Dabbling in the food delivery gig economy has proved lucrative for many people looking for extra income. The prospect of being your own boss is also too great an opportunity to pass up.
However, finding the best-paying delivery app to make money delivering food can be daunting.
We've broken down all delivery apps to tell you which food delivery service pays the most.
Table of Contents
Top 10 Food Delivery Services That Pay The Most
1. ‍Instacart
Hands down, Instacart is the best food delivery app for its drivers, easily putting it at number one on our list.
According to Glassdoor, Instacart drivers average around $30 hourly pay. A better estimate is anywhere from $26 to $32 per hour, depending on the location.
A larger city, like New York or San Francisco, will have more demand, while smaller cities will have a longer wait time.
The cool thing about working for Instacart is its flexibility. You can be a full-service shopper and delivery driver if you have a vehicle.
However, you can still fulfill your duty as an in-store shopper if you don't have a vehicle. You can pick up an order from the app (like a driver) and prepare the items for pick-up and delivery. A separate delivery driver will be taking the finished orders to the customer.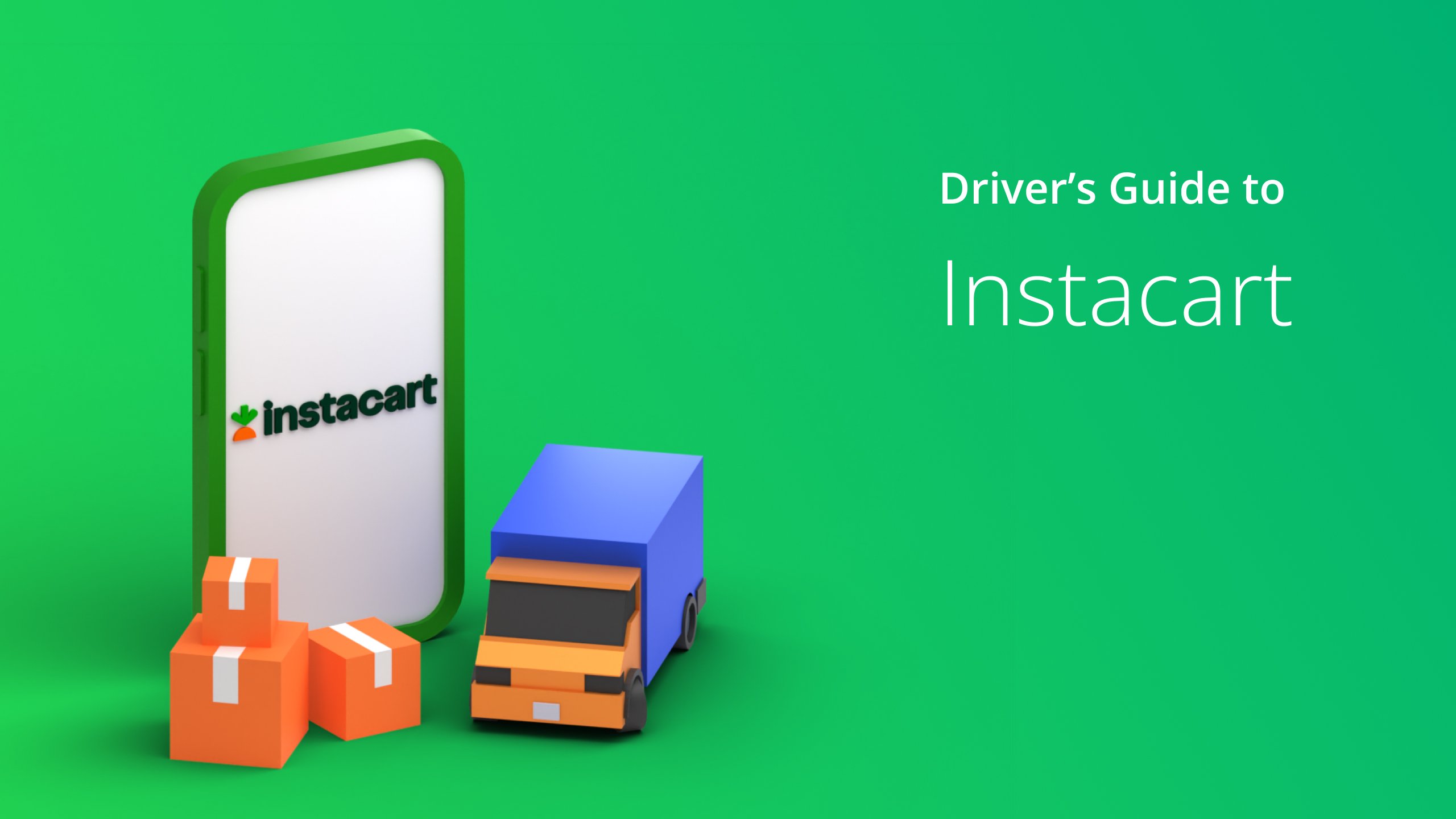 2. Amazon Flex
Amazon Flex drivers make an average of $19 hourly pay, or around $39,000 per year, making it one of the best food delivery services.
That's just the Flex part, which ships food for Amazon Restaurant Delivery, Amazon Prime Now, and Amazon Fresh.
Amazon also allows its drivers to ship packages, meaning you can make money from delivering food and shipping packages, which doubles your income.
It is said that experienced Amazon Flex delivery drivers have an hourly pay of $25.
Working for Amazon Flex will make you an independent contractor, meaning you can choose when you want to work. However, once you are clocked in, you must perform three to six-hour blocks to get paid. You will also need insulated bags and coolers to keep food fresh.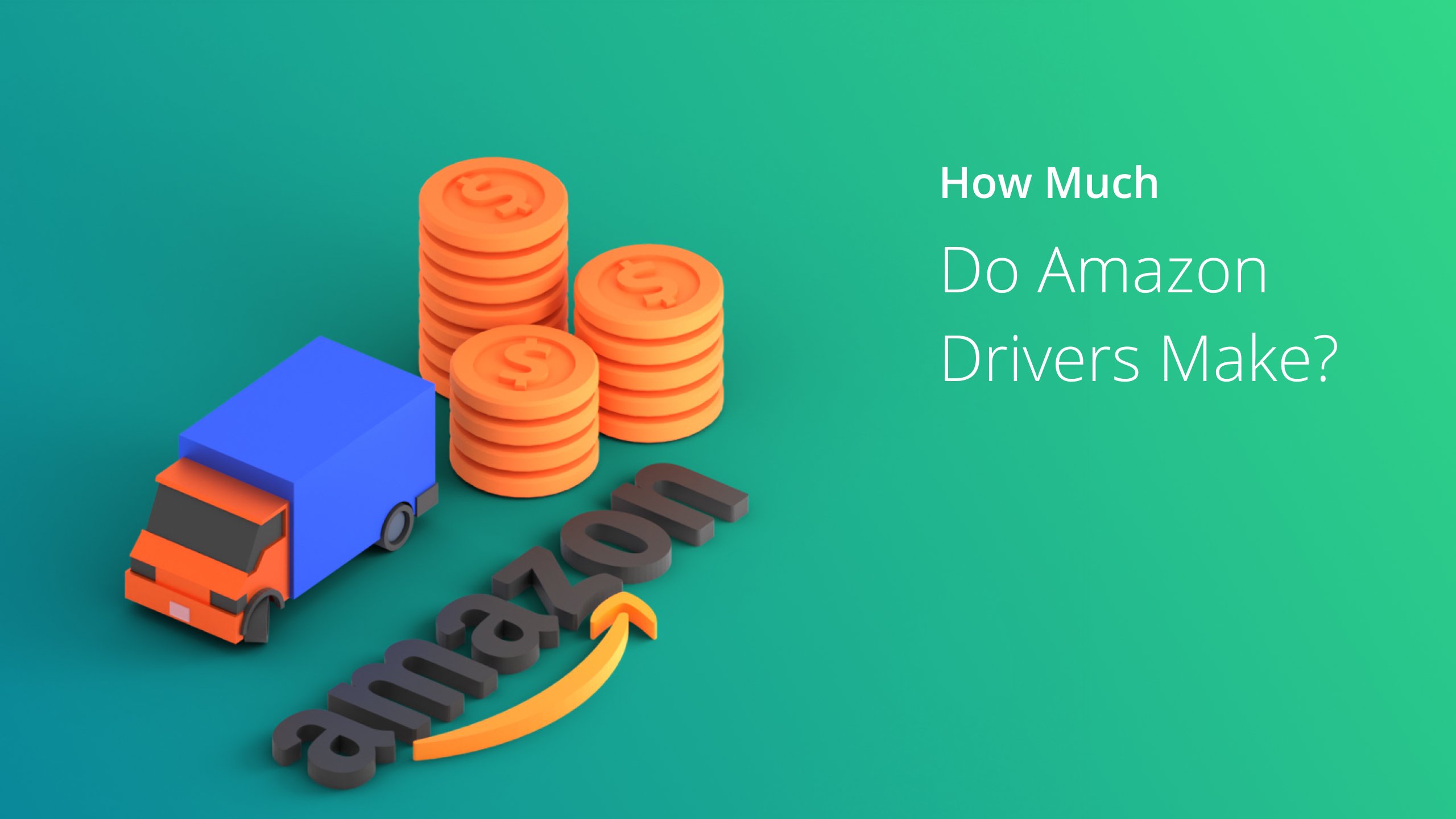 ‍3. Uber Eats
Uber Eats delivery drivers make an average of $20 per hour, making it one of the highest-paying delivery apps.
The main selling point of going with this delivery service is its high availability. It's made its mark as a reliable food delivery option, so you'll often find people opting for Uber Eats compared to lesser-known businesses. You are almost always guaranteed to find gigs as an Uber Eats food delivery driver.
You can also use your vehicle to offer Uber rideshare services while delivering food for Uber Eats, doubling your income source.
However, unlike other delivery apps, Uber Eats drivers don't have a guaranteed minimum hourly pay. Instead, your earnings are calculated based on the pick-up, drop-off, and distance traveled.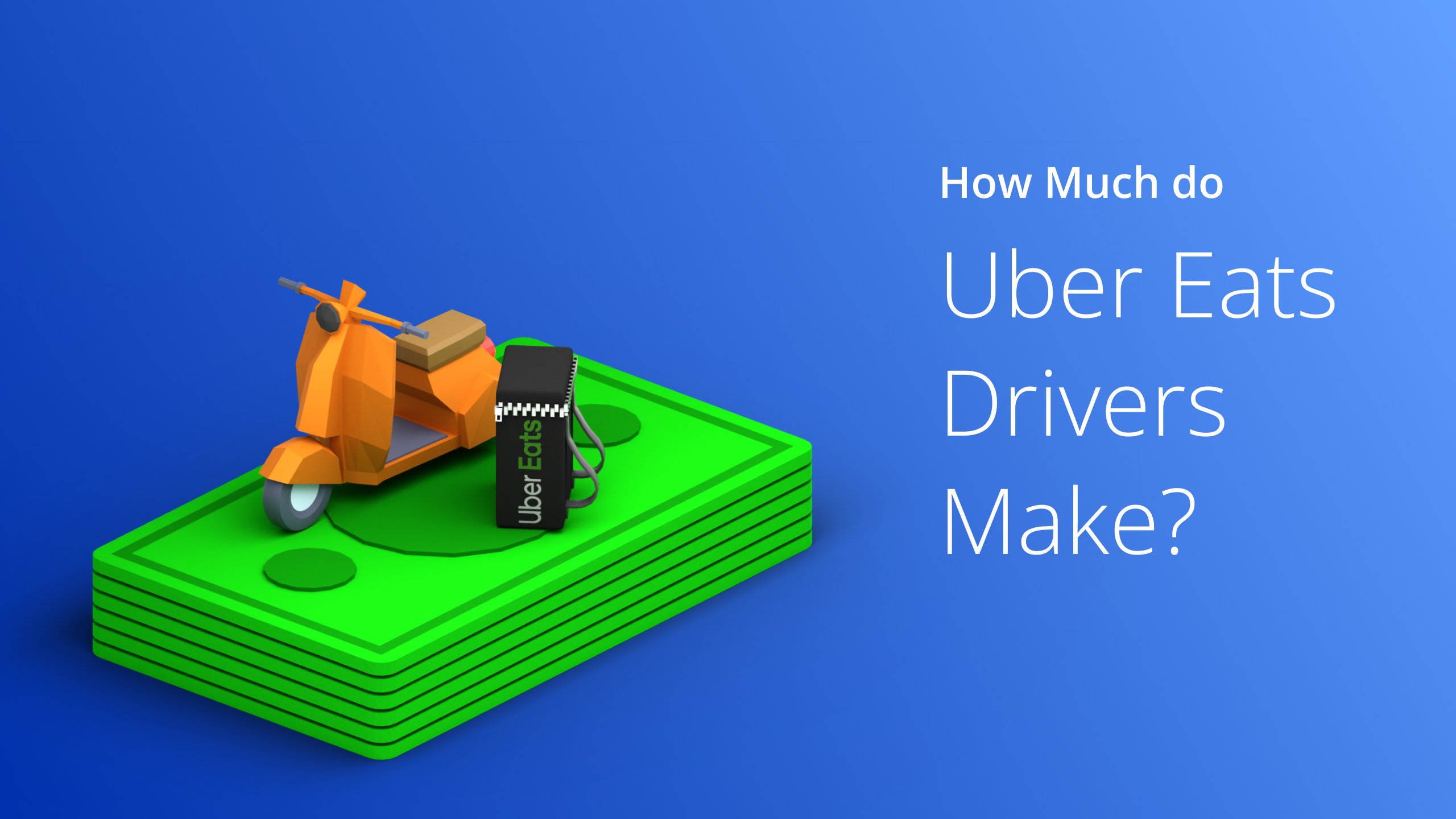 ‍4. Postmates
A Postmates driver makes around $18 per hour. You will make money according to the order, mileage, pick-up, and drop-off locations.
The good thing about this delivery service is that it allows you to work for them, regardless of your vehicle. So go for it if you want to make deliveries using a car, scooter, motorcycle, or even on foot!
This flexibility allows everyone to work for this app as long as they are an adult, have a valid driver's license, and pass a background check. That's why it is considered one of the best delivery apps to work for.
You can bet that there isn't a shortage of jobs, too, because customers can have anything delivered to them, whether it's a fast-food or grocery delivery service.
However, you can only accept jobs you and your vehicle can handle, so there are some limitations.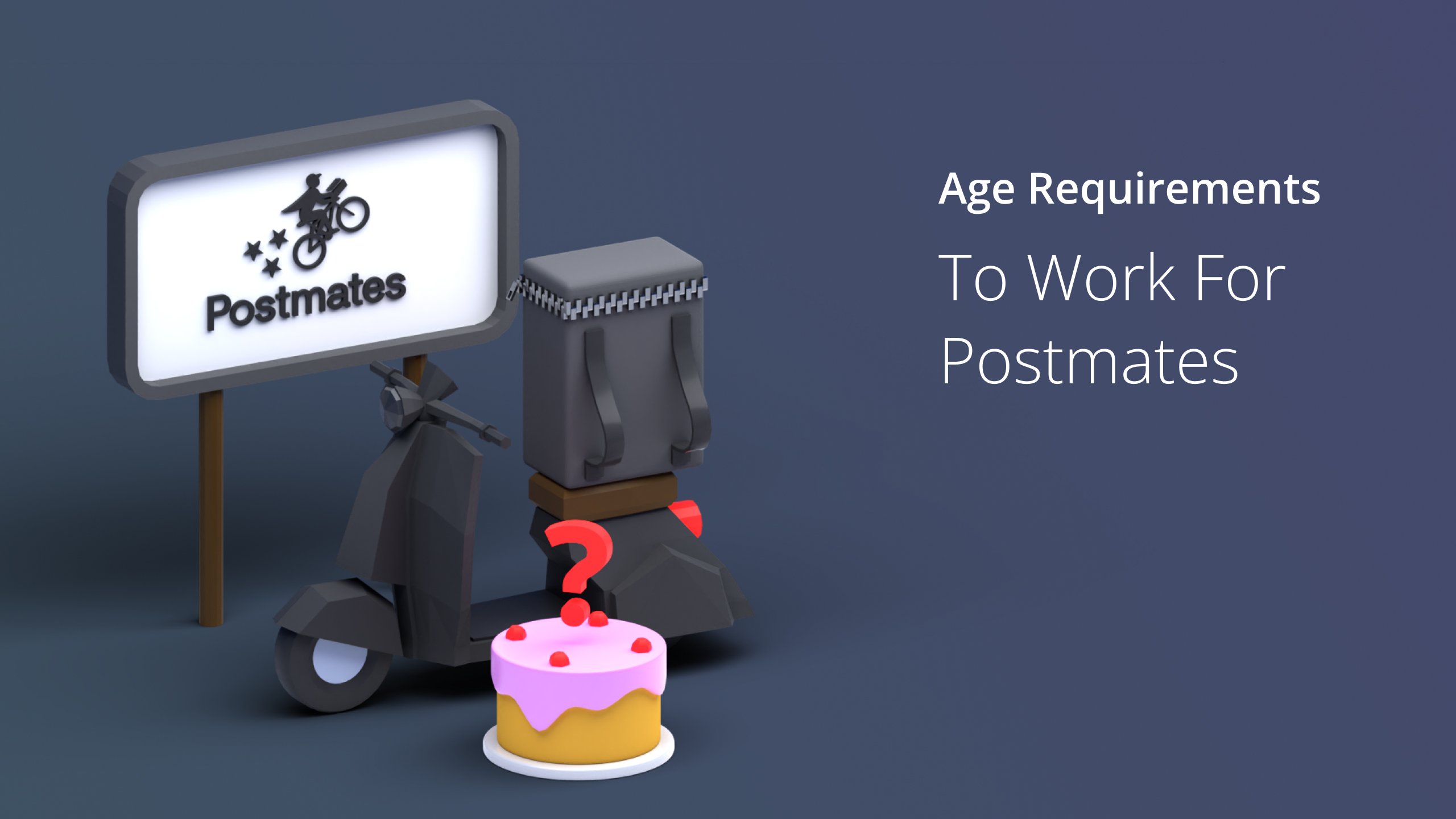 5. Shipt
The average Shipt grocery delivery app driver makes around $20 per hour, which might come as a surprise. After all, it's a small industry player — it accounts for only six percent of food and grocery delivery.
However, the huge advantage to working for Shipt is it allows you to take on multiple deliveries at once, as long as you can handle it. Other delivery services only enable drivers to fulfill one delivery job at a time.
You make money on Shipt through their base pay plus commission. Their base pay is $5 per delivery; you will make an additional 7.5% of the order. You can also see how much you'll earn before accepting an order.
6. Favor
Favor delivery drivers earn an average of $10 per hour. Those with more experience can earn up to $20, but you will also see a few earning just $4.
Favor Runners keep 35 percent of the delivery fee plus all their tips.
It caters to local restaurants within Texas and delivers food to Austin, Houston, and Dallas residents. They call their drivers Runners, which can be a bit of a misnomer as you
won't be able to work for them if you don't have a car, truck, motorcycle, scooter, or bicycle.
An excellent tip for Runners is to schedule delivery hours in advance, as they have a $9 to $10 hourly incentive for all guaranteed hours worked.
7. GoPuff
GoPuff has an average hourly rate of $14.
It's one of the best grocery delivery apps for food, over-the-counter medicine, snacks, and drinks. What makes GoPuff unique is the integration of its own warehouse with the delivery company.
GoPuff is available across 500 United States cities, all within a radius of 200 warehouses. When a customer makes an order, a GoPuff driver drives to the nearest central warehouse, picks up the items, and delivers it to the customer.
All store deliveries are within 30 minutes of the warehouse, so you won't be driving all over town.
8. DoorDash
The DoorDash delivery app pays an average of $18 per hour. It can even go as high as $32, depending on the number of orders. The base pay of a Dasher is anywhere from $2 to $10.
DoorDash is just about as popular as Uber Eats, so you're always guaranteed food delivery app jobs at just about any location. It's said that DoorDash accounts for 58 percent of all meal deliveries within the United States.
The cool thing about working for DoorDash is they're not stingy with incentives. Their Peak Pay program gives you a few extra dollars on top of your base pay if you deliver food during busy hours.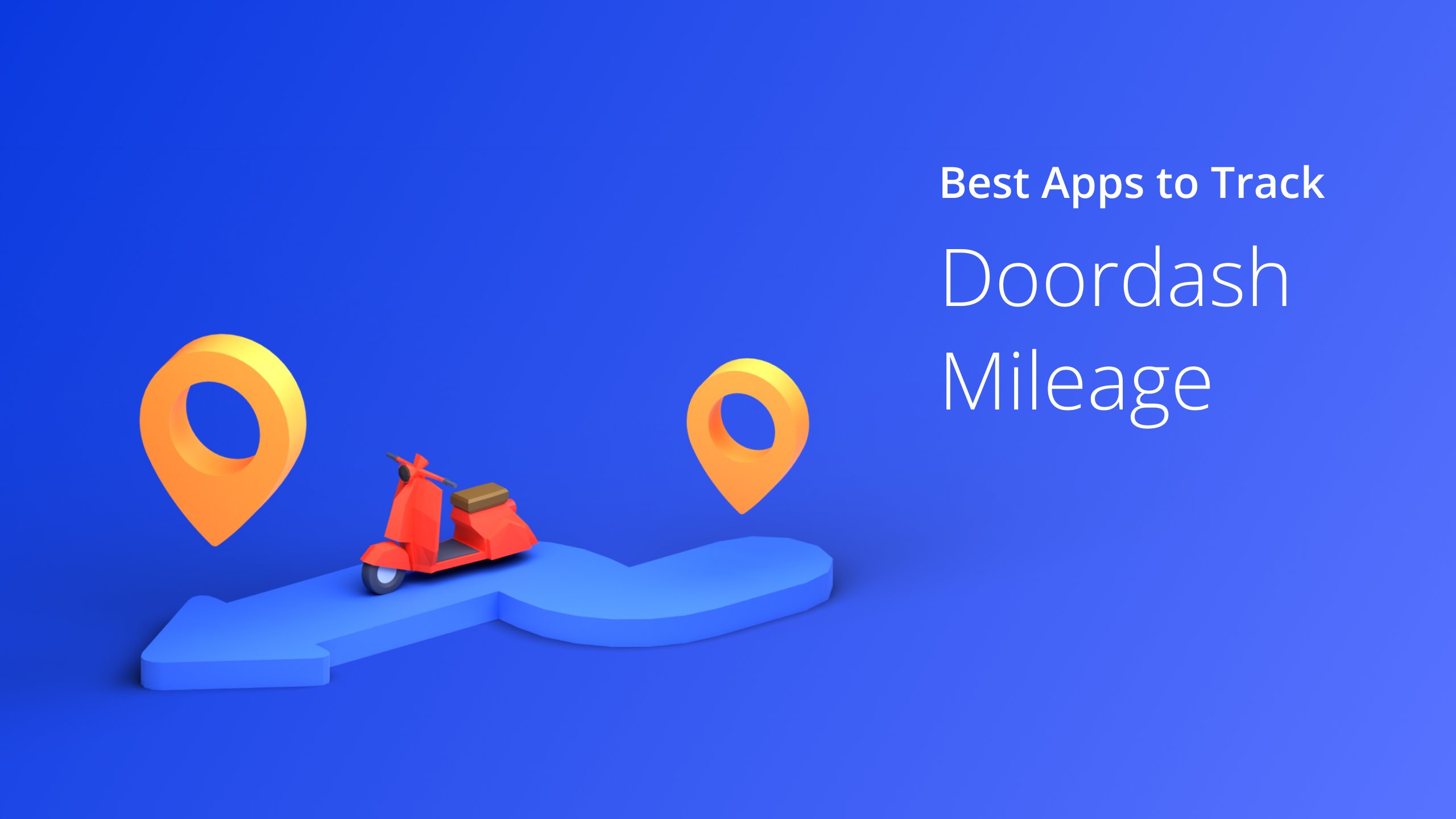 9. Grubhub
A Grubhub delivery driver's average rate is around $14, but some have reported earning a whopping $42 hourly. You can also cash out any time with Instant Cash Out.
Like Uber Eats, there is no guaranteed minimum pay on this platform. However, some locations offer an hourly pay guarantee if you reach a few qualifications.
Grubhub calculates the drivers' salaries by calculating the total delivery time, pick-up, and drop-off location. The possibility of earning more than average is unavoidable, especially if you live in a busy city with plenty of clientele.
Grubhub's Recognition Program gives you access to the best-paying delivery jobs before competitors if you have a good track record. You can then schedule hours to work around these high-paying orders.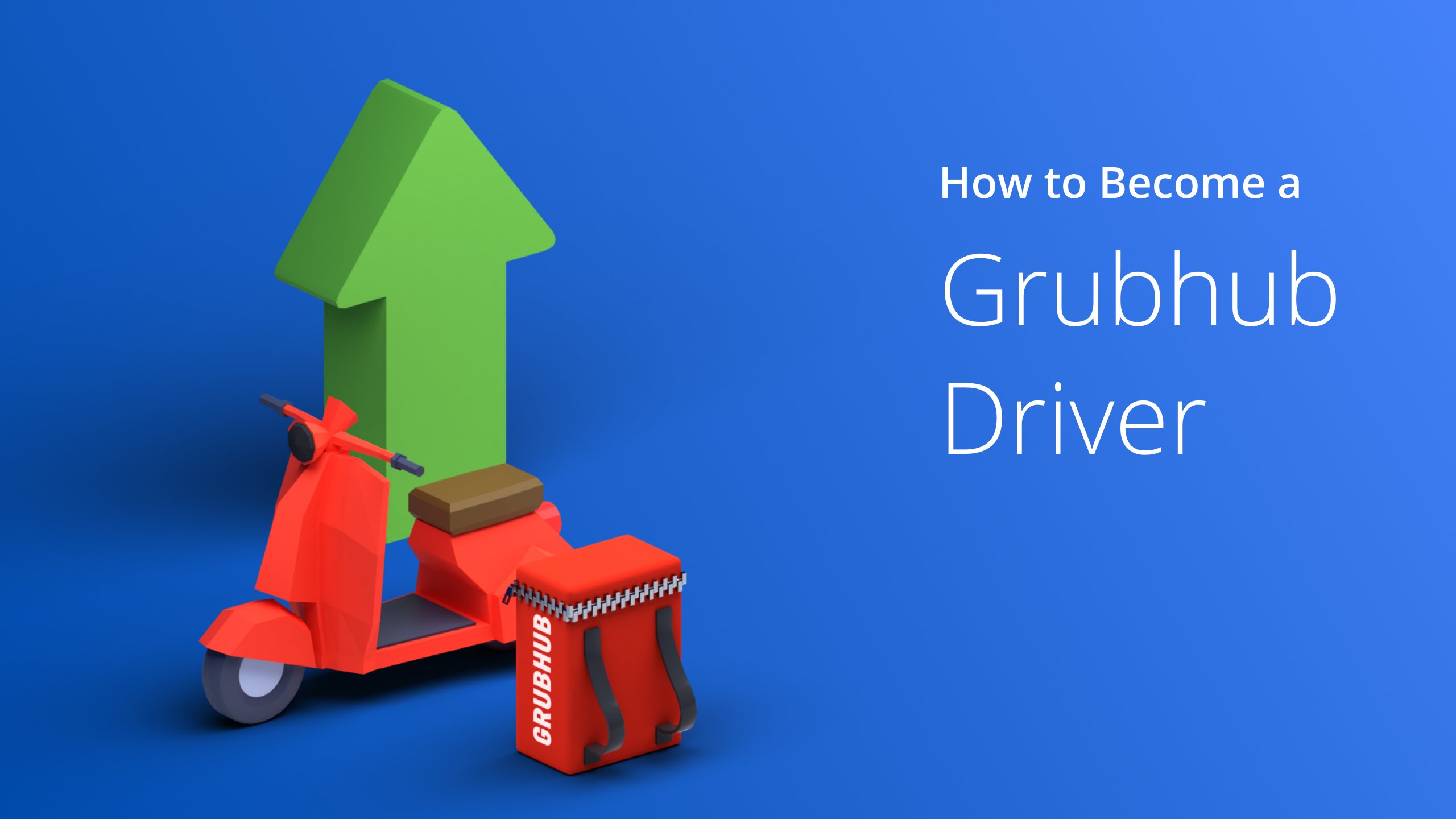 10. Caviar
Caviar food delivery services pay an average of $16, which can rise to $25 after tips and bonuses are considered.
DoorDash acquired Caviar in 2019, so technically, all Caviar drivers are Dashers. Caviar drivers also have access to DoorDash's extensive network.
Like DoorDash, Caviar drivers can also view their estimated pay rate before accepting a job. You also get incentives by completing particular challenges, such as achieving a certain number of deliveries within a specific time frame.
Factors That Impact Your Food Delivery Service Earnings
Location
The main factor that could impact how much you earn to deliver food is your location. If you live in a large city like New York or San Francisco, you can expect to keep busy because of its large customer base.
On the other hand, you might have a lot of availability if you are a delivery driver in a small town.
Bonus
Many of these delivery services have bonuses drivers can (and should!) take advantage of.
The best example would be Grubhub's Recognition Program, which gives esteemed drivers first-hand access to high-paying jobs before anyone else.
Peak Hour Pay
Peak hours are considered the hours of the day when there are more orders to fulfill than riders available. Most apps will provide peak-hour pay, especially in busy locations.
Customer Tips
A mark of a great food delivery app is allowing customer tips. App users tip drivers themselves depending on their performance, and most of the time, the drivers are allowed to
keep the entirety of the tip.
Terms and conditions will still vary regarding customer tips, so it's essential to do your research.
Pay Per Delivery
Pay per delivery is what you make per delivery, guaranteed. This is your motivation to start grinding and hitting the streets.
The apps vary in what they pay their drivers per delivery, but we've noticed that more established apps pay relatively less.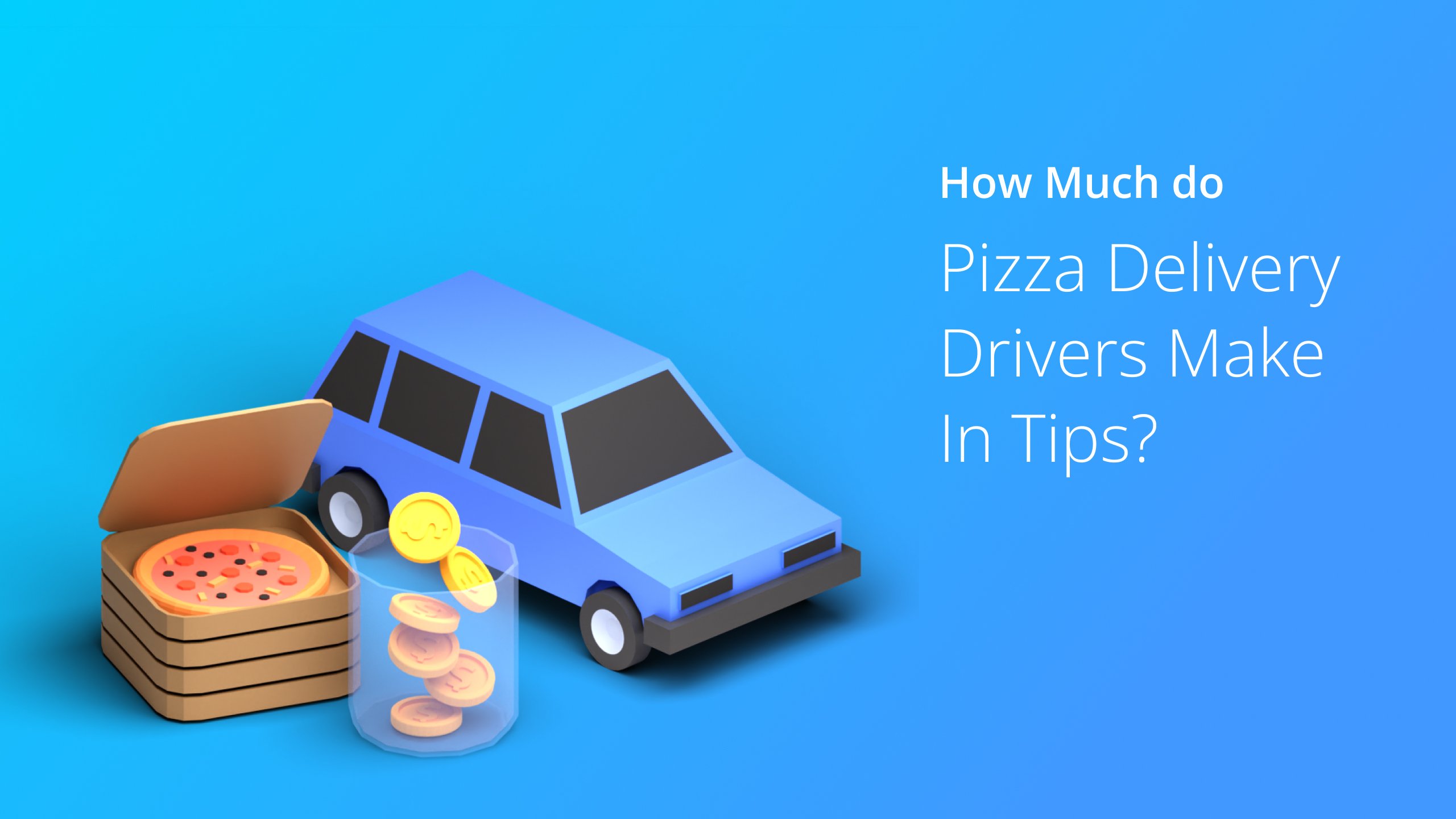 Tips On How To Get Paid More On Food Delivery Apps
Offer Excellent Customer Experience
The best way to get paid more on food delivery apps is to offer excellent customer service.
As a food delivery rider, you are not only representing yourself, but you are also representing the company you are riding for. Providing stellar service is the best way to leave a lasting, positive impression.
You can expect customers to tip you generously if you've made them happy, boosting your hourly and annual pay.
Take Your Taxes Seriously
You must take your taxes seriously to make food delivery a full-time job. The IRS will treat you as self-employed, so you'll want to use Schedule SE of Form 1040 to file quarterly taxes.
We suggest putting the income for your food delivery gig into a separate bank account for easy tax filing.
Familiarizing yourself with ways to lower your tax burden is also essential. Certain expenses, including vehicle costs like mileage and parking fees, can lower your taxes.
Choose High-Paying Delivery Companies
As mentioned earlier, larger companies pay comparatively less than smaller ones.
However, if you were to go with a smaller company that paid you $30 each for two deliveries, you would still be making less money than if you were to go with a larger company that paid you $20 each for ten deliveries.
While the base pay is essential, it's also important to consider how much work you will do.
Get A Gas Credit Card To Earn Rewards
Chances are, you'll be spending a lot of money on gas whether you consider this gig a side hustle or your primary source of income.
Consider getting a gas credit card that can give you generous rewards and cashback whenever you fuel up. This will even save you more money in the long run.
On the other hand, you can opt for an electric scooter or bicycle to eliminate gas from your list of expenses entirely.
Try Multiple Food Delivery Apps
It isn't illegal to be on multiple apps as an independent contractor. If you experience downtime on one, why not switch to the other?
The more deliveries you fulfill, the more money you make.
In the case of Uber Eats, whenever you don't have food deliveries, you can offer rideshare services to earn extra. Lyft is another excellent option, no matter which delivery app you use.
Get Delivery Driver Insurance
Getting insurance is essential as a food delivery driver.
Many auto insurance companies offer insurance packages that cover all liabilities, medical bills, and damages if you are in an accident.
Contact your current insurance provider to know the extent of your coverage and see if you need supplemental coverage.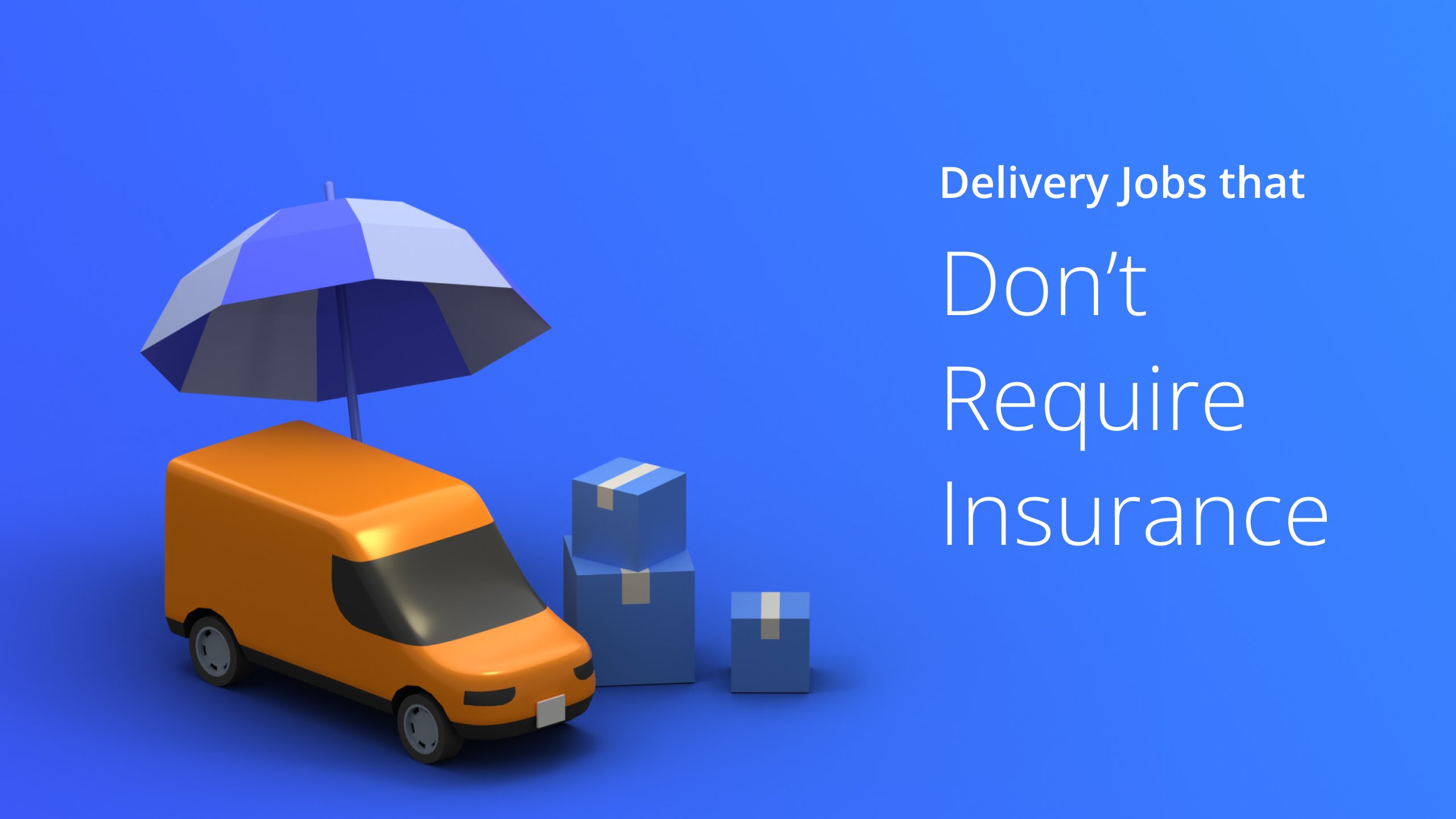 Frequently Asked Questions (FAQs) about Food Delivery Service Wages
Which food delivery service pays the least?
DoorDash and Caviar pay their drivers the least at just $18 and $16 per hour, respectively. However, since there is a massive demand for their services, you can make a lot of money simply by the volume of deliveries you'll fulfill on any given day.
How much does an average food delivery service driver earn?
A food delivery service driver earns about $23 on average or around $42,900 annually.
For more tips, check out Route4Me Route Planner.
Key Takeaways
Now that you know the best food delivery service apps, it's up to you to decide which employer to go for.
Independent contractors don't have to be loyal to any single app. You can take full advantage of many food delivery service apps depending on your needs.
Our recommendation for the best delivery service to work for is Uber Eats or Amazon Flex because these two allow you to diversify your income stream. If you don't have food delivery jobs, you can offer rideshare services (on Uber) or deliver packages (on Amazon).
Check the app's incentives and bonus system to determine how best to use them to your advantage.