The gig economy has been booming since the pandemic, and it's not slowing down. As food delivery services are in demand, being a food delivery driver is one of the best ways to earn extra cash and secure financial freedom.
If you're looking for a well-established company, GrubHub might be a perfect choice for your food delivery gigs. This blog will guide you on how to become a GrubHub driver.
Table of Contents
6 Ways to Become A GrubHub Driver
1. Sign Up & Submit Your Application
Through The App
Being a GrubHub delivery driver might be a perfect choice if you want to earn extra money in your own hours. GrubHub is a food delivery service that processes more than 745,000 from local restaurants to people in communities. The food delivery platform has 32 million active GrubHub customers.
If you are interested in driving for GrubHub, signing up is easy with a mobile device. Just download the GrubHub Driver app on your phone and tap the "Sign up to deliver" button on the bottom of the screen to apply.
Through Their Website
If you want to drive for GrubHub, applying is easy because they have minimum requirements. You are qualified, provided that you submitted the documents required and have a passion for delivering food. If you meet all requirements, you can visit GrubHub's website, click the blue button and apply. Remember to submit your driver's license and vehicle insurance card upon applying.
Want To See For Yourself How Route4Me Can Help You Become a Successful GrubHub Driver?
Whether you want to complete deliveries quickly, make more stops in less time, or increase earning… Route4Me helps you achieve that!
2. Prepare Your Driver's License & Insurance
You need a driver's license with a two-year validity and active car insurance to apply. Ensure that you have these requirements before you apply.
3. Secure A Car/Bike
You need to have a car before applying. In some areas, a bike is acceptable. Check Grubhub's website to know what areas permit the use of a bike for GrubHub deliveries.
4. Schedule Your Work Hours
One of the advantages of being a GrubHub driver is the flexible hours. You're in control of what days of the week and how many hours you will work as a delivery driver.
Plan your working hours by scheduling blocks. You can also go online and toggle "Taking Offers." when you want to start delivering.
5. Hit The Road
After signing up, a background check will be next in the GrubHub application process. Drivers must have a clean driving record to pass. New drivers will also attend an onboarding session.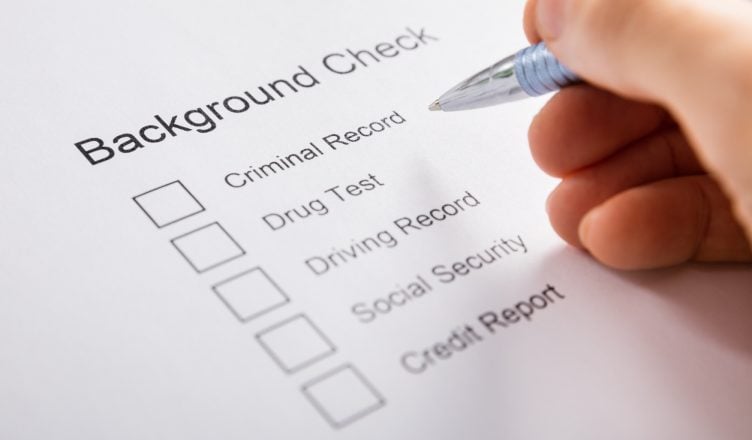 Drivers will also receive car decals and warming bags for food deliveries. Finally, drivers can now start accepting offers and delivering orders.
6. Choose How To Be Paid
You have an option to be paid through direct cash deposit or Instant Cash Out. In direct deposit, your balance will be sent directly every Thursday to your bank account.
If you choose Instant Cash Out, you can make money daily instead of waiting for Thursday every week. You can cash out to your savings or checking account for up to $500 daily.
Requirements To Become A GrubHub Driver
Car or Bike
You need your vehicle to apply as a GrubHub driver. However, in some cities, you can use a bike. It's best to check Grubhub's website to know the areas where they allow bikes for deliveries.
The GrubHub app and other food delivery apps have become more in demand since the pandemic.
Food delivery services offer safe ways to order food and get what you need since the service provides contact-free delivery. GrubHub has also allowed people to earn more money on their own schedule.
Valid Driver's License
If you're applying using a motor vehicle, you need a valid driver's license upon signing up. It must be valid for at least two years upon registration.
Driver's Auto Insurance
Along with your driver's license, one of the required documents you will be asked to provide is valid auto insurance. You need it upon applying if you are driving a car. Your insurance is your responsibility.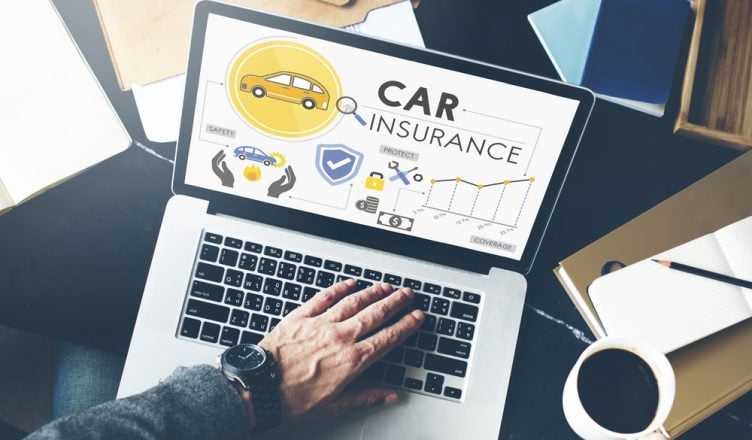 Valid State ID or Driver's License
Bike riders need a State ID that is valid. Ensure that you already have the ID before filling out the form.
Smartphone
GrubHub drivers, you must also have a smartphone with a data plan. It must be IOS 11+ or Android 5.0+.
Age Requirement
You need to consider your age before working as a GrubHub driver. There is an age requirement before you can apply. In GrubHub, the minimum age requirement is 19. However, delivery partners must be at least 21 years old in Las Vegas.
Delivery Driving Experience
If you're worried about the delivery experience required to drive for GrubHub, don't fret. You don't need any previous delivery experience to get started.
As an independent contractor, your primary responsibilities are to successfully fulfill delivery requests, provide excellent customer service, and deliver food to the customer's location.
What's A Grubhub Driver Waitlist?
A GrubHub driver waitlist is a waitlist for becoming a driver, usually in big cities. This is GrubHub's way of ensuring a positive experience for its delivery partners.
GrubHub sometimes pauses bringing new delivery drivers to avoid having too many delivery drivers on the road in its markets.
How To Know Your Application's Status
GrubHub will provide you with a unique link to check your application status in real-time. The link will be included in the SMS and emails sent to you upon application.
If you are included in the waitlist, GrubHub will contact you directly should there be any availability in your region.
Does Grubhub Pay Its Drivers Daily?
GrubHub pays its drivers daily, given that you chose the Instant Cash Out option. You can cash out your available earnings into your bank account or debit card for up to $500 daily.
The service is free for Chase bank customers, while other banks charge $.50 per transaction. Meanwhile, payments are sent every Thursday to your bank if you opt for a direct cash deposit.
Driving for GrubHub or other delivery apps is worthwhile because it helps you earn more and offers great benefits. When you're driving for GrubHub, you can be your own boss because you have a flexible schedule. The only disadvantage is you have to file your own taxes.
Frequently Asked Questions (FAQs) about Grubhub
Do you have to wear a uniform for GrubHub?
No, delivery partners need not wear uniforms while delivering. Delivery partners can wear any clothing they choose to wear. However, delivery partners should wear PPE that is in accordance with CDC. It's best to check GrubHub's website for their health and safety tips while delivering.
Does GrubHub pay more than Doordash?
Yes, GrubHub pays more than Doordash. However, the difference is minimal. With Doordash, you can have an average earning of $15.28 per hour. On the other hand, GrubHub's hourly earning is around $15.49. One factor that can affect your earnings is tips. Some drivers reported that GrubHub has better tips than Doordash.
Do you make good money with GrubHub?
Yes, you can make good money with GrubHub. So, if you're asking, "Is driving for GrubHub worth it?" the answer is yes. GrubHub drivers make $18 per hour on average. However, you can increase your earnings depending on several factors like the number of orders completed, the time of day you work, customer tips, and the distance traveled for each order. One of the most helpful tips to make the most money is to operate in an area with a high volume of orders. You can check for the map in your GrubHub app and look for areas highlighted in green. Those are the areas with the most available orders. You can go to those areas and do pick-up and drop-offs there.
Do GrubHub drivers only get tips?
No, GrubHub Delivery Drivers do not only get tips. The delivery partners' pay is influenced by parameters like miles driven and the flat rate and guaranteed payment depending on the market. GrubHub offers $3.50-$4, depending on the market. They also offer a guaranteed payment of $10.50 per hour worked. Delivery partners also get to keep 100% of the customer tips to make more money.
For more delivery tips visit Route4Me route planner!
Final Verdict
Driving for GrubHub isn't as hard as you think, as they have minimum requirements. You need to be 19 years of age to drive for GrubHub. You must have your personal vehicle, a valid driver's license, a clean driving record, and an iPhone or Android device. You must also pass the background check.
If this article already convinced you to drive for GrubHub, you can apply from your computer or smartphone by visiting the company's website or driver's app and clicking on the "apply to drive" button.
Once you sign up, you can upload your documents, submit your application, and get approved quickly.
Want To See For Yourself How Route4Me Can Help You Become a Successful GrubHub Driver?
Whether you want to complete deliveries quickly, make more stops in less time, or increase earning… Route4Me helps you achieve that!