Using Google Maps as a route optimizer might seem like a no-brainer for most. After all, the navigation app has a highly intuitive interface, is reliable, and takes voice directions well.
And the best part about it? It's completely free, and you can even use offline maps.
It's a great entry point to route planning, but we hardly think route optimization on Google Maps for business is best.
Here's how to optimize a route on Google Maps and why we think you should consider other options for mapping services.
Table of Contents
4 Ways to Optimize Route Using Google Maps
1. Assign Locations To The Drivers
Businesses with small delivery fleets can use Google Maps for their needs as long as they plan routes in batches.
The Google route planner doesn't have the capability of planning multiple routes simultaneously.
You can start planning routes with multiple stops by assigning locations or territories to each delivery driver. You can split them according to specific zip codes or divide the city into neighborhoods or zones.
2. List Each Stop In Order
Next, you can list each stop in the order you want the job order done according to said zip codes, neighborhood, or zones (as done in Step 1).
You can start by listing the destination addresses in an Excel file or doing it directly in the Google Maps route planner.
3. Build Routes In Batches
You can use Google Maps to plan routes of up to ten stops. You must build routes in batches if you have more than the maximum number of stops in each route.
The good news is the Google Maps app arranges itself to find the fastest route between multiple locations.
4. Dispatch Routes To Drivers
You can then dispatch the Google Maps-generated routes to their designated delivery drivers. The driving directions and other details can be sent via SMS or email.
Can Google Maps Plan A Route With Multiple Stops?
Yes, you can plan a route with multiple stops on Google Maps. However, route planning shouldn't be confused with route optimization.
Google Maps gives you the fastest routes to each stop but won't the most optimized routes.
An app with route optimization features is highly recommended for those running a fleet of drivers.
The person in charge of planning the routes (you, in this case) will need to manually plot each destination address in the Google Maps route planner. You will also need to spend time planning driving directions for multiple addresses.
On the other hand, software specializing in route optimization uses algorithms to identify the best route with multiple stops.
A highly optimized route plan takes time windows, order of priority, driver schedules, and many other factors into consideration, which is highly useful in fleet management.
Route planning and optimization involve mapping out the most efficient route. As a result, the optimized routes can help reduce fuel costs, ensure customer satisfaction, and improve overall efficiency in your business operations.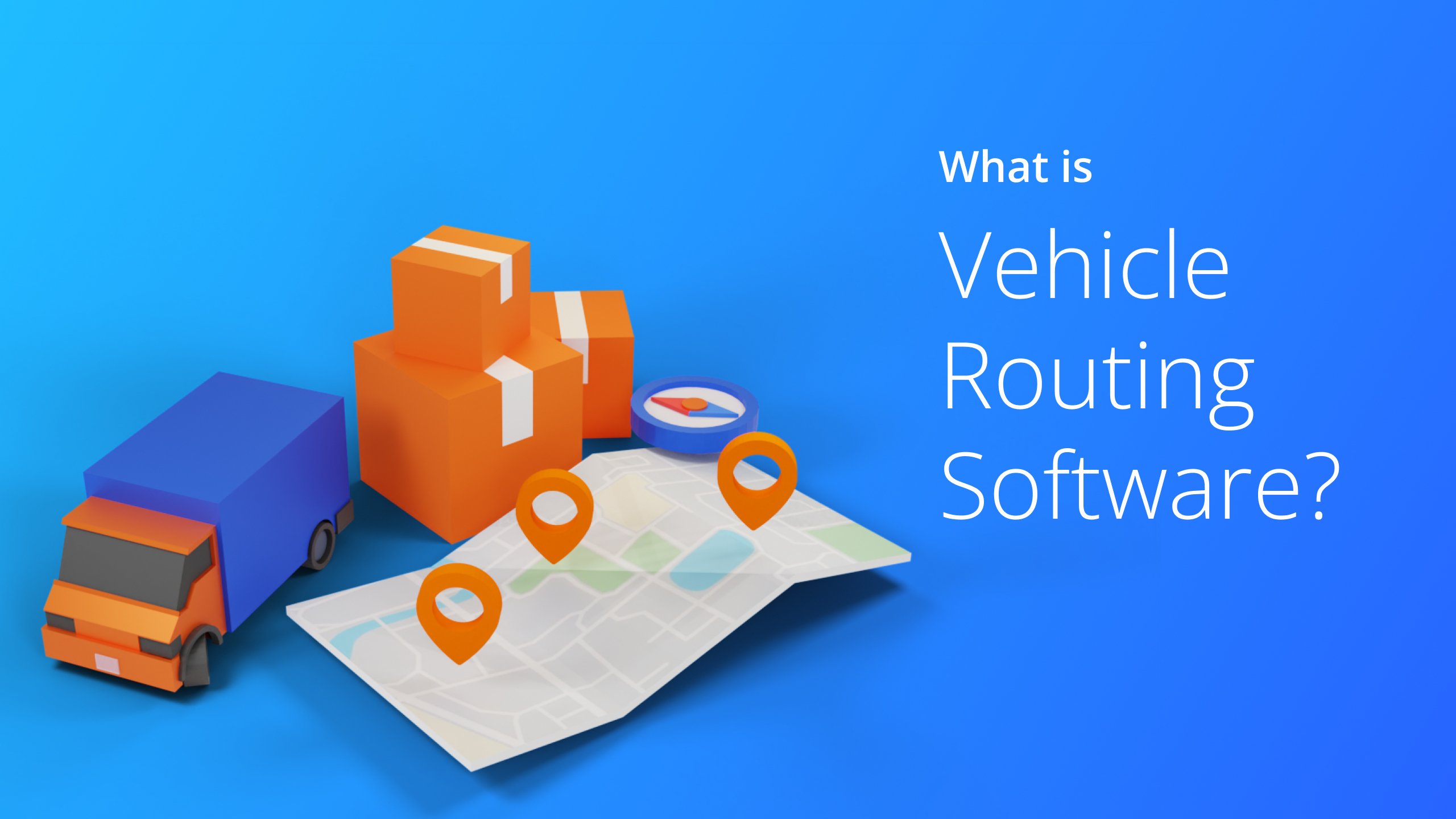 When Should You Use An Alternative To Google Maps?
If you're running a freight business, it's recommended that you look at alternatives to free apps like Apple Maps or Google Maps route planner.
Specialized multi-stop optimization software will ensure you don't spend too much time planning routes, allowing you to focus your energy on growing your business.
Here are some scenarios wherein you should use an alternative to the Google route planner.
You Have Routing Constraints
Routing constraints include customers' requests for specific time windows, driver shift times and breaks, vehicle prerequisites and loads, stop distribution, and route assignments.
A route planning tool considers every vehicle routing problem to ensure your freight business runs optimally. Google Maps won't be able to do this for you.
You Need to Manage The Rest of the Delivery Operation
Handling a delivery business isn't all about getting the goods delivered to your clients, although that's its general idea.
You also have to think about job order status updates, live route progress, and proof of delivery, which Google Maps does not have.
Customer status updates are imperative to your business as it gives your customers peace of mind.
Most route optimization software has integrated live status updates, making it simple to communicate the ETA to your clients, whether through SMS or email.
Otherwise, doing so can be labor-intensive.
Furthermore, reliable route optimization software will also have some proof of delivery feature that protects your business and gives your clients visibility on who received their packages and at what time.
Lastly, live route progress allows you to monitor the current whereabouts of your delivery drivers so that you can stay on top of your business.
It lets you see if they're sticking to the route planned to meet the ETA communicated to the customers and alerts you if there are any unforeseen problems.
You Need To Create Routes for Multiple Vehicles
If you have multiple drivers traversing multiple routes, creating routes for every single one can be labor-intensive and time-consuming. Reliable delivery route optimization software can take this off your hands.
The specialized route planners will be in charge of determining which driver gets to handle which delivery route and giving them driving directions.
The routes consider their shift times, the customer's time windows, and the type of vehicle they will be driving.
Having the best route will save time and fuel, making your business more money in the long run.
You Need to Plan The Optimal Stop Order
Freight and delivery businesses often deal with multiple stops, so you must plan the optimal stop order for each route.
The optimal stop order is not as simple as getting from point A to point B. Using the right route planning software will give you the most optimal routes that reduce high fuel and wage costs.
Alternative Route Planning Apps
Route4Me
Route4Me route planner is one of the best route optimization tools in the market.
For one, generating the most optimized routes takes a few clicks, considering delivery time windows, vehicle capacities, driver schedules, road restrictions, and other essential factors.
Route4Me also gives you visibility on your drivers' whereabouts so that you can stay on top of your entire business operations.
This route planner updates your customers on the status of their orders, so you and your drivers don't have to waste time manually sending updates, with a built-in proof-of-delivery system that protects you and your business.
Furthermore, Route4Me offers a 7-day free trial so you can test how the software integrates into your business model first before you commit to a subscription.
OptimoRoute
OptimoRoute has a sleek interface design, making it one of the simplest to use on this list. Like other route optimization software, it also allows you to plan and optimize cost-effective and efficient routes, which is crucial to your freight and delivery service business.
This route planner also has a built-in customer relationship management (CRM) system, allowing you to track your customers and their orders.
This route planner and optimization software also allows you to plan a delivery route weeks in advance (if you already have the data), which can be extremely handy for drivers who need to cover long distances.
Upper Route Planner
Upper Route Planner is a fairly decent alternative to the Google Maps route planner as it caters more to individual drivers and small delivery businesses, like food delivery, flower delivery, and newspaper delivery.
You simply have to input all your destinations into an Excel file, which will handle the planning and optimization for you.
However, a downside to using Upper Route Planner is you won't be able to use it for pickups, sales routing, and field service planning, nor will you be able to make dynamic adjustments to pre-planned routes if you need to accommodate cancellations.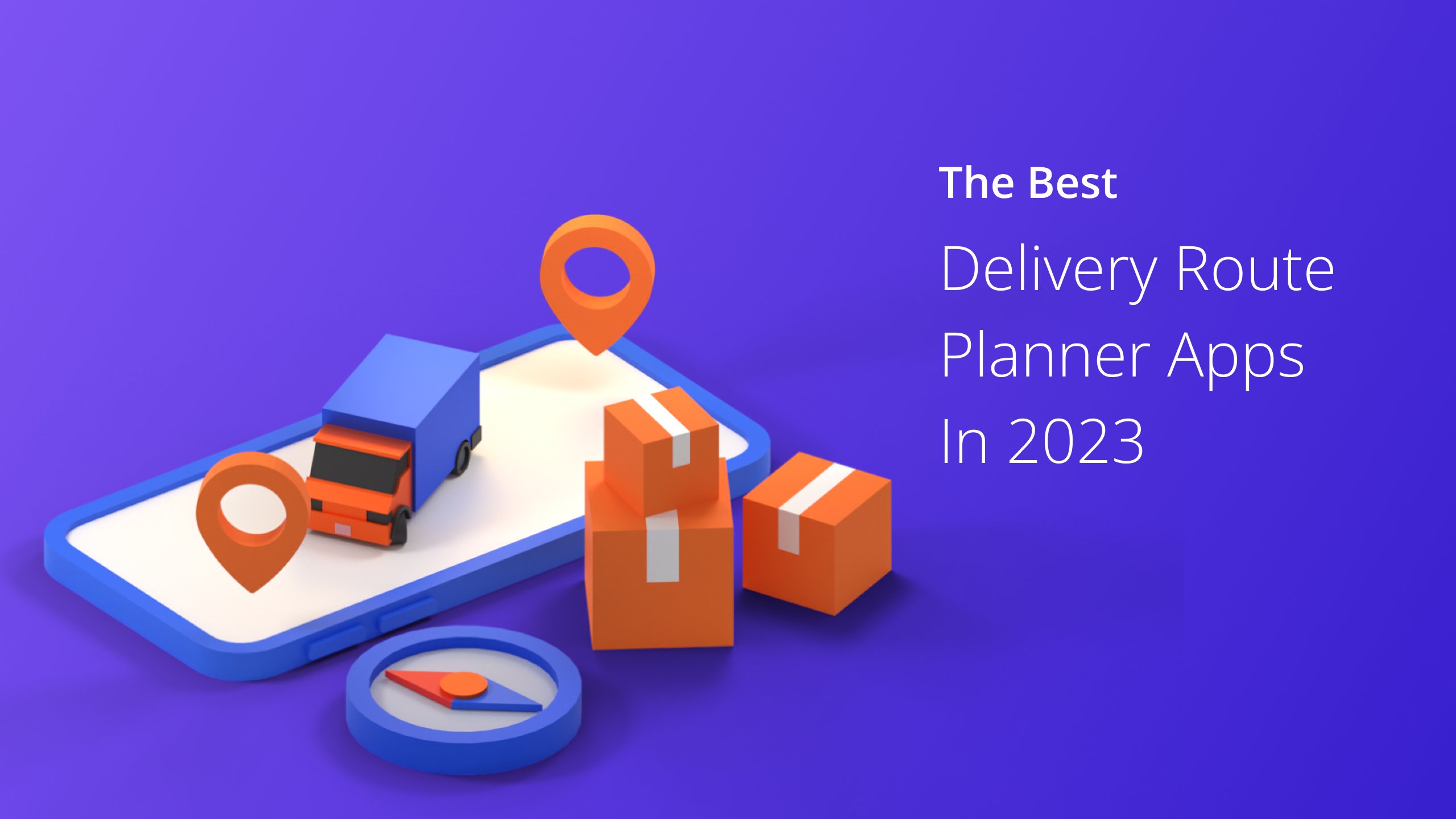 Frequently Asked Questions (FAQs) about Google Maps Route Planning
Can you optimize routes on Google Maps for free?
No, you won't be able to create optimized routes on Google Maps for free. Google Maps allows you to plan multi-stop routes for free but can't give you optimized routes.
Does Google Maps have the option to give you the shortest route?
Google Maps will provide you with the shortest route from one point to the next but will not put multiple stops in an optimal sequence to give you the shortest overall route.
Can you customize the Google Maps route?
Yes, you can customize the route Google Maps gives you. You can rearrange the stops Google Maps generates if you have a better plan to fulfill the multiple stops you have to get to.
In Summary
Google Maps allows you to plan free delivery routes with up to ten stops. This is an excellent tool in your arsenal whenever you need to figure out how to get from one point to
another.
However, Google Maps does not give you the optimal route recommended for those using the tool to run their freight or delivery businesses.
As mentioned earlier, the fastest route is the most it can give you, but it won't necessarily be optimized.
A specialized route optimization tool allows you to plan optimized routes that will save you fuel and time, generating more money in the long run.
It considers customers' requested time windows, drivers' work schedules, type of vehicle, job order priority, and many other factors in planning and optimizing routes.
These platforms also have a built-in customer relationship management system, so you don't have to manually update customers on their orders.
Route4Me does all these for you and more. Sign up for our free 7-day trial today to learn more about what it can do for you and your business.