Do you want to deliver packages with your car and make a good income?
Becoming a package delivery driver is the ideal career for those who enjoy being on the road and getting to know customers from all walks of life.
But, what are the significant benefits of delivering parcels with your car?
What type of courier and delivery jobs are available in this field?
And most importantly, how much can you earn?
We answer all these questions and more in this article.
Table of Contents
3 Reasons You Should Deliver Packages with Your Own Car
According to Zippia, over 1,305,155 delivery drivers are currently employed in the US, so you won't be alone.
Below are several reasons why you should deliver packages with your own car.
Job Security
There will always be a need for delivery services in the US. Therefore, you can rest assured that you will have constant work coming in, so you will never wonder if your job is on the line. No matter what you deliver, the demand for delivery services won't diminish.
According to a report by Technavio, a leading market research firm, the development in the B2C eCommerce market is one of the main reasons why there is high demand for drivers in the local delivery and courier market in the US. Delivering packages with your vehicle has become more secure than ever due to the surge in online shopping.
The Opportunity to Earn Good Money
Another reason to deliver packages with your car is the chance to earn a higher income. Some delivery drivers charge through a per-mile fare which is ideal if you travel long distances. Or you can set a fixed delivery fee for each package you drop off. You could also charge by the hour.
No matter how you want to get paid, you can make a decent income when delivering packages with your vehicle.
Flexible Working Hours
Many people choose to deliver packages with their own cars because of the flexible working hours. You have the option to create your own delivery hours or work schedule. Utilize delivery apps so that when you switch them on, you will start receiving orders.
Having flexible working hours allows you to spend more time with family and friends and participate in extra activities outside of work, such as sports or art.
If you have a full-time job, you can simply deliver packages with your car as a side project to make more money.
Want To See For Yourself How Route4Me Can Boost Your Profits?
Whether you want to slash the time it takes you to plan routes for your drivers, increase the number of stops they can make, or keep your customers satisfied knowing that your drivers show up on time… Route4Me helps you achieve that!
Things to Consider Before Delivering Packages with your Car
Before you deliver packages with your own car, you must consider a few factors first.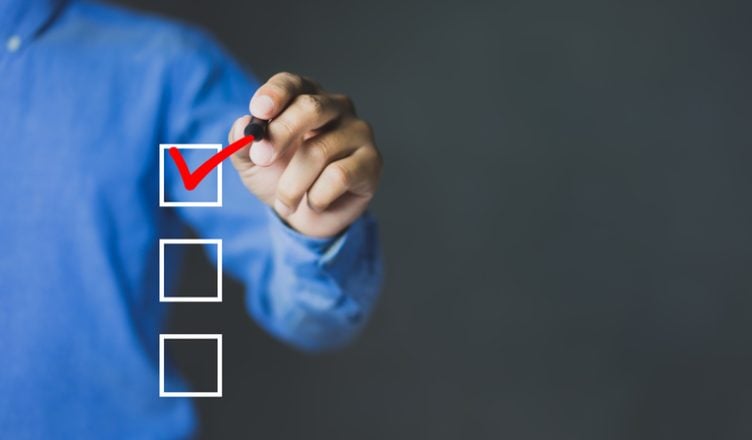 Here is a list of what to think about before you jump into this career path:
Check if you need special insurance for your vehicle and the packages.
You may need extra equipment such as dividers to separate items or coolers for food or beverages.
You may need to carry money around if you decide to accept cash on delivery. Or you'll need a card swipe machine.
You can be liable for damaged packages.
Keep personal records updated, such as your license and registration.
You'll need a GPS device to find delivery addresses.
You may experience delivery delays due to bad weather or incorrect delivery addresses.
Types of Courier/Delivery Jobs
If you want to become part of the local package delivery service, consider the type of courier or delivery work you want to go into. Some jobs require you to deliver smaller packages, so you may not need a large van.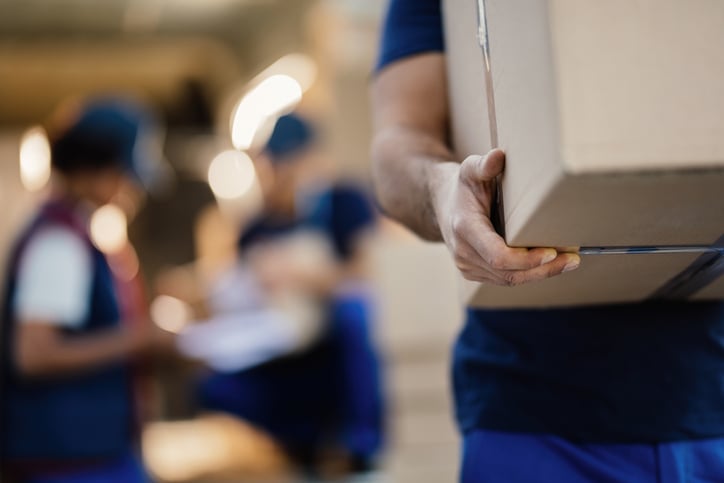 Here are various delivery services that may pique your interest.
Legal documents: This is a time-sensitive delivery job. You may deliver divorce papers or court documents.
Medical items: With this delivery service, you'll carry parcels containing items such as medication, lab results, or medical supplies such as needles or bandages. Pharmacies may hire independent drivers to deliver prescription medication to patients who can't travel.
Food delivery: Restaurants may hire drivers to deliver food orders to customers. This will be a time-sensitive order because you must provide the food before it gets cold.
Online retail stores: delivering for a retail store may not be as time-sensitive. But this will depend on whether the customer chooses same-day delivery or 2 to 3-day delivery. Items may include clothing, shoes, jewelry, accessories, or arts & craft supplies.
Average Delivery Driver Earning
According to Indeed, the average delivery driver earns about $16.39 an hour. However, this will depend on your delivery job and how you charge for deliveries. Some drivers can earn up to $50 a day in tips.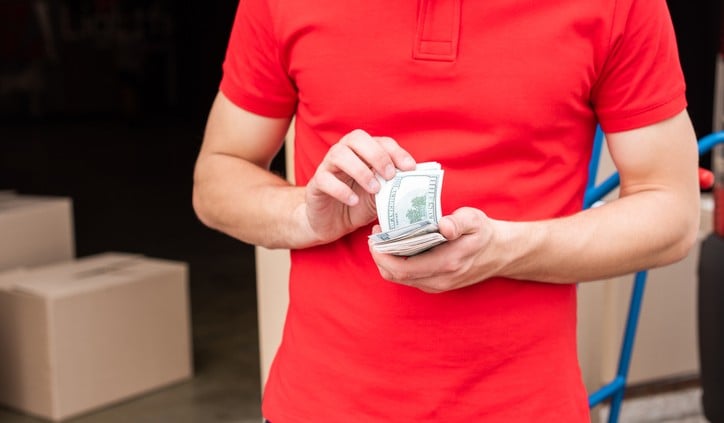 Use Route4Me to Deliver Packages with Your Car On Time
You need to make on-time deliveries to keep your customers and employers happy.
Plus, if you make faster deliveries, you can cover more stops and maintain a work-life balance. Therefore, you need to plan accurate routes to ensure you don't get stuck on the road and meet the deadlines with zero hassles.
Manual route planning is inefficient as you need to consider thousands of constraints while planning routes. And that's where Route4Me comes to the rescue.
Route4Me route planner helps plan well-optimized routes with accurate directions to work in just 30 seconds.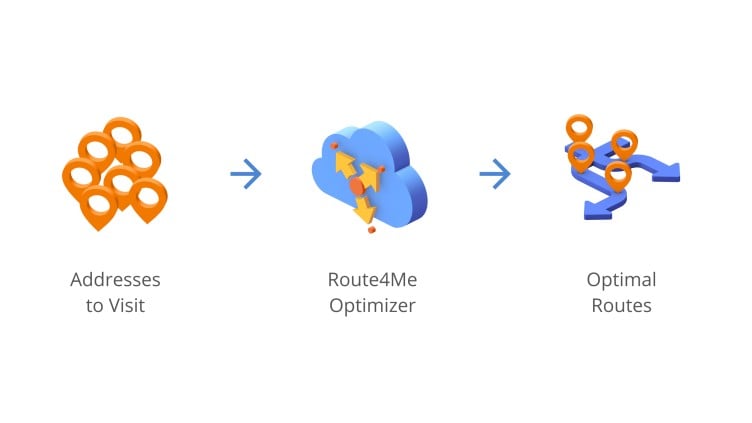 It considers traffic, weather, roadblocks, left turns, one-ways, and many more constraints that could slow you down.
Learn how to plan a route with multiple stops in seconds.
The route optimization software even helps you re-optimize routes for any last-minute changes. It offers voice-guided directions to help you avoid distracted driving and drive safely.
Plus, Route4Me's delivery route planner comes with a geocoder that flags and rectifies incorrect delivery addresses. Also, the software offers accurate drop-off locations. This ensures you don't waste time and fuel searching for the correct addresses and drop-off locations and delivering on time.
Route4Me's route optimizer also comes with a driver breaks feature that allows inserting adjustable break stops into the already planned routes to ensure you get sufficient breaks during the journey.
Learn how the driver breaks feature can reduce driver fatigue and improve productivity.
Furthermore, you can plan routes in advance to save time and ensure your day runs seamlessly.
Many other features of Route4Me's delivery scheduling software will make your job easier. For example, it has an eSignature feature that helps you collect customer signatures as electronic proof of delivery on your smartphone.
Also, the vehicle routing software allows you to add specific notes, videos, or images of particular stops to the software, which you can use as a reference next time you visit the same stops.
You can experience many benefits if you deliver packages with your car. There is plenty of money to make in this industry, whether you want to be an independent driver or work for a company. Use this article as a guide to decide whether to deliver packages with your own car.
Want To See For Yourself How Route4Me Can Boost Your Profits?
Whether you want to slash the time it takes you to plan routes for your drivers, increase the number of stops they can make, or keep your customers satisfied knowing that your drivers show up on time… Route4Me helps you achieve that!