Are you tackling the issue of how to keep food hot for delivery? This is probably one of your most pressing concerns if you either prepare food for delivery or deliver it yourself.
Consider the example: A family orders a meal from your website. They order spaghetti with tomato sauce, salad with dressing, and a nice warm bowl of soup. The food will take several minutes from the time it leaves the kitchen to when it arrives at their home.
Since they asked for it to be delivered at dinner time, you wouldn't want to refrigerate it, so it doesn't take too long to warm up.
You could wait till the last moment to pack the food and then expect your driver to speed to make the delivery on time.
But have you taken traffic into account? What if the food spills due to a speeding driver?
You can't have a late delivery either, or a cold one at that. There's no worse feeling than a customer paying for a delicious warm bowl of soup, only to get cold soup that would take several minutes to reheat.
So, what's the best way to keep food warm for delivery without mistakes or delays? Let's find out.
How to Deliver Hot Food
The following tips and tricks will show you how to keep food hot for delivery without spending a fortune, even if you're a business-owner-operator delivering food from your small kitchen.
Food Insulation
You can simply keep the food warm in insulated bags that sit on a charger and remain hot for about 45 minutes. You may have seen your pizza guy use one of these.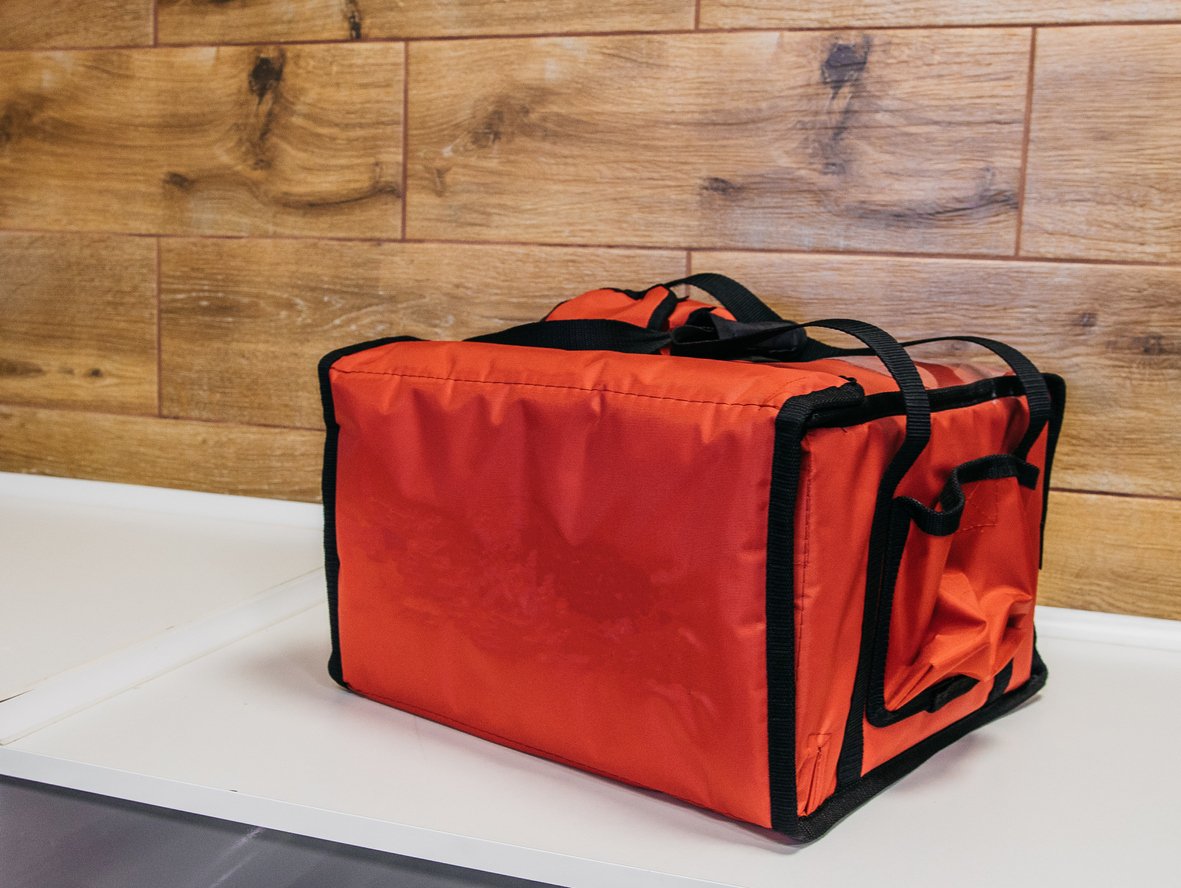 The downside to this is that the food might get soggy. So, it's essential to leave some space in the bag for steam to escape to prevent fries from becoming soggy.
The upside is that distance is not a significant problem because the bag keeps food hot all the way to the customer's house. The food will still be hot for a two-hour drive, but not as hot as when it left the restaurant.
Remember to keep heat in and let moisture out.
Apply Constant Heat
You can do this by using bags that sit on a charger.
There's a cheaper alternative, though; you can put a water bottle containing hot water beside the food to allow for heat transfer from the bottle to the food. This way, you're sure that the food will stay hot during transit.
You should NOT keep cold food close to hot food because the heat from the hot food will transfer to the cold food. You'll agree that delivering hot food items does not include salad.
Keep the Heat in
This can be achieved by using a reflective surface. A highly reflective surface won't allow heat transfer outside the secure medium. Aluminum foil is best as a reflective surface.
Wrapping food in aluminum foil preserves the heat by keeping the heat from escaping. Aluminum foil food packaging can also be used to microwave food in case your customer doesn't have a clean plate laying around.
Manage Temperature to Deliver Hot Food
Ever tried staying in an air-conditioned room for hours? You naturally become cold. That's precisely what would happen if the air-conditioner is turned on in your delivery car.
So, it's counterintuitive to keep the vehicle used for the delivery cold when trying to keep food warm. You need to ensure that the delivery drivers don't switch on the air conditioner with temperature management.
You can also have a thermometer in your vehicle to check when the vehicle's temperature is too low. This way, you can better manage the temperature.
Use the Most Suitable Delivery Mechanism
Teleportation hasn't been invented yet, so we still have to do with what we have. Right now, you can mostly transport your food by road. But how do you make the best out of land transport?
Is it better to use a car or a bike to deliver hot food to a part of the city you know to be prone to traffic?
Exactly, a bike will be much better. If you're familiar with your town, then you should know the time that is most prone to traffic too.
Drones can also help in delivering hot food as they are fast. The only drawback here is the cost of getting a drone in relation to the amount of food a drone can deliver.
ALSO READ: 5 Food Delivery Logistics Hacks You Need to Know Now
Use Route Optimization Software to Keep Food Hot for Delivery
You can insulate the food, apply constant heat, and use aluminum food packaging to keep the heat in, but what happens when there's traffic?
How long will food stay hot at the back of your vehicle? Not long, you'll agree.
To beat traffic (life's too short to be spent in traffic) and deliver hot food to your customer, you'll need to calculate the most efficient and fastest route your delivery personnel can use. You can do this with route optimization software.
Hot food should be a priority if you deliver to more than one location. A route planner will allow you to set time-based delivery priorities so that you can deliver high-priority food orders on time before it cools down.
You can also attest that delivering food items at two opposite locations in town is a waste of time as the food will get too cold.
A delivery route planner helps assign designated delivery zones and group orders based on those zones. This significantly reduces the time and money spent driving out of the way and back again, which often causes food to get cold.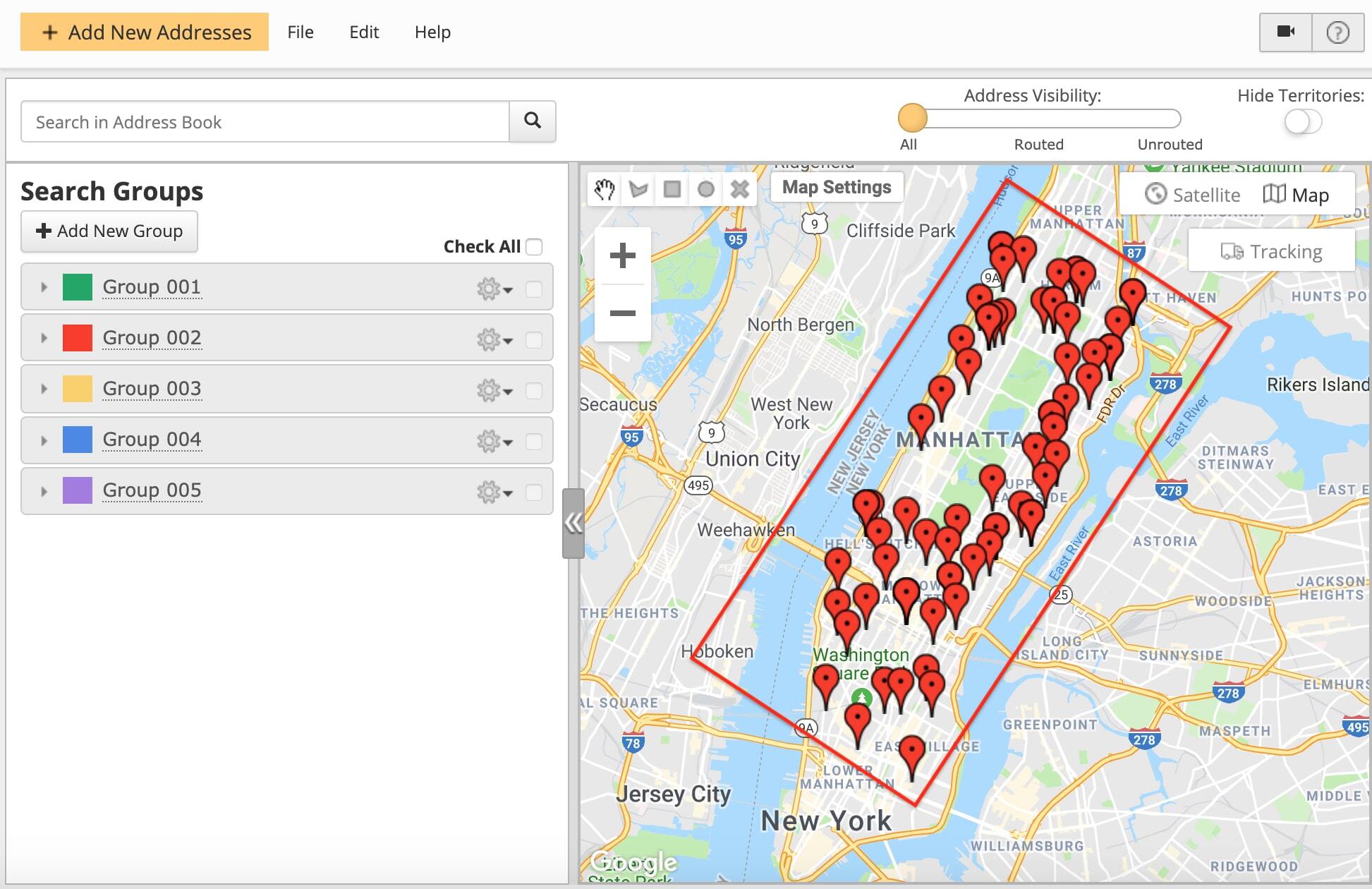 If you have heated vehicles that help keep food warm during transit, you won't want salads packed into them. So, you need to efficiently assign hot food orders to heated vehicles. A route optimizer will efficiently do this for you.
Learn how to get started with a food delivery driver app.
Want To See For Yourself How Route4Me Can Boost Your Profits?
Whether you want to slash the time it takes you to plan routes for your drivers, increase the number of stops they can make, or keep your customers satisfied knowing that your drivers show up on time… Route4Me helps you achieve that!
Other Features of a Route Planner that Help Deliver Hot Food
Delivery scheduling software like Route4Me does more than just minimize travel time and distance.
Below is a list of Route4Me's features that can transform your food delivery operations, so you never need to worry about how to keep food hot for delivery:
A customer portal that enables your customers to track their delivery status on their own.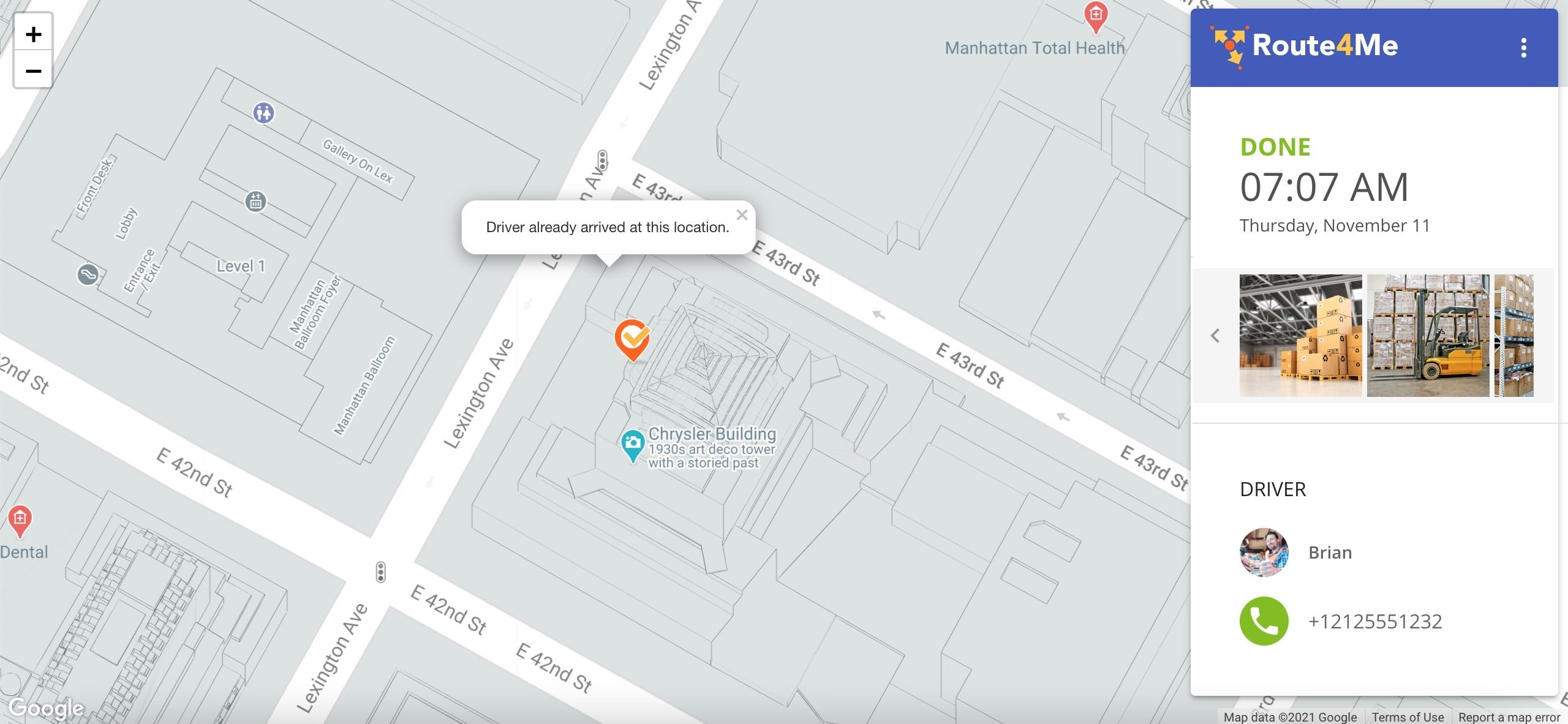 Customer alerting and notification that automatically notifies customers through email or SMS when their order is out for delivery or near their location.
GPS tracking to monitor vehicles on the road and ensure drivers don't get stuck on the road, always stay on schedule, and always make deliveries while the food is still hot. Learn the top ten benefits of GPS tracking.
Geocoder to autocorrect any wrong addresses entered into the system.
Conclusion
Simply put, if you're wondering how to keep food warm for delivery, then the best way is to try out route optimization software.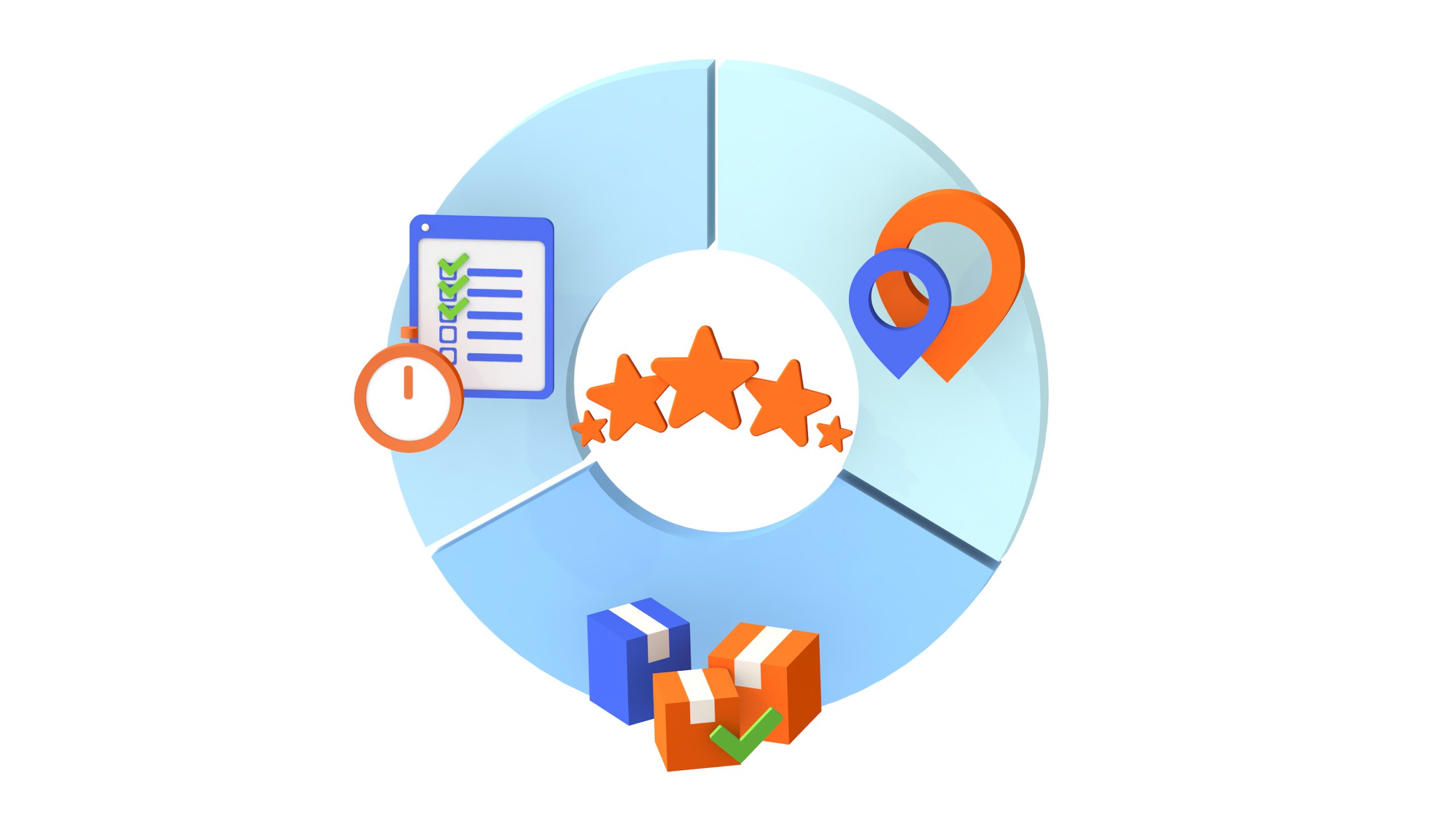 An advanced food delivery software like Route4Me is also easily scalable and well-suited for local meal delivery businesses and larger food delivery businesses that need to optimize last-mile delivery.
Use Route4Me's seven-day free trial and see how it can help you deliver hot food.
Want To See For Yourself How Route4Me Can Boost Your Profits?
Whether you want to slash the time it takes you to plan routes for your drivers, increase the number of stops they can make, or keep your customers satisfied knowing that your drivers show up on time… Route4Me helps you achieve that!