You may want to become an Amazon Flex driver to work flexibly or earn extra money. Whatever the reason, Amazon Flex is an excellent choice as a side gig.
However, you need to know several nitty-gritty details before applying to Amazon Flex jobs.
For example, how much can you earn as an Amazon delivery driver?
What does the Amazon Flex driver application process entail?
Can Amazon flex deactivate your account? All these and much more.
But do not worry. This guide covers everything you need to know to become an Amazon driver. Below is the table of content to give you an idea of what you would learn in this article.
Table of Contents
What Is Amazon Flex?
Amazon Flex is an Amazon delivery program where independent drivers or contractors deliver Amazon orders using their vehicles.
Have you ever received an Amazon package from someone without a uniform and branded vehicle?
Well, then s/he was an Amazon Flex driver.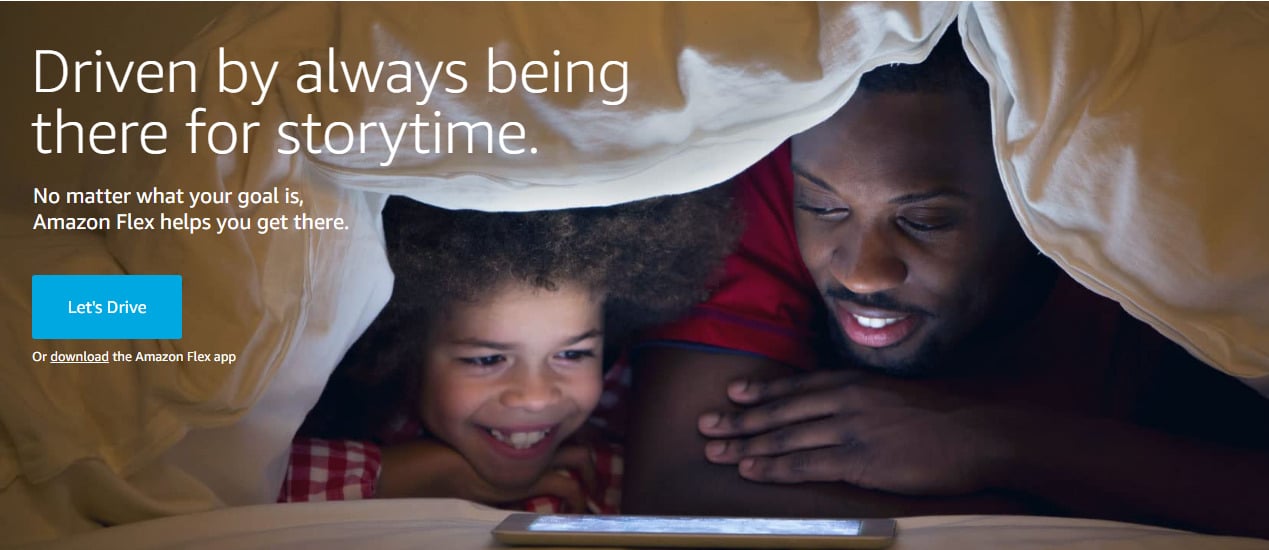 The Pros and Cons of Amazon Delivery Driver Jobs
Is the Amazon Flex driver job too good to be true? Let's look at the pros and cons.
The Advantages
You will be your boss.
High and consistent pay compared to similar jobs
Low customer interaction
Flexible schedule
Perks
The Disadvantages
Hard to consistently get shifts
Unlike ride-sharing apps, you have to compete with a pool of hundreds of drivers to pick up shifts.
The time blocks may not always be reasonable to complete a larger number of deliveries.
What are the Amazon Flex Delivery Driver Requirements?
While anyone can apply to be an Amazon Flex Driver, they must meet the minimum requirements to be considered.
Below is a quick list of the driver and vehicle requirements you must fulfill to drive for Amazon. However, you must first live in a city where Flex operates. Here is a complete list of cities where Amazon recruits Flex drivers.
Minimum Amazon Delivery Driver Requirements
At least 21years of age
Social security number
Valid U.S. driver's license
Valid auto insurance
Proof of registration
Bank account for direct deposit of payments
Pass a background check. Must have zero criminal records and clean and safe driving history in the last seven years
Smartphone. iPhone 6s or newer, with iOS13 or higher; or an Android phone with at least 2GB of RAM running on Android 6.0 or higher
Minimum Vehicle Requirements
You should have a four-door sedan, minivan or van, SUV, or a pickup truck with a covered bed. The vehicle requirements vary based on the type of deliveries you need to make.
For Amazon Fresh and Prime Now orders, Amazon allows any four-door vehicle with zero restrictions on the age, size, or the number of doors as long as you can safely complete trips. However, they allow only mid-sized or larger vehicles for regular Amazon orders.
Amazon won't accept your application if you have a two-door car because such cars may not have enough room for packages. Also, Amazon doesn't accept trucks with uncovered beds.
You can use borrowed or rented cars if you have proper documentation such as registration, insurance, license, and permits.
Types of Amazon Flex Driver Jobs
Amazon Flex offers the following delivery opportunities.
Amazon Logistics
These jobs are typical Amazon driver jobs that would require you to deliver Prime and standard packages for Amazon. You may need to make regular, same-day, or next-day deliveries. This type of job may be a great option if you own a large vehicle.
You need to transport packages in a 3 to 6 hours block. The local Amazon warehouse will provide you with the routes. You can either call it a day or pick up another block to deliver more orders as soon you finish deliveries. The number of packages you need to deliver may vary depending on where you pick them up.
You will have little customer interaction as most customers may not be at home and would just require a package to be left in a safe and secure place or on a doorstep.
You have to bring the package back to the distribution center if you cannot leave it safely. And you have to attempt the delivery again at a different time. Making multiple stops could be challenging unless you secure blocks focused on apartment complexes in congested areas.
Prime Now
Prime Now is a fast delivery service offered to only Amazon Prime members. Amazon Flex delivery drivers get only a one or two-hour window to complete the Amazon Prime delivery jobs. And it is a highly competitive block for Amazon prime delivery drivers because of tips.
You will receive a higher base pay and keep 100% of the tips offered to you. Prime Now allows the customers to add a tip directly to the Amazon prime drivers. There could be additional requirements depending on what goods you deliver for Amazon Prime.
For example, you may need insulated bags or special containers to deliver hot or frozen items.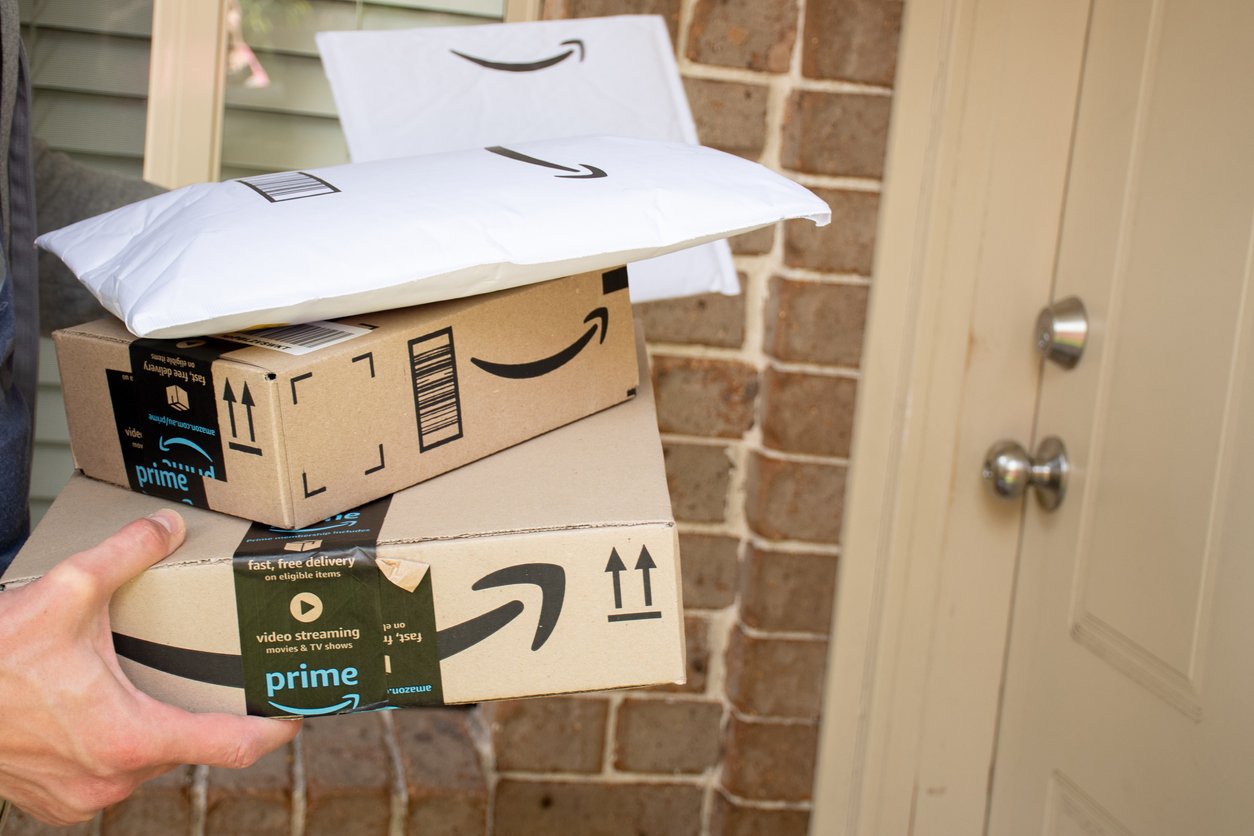 Amazon Fresh
Amazon Fresh delivery jobs require regular interaction with customers. The distribution center fills the order, and then, being an Amazon Fresh driver, you have to deliver the groceries to the customer or a pickup location. Delivery blocks are typically 2-4 hours.
Store Orders
You need to pick up items from local stores and deliver them directly to the customers. Delivery blocks are 2-4 hours.
Instant Offers
These Amazon delivery jobs are available only in selected cities. Deliveries usually last 15 to 45 minutes. You have to be close to a Prime Now and Whole Foods location to get instant offers.
How to Sign Up for Amazon Flex
Below are the details of the Amazon Flex application process. You may be asked to join the waitlist if zero opportunities are available in your city.
Step 1: Download the Amazon Flex App
Amazon Flex driver app is available on both Android and iOS. Download the app from Google Play or Apple Store and then create a new account or sign in using an existing Amazon account.
To create a new account, you need to provide your name, email, and password.
Step 2: Grant Access
The flex app will seek access to your device's camera, current location, and phone state. Provide the permissions as Amazon needs the access to help you with navigation, scan packages for pickup and delivery, and verify the phone number and activity.
Step 3: Answer Qualifying Questions
As a next step, you need to answer some qualifying questions, such as your zip code, vehicle type, and availability.
Step 4: Provide Additional Information
You also have to give information about your work experience and educational background. Amazon needs such data to conduct a background check.
Plus, you need to provide tax and bank account information to get paid via direct deposit. You can choose to be paid as an individual, S Corporation, or LLC.
Once you are done with the process, you will have to wait for the approval of the background check and watch some helpful training videos.
How to Know the Status of Your Amazon Flex Application
Once Amazon completes your background check and accepts your Amazon delivery driver application, you will get a welcome message.
A background check ideally takes up to five business days. You should contact Amazon Flex support if you do not get any updates after that. You can email them at [email protected] or call their support line at 888-281-6906, available daily from 8:00 am – 9:00 pm PT.
If Amazon doesn't accept your application, they will give you the reasons for denial, such as:
A failed background check
Insufficient documentation
A smartphone or vehicle that does not satisfy their requirements.
How Much Do Amazon Flex Drivers Make?
According to Amazon, flex drivers earn $18-$25/hour. And the average Amazon Flex pay is $21.36/hour, as per Indeed.
However, your actual Amazon Flex salary will depend on several factors, such as:
Your location
The amount of time you take to complete deliveries
The number of offers you can sign up for and many other factors.
The amount of tips you receive
Customers can give you tips within 48 hours of delivery. You need to consistently offer excellent customer service to increase your chances for tips.
With or without tips, the base rate of Amazon driver pay is $18/hour, whether you wait at the Amazon pick-up location for your packages or out on a delivery.
You will find opportunities throughout the week, so there is always a chance to earn.
Amazon Flex Surge Pay
Sometimes, the Amazon Flex pay can be as high as $55/hour during peak season or extreme weather. That's called surge pay.
Here's a screenshot of the payout of a driver who got a $275 offer for a 5-hour block to make deliveries in Seattle. That's $55 per hour!
Wait for the surge, stop working for $18/hr
by u/RedDevilsUnite in AmazonFlexDrivers
Amazon increases the payout automatically to make it more lucrative if Flex drivers do not pick up offers or blocks quickly.
Sometimes surge is already applied when the blocks are released. That means you do not have to wait to see if it will surge. Reserved blocks can also come pre-surged. Blocks with surges can be longer, shorter, or the same as a typical route.
However, not every driver can get surge offers. Amazon contract drivers hardly get offers in many cities, let alone a surged block.
If your location is oversaturated with Amazon Flex drivers or has low order volume, you may not get surged offers.
When Does Amazon Flex Pay?
You can track your income on the Amazon Flex app. Flex drivers are paid twice a week (Tuesday and Friday) via direct deposit to the bank provided during sign-up.
Payments are credited within 24 hours. And if delivery is eligible for tips, the payments get credited once all tips are finalized, ideally after 24-48 hours after delivery.
Amazon delivery drivers are taxed as independent contractors. Therefore, you have to pay your taxes. You will receive 1099 tax information to use on your tax return.
When Can Amazon Flex Deactivate Your Account?
Below are several reasons why Amazon Flex could deactivate your account.
Late deliveries
Stealing or damaging packages
Being consistently late for shifts
Poor customer service or too many customer complaints
Missing shifts
A high number of 'undeliverable' packages
Undeliverable packages not returned to Amazon in a timely fashion
Not carrying hot or cold bags for pick up and delivery
Inactivity or not scheduling a shift for 180 days
Performing other jobs during Amazon Flex, such as delivering for Postmates or Uber Eats.
However, they will send you warnings or alerts in advance to allow you to rectify your mistakes. But repetitive offenses will lead to account deactivation. You can appeal the termination of the agreement within ten calendar days of the notice.
Amazon Flex App vs. Route4Me Route Planner App
Many Amazon Flex drivers also install the Route4Me route planner app because it helps plan well-optimized delivery routes and save time.
Route4Me's delivery route planner app is easy to use. All you need to do is download the app, upload customer addresses, set some parameters, and the software will provide you with the fastest Amazon routes in just 30 seconds.
Route4Me's multi-stop route planner app considers weather, traffic, roadblocks, and more constraints while planning routes. Therefore, you will never get stuck on the road and make deliveries on time.
As a result, you will complete your deliveries quickly, get home earlier, and spend more time with your family and friends. Long story short, you will have a perfect work-life balance.
Final Thoughts about Becoming an Amazon Flex Driver
Is Amazon Flex right for you? You will not know unless you give it a try.
The best part of Amazon Flex jobs is flexibility. You can set your work schedule as per your availability and be your own boss. You will have more time to pursue your goals.
The job may not always be smooth. But with advanced tools like Route4Me's route planner app, you can easily overcome any challenges.