Although Google Maps is convenient, easy to use, and armed with several power-packed features, it has shortcomings.
This mapping tool varies views, from street to satellite views, and utilize by new delivery drivers as a multi-mode journey planner. However, the navigation app is only ideal for a few deliveries.
It's thus no surprise that Google Maps alternatives have been the new buzz on the internet.
The many alternatives to Google Maps bring their unique features to the table.
With that said, read on as we share the best Google Maps alternatives for your delivery team and growing business.
Table of Contents
Top 15 Google Maps Alternative Apps To Try
1. MapQuest
You can plan a route with a MapQuest route planner if you want an age-old mapping tool like Google Maps.
MapQuest functions similarly to Google Maps regarding location search and finding directions.
It can identify your current location based on your phone's GPS, but you need to type in a place and click "Get Directions" to see the route.
The route directions include the current traffic situation, distance, and estimated fuel costs to make the drive.
Works On: Android, iOS, Mac, PC
Pros:
Easy-to-use interface
Show gas station information
Accurate navigation
Enables 26 stops per route
Modern technology utilization
Show estimated fuel costs
Cons:
Web-version has many ads
Fewer features of route planner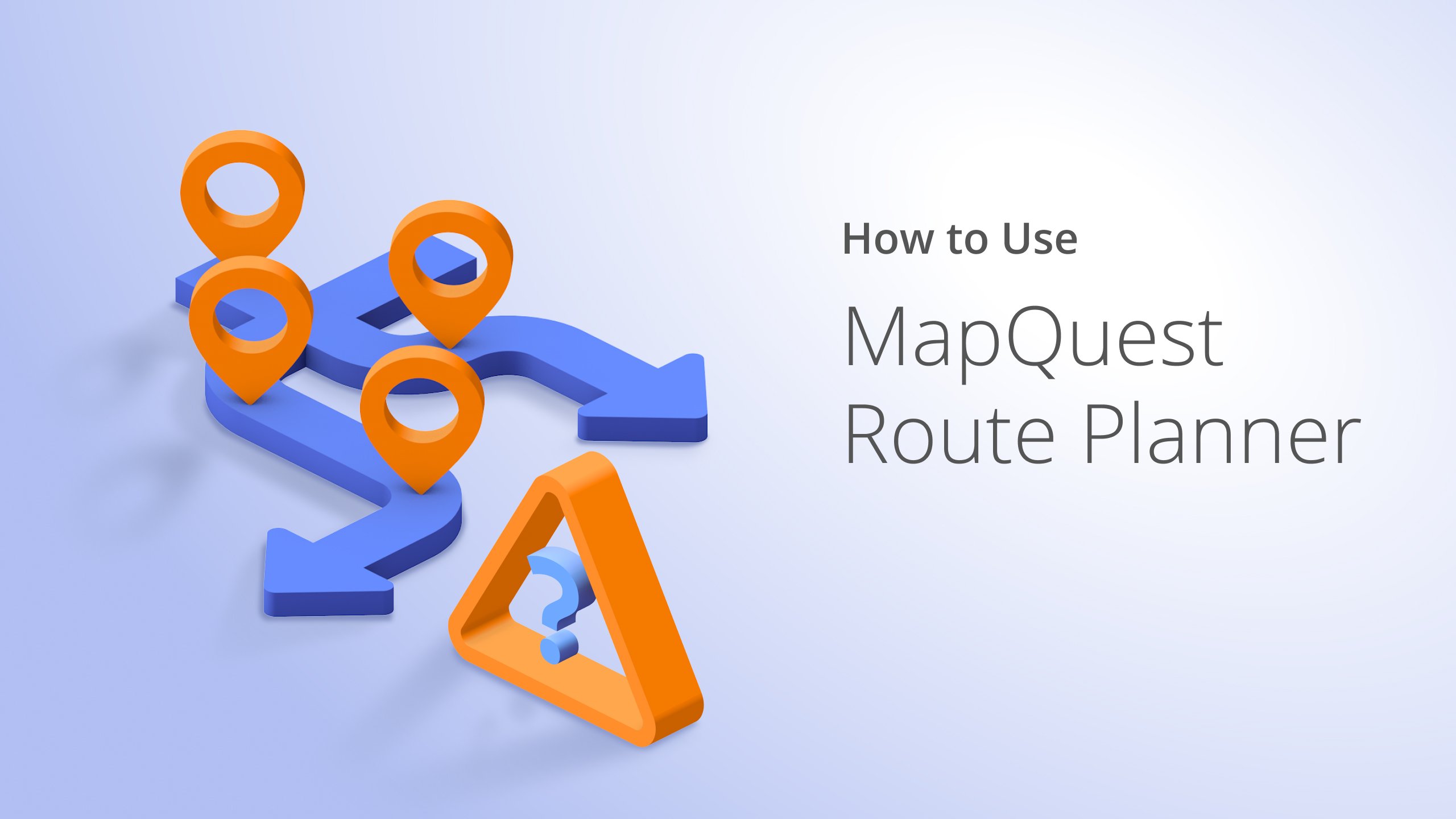 2. Waze
Waze is another popular free Google Maps alternative. You will get the best directions to work from Waze, as it relies on crowdsourcing to warn you about traffic, police, and hazards.
Waze also comes with a web version and a mobile app. However, Waze's website doesn't look like a web-based tool until you hover over the Live Map link in the menu.
You must consider the web version as a supplement to your mobile experience.
The Live Map enables you to search for destinations and plan routes quickly, click locations on the Map to add destinations or drop pins and use the Waze Map Editor to customize your Map of any area.
It also provides information on the cheapest gas stations and enables customization thru Waze Map Editor, which makes it better than Google Maps.
Works On: Android, iOS, Mac, PC
Pros:
Offers real-time updates
Option to track users' location
Interactive and intuitive system
Allows mobile music apps integration
Carpooling and route-sharing features
Cons:
Display distractive ads
Fewer features
Cannot add multiple stops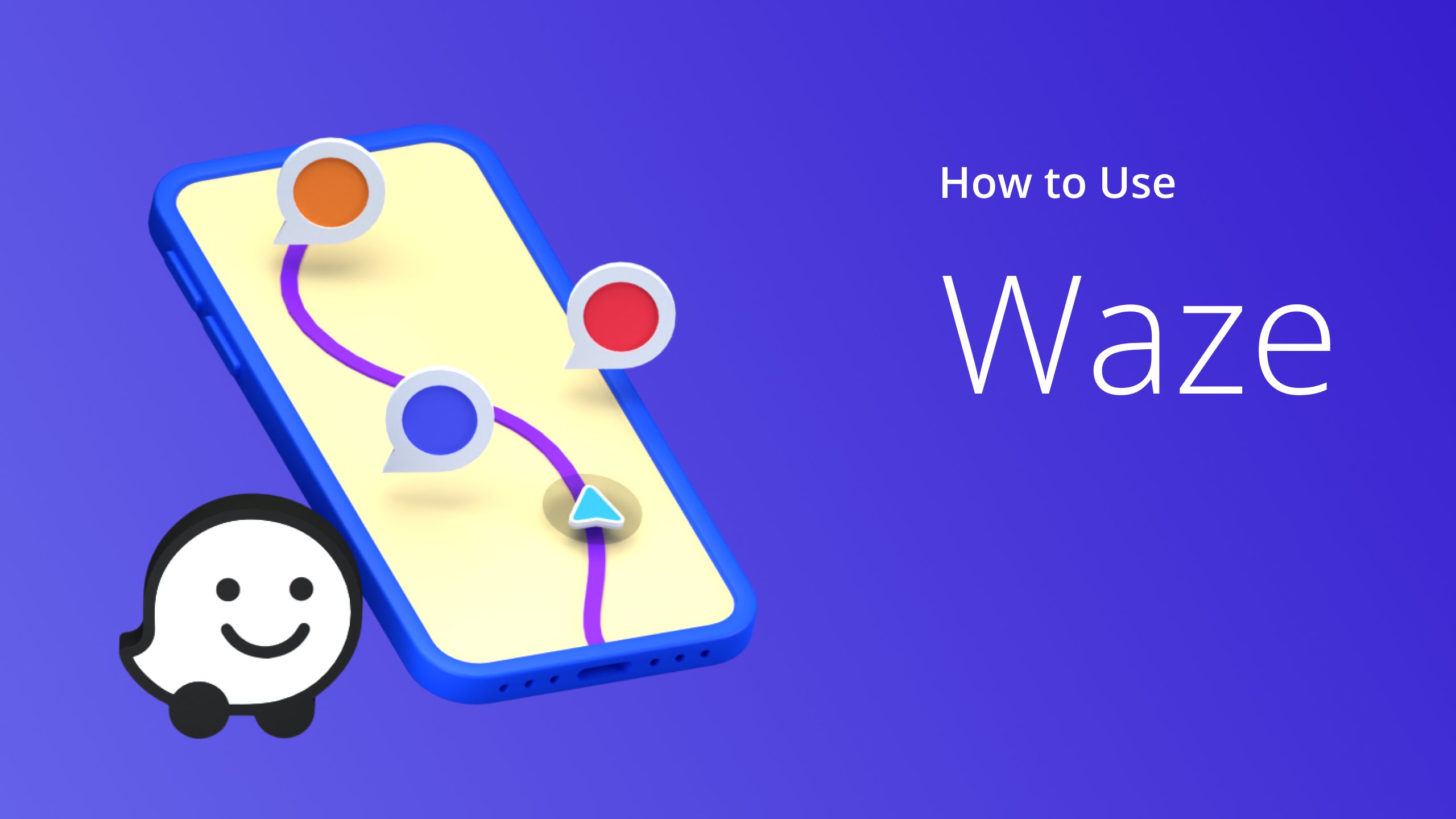 3. Route4Me Route Planner
Route4Me route planner is one of the best Google Maps alternatives.
It helps you plan multi-stop routes for multiple drivers and provides the fastest directions to work.
The route optimizer even factors in weather, traffic, sunrise and sunset times, roadblocks, avoidance zones, and more constraints while planning routes. So, you never need to worry about route accuracy again.
It's also cloud-based, so you can access the route optimizer from your desktop or use the Android and iOS app to plan a route from your mobile device.
Pros:
Access to customer's database
GPS tracking
Sync across the Web and mobile apps
Gathers analysis and reports
Real-time updates
User-friendly interface
Cons:
Changing stops can be difficult
Route4Me vs. Google Maps
Google Maps is only helpful to get from point A to point B, while Route4Me's truck GPS app helps you plan routes for multiple stops and drivers.
Also, unlike Google Maps, Route4Me can help you plan routes for unlimited stops.
Google Maps route planner can show you how to go somewhere, but it can't tell you the best way to turn, which Route4Me does.
It should be noted that UPS saved 10 million in gas by avoiding left turns. So, you can imagine how much savings you can reap by opting for Route4Me.
You can't save routes on Google Maps. You must plot each route on Google Maps, even if it's the same one your drivers have traveled. With Route4Me's route optimization software, you can easily save routes.
Route4Me multi-stop route planner also has several useful features that Google Maps can't offer.
For example, Route4Me offers a GPS tracking app, which helps you track your vehicles on the road in real-time.
It also has a reporting and analytics feature to keep track of fuel consumption and operations performance.
However, in some areas, Google Maps wins over Route4Me's map route planner.
For example, most of the advanced features of Route4Me are paid. And you may not need Route4Me if you visit fewer than 10 addresses or destinations daily.
Learn the benefits of Route4Me's delivery scheduling software in detail.
4. Apple Maps
Apple Maps is a great Google Maps alternative for Apple device users due to its simple and intuitive interface design.
While on the go, you will get real-time turn-by-turn driving directions from Apple Maps directly to your Apple devices. Apple Maps is thus an excellent tool to get from point A to point B as quickly as possible.
It also offers a feature to add other stops while in transit. This way, you can quickly locate destinations nearby and add a "Pit Stop"' These pit stops can include adding stops for coffee, food, or gas within proximity.
Furthermore, it's fully integrated with the Siri feature and respects users' privacy. However, it has weaker features than other map tools.
Works On: Mac, iOS
Pros:
Enables saving customer addresses
Offers 3D views
Get traffic signal alerts
Sleek design
Respects data privacy
Cons:
Offline mode is not available
Weak map features
No route customization feature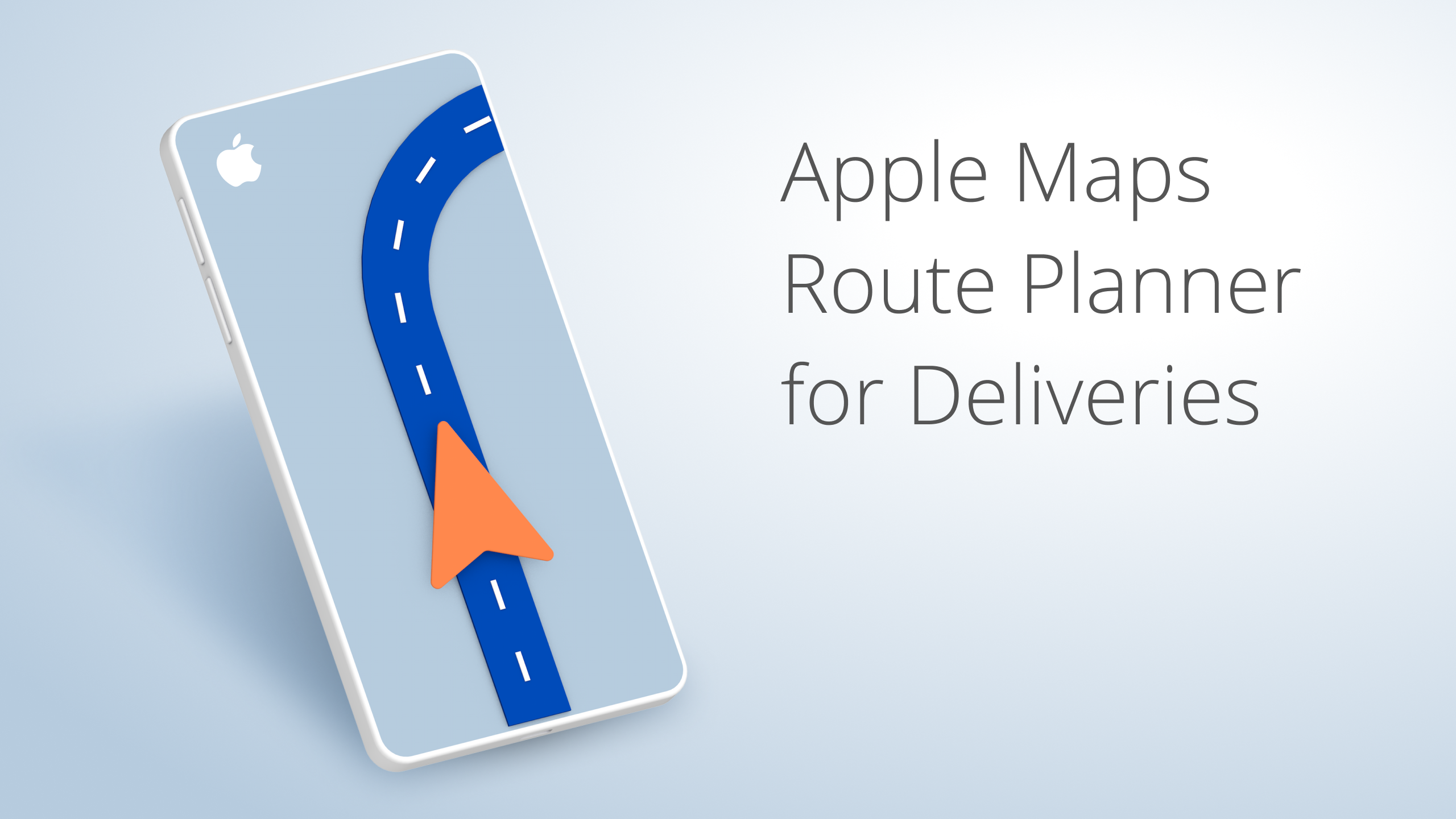 5. Bing Maps
Bing Maps is another popular Google Maps alternative. It comes with a clean and easy-to-use user interface. All the controls for directions, traffic, directions, and sharing are along the top.
You'll also find almost all the features offered by Google Maps in Bing Maps, including transit maps and road and streetside layers. Like Google Maps, you can also set up your journey in such a way that it avoids tolls and highways.
You can also easily add destinations along the route and print the Map to carry.
With Bing Maps, when you search for directions, you'll receive text instructions on the left and a visual representation of the rules on your Map.
Bing Maps lacks route planning features and requires Windows 10 to use offline maps.
Works On: Windows PC
Pros:
Features a clean user interface
Shows detailed maps
Save places for future use
Use maps offline
Shows 3D view
Cons:
No mobile app
No trip planner
Limited features and tools
6. Maps.Me (MapsWithMe)
Maps.me is an open-source mobile-only service and an excellent alternative to Google Maps. It uses the OpenStreetMap database and helps you download maps to use them offline. Therefore, you can save a lot on your mobile data if you use this service.
Maps.me doesn't take up much phone storage. You can download general maps of the entire U.S. and only consume 21 MB of your phone storage. However, you must download more detailed maps to plan more specific routes.
Although other mapping services have websites, Maps.Me only have a mobile app. It also has useful features, like public transport, traffic updates, and more.
However, it uses location data to feed users with ads.
Works On: Android, iOS
Pros:
Provides traffic information
Saves location
Offers offline map access
Free to use
Display hiking and bicycle trails
Cons:
Does not respect data privacy
Too many ads
7. Rand McNally
Rand McNally is another popular alternative to Google Maps. It's also the publisher of traditional map books.
Rand McNally is pretty easy to use. Type your source and destination addresses and click "Get Directions" for the route.
The tool also offers detailed maps, just like its paper maps. You can quickly identify the unclear walking trails and even the smallest bodies of water.
Both Google Maps and Rand McNally offer free online maps, but the latter has better and more precise maps, showing small bodies of water and remote walking trails.
Works On: Web
Pros:
Offers more detailed maps
Fast and straightforward zoom tool
Functional and impressive satellite view
Save locations
User-friendly
Free to use
Cons:
No mobile app
No walking and transit layers
Fewer features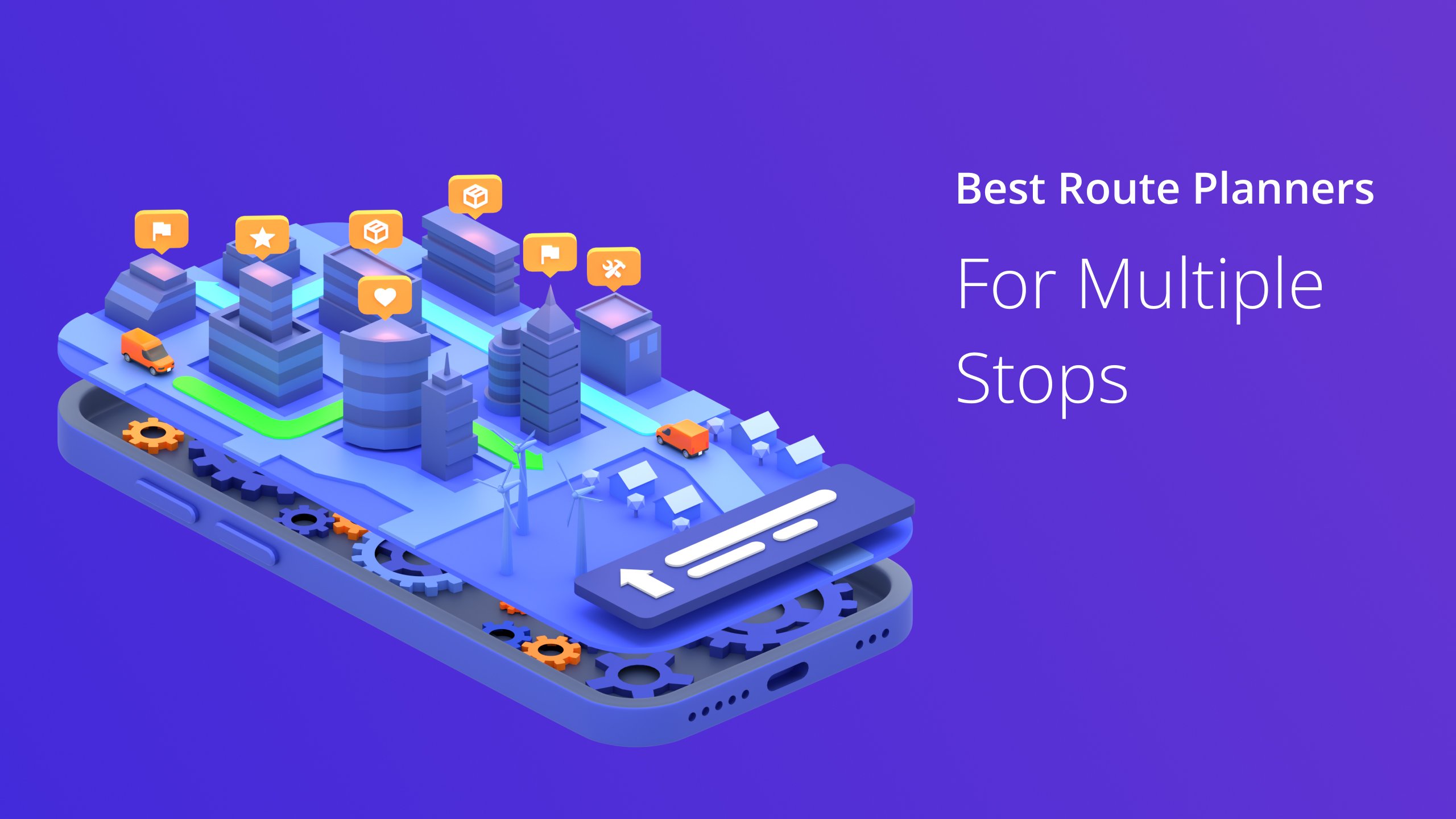 8. OsmAnd
If searching for an offline mobile map or routing tool to schedule delivery routes, the OsmAnd is another excellent Google Maps alternative.
It enables you to download map data, so internet connectivity is not always necessary. The free version offers offline access limited to 7 maps and hiking trails.
Works On: Android, iOS
Pros:
Free navigation tool
Provides constant updates
Not attractive user-interface
Offers map data offline
Provide traffic alerts
Cons:
Not intuitive mapping interface
The premium version has more maps
9. OpenStreetMap
The OpenStreetMap is a Google Maps alternative accessible via the Web with extra features that other map apps may lack.
It features Google Maps's clean interface on the Web with more layers and detailed maps. Unlike Google Maps, it protects users' data and only collects what they want to share.
You can also download the maps to save mobile data.
Works On: Web
Pros:
Free navigation app
No behavioral ads
Respects users privacy
Easy-to-use mapping service
Very accurate route planning
Cons:
No mobile app
Offers limited data for queries
10. Here WeGo
Here WeGo is an alternative to Google Maps, offering essential features and detailed routes. It displays construction sites, police availability, and updated transport details.
Of all the maps in this list, Here WeGo boasts 37 years of experience, covering over 200 countries.
Works On: Android, iOS, Web
Pros:
Offers some cities' traffic data
Free to use
Provides calculated public transport cost
Clean dashboard
Allows offline map access
Cons:
Displays behavioral ads
No route planning features
Difficult to add stops
11. Navmii
Navmii is a web mapping interface with personal and commercial support and data privacy.
It's packed with unique features that other online map tool doesn't offer, such as behavioral analysis to warn drivers of possible hazards on speed limits and collision.
Works On: Android, iOS
Pros:
Free to use
For commercial and personal use
Smooth design and features
Display possible hazards
Loaded with AI-driven features
Cons:
Slow updates
App often collapse
The search feature is not intuitive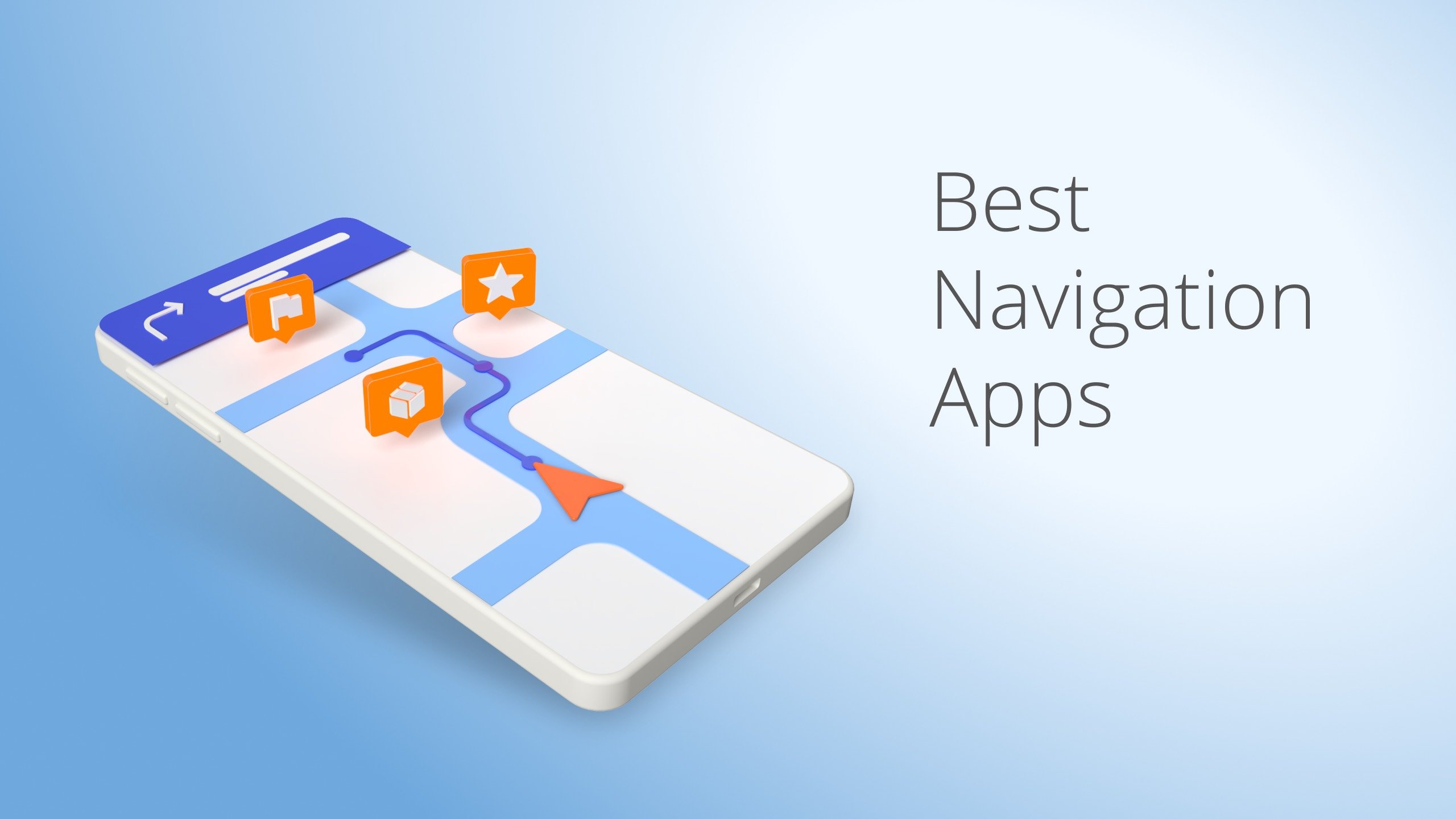 12. CityMapper
CityMapper is a Google Maps alternative that focuses on providing users with public transportation data.
It offers varying modes of transportation thru subway, tram, bus, and other public transit available in supported cities.
However, it shares users' data to search services, like the Google app.
Works On: Android, iOS, Web
Pros:
Display public transportation data
Updated information from the government
Third-party transportation services integration
Save favorite locations
Ideal for public transportation users
Cons:
Does not respect data privacy
Limited cities are supported
Restricted features in other cities
13. Pocket Earth
Pocket Earth is a mapping app for iOS users, utilizing the data of OpenStreetMap to provide updated navigation around the world.
It enables offline maps to download and has organization tools, like pins that can be categorized. Additionally, it has different layers and allows flexible routing.
On the other hand, you need to pay a premium to access topographical maps and more features.
Works On: iOS
Pros:
Useful organization tools
Get maps for offline usage
Voice guiding navigation
Flexible routing
Links to the online encyclopedia
Cons:
Require premium for offline functionality
Limited to Apple devices
14. BackCountry Navigator
The ideal GPS navigation app for outdoor adventures, BackCountry Navigator, will come in handy if you're out in the wilderness.
It provides detailed land topography that you can download for offline usage, utilizes GPS waypoints, and allows you to manually enter location coordinates.
Aside from that, it offers detailed topography maps from USTopo and nautical maps from NOAA RNC.
Works On: Android
Pros:
Enter manual location coordinates
Offers detailed land topography maps
Includes nautical maps
For outdoor activities like hiking
Download offline topography maps
Cons:
Not very intuitive
Maps are not updated
15. InRoute
InRoute is an efficient route planner that shows weather updates, stopovers, hotels, etc. It's ideal for multiple stops and displays the best way to visit them.
This app also allows you to specify the time for each stop to calculate the journey duration. However, you need to pay to access more features.
Works On: iOS
Pros:
Provides weather updates
Export routes to other maps
Includes route planning features
Display route stopovers
Can specify time stops
Cons:
Require premium for extra features
The interface can be confusing
Limited to Apple devices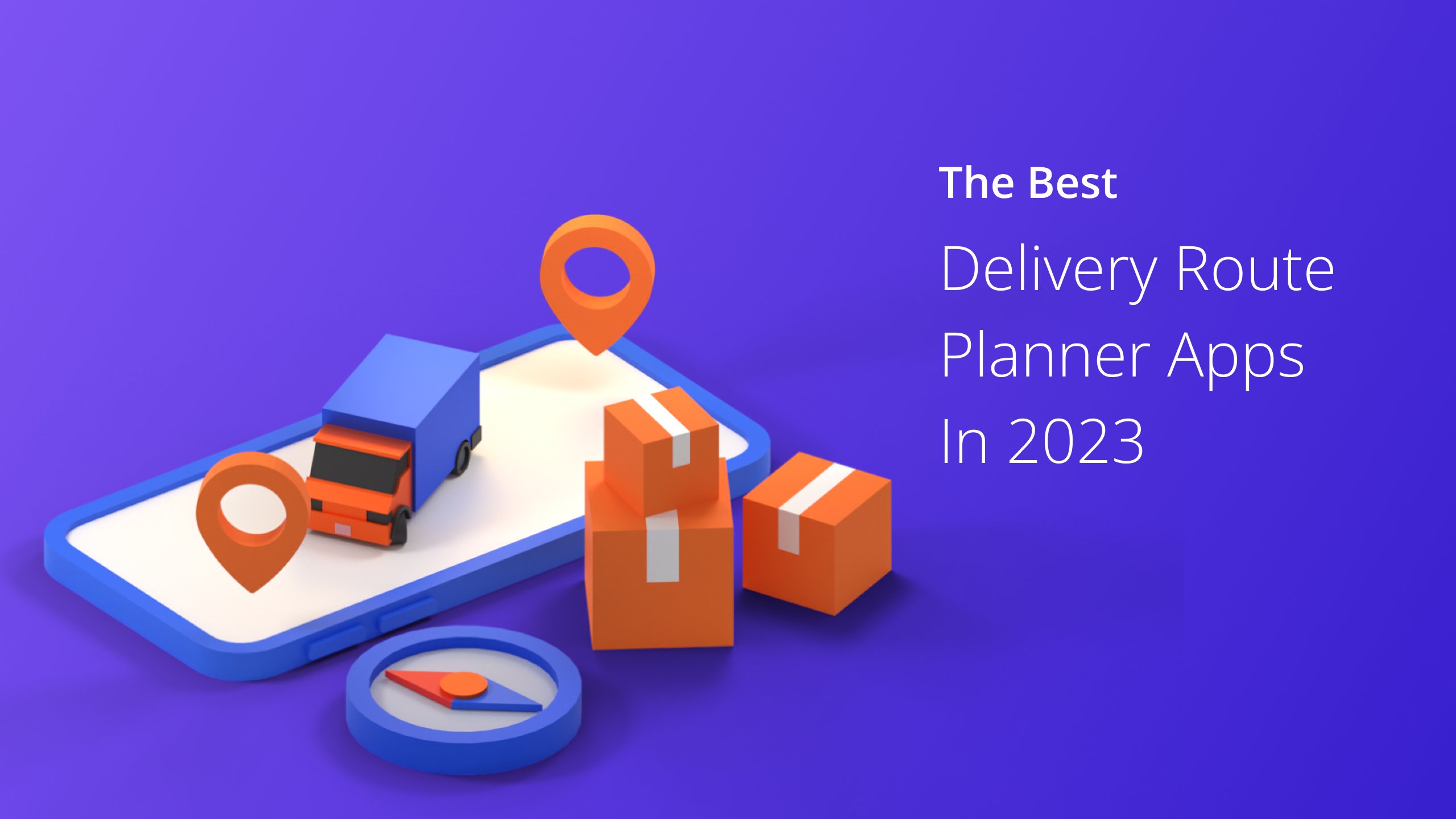 Frequently Asked Questions (FAQs) about Google Maps Alternatives
Is Google Maps being discontinued?
No, it is not being discontinued, but Google announced that the Street View app for Android
will be discontinued
on March 31, 2023. It also ended support for outdated Google Maps app version 9.64 and Android version 4.3 and below on October 31, 2021.
What's the best alternative for Google Maps in truck routing?
According to surveys
, Google Maps is the most utilized navigation app for smartphone users, and if you're looking for a Google Maps alternative, Route4Me is the best truck-routing app. Route4Me offers optimized routes in seconds and real-time updates to track your deliveries and driver's performance.
Conclusion: Choosing Google Maps Alternatives
As you can see, every Google Maps alternative has its own pros and cons. The one you should select depends on how you plan to use it.
To boost operational efficiency, choose navigation tools with route planner features for fleet and delivery businesses, like Route4Me.
Route4Me offers reasonably-priced packages and a 7-day free trial. So sign up now to get the most efficient route for your delivery team.