GPS or Mobile App?
This inevitable question comes up when you need a route planner to plan routes for your drivers.
We all know how important it is to have effective route planning. But, it's not just about planning.
What if your planned routes are incorrect? And what if your drivers don't follow the route provided?
Do you still think just planning your route is enough?
You must have both a planning and a monitoring system in one place.
Yet, most businesses fail to understand this… often end up choosing a route planner that's a wrong fit for them.
As a result, they lose money, time and, most importantly, their customers' trust.
So, if you don't want to experience this, then read on.
We will compare GPS and mobile route planning software based on several parameters. This will simplify your decision and help you select the one that works best for you.
Let's take a look at them.
Accuracy of the routes
Road names keep changing and new roads appear. Due to this, your GPS may provide inaccurate directions.
For example, your GPS may tell you to turn right when you should turn left. Such incorrect directions can turn out to be dangerous for your drivers and business. It may also lead you down the wrong way or down a one-way street.
You can reduce such instances by updating your GPS software. But, those updates may cost you extra, depending on the specific GPS. And they usually require you to manually install the map changes.
Not an easy task if you have dozens of drivers.
Moreover, there could be certain locations that the GPS may not work well.
For example, a road surrounded by high-rise buildings will have a hard time finding a signal.
You can only counter these problems if you go for an advanced GPS. An example of advanced GPS is Gyro, that helps you find out directions and your location.
Yet, with a route planning app you don't need to face these issues. You don't need to update your route planner app. It automatically updates any road changes.
Just make sure that the option you choose… factors in these main points below.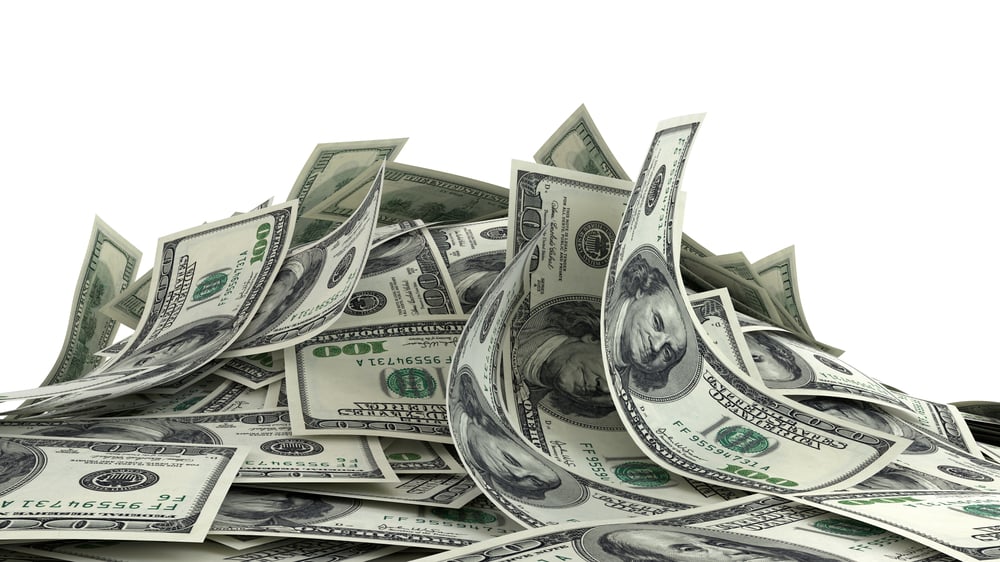 Cost – both in savings and expenses
Like every product, GPS devices come with a variety of options with different prices.
If you settle for a cheap GPS device, you'll get what you pay for. It may lack important features, such as traffic and up-to-date maps.
If you need driver tracking as well, the cost can go up to as much as $100 per vehicle per month.
A route planning app could be handy here. The best part is that you don't need to buy a physical device as they are usually cloud-based.
You can plan your routes from any mobile device. Your drivers just need to have the mobile app installed on their cell phone to access the route details.
Any route changes made on your personal computer automatically synchronizes with your driver's mobile phone.
It's that simple!
Most mobile app route planning providers offer a variety of affordable pricing plans.
You can choose the features you want and upgrade or downgrade at any time. Also, most of them offer a free trial to help you test whether the route planner is a perfect fit for you.
In this way, you can check the quality of a route planner without paying a single penny upfront.
Something you can't really do with a GPS device and service.
You have to shell out the upfront cost of purchasing the devices… installing them into your vehicles.
Route planning software also automates your business. No more wasting time on tedious, small tasks.
Want To See For Yourself How Route4Me Can Boost Your Profits?
Whether you want to slash the time it takes you to plan routes for your drivers, increase the number of stops they can make, or keep your customers satisfied knowing that your drivers show up on time… Route4Me helps you achieve that!
Traffic and Weather Conditions
Adverse weather and traffic conditions lead to delays in pickups or deliveries.
It's important to stay up to date on these conditions.
GPS is a partial fit here. It can notify you about road closures due to traffic accidents or constructions. Moreover, GPS even provides you with an alternate route to follow.
But, it might be too late.
These notification might not come in time to change your route. Also, the alternate route suggested could be longer than the original one.
But, not every GPS device can alert you to such conditions. Low-cost GPS devices lack these sophisticated features.
A route planning mobile app nullifies these issues. It factors in all the latest updates in advance to provide you with an optimized route.
Working only with up-to-date maps…
…you'll always get the shortest route. This ensures that your pick-up or delivery deadlines are always met.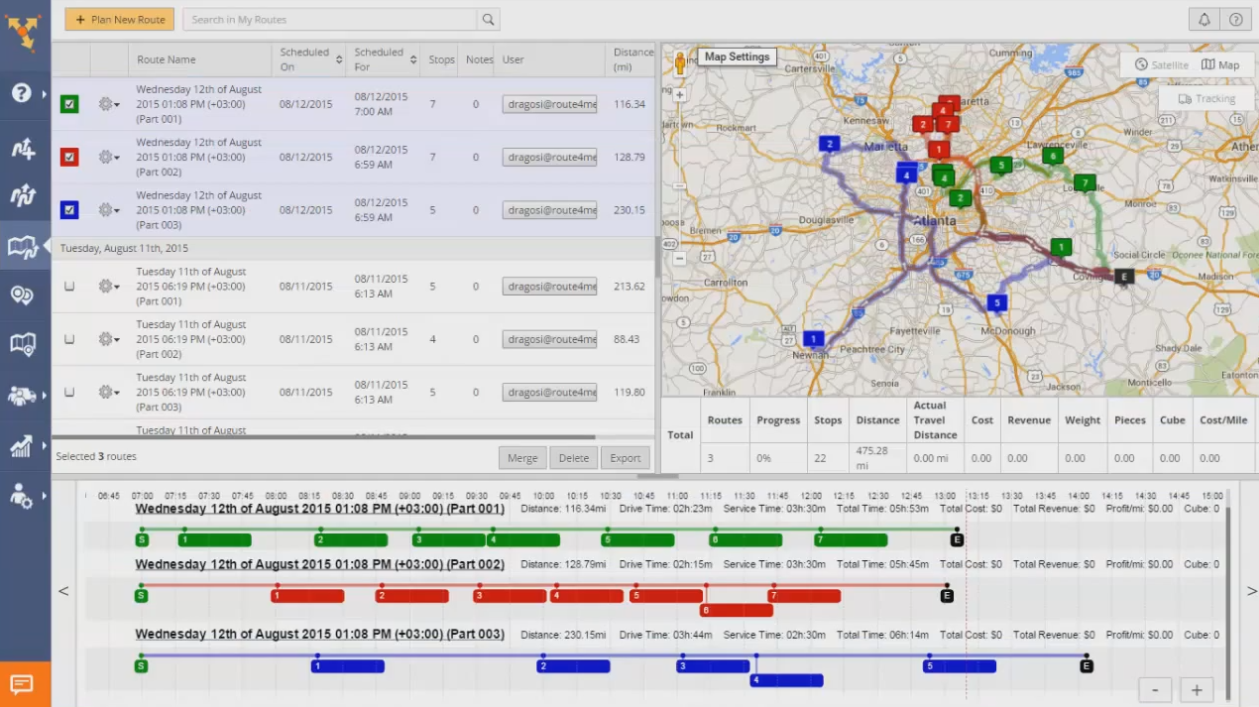 Plan Routes for Multiple Drivers at Once
GPS is great if you only have a few stops to make during the day. You can easily estimate which location you should visit first and so on.
But if you have dozens, even a hundred stops per day?
Now we are talking about a route planning nightmare. How are you going to know which stops are closest to one another? Without wasting hours of your time on pinpointing each location on a map?
This is because a GPS cannot detect which locations are closest to one another. It calculates a route based on the best-case scenarios, but that may not be the best route.
It doesn't optimize your overall route… unless you have enterprise-level GPS devices installed into your vehicles.
Also, you may need to upload the routes manually into a GPS. Not all GPS devices have a built-in Wi-Fi connection.
Moreover, a GPS is good for driving directions only. It lacks flexibility in other areas, such as:
Uploading confirmation images and
Accessing sales leads.
You will only get these features if you go for an enterprise-level GPS. But, then again, that will increase your expenses.
It will cost even more if you install custom devices in each vehicle and want a command center in the office.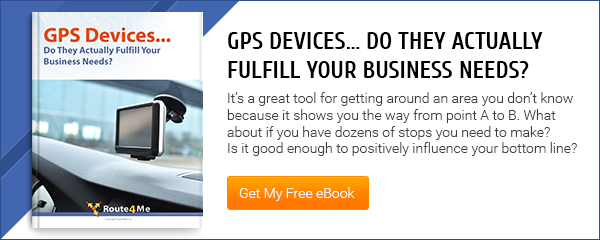 This is not a problem with a route planning app.
You just have to upload your client list and hit optimize. It will then automatically show the most optimized route.
A good route planning software knows the exact driving distance between every point.
Also, you may have several route constraints, such as:
Specific time windows you must meet,
Load capacity, and
Starting after sunrise and ending before sunset (to lower accidents)
Most GPS devices don't offer you features to consider such constraints while planning routes.
Yet, route planning software can factor in these constraints. It will then show you an optimized route to meet your targets.
You can also plan routes within 10 minutes and share them with your drivers immediately…
…change your routes at the last minute and update the drivers in real time.
The best part is that you can do all this from your smartphone.
So, which one do you plan to go for? Do you have any questions or points to add here? Please feel free to leave your comments below and thanks for reading!
Want To See For Yourself How Route4Me Can Boost Your Profits?
Whether you want to slash the time it takes you to plan routes for your drivers, increase the number of stops they can make, or keep your customers satisfied knowing that your drivers show up on time… Route4Me helps you achieve that!