Before we explain how telematics works, let's define what telematics is: the term "telematics" is a combination of the words "telecommunications" and "informatics".
Telematics has different meanings in different industries, but in the context of routing, it refers to the use of GPS devices to monitor vehicles and other assets.
One of the biggest challenges to managing field employees is that you don't really know what they're doing when they're on the road and you're in the office. They might be working hard, or they might be slacking off. You can't see them, so how do you know?
The answer is telematics GPS.
History of Telematics
Since its introduction almost two decades ago, telematics technology has changed the face of the transportation and field service industry. Telematics vehicle tracking has become an integral part of a fleet management system as it helps managers monitor and manage vehicles and drivers to reduce costs, improve safety, and increase productivity.
As per one report by Reuters, the size of the global vehicle telematics market in 2017 was valued over $41 billion and is likely to increase to $231 billion by 2025. Furthermore, according to the telematics report, North America has been dominating the global vehicle telematics market and will continue to do so with North America likely accounting for over a third of the global telematics market share.
How Does Telematics Work?
GPS (Global Positioning System) is supported by dozens of satellites that are maintained by the US military. The GPS receiver of the telematics device installed in the vehicle receives signals from these satellites to pinpoint the exact location of the vehicle. This location data is then transmitted over cellular networks to the central server where it is stored, processed, and converted into usable insights. Fleet owners can access the vehicle telematics data in real-time by logging in to a secure portal.
In addition to capturing the location data, telematics tracking devices can also transmit other data, including the vehicle's speed, engine performance, and driving behavior.
Want To See For Yourself How Route4Me Can Boost Your Profits?
Whether you want to slash the time it takes you to plan routes for your drivers, increase the number of stops they can make, or keep your customers satisfied knowing that your drivers show up on time… Route4Me helps you achieve that!
Telematics Changing the Face of Field Service Businesses
While the current adoption rate of vehicle telematics is low, they are expected to grow significantly in the next decade or so. In fact, the majority of fleet owners and managers are already aware of the proven and tangible benefits of telematics and GPS. And, although there are costs associated with implementing telematics in your cars, the cost of telematics software is decreasing and the functionalities are increasing. So, the technology is at the verge of enjoying broadening appeal. In addition, the Return on Investment (ROI) from deploying telematics in your cars will be evident almost instantly as fuel expense will reduce and efficiency will increase.
Telematics for fleet management also provides real-time insights that can positively impact your profitability and productivity by helping you make data-backed decisions. And, when placed in an electronic vehicle, the vehicle telematics devices can monitor and record data to help improve driving style, track energy consumption, and monitor battery charge.
Clearly, there are proven benefits of telematics for autonomous or electric vehicles.
Benefits Of Vehicle Telematics
There are many ways telematics can benefit field service businesses; it all depends on what you want to improve in your existing operations. Do you want to improve fuel efficiency? Do you want to encourage safer driving practices? Are you looking to optimize routes and avoid costly downtime from unplanned maintenance issues? Are you looking to safeguard your assets against theft?
So, if you are wondering if vehicle telematics is worth it, here are some of the ways a complete fleet telematics solution can help you achieve your business goals.
Encourage Safe On-Road Behavior
Aggressive driving, harsh braking, speeding, tailgating, and not wearing a seatbelt are some driving practices that can compromise the safety of your drivers and take a toll on your vehicles. Unsafe driving practices could cost you a fortune in repair bills, insurance hikes, and legal fees, especially if they hit another vehicle.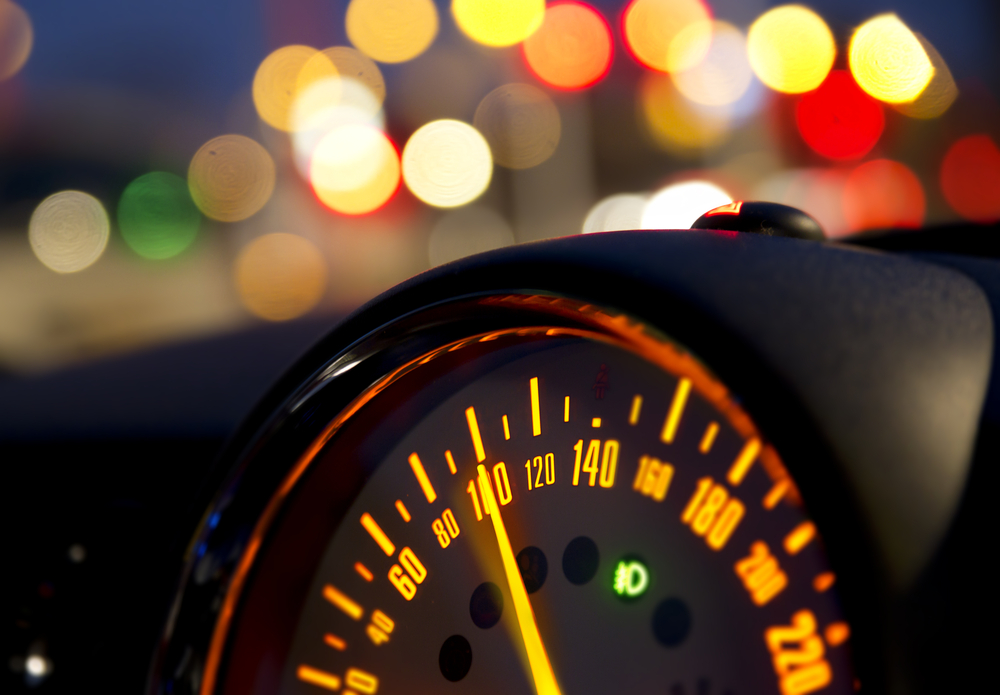 Also, you have a responsibility to do whatever you can to prevent the people who work for you from getting injured while they're on the clock.
Telematics can provide real-time data on how your drivers are operating your vehicles so you can be alerted to bad driving incidences. By identifying such problems with driver behavior, you will be able to address the root cause and take corrective actions, such as providing additional training to change your drivers' driving behavior.
Improve Fuel Efficiency
Fuel costs are the biggest expense for any field service business. A telematics GPS system has been proven effective in monitoring fuel usage and improving fuel efficiency since it can detect idle time. And, if your drivers know that you are tracking their idle time, they will be more conscious of idling their cars and turn off their engines when stopping. Also, the security that telematics provides can help you reduce and even eliminate fuel theft.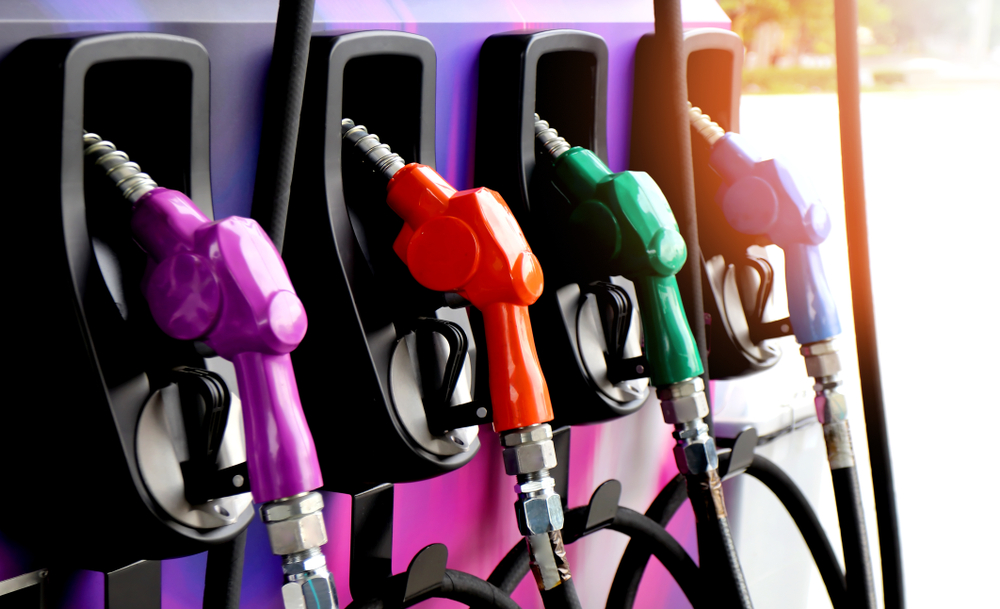 Image credit: ThePowerPlant/Shutterstock.com
Accurately Schedule Assets
Telematics is not just about asset tracking. It also helps you plan your routes and resources more accurately. For example, by monitoring the use of each vehicle and driver, you can make informed assignment decisions. Tracking vehicle and driver usage will also help you downsize or expand your fleet to match your customers' demands.
Avoid Unplanned Downtime
When a driver is on the road and his or her vehicle breaks down, the entire delivery schedule may get thrown off. Your customers will thus become upset and you may have to pay for unplanned repairs and lost productivity. By using telematics data from the on-board diagnostic (OBD) ports of your vehicles, your fleet managers can track your assets in real-time, pre-empting faults in vehicles and fixing them before they lead to downtimes.
Increase Vehicle Security
An important feature in most telematics solutions is geofencing. Geofences are virtual boundaries that you can set up around locations or specific areas, using mapping software. Every time a vehicle enters or exits a geofence, the system will send you an alert. This allows you to see which drivers are taking detours or making unauthorized stops on the company's time. So, by using telematics geofencing, your fleet can become more productive by identifying vehicles that are misused, monitoring fuel usage, and estimating productivity by tracking entry and exit times.
Reduce Costs and Improve Your Bottomline
In the United States, there are federal Hours of Service regulations that limit how much time your field employees are allowed to spend driving. You can be penalized thousands of dollars for a single violation.
With a delivery route planner and GPS vehicle tracking system, you'll be able to see exactly how long your field employees are on the road, so you can avoid those huge fines.
When drivers are driving safe, fuel usage is under control, scaling and scheduling are optimized, preventing maintenance is reducing the costs of expensive breakdowns, and your vehicles are safe from potential theft, what is the outcome? Simply put, the reduced costs will make your field service business more successful and profitable.
The benefits of a telematics fleet management system are enormous, but they only pay off when you choose the right telematics software. And, with hundreds of telematics providers to choose from, it may be challenging to find the best solution. Therefore, it is important to map your requirements and assess your surveillance needs.
Do you have any questions about vehicle telematics or fleet management software that we did not address in this article? Feel free to let us know in the comments section below.
Finally, answering the following questions correctly will confirm that you understand telematics:
What is fleet telematics?
How does telematics work?
What are the business benefits of telematics technology?
Want To See For Yourself How Route4Me Can Boost Your Profits?
Whether you want to slash the time it takes you to plan routes for your drivers, increase the number of stops they can make, or keep your customers satisfied knowing that your drivers show up on time… Route4Me helps you achieve that!