Why are Driving Directions Critical to Modern and Essential Businesses?
It's a no-brainer that drivers, whether employees, contractors, or independent couriers, should have accurate driving directions from one place to another to reach their destinations on time.
But without leading mapping vendors, you cannot guarantee accuracy unless the source of the mapping and point of interest data is reliable enough.
Who is the most reliable, consistent, and authoritative mapping company to generate driver directions?
By far, it's Google Maps and Waze. And it's not just because they invest billions annually into their technology, but it's also because their data is updated hundreds of thousands of times per hour, by the billions of customers using their products on the iTunes and Google Play marketplaces.
People also require driving directions for class 1-8 vehicles, and in our opinion, Here.com is the only company offering a comprehensive solution. Here.com also invests significantly into this sector and they are great.
But, how reliable are the driving directions from one place to the next given by each method? And, which method gives the best directions to work for professional drivers?
The analysis below will help understand the differences between all these routing methods.
Unfortunately, we couldn't find any evidence supporting our strong opinion about how great Google Maps is on Capterra.com, a website used to review software.
Using Google Maps, Bing Maps, or Apple Maps as a Route Planner
Google Maps directions is the most used navigation tool globally to get driving directions for businesses and consumers. People trust Google because of its excellent data.
It provides driving directions from one place to another and shows you real-time traffic information, distance to destination, estimated time of arrival, and turn-by-turn directions (even during the offline mode, because it downloads map data in the vicinity of your route before you go offline). The Google direction driving system is unparalleled in its quality.
It even offers you the ability to share your real-time location with others. Google Maps also shows you the nearest electric vehicle charging station if you are running an electric vehicle fleet (EV fleet).
So, it is a perfect tool for drivers who need multi-stop driving directions and routing from the office, depot, distribution center, fulfillment center to customers. It's also a great tool for single destination trips when you need to figure out the driving direction from point A to point B.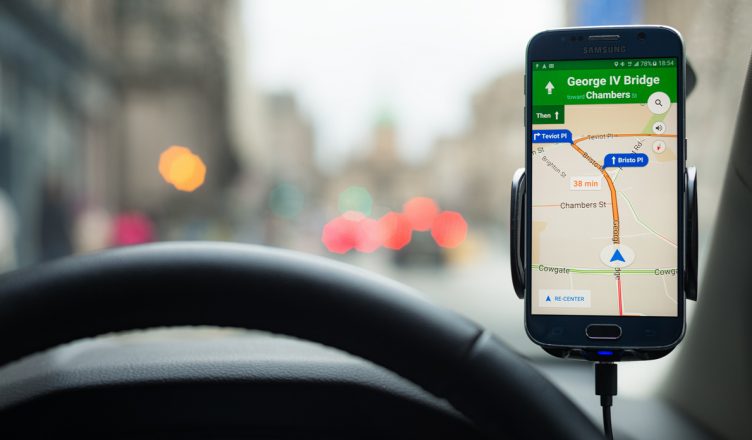 Even though Google Maps can be used for many business purposes related to building delivery or pickup routes, it is primarily used for personal use, rather than for commercial routing, because it is missing critical functionality like:
Dispatching work routes to drivers so they know the direction to drive in
GPS drive direction map of where many drivers are located right now
Having consistent driving directions synced from app-to-app, web-to-app, and dispatcher-to-driver (aka consistent driver directions in google maps)
Tracking a driver's progress on a route (for example driving directions from home to a job site)
Sharing a driver's location to end-customers
Letting customers rate a driver's service level
Although free, direction driving Google has zero meaningful customer support

So, questions like "which drive direction google should I go?" will largely remain unanswered
Why is Google Maps Not Great for Businesses that Need Routing and Dispatch?
Because if your drivers (or salespeople, etc.) need to plan multiple routes for multiple drivers, then Google Maps for route optimization simply doesn't exist.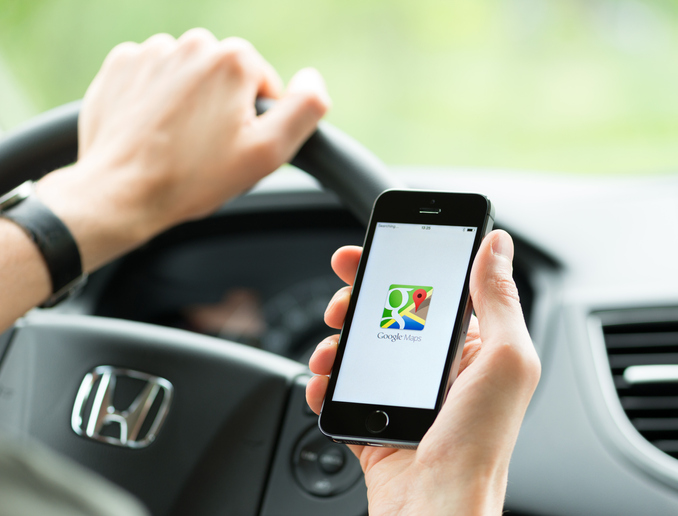 Google plans routes and driver directions for 10-20 stops, and you (or your drivers) have to manually sequence the routes in tricky ways to ensure you meet time window requirements, eliminate driver overtime, and dispatch the routes for their work directions directly into their iPhone/Android.
So while Google Maps has amazing mapping and navigation, it lacks most crucial features which you need to run a delivery, pickup, or field service business. We partner and use Google Maps technology, but we build on top of it, to created value added services for businesses with high volume and/or high complexity routing needs.
For example, Google Maps cannot re-sequence a route based on what traffic will look like the next, the day after, or in the near future in a given area when a team member is getting driving directions from home to the distribution center or a customer location.
You also can't set service time per stop, and Google Maps cannot even help you identify (or prevent) the left or U-turns that your drivers need to avoid. And when there are hundreds of stops on a route, it's hard to find the correct direction to drive in.
Most importantly, Google Maps simply guides your drivers to the customers in the same order in which you have entered the addresses, one driver at a time. This means that it will not give you the shortest and most optimal path for reaching all those addresses.
In summary, Google Maps is only ideal if you have one or two drivers who need to visit fewer than 10 addresses or destinations per day and only need driving directions to work from one point to another.
Get Directions to Work by Planning Routes with Waze
Waze is another popular mapping tool used by several to find driving directions from one place to another.
It is a community-driven app and uses data from its users to offer quicker navigation routes. It's owned by Google, and much of its routing data likely flows into Google Maps.
Users can manually enter the address destinations into the Waze app, as well as contribute data from the road directly into the Waze app. This helps you get all the details about speed traps, traffic congestion, accidents, road closures, alternative routes, and so on that could slow down your field reps or drivers.
In fact, even Google Maps will soon roll out the speed trap and accident reporting feature as part of its get directions for driving toolkit, according to 9to5Google. 
Want To See For Yourself How Route4Me Can Boost Your Profits?
Whether you want to slash the time it takes you to plan routes for your drivers, increase the number of stops they can make, or keep your customers satisfied knowing that your drivers show up on time… Route4Me helps you achieve that!
How does Waze get directions for driving?
The Waze app keeps collecting information constantly and adapts its driving and routing algorithms (e.g. Dijkstra algorithm, contraction hierarchies) quickly to suggest that routes presented have the shortest driving time. Waze supports upcoming turn notifications, and if there is traffic reported on upcoming parts of the route, it will automatically reroute you to avoid that traffic.
Just like Alexa and Siri, Waze comes with voice activation support called "Talk to Waze" where you can ask Waze for the latest update on a traffic jam on your route or for an estimated time of arrival. You can even use the feature to change destinations, which will trigger an automatic re-computation of the directions for driving (or walking, biking).
However, just like Google Maps and the driver directions Google offers, Waze is not a multi-destination, multi-driver tool for businesses who need drivers to visit multiple locations.
Although this sounds like a broken record, the reason it's not effective for businesses is because Waze doesn't (a) resequence multi-destination routes (b) distribute and assign a day's worth of orders to drivers.
That does not mean you cannot use Waze to get driving directions from one place to another; instead, you can plan routes with a route planner and then navigate that route using Waze.
Note, not every route planning software offers integration with the Waze app like Route4Me does. The Route4Me route planner app integrates with Waze for voice-guided turn-by-turn directions.
It also provides written driving directions within the app. So, you open Waze from within the Route4Me app easily. You can even set Waze as the default navigation app within Route4Me to avoid manually choosing a preferred voice navigation system every time.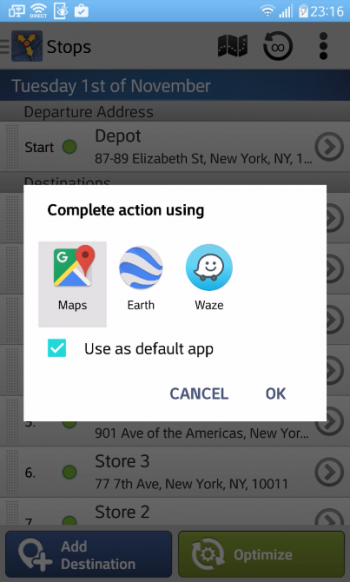 What about Apple Maps?
Who's better: Apple maps vs Google Maps?
It's an ongoing debate because both companies have likely poured billions of dollars into developing their mapping systems. Personally, we think it comes down to a matter of taste, and which device you're using for to run your mobile route planning and navigation app.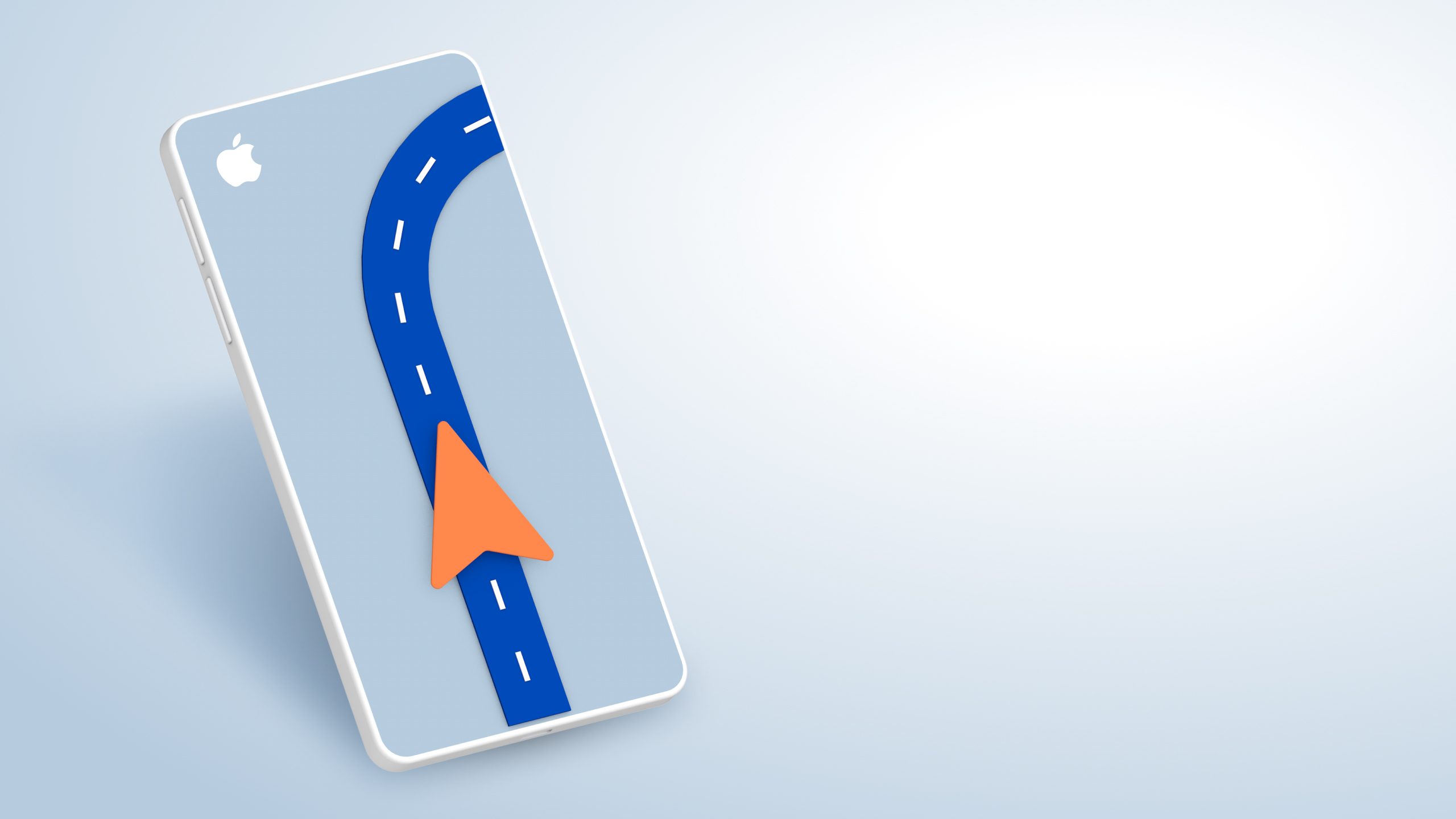 Use a real business Route Planner that supports dispatching too
If you want accurate driving directions from one place to another for multi-stop routes for multiple drivers then look no further than a route planner app.
Such route optimization software can help you plan well-optimized routes with turn-by-turn directions while factoring in all the constraints, such as weather, traffic, one-ways, avoidance zones, and sunrise/sunset, that can affect your drivers' routes.
Using the right software for the job, your drivers will reach the destinations on time without any difficulty. Moreover, most routes plan in just 30 seconds. Imagine how much time you will save, which you can then turn around and invest into growing your business.
But, don't just settle for a free route planner or a basic one like RouteXL, MyRouteOnline, MapQuest route planner, or in our opinion non-customer friendly solutions from Graphhopper or Mapbox.
You should go for an easy-to-use and powerful route planning software, that offers many powerful features for seamless field service management and route planning out of the box:
Vehicle GPS tracking –

Helps you monitor your drivers and vehicles in real-time so you can ensure they follow the routes provided and offer roadside assistance immediately whenever needed.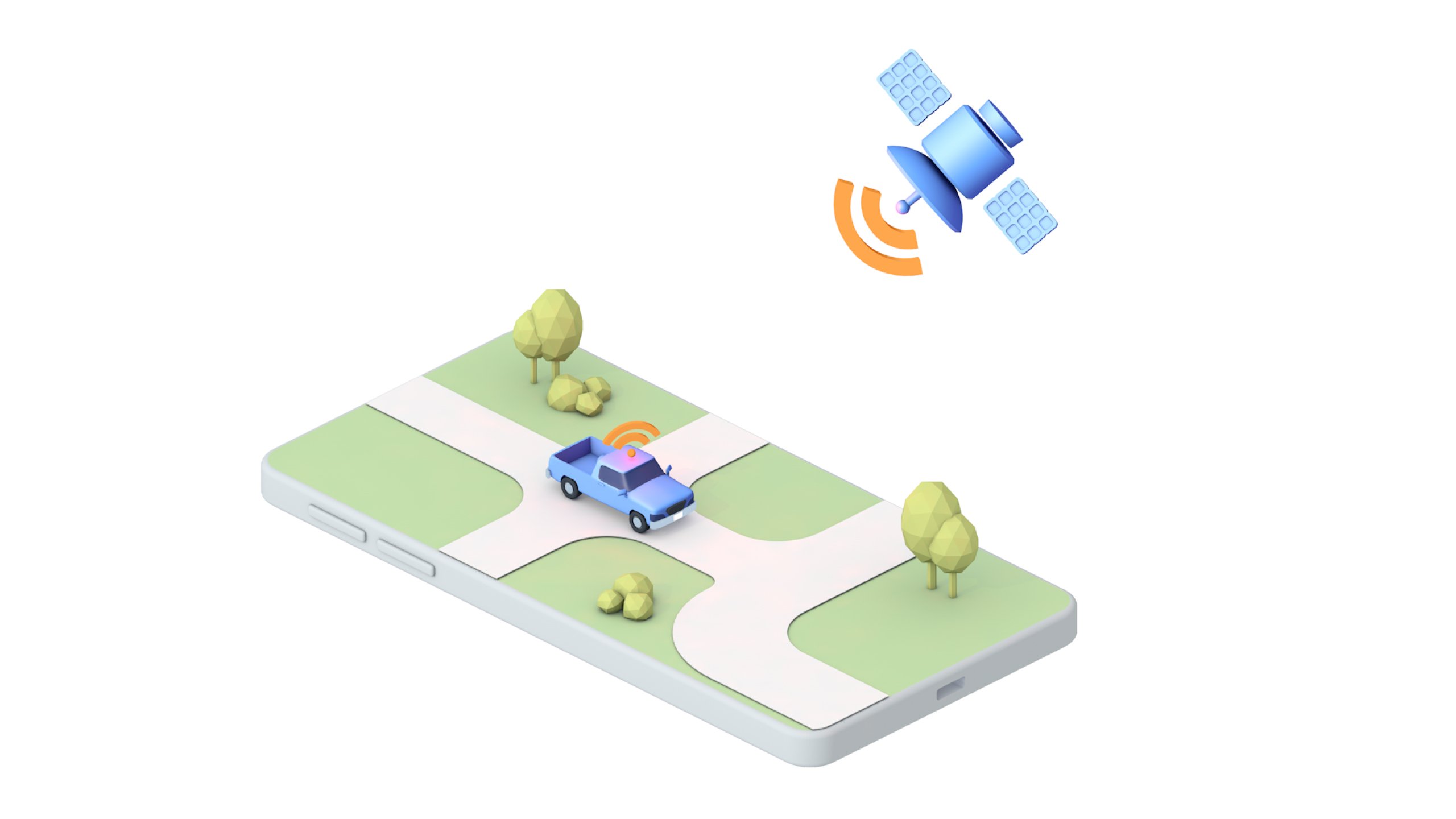 Most small businesses will never be able to compete against the power of Amazon logistics without a comparable vehicle routing and scheduling platform, that supports web routes.
Electronic signature capture & proof of delivery –

Allows your drivers to capture customer signatures on their mobile devices within the Route4Me app.
Reporting and analytics –

Provides you with data, such as fuel costs, distance traveled, total stops made, and routes completed, to help you identify the areas that need improvement.
Geofencing –

Automates the check-in and check-out process for your drivers.
Territory optimizer –

Helps you segment your team into different regions so that each field rep can make a series of stops that are relatively close together and so visit more clients in less time.
Telematics gateway –

Provides you with the ability to integrate a GPS tracker with leading telematics vendors so that you can track your existing vehicles on a map in the route planner. The route planner will also automatically send and synchronize your routes with every connected vendor in your account. Plus, the system will automatically analyze and archive all the GPS data received from your connected account.
Dynamic stop insertion –

Helps you

find the best spot for a new stop on your route so that you will be able to get as much value out of your resources as possible.

Integration with Shopify – Fully automated route planning and dispatch
There are mostly basic features offered by regular route planners. You should always check with a routing optimization software provider to understand each feature offered and how it can benefit your business.
You may want to check out this post on how to choose the best route planner.
So, how do you ensure what is the fastest route home?
How do your drivers get accurate driving directions from one location to another? 
Finally, answering asking yourself these three critical questions will help you identify the right tool for the best driving directions from one place to another:
Why is Google Maps not ideal when I have multiple drivers and multi-stop routes?

How can I use Waze with a

route planner app

?

How can

route optimization software

help me provide accurate

driving directions from one place to another and alert my customers?
Want To See For Yourself How Route4Me Can Boost Your Profits?
Whether you want to slash the time it takes you to plan routes for your drivers, increase the number of stops they can make, or keep your customers satisfied knowing that your drivers show up on time… Route4Me helps you achieve that!
So what's really the best direction for driving for a business?
Businesses who want to even remotely compete with the power of Amazon Logistics should only purchase solutions that have live phone support, live chat support, email support, and free onboarding for all customers.
Did you mean rput or routew? This article is commonly found using those keywords as well.