Who doesn't love free things? We all do, right?
But it is also true that there is no such thing as a free lunch. Things that are offered for free often come with some hidden charges.
Simply put, free is never really free.
The same applies to choosing the best free route planners with unlimited stops in 2023.
If you run a business on the road or simply deliver packages with your car, there are quite a few free route planners with multiple stops support available online, but they are mostly paid apps that offer trial versions to test out.
There are also some route planners that are really free but cannot plot a route with unlimited stops.
Some even come with advanced route management features with features that might not be suitable for all kinds of field service and delivery businesses or truck-specific routes, so instead of calling these apps free route planners with unlimited stops, which is misleading, it is best to address them as free multi-stop route planners.
Let's get on with our list of the 10 best free route planners that plan routes with multiple stops, along with all their pros and cons and advice on which is the best for all field service and delivery businesses.
Table of Contents
#1 Route4Me Route Planner and Route Optimizer
Route4Me is one of the most popular route optimization software, with happy customers across the globe.
The route planner has multi-stop capabilities and works no matter what routing problems you throw at it.
In fact, it has been downloaded over two million times, and 100+ million destinations are visited every year using it.
Route4Me is entirely cloud-based. It is the best route planning website to plan a route from the desktop.  Plus, you can use its Android and iOS route planner apps to plan a route from your mobile device.
It offers a free route planner app to help you plan the fastest and shortest route to work.
And, if you like it (we guarantee you'll love it!), you can choose any of our custom pricing packages as per your requirements, all of which support route planning with multiple stops.
Here is Route4Me's page on pricing packages for service and delivery businesses.
Planning delivery routes on Route4Me's route planning app is pretty easy – all you need to do is upload the list of addresses, set some parameters, and hit optimize. That's it!
Within a minute, you'll have optimized routes with turn-by-turn directions, which are free from bad weather, toll roads, traffic congestion, one-way roads, left turns, and more.
Learn how to plan a route with unlimited stops in 30 seconds with Route4Me.
Now let's look at the pros and cons of the Route4Me route planner.
The Pros
Route4Me comes with a built-in GPS tracking feature that helps you monitor vehicles and drivers in real-time. So, if anything goes wrong, you can immediately take corrective actions. For example, you can track aggressive driving, drivers slacking off, and vehicle breakdowns.
It comes with in-app voice-guided navigation, so your drivers never have to look down at a map on a phone (especially in low-light or high-traffic conditions). They also don't need to use an app for route planning and a totally separate app for navigation.
It comes with an eSignature feature that helps customers sign for deliveries directly on your drivers' smartphones. So, you'll have an electronic proof of delivery and never lose a confirmation again.
#2 Google Maps Free Route Planner with GPS for Multiple Stops
The most popular free route planner app on this list is Google Maps. People across the globe use the Google Maps route planner for multiple stops. Planning multi-stop driving directions with Google Maps works until you reach about ten destinations.
While it is great for personal use, it is not the best route planner for commercial purposes, especially for medium- and large-scale field service and delivery businesses.
Why? Below is a list of the pros and cons of Google Maps route planner so you can decide for yourself.
The Pros
Google Maps provides turn-by-turn directions and free map routes.
It offers voice directions and can receive voice instructions, making hands-free driving a piece of cake.
The estimated arrival time given by Google Maps is often extremely accurate because of the real-time traffic data collected from users from all over the world.
It runs on Google Cloud, which is secure, reliable, and carbon-neutral.
It is extremely user-friendly.
Google Maps offers a street view, which is handy for pinpointing a location.
Google Maps can be used offline too. It is useful for places where internet coverage is bad or non-existent.
The Cons
The free version only allows you to plot 10 stops.
The paid version can be very expensive because the amount you need to pay depends on your usage volume.
It doesn't offer route optimization, meaning it will only show you the fastest route among the multiple stops, and if you haven't entered the stops in the optimal order, the Google Maps route planner for deliveries will not do it for you.
It is a stand-alone app; so, for other important features like GPS tracking of your drivers, you have to invest in other apps.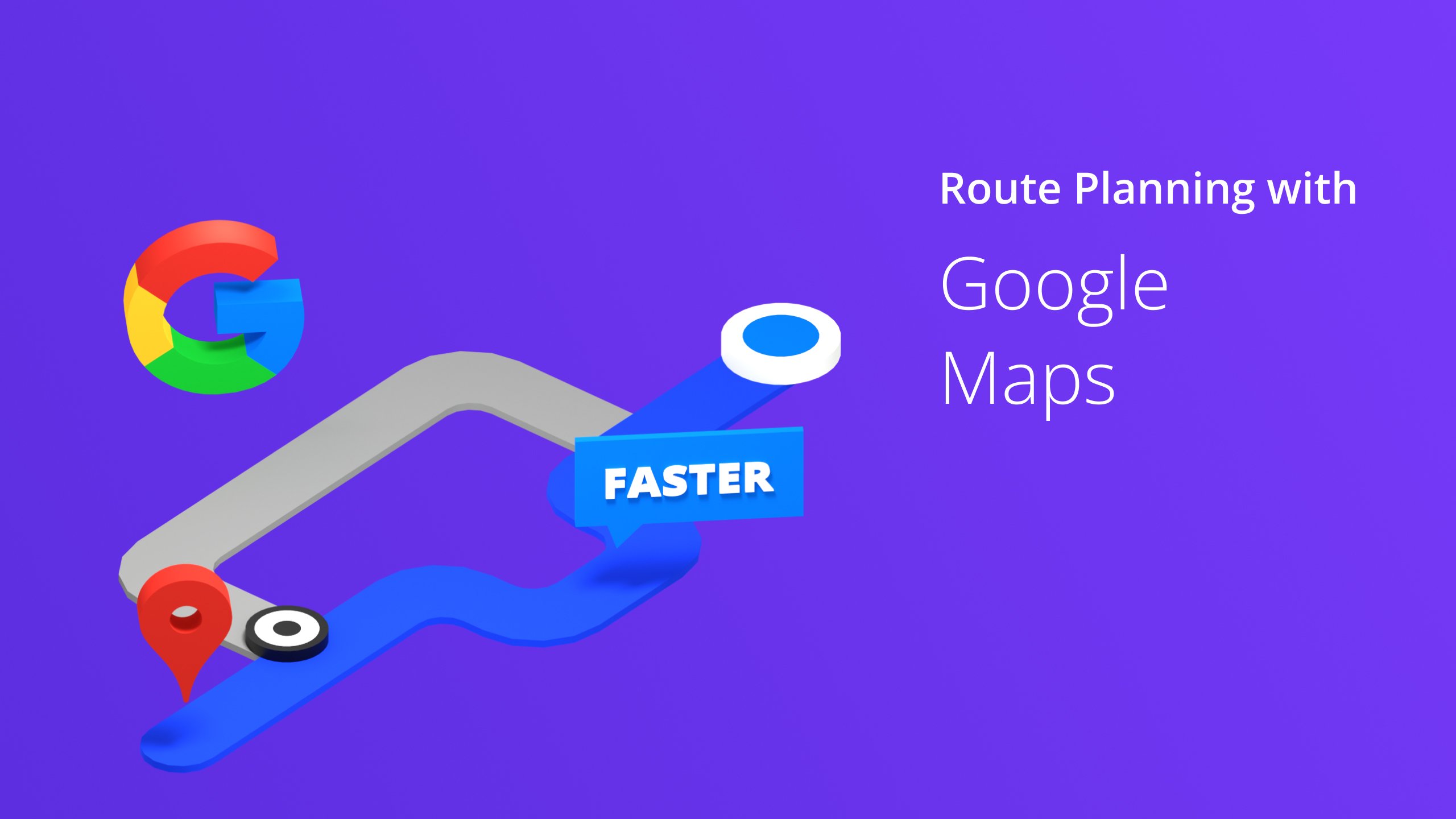 #3 Waze Driving Route Planner
Google Maps bought Waze in 2013, but this app still offers some features that make it better than Google Maps.
It is also a hugely popular free multiple-stop route planner app that is used by millions from all around the world.
The Pros
Waze collects updates about traffic conditions from other Waze users (called Wazers); thus, the data is very accurate.
As a Wazer, you can easily update the app about road closures, accidents, and hazards. This makes driving more convenient for Wazers.
It has voice directions and can receive voice instructions.
The directions are clear, with the voice directions reading out the road names or exit numbers to ensure minimal mistakes.
The Cons
It only allows the plotting of two stops at a time. However, you can connect it with any other multi-stop route planner app to add more stops.
Like Google Maps, Waze doesn't offer route optimization and is not designed for multiple stops driving directions.
It is a stand-alone app, too, with no other features crucial for field service and delivery businesses included.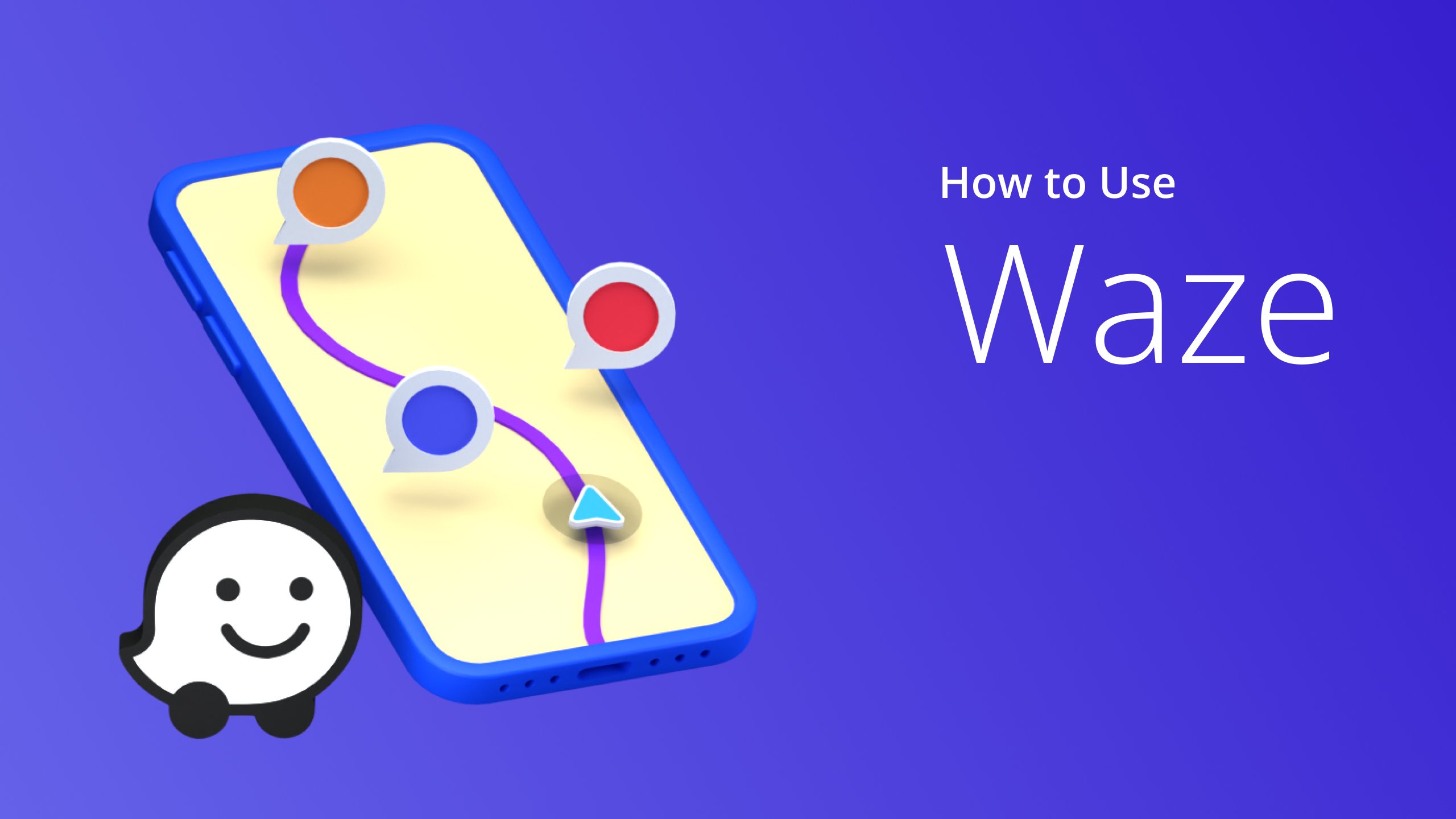 #4 MapQuest Multiple Stop Route Planner
The MapQuest route planner has been around for more than two decades and still remains popular among many who are nostalgic. As far as we know, there is no such thing as a comprehensive business-grade Mapquest route optimizer.
In fact, MapQuest route planner was the first commercialized route planning tool that revolutionized the concept of a map, but now in our opinion, it is mostly an advertisement landing page running open-source routing software (OpenStreetMaps) powered by a third-party company (MapBox).
Unfortunately, we believe the MapQuest route planner went from an early industry leader and innovator to an advertising arbitrager. Plus, it's very tough to plan multiple stop driving directions with it as well.
The Pros
It offers a street view like Google Maps.
You can plot stops like grocery stores, coffee shops, and so on, making it great for personal use.
It shows the total estimated fuel cost for a trip, which makes it very useful for field service and delivery businesses.
You can plot up to 20 stops per trip with the free version.
The Cons
It doesn't offer route optimization, but neither do the other route planners like Google, Apple, Waze, or MapBox
MapQuest route planner is not very user-friendly, and there are at least four ads on the web version, including streaming ad videos, which oftentimes make their web route planning tool unusable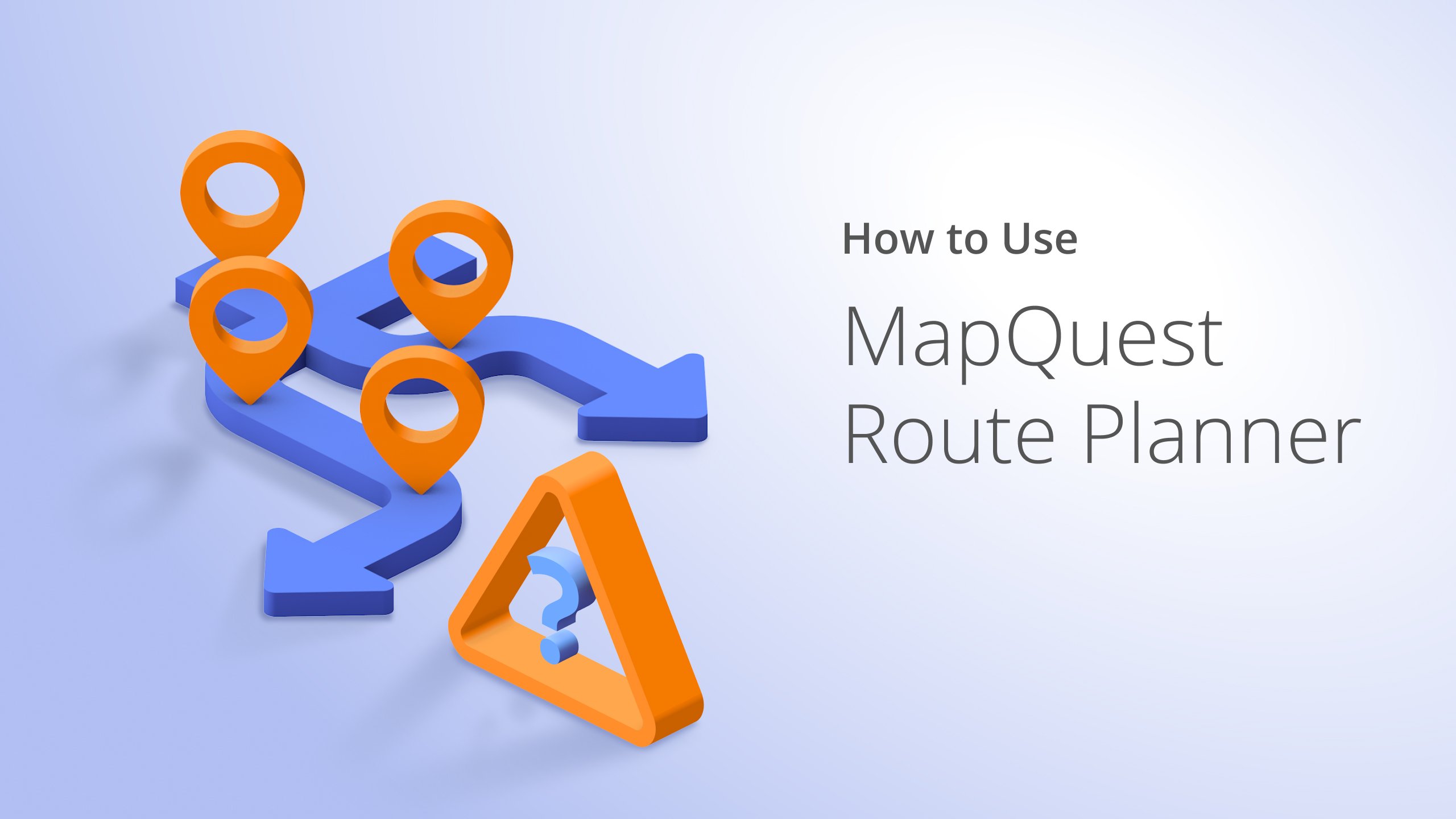 #5 Apple Maps Free Route Planner
Apple Maps is another popular online free route planner app and has come a long way since its inception. It has improved its navigation, and the design of the map is second to none.
The Pros
Apple Maps offers a 3D street view, which is aesthetically appealing and helpful in finding a location.
You can sync the Map on different Apple devices and platforms.
The customer service of Apple is unparalleled.
It provides voice navigation for multiple stops (aka multiple waypoints on a route).
The Cons
The biggest issue with Apple Maps is that it runs only on Apple devices, such as iOS, macOS, and iPad. (But does it matter at this point, they are the best in the market and have a dominant competitive position as a result)
It only allows you to plot two stops per route. This is not a great route planner or journey planner.
It, too, doesn't offer route optimization and does not come with any other useful features.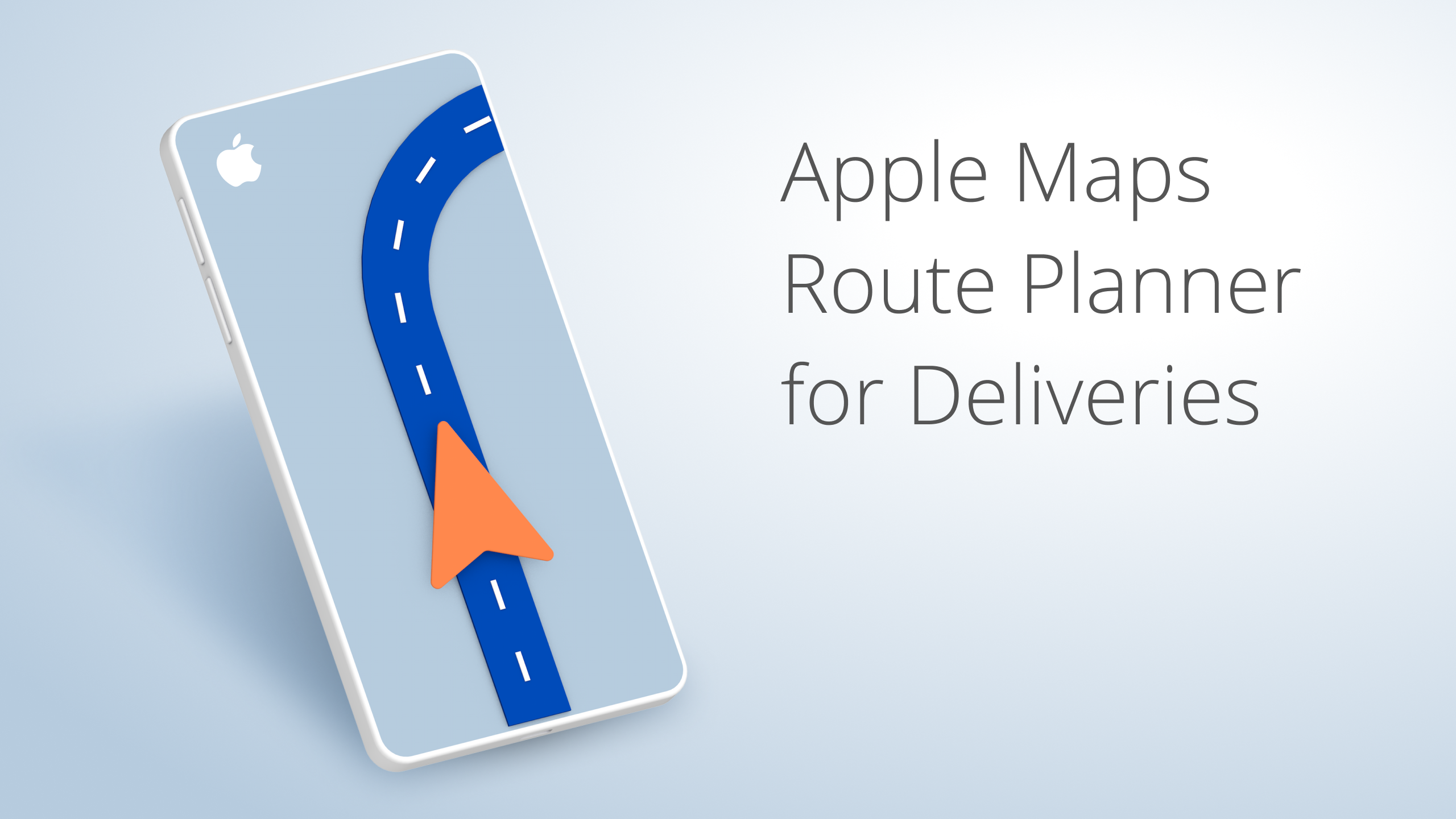 #6 RouteXL Route Planner
RouteXL is a web-based route planner that is commonly encountered in Google Search results when searching for a free route planner.
Their target audience is independent couriers or "micro" businesses – that commonly have a single driver (owner/operator) or, at most, a handful of delivery drivers.
The Pros
It allows you to plot up to 20 stops with the free version (this obviously does not help delivery businesses who have to plan routes with over 1,000 multiple stops per day).
RouteXL offers "vanilla" route optimization. Therefore it is a better choice than Google Maps or Apple Maps, which offer no optimization at all.
It allows you to import your plotted route on a spreadsheet, albeit in a very rigidly defined file format.
The Cons
Users find the tool confusing and difficult to use.
It is a website-based tool only.
No support packages that a real business can purchase
#7 Plotaroute Journey Planner
This tool was created for recreational purposes, but if you or your drivers use it for your small field service or delivery service business, you can use this app for under two workers.
The Pros
It offers alternative routes for two-wheelers against the high traffic-congested roads.
The standard membership doesn't require you to make any payments, so it actually is a free route planner – that's right, a hobby-grade route planner that's free!
You can keep track of your mileage.
The Cons
It offers to plot short distances only because it mainly aims at recreational users.
It doesn't offer any feature that can be used by field service or delivery businesses, whether small, medium, or big.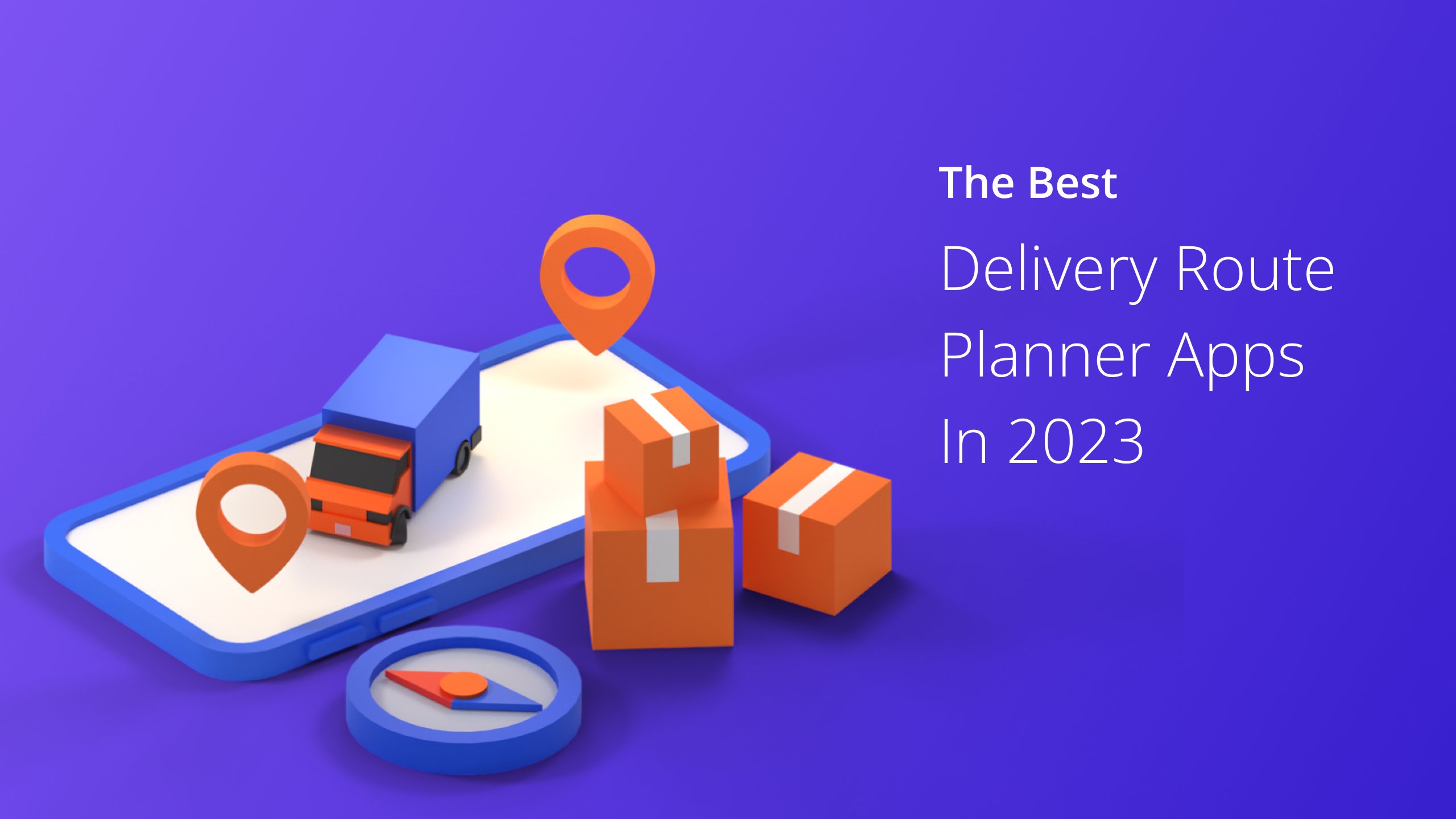 #8 MyRouteOnline
This web-based route planning app is not a free route planner, but it's included on this list because it sometimes shows up on Google Search results when people search for business route optimization software.
The Pros
It allows you to plot up to 350 stops at a time.
You can save routes for future use.
You can also assign territories to manage your field service or delivery business better.
The Cons
Some users complain that the tool is difficult to navigate.
#9 SmartTruckRoute Truck GPS Navigation
SmartTruckRoute targets truck drivers and class 1-8 commercial vehicle operators, as the name suggests. It can be used by small owner-operators for basic single-vehicle routing.
The Pros
It attempts to offer truck-specific information, such as the height/weight allowance for a particular road and information about route elevation. Assuming the information is accurate, it can be really helpful when your trucks travel long distances.
It has elements of a freemium business model.
The Cons
SmartTruckRoute is a truck-specific (commercial vehicle app) free route planning tool. Hence, it might not be as helpful with other vehicles in your fleet.
We believe its user interface is 5-10 years obsolete, has a number of product defects (UX, etc.), and we have not been able to independently verify if the truck directions are fully compliant in the USA and abroad.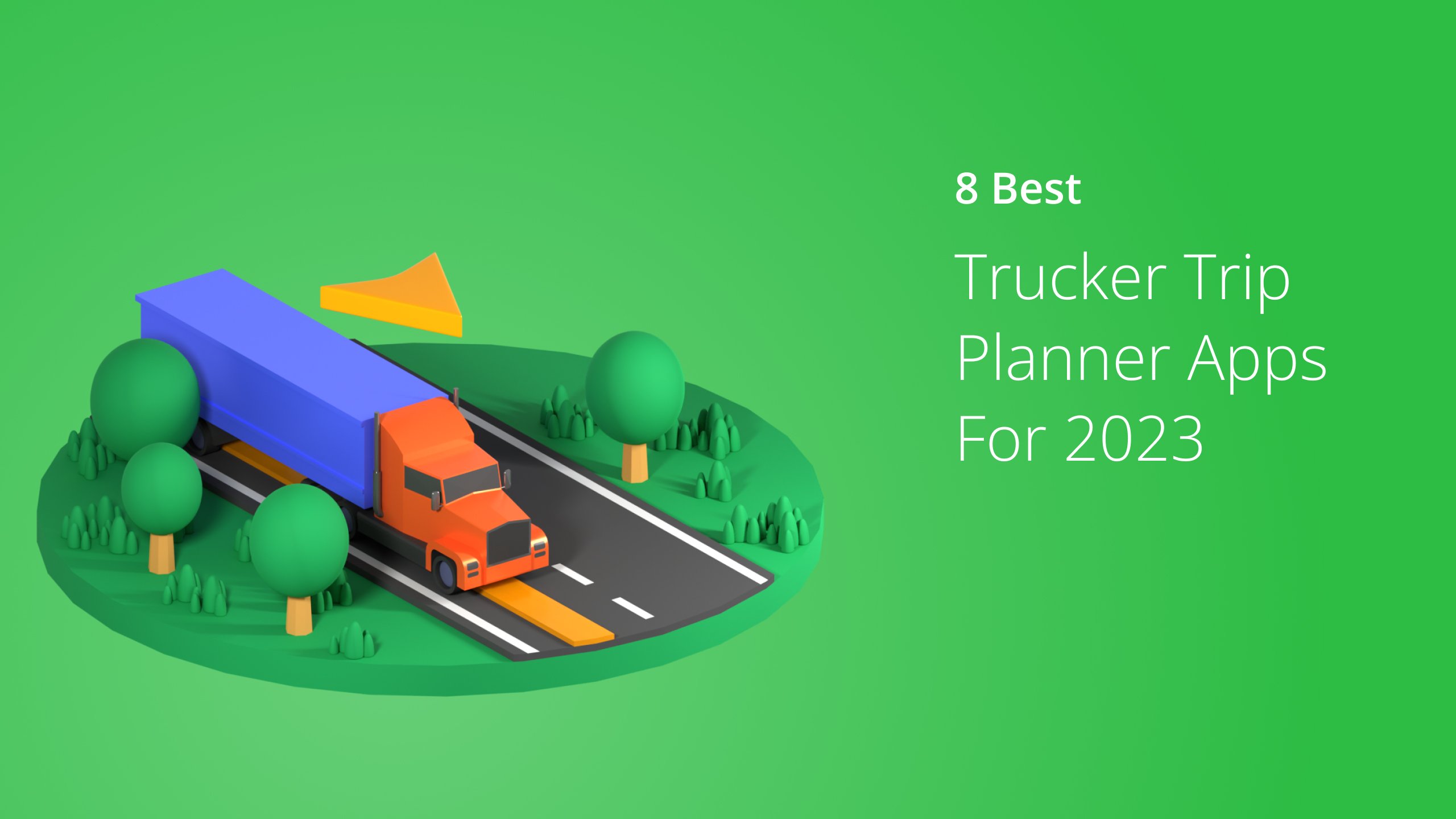 #10 Speedy Route Free Route Planner
This is another efficient route planner that can be used around the world. Below we list the pros of using this route planning software as well as the cons.
The Pros
It offers route optimization.
The design is very simple, which can prove to be easier to use for most.
The Cons
The free route planner version allows you to plot up to 10 stops. The paid version, however, lets you plot unlimited stops.
It's less aesthetically pleasing than other free route planning software on this list.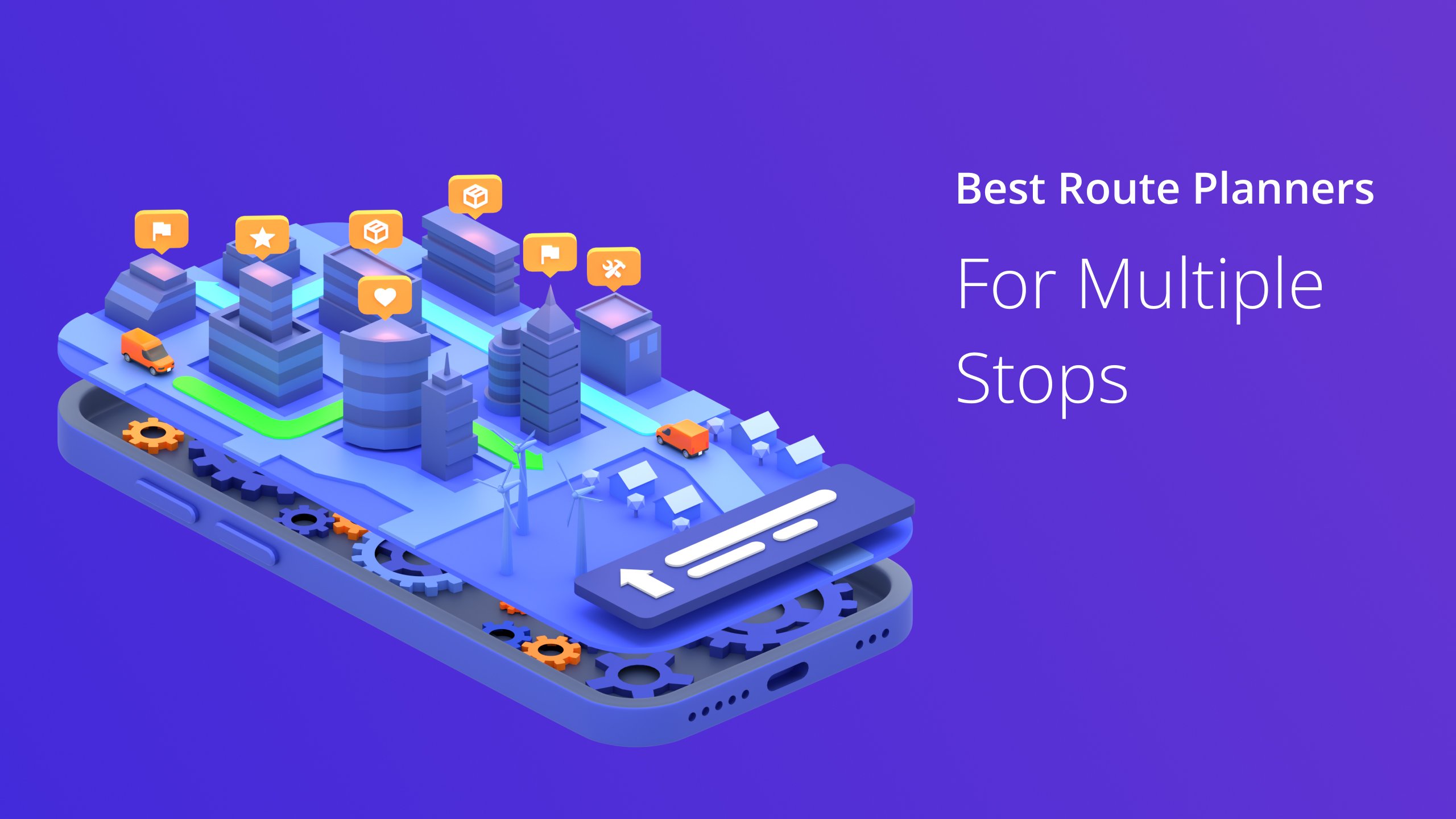 Paid Vs. Free Route Planner
Now that you have gone through the list of the 10 most popular route planner apps that allow plotting multiple routes, we discuss whether you should go for a free or paid app.
You'll notice that the free versions of the tools listed above all offer limited features. While a start-up or small field service or delivery business might find these apps useful for cost-cutting purposes, they're not great for their medium- or large-scale counterparts.
The reasons for this are:
Free apps do not come with integrated features that are vital for field service and delivery businesses
Free apps don't come with any sort of business-grade support or service levels
Route mapping free apps (or almost free apps like RouteXL or MyRouteOnline) are ineffective for businesses with recurring routes.
If you choose to use the free route planning software, you'll have to invest in tools that offer other features.
It can be very tricky to manage so many different tools, and those tools may or may not even be compatible with each other.
Most of the free apps don't offer route optimization. Manually planning an optimal route might work for small businesses that only make 10 stops daily, but it is almost impossible when the stops amount to 150 to 200, which is normal for medium and large businesses.
The free route planners allow you to plot up to 10 or 20 stops at a time using their free version, but even with the paid version, some of the apps don't allow unlimited route plotting.
Compare this to a paid route planner app for delivery drivers, which:
Comes integrated with features that are important for field service and delivery businesses.
Some of these features include GPS tracking, which allows you to keep a tab on your drivers on the various road trips, and analytics, which you data like fuel usage and distance traveled. Such data will help you make better decisions for your business.
Paid route planners may allow you to plot unlimited stops and optimize the routes for you.
You may also need assistance with any issues, so paid route planners often offer great customer support service, just a call away. You are, after all, a paying customer.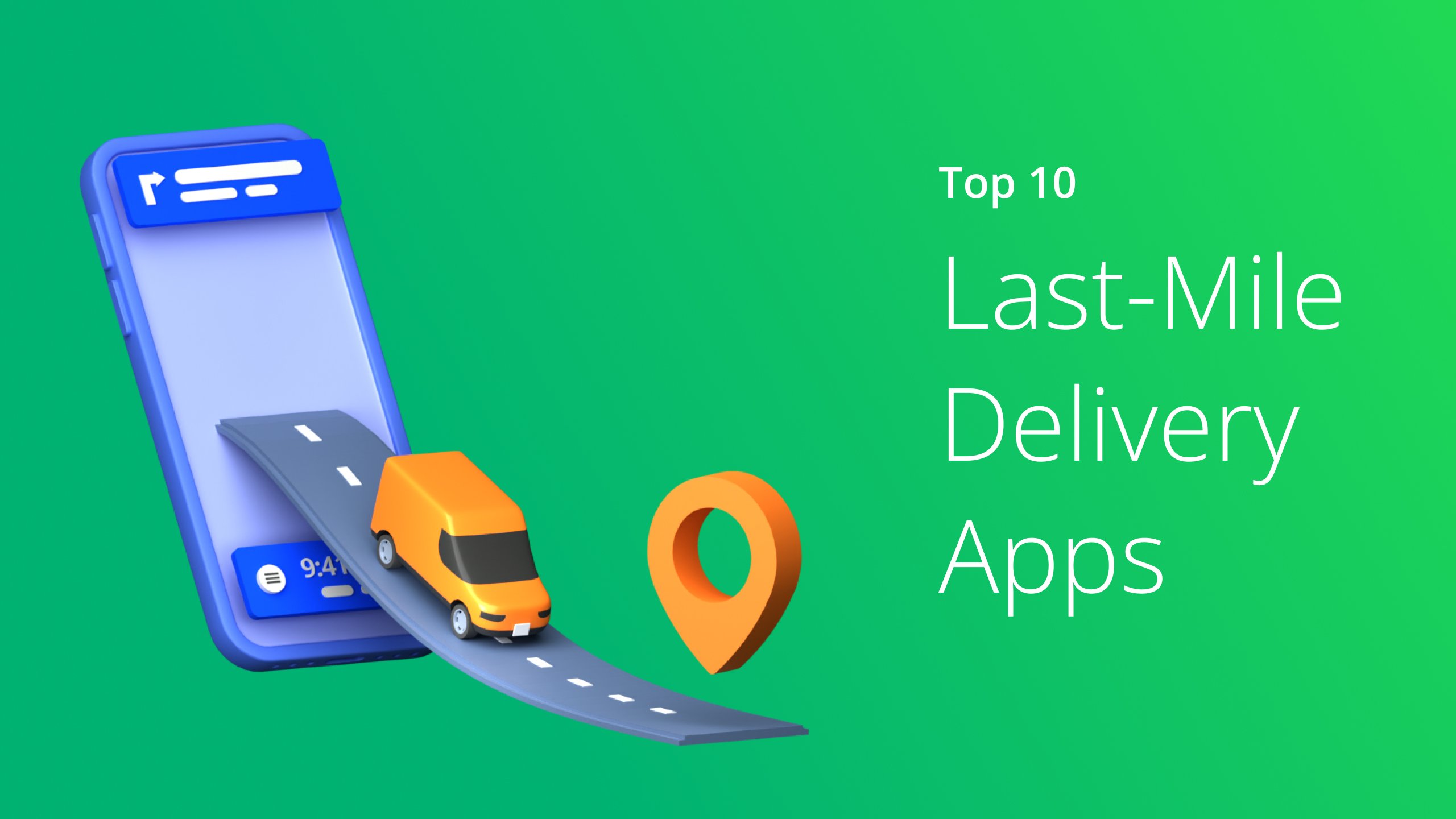 Frequently Asked Questions (FAQs) about Free Route Planners
Does Google Maps plan routes for unlimited stops?
No. Google Maps only allows you to route 10 stops for free.
Does Google Maps offer route optimization?
No. Google Maps provides routes for the stop order entered by the user.
What is the best free app for route planning?
Route4Me is a time-tested route planner that has prevented billions of useless miles from being driven. Route4Me will take all of your addresses and put them in the most optimal sequence.
Final Words for Choosing the Best Free Route Planner with Unlimited Stops
You need to choose the right route planning software to optimize routes. So, we have laid out the pros and cons of the top 10 free route planner apps and how they fare against a paid route planning app. The ultimate decision is yours, but we advise investing in a quality multi-stop route planner app. Even if you have to pay for it, it'll be more profitable in the long run.
So do you have any questions about free route planner apps? Happy? If so, please feel free to leave your comments below.