If you enjoy traveling and interacting with people, a career as an independent courier might just be your dream job.
As an independent contractor, you will be in charge of transporting packages and documents from one place to another and ensuring your customers get them safely and securely. This article will tell you everything you need to know on how to become an independent courier. 
Table of Contents
6 Steps To Become An Independent Courier 
1. Possess the Necessary Characteristics
An independent courier is in charge of the transportation of packages, documents, and other belongings. In this day and age, as people get more and more inclined to have their goods delivered right to their doorstep, courier employment has been at an all-time high and is projected to grow even higher. 
An independent contractor is different from a delivery driver; delivery drivers are employees of a company and are salaried. They also never have to worry about finding customers or the expense of their vehicle.
By contrast, an independent contractor uses and funds their own vehicle, contracts with companies and businesses, and is paid either per delivery or mile.
Excellent Navigation Skills
A career as an independent contractor will require you to travel from one location to another. The driver needs to be skilled to navigate unfamiliar areas for courier work. 
Safe Driving Record
A safe driving record is probably the first thing potential clients look at when doing a background check for an independent contractor.
As an independent contractor, you will encounter everything — from hazardous materials to fragile goods — and having a clean driving record is the best representation that the driver will do a stellar job. 
Time Management Skills
Time is crucial for independent couriers, especially when you have to make multiple deliveries to different clients in a single day. Since you are responsible for your vehicle's expenses, you want to ensure that the routes you take are optimized for time and fuel while you are out making deliveries. 
Getting a multi-stop route planner like Route4Me that can be easily optimized for your day-to-day activities is crucial as this will save couriers money down the road. The flexibility within the system allows you to decide when to change your routes with just one click. 
Customer Service Skills
As an independent courier, dealing with people is part of the job. You are required to exercise patience and professionalism at all times.
When there is a sign of delayed service (due to inclement weather conditions or traffic), independent contractors must communicate with customers, apologize for the inconvenience, and report their progress when able. 
Want To See For Yourself How Route4Me Can Boost Your Profits?
Whether you want to slash the time it takes you to plan routes for your drivers, increase the number of stops they can make, or keep your customers satisfied knowing that your drivers show up on time… Route4Me helps you achieve that!
2. Find A Delivery Vehicle 
An independent contractor has to have a reliable vehicle that is spacious enough to hold large packages for transport (cargo vans and pickup trucks are the best vehicles for the job).
Ensure that the vehicles you choose are clean and well-maintained to provide the best representation and service to customers. 
3. Secure Necessary Documents And Insurance To Legally Operate 
You don't want to be caught on the wrong side of the road! Make sure to obtain the necessary documents to legally operate your courier services, such as a valid driver's license and license plate.
You also want to keep your back well-protected in case of emergency, so make sure you apply for vehicle maintenance and insurance coverage (for commercial use) and general liability insurance. 
4. Practice Your Driving Skills
Most of your work is done driving a vehicle as an independent contractor. Brush up on your driving skills, especially when transporting fragile or heavy materials.
At times, you will also find yourself traveling through streets with different traffic laws, so you want to make sure you're familiar with different regulations. 
Here is a quick guide to DOT regulations and how to comply with them.
5. Purchase Necessary Equipment & Materials 
Aside from your vehicle, an independent contractor will also require a slew of other materials: 
Cell Phone & Computer
Having a smartphone with a data plan is crucial for an independent contractor as it will allow you to get in touch with customers and let them know when they can expect you. 
On the other hand, a computer is a must for logging all your deliveries and payments as an independent contractor. You can keep the data in a spreadsheet to note the progress of your business.
You can also use the computer to organize client invoices and even the distances you traveled within a period. 
GPS Unit
A GPS unit like Waze is highly important for an independent contractor as this will serve as your guide as you navigate unfamiliar areas. 
Route Planner
Having a route optimizer is imperative for independent contractors who expect to make multiple deliveries in one day — this will be a great investment for your business. This nifty tool will allow couriers to plan and optimize their routes, so they stay on top of your schedule.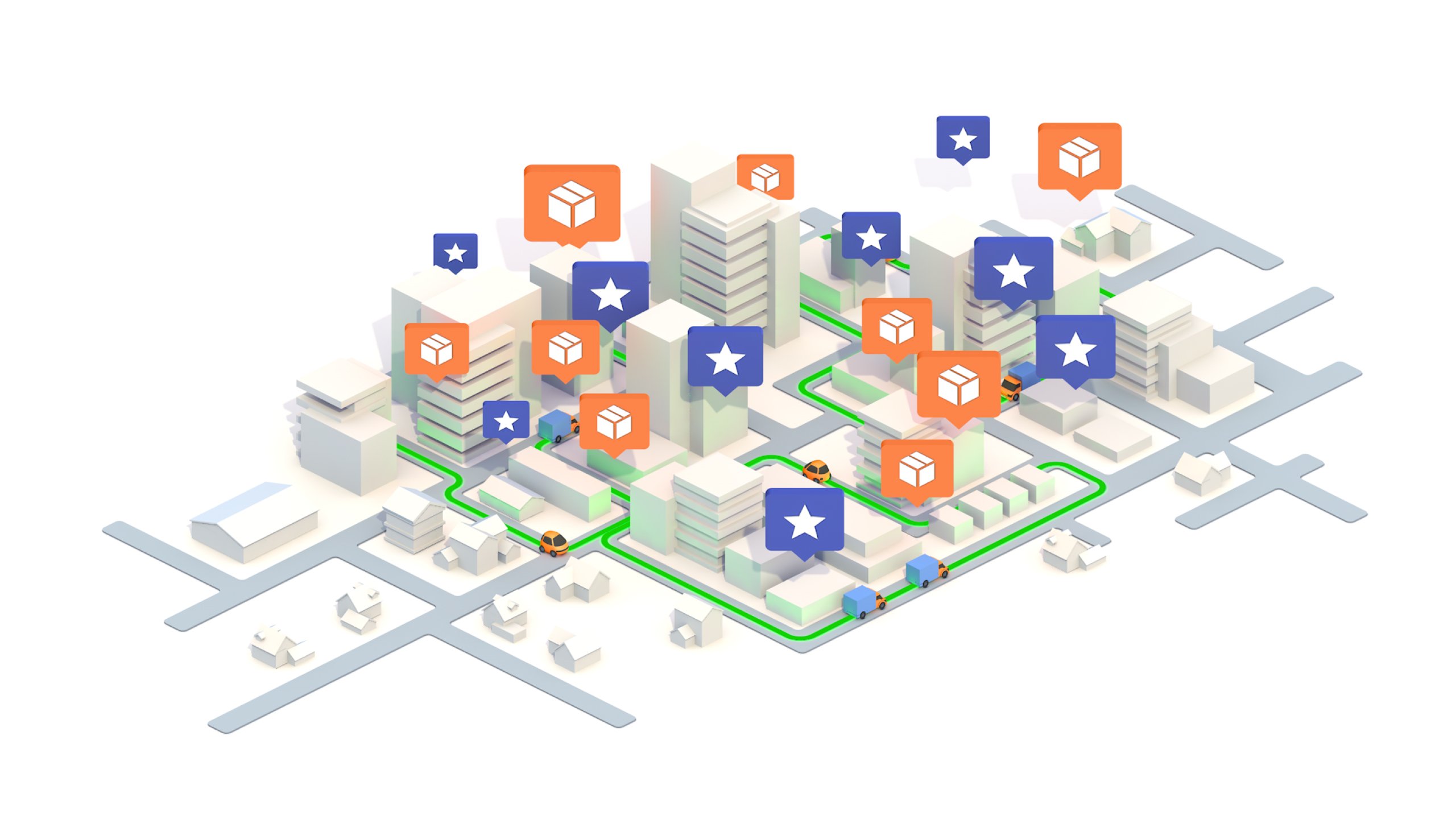 Route4Me is the best route planner to optimize your delivery points to avoid wasting crucial time on the road. 
Moving Equipment
Larger deliveries will require you to invest in moving equipment, such as dollies, rope, and tape. You will need something to hold the parcels steady inside your vehicle to transport them to your customers in one piece.
Packing tape is a great tool to keep in your arsenal for fragile products, and a dolly will allow you to safely transport heavy items from your vehicle's trunk to the customer's doorstep. [1]
6. Effectively Market Your Skills
And lastly, without marketing your skills, you won't be able to land jobs. Connect with the people in your network and let them know that you're offering courier driver services and refer you to companies that might need them. Position your professional brand on social media by promoting your safe driving record and rates. 
The demand for courier service in this day and age makes this job worth considering. If you like being on the road and interacting with other people, not to mention being your own boss, you might want to look into a career as an independent contractor or start your own company! 
Make sure that you have the proper multi-stop route planning application to help you get started on your courier service journey. Check out our 7-day free trial at Route4Me. 
Reference: 
FAQs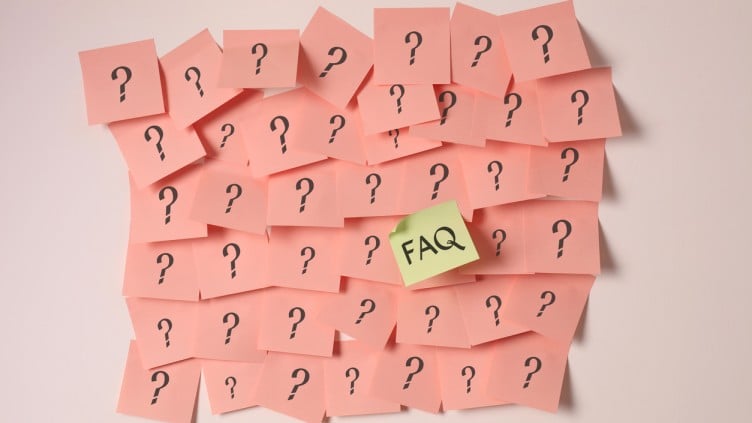 How much do independent couriers make?
According to ZipRecruiter, the average salary for independent couriers is around $47,048 a year (or $22 per hour). Of course, this is still subject to change depending on how much work the drivers actually do. For example, drivers who do an average of five deliveries per week will make more than someone who does only two.
How many parcels can independent couriers deliver in a day?
Full-time independent couriers deliver and collect anywhere from 30 to 120 parcels each day! You can expect to get paid for each parcel you successfully transport.
Want To See For Yourself How Route4Me Can Boost Your Profits?
Whether you want to slash the time it takes you to plan routes for your drivers, increase the number of stops they can make, or keep your customers satisfied knowing that your drivers show up on time… Route4Me helps you achieve that!