Courier software is highly essential to parcel and delivery businesses. With a proper system, you can easily manage every aspect of your operations: tracking, inventory management, or invoicing.
Courier software is akin to the backbone of a parcel and delivery business.
We listed the top ten courier software for small businesses to help you make an informed decision.
Table of Contents
Top 10 Courier Softwares For Small Businesses
1. Route4Me
Hands down, Route4Me route planner is the best courier software for small businesses. Once you set it up, it virtually runs on auto-pilot, so you can focus on growing your business.
All you have to do is to upload or manually input your list into the software and indicate the number of drivers.
You'll have well-planned and optimized multi-stop routes that will save you time and money.
So whether you have one or 1,000 drivers, you don't need to go through the laborious task of planning their routes one by one.
Route4Me also gives you visibility on your drivers' current whereabouts, so you know the tasks that have been done, what is currently being done, what has yet to be done, and what is delayed.
Route4Me also collects your business data and metrics, such as mileage, route manifests, and other detailed driving costs, so you can make sound decisions on how to run your business more efficiently.
You can start a 7-day free trial with Route4Me by clicking the buttons below!
2. Detrack
Pros:
User-friendly software
Customers can track their own deliveries
Cons:
Detrack is another excellent courier software for small businesses. It provides a user-friendly interface that lets you keep track of your couriers even though you're not on the road.
Customers can also view and track their deliveries using Detrack, minimizing the need for manual updates, which can consume plenty of your time.
This gives your customers peace of mind, and a happy customer is a returning customer. An Electronic Proof of Delivery is also integrated within Detrack to provide you with the best protection.
3. Deliforce
Pros:
Streamlines entire business operations
Optimizes logistics
Advanced dispatching
Real-time tracking and alerts
Cons:
Reporting feature can be enhanced
Can't customize colors in dashboard
Deliforce is an effective courier service, especially for last-mile deliveries.
Enterprises and operations can be better supported to achieve optimized logistics delivery to boost their productivity and growth.
You can automate your optimization, dispatch, and delivery, so you can have more time to source other clients to grow your business.
Deliforce also allows you to monitor delivery reports and view data analytics.
4. Track-POD
Pros:
Advanced map-based route planning
Provides Proof of Delivery with every order
Provides data for courier tracking and analytics
Custom safety checklist
Cons:
Routes cannot be edited once started
As the name suggests, the Track-POD shipping software provides a detailed Proof of Delivery (POD) with every order.
Having this in place can help with minimizing tedious paperwork and avoiding fake delivery attempts and delayed deliveries.
This software can also track the current location of your couriers and provide dynamic ETAs to your customers through a simple web dashboard or mobile application.
However, it must be said that once a route has started, you can no longer make changes to it.
5. Shippo
Pros:
Great for small businesses using popular e-commerce platforms
User-friendly
Can print shipping labels directly
Cons:
No route optimization
No driver scheduling
The best part about Shippo is that it can be integrated with many popular e-commerce platforms like Etsy, Shopify, and GoDaddy.
Its interface is user-friendly and intuitive, so you won't have problems understanding what to do.
However, Shippo doesn't offer route optimization, nor will you be able to provide delivery schedules to your drivers.
You can partner with one of their accredited couriers (such as USPS, FedEx, or Couriers Please) instead, with discounted rates of up to 90 percent off. You can then schedule your
chosen courier to pick up your packages at your selected time.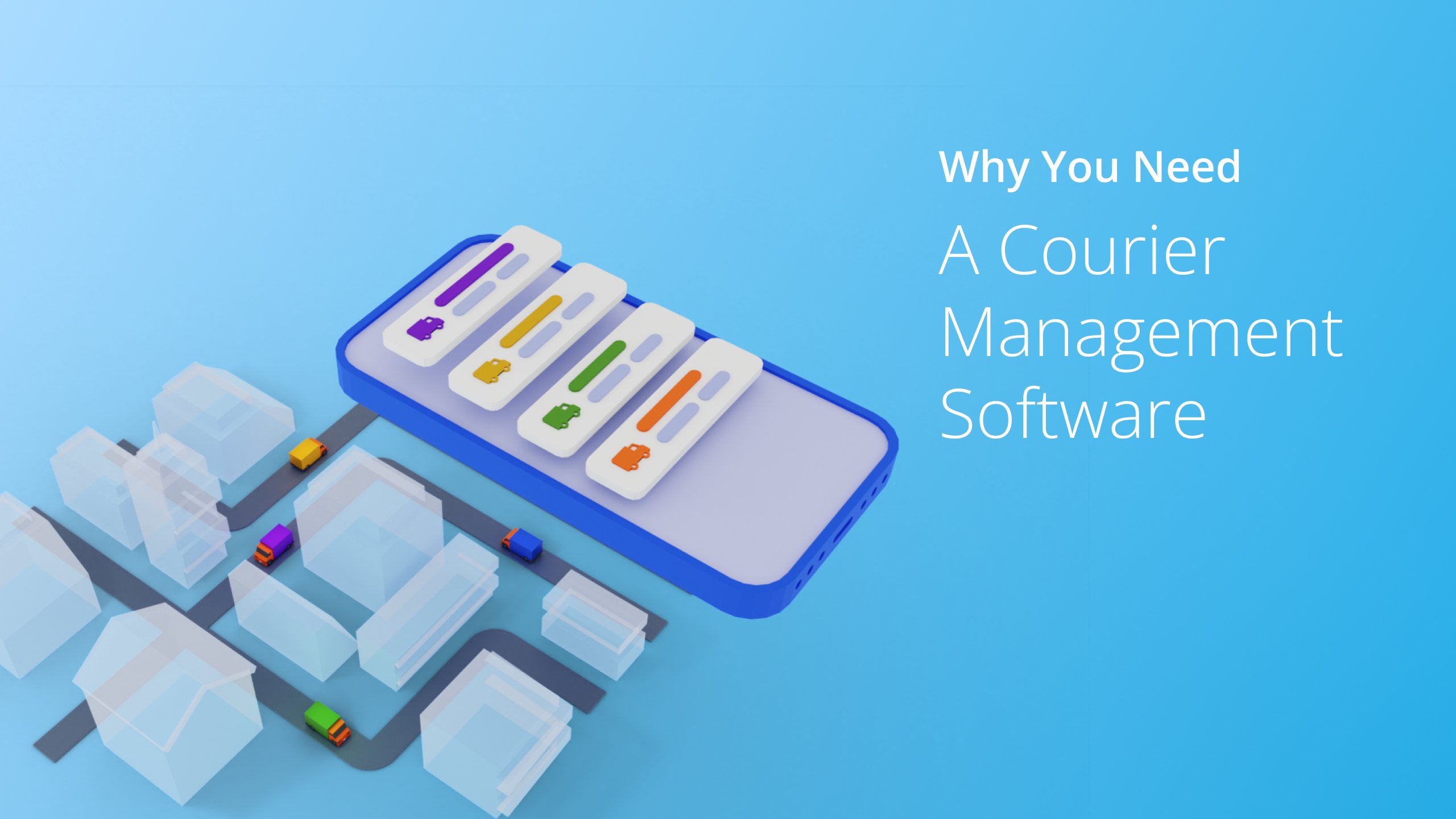 6. PingDelivery
Pros:
Great value for the price
Excellent customer service
Connects your business to their growing network
Cons:
PingDelivery is a highly efficient courier software focusing on inventory and warehouse management.
This logistic platform will also allow you to automate your delivery processes and give you key data analytics to determine which area of your business needs improvement.
The software is also customizable to fit your needs. You simply have to get in touch with their highly responsive technical support, so they can add the functions that best fit
your business.
This is also the best option if you want someone else to deliver for you. PingDelivery has partners worldwide, including Asia, Africa, and Latin America.
7. ShipStation
Pros:
User-friendly
Excellent mobile app
Link as many sales channels as you want
Cons:
Not the best for large businesses
Unresponsive customer support
ShipStation is a pretty popular web-based shipping solution for small businesses. It can streamline your order fulfillment process and be integrated into various shopping cart platforms like eBay, Shopify, and Etsy.
This software provides various order and inventory management features to help you execute efficient shipping processes.
You can manage orders in the order management tab and even access cheap rates with any of their partner couriers.
8. OptimoRoute
Pros:
Offers SMS and email updates
Advanced scheduling
Live tracking and dynamic ETAs
Cons:
Proof of delivery is only available in the PRO plan
A bit expensive
OptimoRoute has a strong focus on route and schedule optimization, so if this is something you need in your small business, this is the way to go.
It is one of the best choices if you need to optimize your current workforce schedule to hire more people to cater to more orders.
Because OptimoRoute is more driver-focused, the software allows you to change driver schedules even when they're already making daily rounds.
This software will also save you time, as you can make schedules five weeks in advance if you already have the data.
9. Tookan
Pros:
Can be customized according to your needs
Stellar customer service
Customers receive SMS/email updates
Cons:
Not the best for large businesses
The app uses up your device's battery too fast
Tookan is a powerful courier software that allows couriers to communicate with transport managers.
You can manage, create, and automate schedules for your workforce by creating well-optimized routes based on workload and availability.
The admin team has visibility on the real-time operations, and they don't even have to be on the road. Customers can also track the real-time status of their orders via the dynamic ETAs.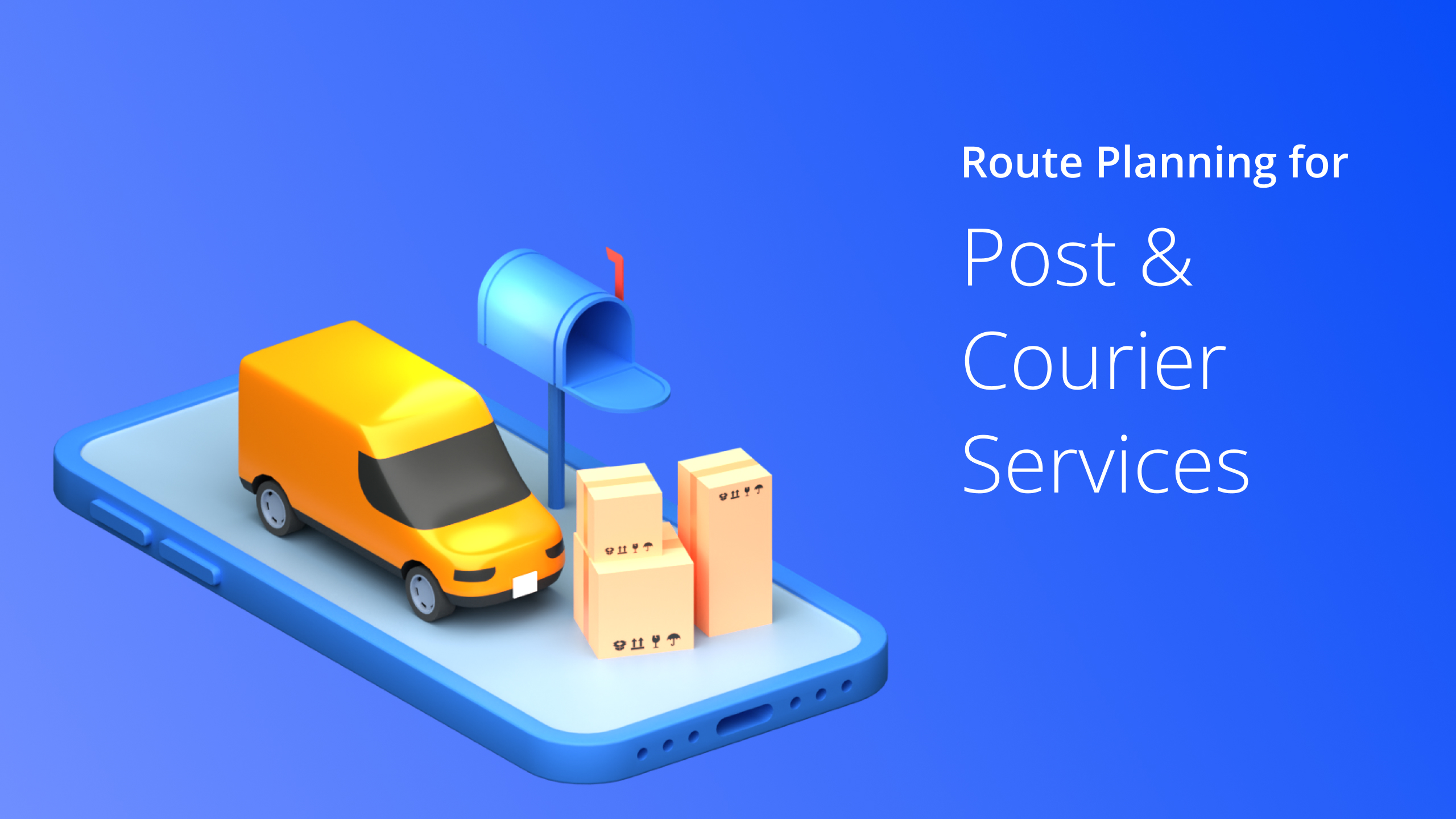 10. Onfleet
Pros:
Provides in-depth analytics on individual couriers
Live tracking on couriers
Dynamic ETAs for customers
SMS and email updates for customers
Cons:
Can't customize Proof of Delivery
Slightly expensive
Onfleet is one of the most popular courier software, and for a good reason. It has extensive route optimization features, such as load optimization and traffic congestion, apart from the standard planning and optimizing.
This software also has a built-in Proof of Delivery system to minimize paperwork and keep you protected.
Your customers can also stay in the loop of their current orders via dynamic ETAs and email/SMS notifications.
Want To See For Yourself How Route4Me Can Supercharge Your Small Business?
Whether you want to optimize delivery routes, keep customers updated about their delivery status, track vehicles in real-time, or reschedule deliveries quickly… Route4Me helps you achieve that!
FAQs
Why should small businesses use courier software?
Small businesses should use courier software because this will help them streamline their entire delivery process, from choosing the technician best fit for the job to getting
the order to the customer.
How do you choose the best courier for small businesses?
Understanding your business needs is essential before deciding which courier software to use. It's best to check the features and cost of the service and see if it can
complement your current business model.
In Conclusion
Courier software is an excellent way for small businesses to streamline their shipping and delivery processes.
The right software can help you automate schedules for your couriers, track packages, send delivery notifications, and connect with third-party carriers.
It's also pretty awesome if your courier software is powerful enough to handle route planning and optimization because you won't need to rely on third-party couriers.
A well-planned and organized route can save you the time, money, and resources you need to grow your business.
Route4Me does all these for you and more. Sign up for our free 7-day trial today.