It's best practice to check for new tips for delivery drivers at regular intervals.
The reason is simple. The delivery driving job has many challenges, such as traffic, difficult customers, and long road hours.
Becoming a better delivery driver isn't just about delivering packages on time – it's also about being safe on the roads and knowing how to handle different situations.
And whether you're an experienced delivery driver or just started your career as a food delivery driver, there are always ways to improve your skills.
But how to be a good delivery driver?
Whether you're a UPS driver, a FedEx driver, an Amazon Flex driver, or work for some food delivery apps, the following five delivery driver tips will help make your life a little easier.
Table of Contents
1. Optimize Delivery Routes
Time is money; the faster you deliver, the more money you'll make.
One of the best ways to improve your efficiency is to plan well-optimized delivery routes.
This may seem like an obvious delivery driver tip, but you'd be surprised how many independent contractors don't do it.
You must plan a delivery route before going out on the road. You can avoid getting lost or reduce unnecessary hassles by taking a few minutes to map your route.
Knowing which streets are one-way and which turnarounds are shortcuts can make all the difference.
You also must factor in traffic and construction when planning your route. If you're headed downtown during rush hour, it might be quicker to take the scenic route around the city.
However, the manual route planning process can take hours and still can't guarantee the accuracy of the routes.
Therefore, use a route planner to find the shortest or fastest route between stops, which can help you save time and fuel.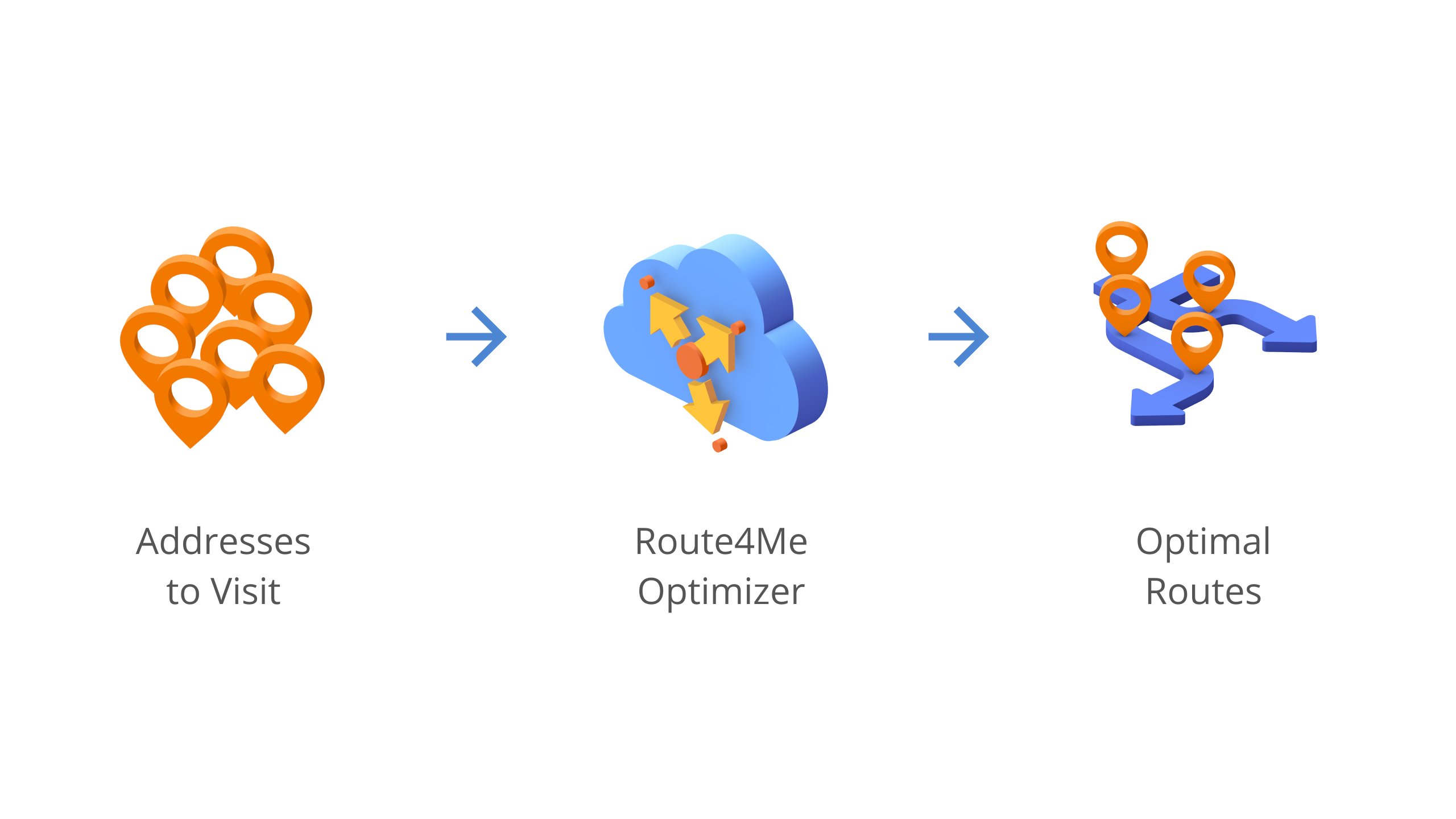 A delivery route planner app or route optimization app considers weather, congestion, road closures, one-ways, road intersections, and many more constraints that could slow you down.
With a route optimizer, you can also optimize your schedule, estimate the time it will take to make each delivery order, and make any necessary adjustments to your plan.
Want To See For Yourself How Route4Me Can Make Driving Stress-Free?
Whether you want to complete deliveries quickly, make more stops in less time, or increase earning… Route4Me helps you achieve that!
2. Prioritize Delivery Driver Safety
You have a lot to think about when on the road. You've got tight deadlines to meet, jams to avoid, and sometimes inclement weather conditions to contend with. But you should always prioritize safety.
Here are a few tips for delivery driver safety to ensure that everyone stays safe on the roads:
Keep your delivery vehicles in good shape before setting them out. This means regularly checking things like your tires, brakes, windshield wipers, and lights. Learn six vehicle maintenance tips to avoid any kind of glitches.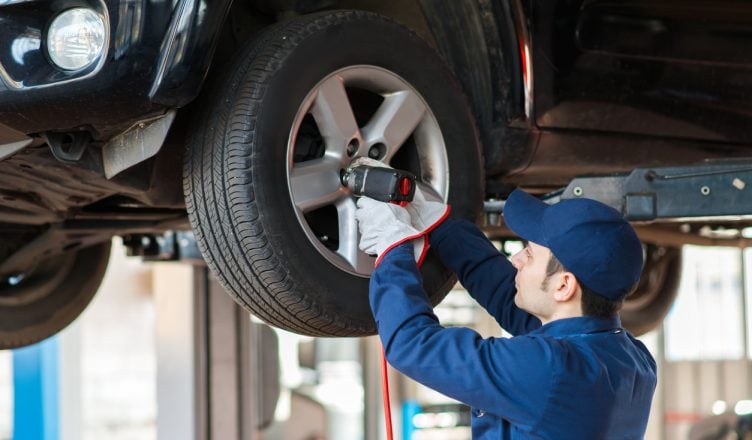 Always wear a seatbelt, even if you're just making a quick delivery.
Observe your surroundings at all times. This means paying attention to other vehicles on the road and watching pedestrians and cyclists who may cross your path.
Obey all road laws and the speed limit, and never weave in and out of traffic. And even if the area you're driving in is familiar to you, always take extra caution when turning corners or changing lanes.
Use turn signals when making turns or changing lanes.
Avoid using cell phones while driving, even hands-free.
If you're in a dilemma about whether it's safe to proceed, don't hesitate to err on the side of caution. It's better to reach your destination a bit late than to not arrive at all.
Enroll in safety training courses.
Also, follow these five road safety tips to ensure that you and everyone on the road make it safely to their destination. And learn these six winter driving safety tips for commercial drivers.
3. Be Polite and Courteous to Customers
Being polite to customers is not only good customer service, but it can also help you earn more tips. Here are a few ways to help you get started:
Greet customers with a smile.
Make eye contact and be sure to thank the customers for their business.
If a customer has a question, take the time to answer it thoroughly and patiently.
Be careful not to damage a customer's property while making the delivery.
Thank a customer again before leaving.
4. Stay Calm Under Pressure
The delivery driving job is a tough gig. And there is always the potential for a stressful situation, whether dealing with road congestion, bad weather, or angry customers.
But it's crucial to remain calm under pressure because letting the stress get to you can impact your performance – and that's not good for a delivery business. Plus, you should always have a positive attitude.
Here are a few tips for delivery drivers to stay calm while making deliveries:
Breath deeply and count to 10 before responding to a difficult situation;
Visualize yourself in a peaceful place;
Practice meditation and yoga.
5. Invest in Delivery Gear
Investing in just a few critical pieces of gear can make your job much easier.
Purchase a good pair of comfortable shoes. You would be on your feet all day, so it is critically important to have a good pair of shoes that won't leave you with blisters at the end of the day.
Consider investing in a small cooler bag to keep drinks and snacks cold during your shift. A small cooler can also come in handy for storing perishable items that need to be kept cool during delivery.
Purchase an insulated delivery bag to keep food hot for delivery and to prevent anything from spilling in transit. This is a must-have for food delivery drivers.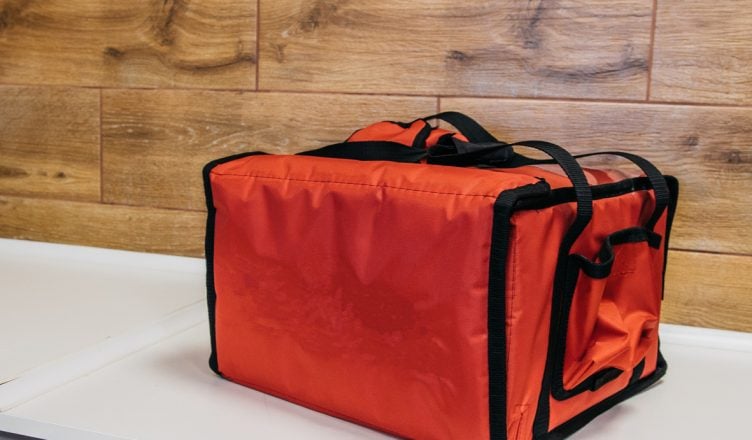 A route planner can be a lifesaver if you deal with new addresses and unfamiliar territory and never want to be late.
Keep some handy items such as clipboards, pens, sticky notes, and batteries.
Conclusion about Tips for Delivery Drivers
Being a delivery person is a lot harder than it looks. Be professional and improve the delivery experience to please your customers and encourage repeat business.
Practice safe driving techniques to ensure the safety of others and yourself on the roads, and don't forget to use a map route planner to make deliveries on time, every time.
Long story short, follow the advice for delivery drivers in this article to improve your skills and make you safer, more efficient, and courteous on the job.
Want To See For Yourself How Route4Me Can Make Driving Stress-Free?
Whether you want to complete deliveries quickly, make more stops in less time, or increase earning… Route4Me helps you achieve that!