A FedEx delivery driver has a flexible schedule which means they can control working hours. Plus, the process of becoming a FedEx driver is pretty straightforward. This is why many people apply to FedEx trucking jobs.
However, not all FedEx driving jobs are the same. We've put together this guide to help you choose the correct position and become a delivery driver for FedEx.
Table of Contents
Types of FedEx Operations
If you want to become a FedEx delivery driver, it's essential to know the company's type of operations.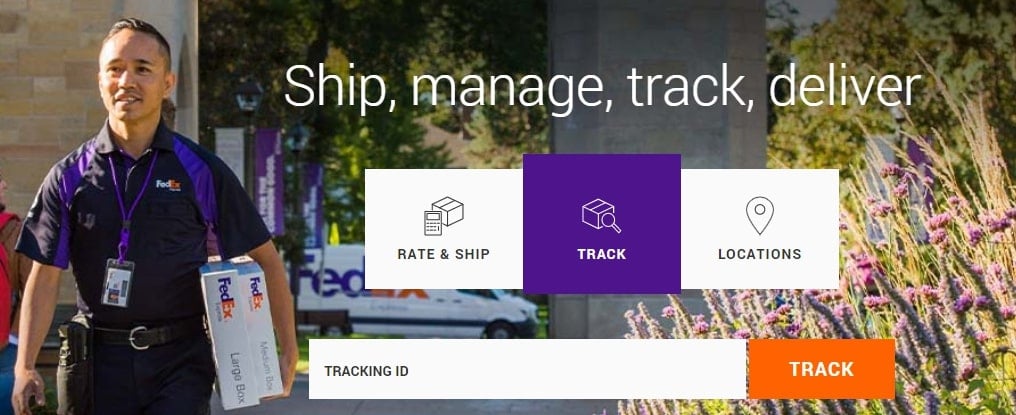 FedEx branches into the following three primary types of delivery operations.
FedEx Express 
Did you know that FedEx Express invented express transportation?
The company delivers to over 220 countries. Additionally, FedEx Express hires ramp drivers, driver couriers, and tractor-trailer drivers for its express services. This type of operation deals with urgent deliveries with a turnaround time between 1 and 3 days.
You should become a delivery driver for FedEx Express if you want to work on a planned schedule. The benefits of working in FedEx Express include the following: 
Flexible shifts that improve your lifestyle 

Opportunity to work in a diverse community   

Work in high energy and fast-paced environment 

Competitive pay in hourly and salaried jobs
FedEx Ground
It provides affordable day-certain service to any business address in the United States, Canada, and any residential area in the US. It's an affordable service offering delivery between 1 and 5 days in the US and 1 to 3 days to Puerto Rico, Alaska, Hawaii, and Canada. 
Since FedEx Ground is cheaper, customers can't choose the delivery time, so it won't be as quick and time-sensitive as FedEx Express. This means FedEx Ground is less stressful because you don't have to deliver packages at a specific time. 
In addition, you can join FedEx ground as a contractor. Ground contractors move items on long-haul routes between the FedEx ground and locations. You need to take care of your own business-related expenses. You've to use your own equipment and employees to provide service to FedEx Ground and its customers. 
FedEx Freight 
It offers shipment of packages that weigh over 150 lbs. Local and long-distance FedEx delivery drivers are hired for this type of operation.
Want To See For Yourself How Route4Me Can Boost Your Profits?
Whether you want to slash the time it takes you to plan routes for your drivers, increase the number of stops they can make, or keep your customers satisfied knowing that your drivers show up on time… Route4Me helps you achieve that!
How to Apply as a FedEx Delivery Driver
FedEx has a career website that lists all types of FedEx delivery jobs. Enter your location for area-specific FedEx driver positions. You can also view featured positions such as FedEx ground driver jobs.

When you find a FedEx delivery driver job you want, select the Click to Apply button to start filling out your application. You'll have to register on the website to apply. You'll be asked to fill in your personal details, such as your address, telephone number, and qualifications.

Once you've applied for the position, you may be contacted by a FedEx employer for a further interview.
FedEx Driver Requirements
You must meet the following requirements to be a FedEx driver:
Class A commercial driver's license with double or triple hazardous materials and tank endorsements.

Minimum a year of experience or completed the FedEx Freight Driver Development Course.

Must have acceptable MVR (Motor Vehicle Records) based on hiring standards. 

Must be 21 years old.  

Zero criminal records and drug history

Must meet all

DOT regulations

.

Basic written and verbal communication skills.

The ability to hook and unhook trailers.

Ability to work independently or with team members.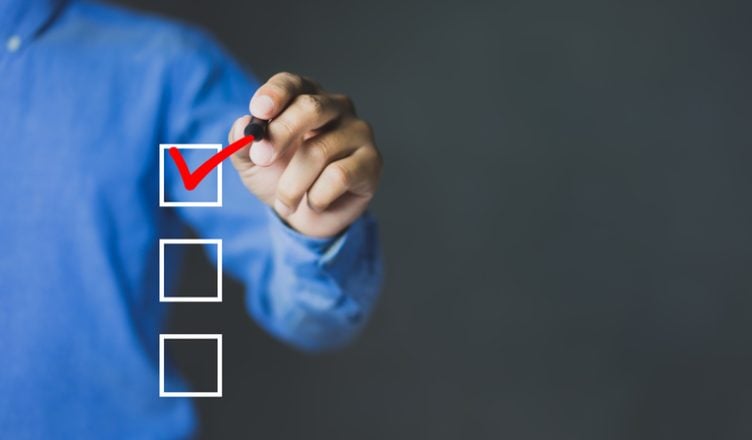 The requirements to be a FedEx driver may differ. You may need additional qualifications or experience depending on the FedEx division and management you work under.
If you're accepted as a FedEx employee, your manager will probably give you a job description for you to follow.
FedEx Driver Hiring Process
To be hired as a FedEx driver, you must fill out an online application and send it through to the company you're applying to. After your application has been processed, you may need to take a behavioral aptitude test. This test explores your strengths, weaknesses, and personality traits.
If the employers are satisfied with your application and test results, you will receive a call from FedEx human resources to set up an interview. You may need to go into a branch for the interview, or the employer may conduct a telephonic discussion or a session over Skype. FedEx will then conduct a background check on you, a standard procedure that takes about a week to complete.
You'll also need to go through a drug screening and driving test. Once your tests are completed, you'll go through orientation and onboarding to learn everything about your FedEx delivery driver job.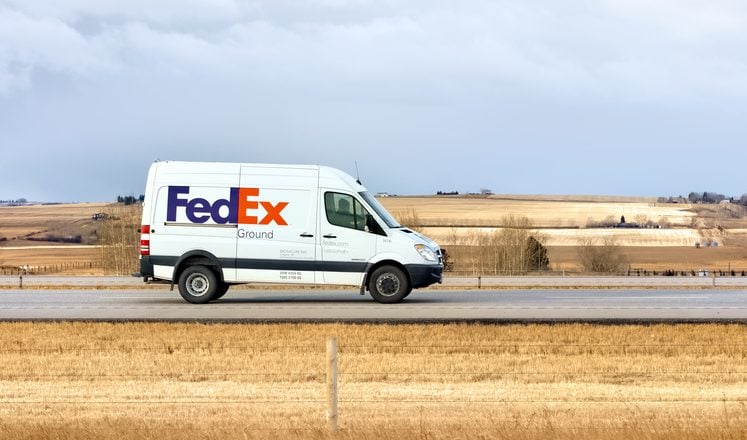 How Much Do FedEx Drivers Make in the U.S.?
According to Comparably, the average FedEx delivery driver salary is $52,717. However, San Francisco-based FedEx drivers earn $79,583, which is the highest FedEx driver salary in the US.
On the other hand, salaries can range between $10,193 to $269,524, with a median salary of $48,861.

That's more than the average salary of any delivery driver in the US. Learn in detail the salaries of delivery drivers in the top five cities in the US.
According to Glassdoor, the typical FedEx hourly rate can range between $9 and $43 per hour. On average, a FedEx driver can expect to earn $19 per hour, depending on the type of delivery job.
Benefits of Working as a FedEx Driver
Here is a list of advantages you can expect if you become a delivery driver for FedEx.
Healthcare insurance with 100% monthly premiums paid by FedEx

Tuition reimbursement

Vacation time and pay

11 paid holidays a year

Shopping discounts from FedEx
FedEx also has a positive work environment and states that it won't discharge or discriminate against any employee or potential candidate under any circumstances. The company also has a group benefits program that offers insurance, retirement, and holiday perks. 
Conclusion About Becoming a FedEx Driver
As you can see, it's pretty easy to become a delivery driver for FedEx. Furthermore, plenty of delivery jobs is available in many states across the US.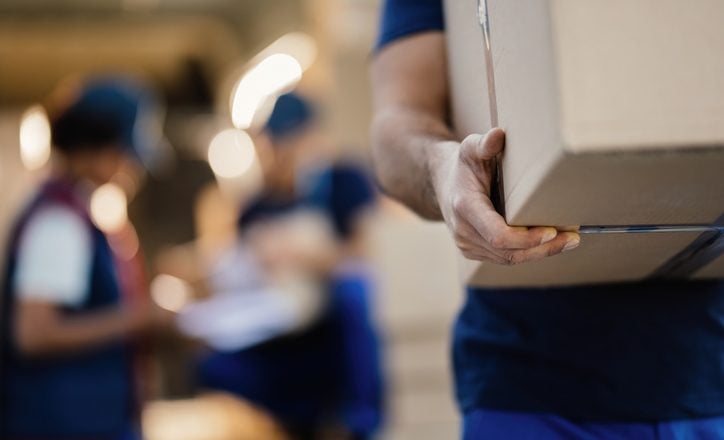 The FedEx driver pay is also decent, and they offer health insurance and paid holidays. If you want to be a FedEx driver, use this article as a guide to becoming a FedEx van driver.
Want To See For Yourself How Route4Me Can Boost Your Profits?
Whether you want to slash the time it takes you to plan routes for your drivers, increase the number of stops they can make, or keep your customers satisfied knowing that your drivers show up on time… Route4Me helps you achieve that!