The last mile problem has always been there.
According to a study, 59% of US companies believe that the last mile is the most inefficient process in the supply chain.
But, the last-mile problem has increased manifold since the pandemic started.
According to research, last year the US witnessed the highest eCommerce growth in the last two decades. This increase in online shopping has added to the last mile problem.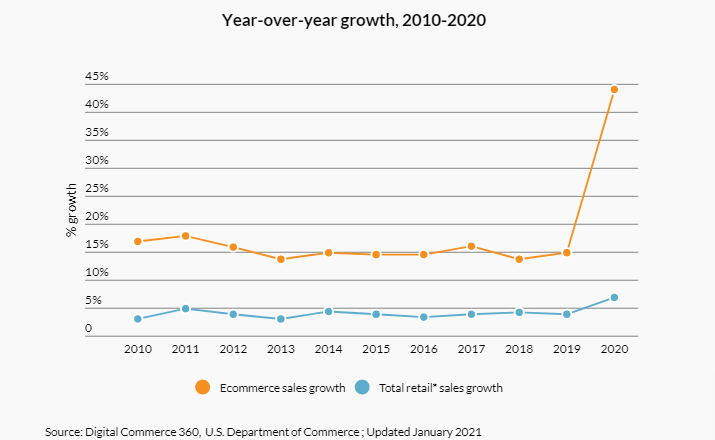 In this article, we discuss the last mile problem as well as practical and feasible solutions to the problem.
Table of Contents
What Is the Last Mile Problem?
In simple terms, the biggest last mile problem is dealing with inefficiency. As a last-mile delivery business, you're responsible for getting orders delivered to the customers safely and quickly, while ensuring the efficient delivery of orders doesn't cost you a fortune.
It might sound simple, but the reality is so much more complicated.
On the one hand, customers are demanding faster and free shipping. According to a survey, 79.8% of online shoppers chose Amazon because of their fast and free shipping.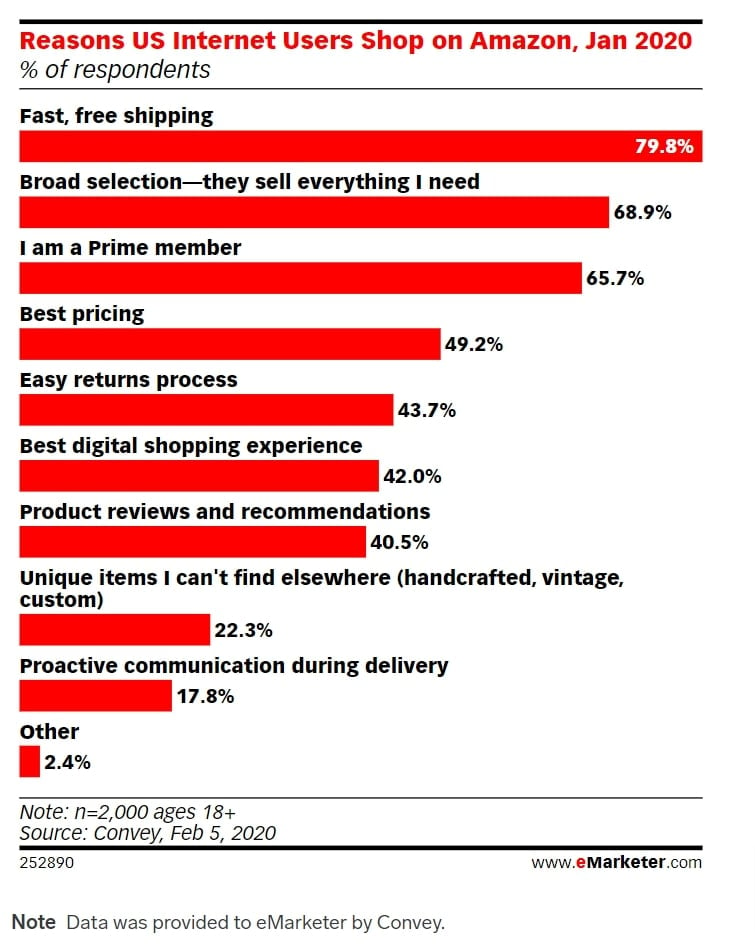 On the other hand, last-mile delivery accounts for 53% of the overall cost of shipping, as per a report by Business Insider.
So, to lay it out clearly, the last-mile problem is how you can increase the efficiency of delivery while reducing cost?
Sounds quite impossible, right? But, for the sake of holding on to your existing customers and attracting new ones, you must find a way to achieve it.
Luckily, we have solutions for the last-mile problem. But, let's first get into what is the cause behind the last-mile inefficiency.
What Causes the Last Mile Problem?
Customers often complain about late deliveries, non-deliveries, and lost parcels. The main reason for this is the lack of proper technical infrastructure and too much dependence on manual labor, resulting in delays in delivering orders.
The high cost associated with last-mile delivery is mostly due to B2C deliveries.
B2B usually concerns bulk orders to a single location; hence the cost of shipping is balanced out. But, for B2C deliveries, the order amounts are usually low, and multiple deliveries must be done in a single day.
So, the cost of fuel, combined with the time and effort spent on stopping at multiple locations, adds to the overall expenses.
Then there are also issues such as wrong addresses, recipients not being available to receive the orders, remote delivery locations, and reverse logistics. Added to these is the new requirement of contactless delivery.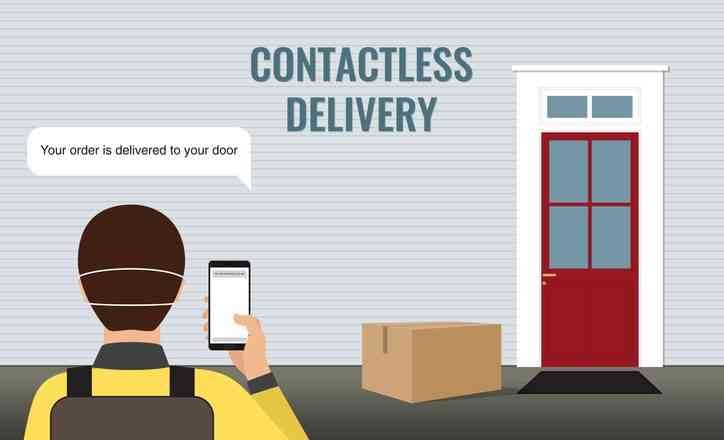 As a last-mile delivery business, you have to take care of all the above, while ensuring fast and safe delivery to your customers. Here's how you can achieve it.
Want To See For Yourself How Route4Me Can Boost Your Profits?
Whether you want to slash the time it takes you to plan routes for your drivers, increase the number of stops they can make, or keep your customers satisfied knowing that your drivers show up on time… Route4Me helps you achieve that!
Tips to Solve the Last Mile Problem
Here are some practical, feasible, and proven tips on how to solve the last mile problem.
Increased Warehouse and Customer Proximity for Faster Delivery
Having a warehouse nearer to a place from where most bulk customer orders are received is a good way to save fuel, time, and the cost of delivery. When a warehouse is ideally located, it can also be used as a pick-up point for customers who want to do so for the sake of convenience.
Hence, when looking for warehouse space, make sure you consider the location more than the rent. In the long-run, the location will help you save more than what you spend on the rent.
Adopt a Route Optimization Software for Better Route Planning
The journey time from the warehouse to the end customers is sometimes the biggest cause of delivery delays. This is of course mainly due to improper route planning and scheduling.
Many last-mile delivery businesses use the Google Maps route planner for deliveries, primarily because it offers free driving directions.
However, Google Maps for route planning is ineffective at solving the last-mile problem of delayed delivery because:
A free route planner like Google Maps only allows you to plot a maximum of 10 stops at a time, which is impractical if your last-mile delivery business is big.
Google Maps also doesn't optimize routes. It just provides driving directions to work and does not show the most efficient route to the destinations.
Google Maps doesn't factor in idle time at delivery locations, weather conditions, fuel usage, and so on. These are crucial pointers for last-mile delivery businesses.
Using pen and paper or even Excel is not an effective way either to plan optimized routes.
For example, planning routes manually doesn't show which areas could have heavy rainfall in the next two hours.
It also doesn't ensure that none of your drivers are overworked or underworked. And, you won't be able to offer an accurate estimated time of arrival (ETA) to your customers.
Hence, the best solution to this problem is investing in a multiple stops route planner app.
Such a free route planner unlimited stops helps you plan well-optimized routes with accurate turn-by-turn directions while factoring in weather conditions, traffic congestions, one-ways, avoidance zones, sunrise and sunset times, delivery time windows, and other constraints.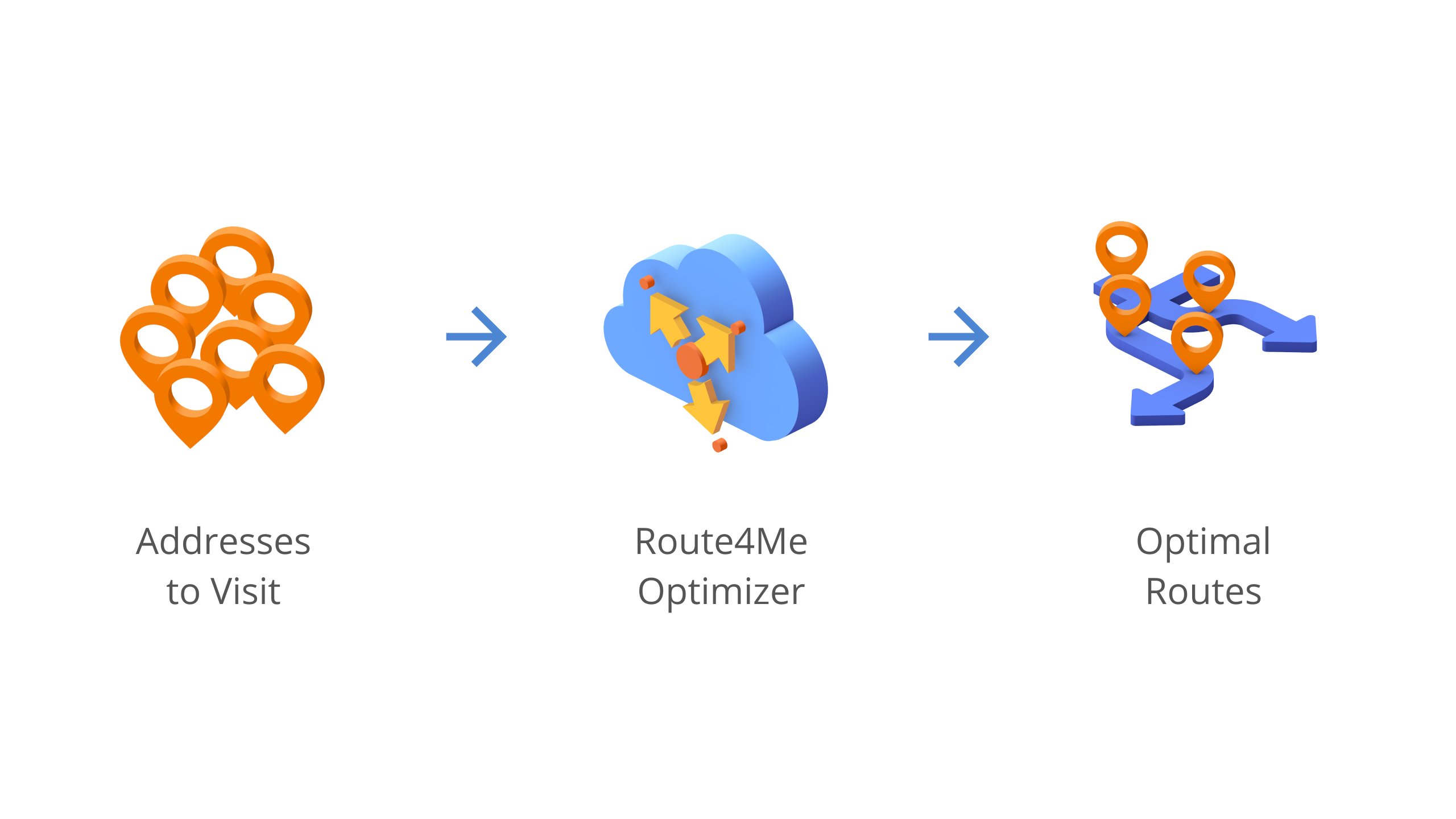 You just have to upload the list of customer addresses that need to be visited, set some parameters, and that's it.
In 30 seconds, you'll have 100% accurate routes that are the shortest and fastest routes for your drivers.
Furthermore, the best route planners offer a built-in GPS tracking feature that helps you track your drivers in real-time.
This helps you ensure that your drivers don't deviate from the instructions given, stay on track, and don't engage in aggressive driving.
A map route planner will show your drivers the best route towards their stops and help you in improving processes.
This is because it comes with a reporting and analytics feature that helps you view and analyzes how much distance was traveled in a month, how long the drivers spent at each location, how much fuel was used, and other critical information.
Keep Customers Informed About Their Deliveries
A lack of transparency is one of the biggest last-mile delivery problems. A survey revealed that 93% of customers said that they want regular updates on their orders from transit to when it is finally delivered.
Transparency is also important to ensure that there are no disputes regarding non-delivery or late deliveries.
By keeping the customers informed and maintaining transparency, even if there's a delay in delivering the orders, your customers might be more considerate and understanding.
But, how do you achieve this?
Again, a route planner app is the solution.
A delivery route planner app comes with a customer alerting and notifications feature that allows you to send email or SMS notifications to your customers at strategic times.
For instance, you can send a notification when an order is out for delivery or near the customer's location.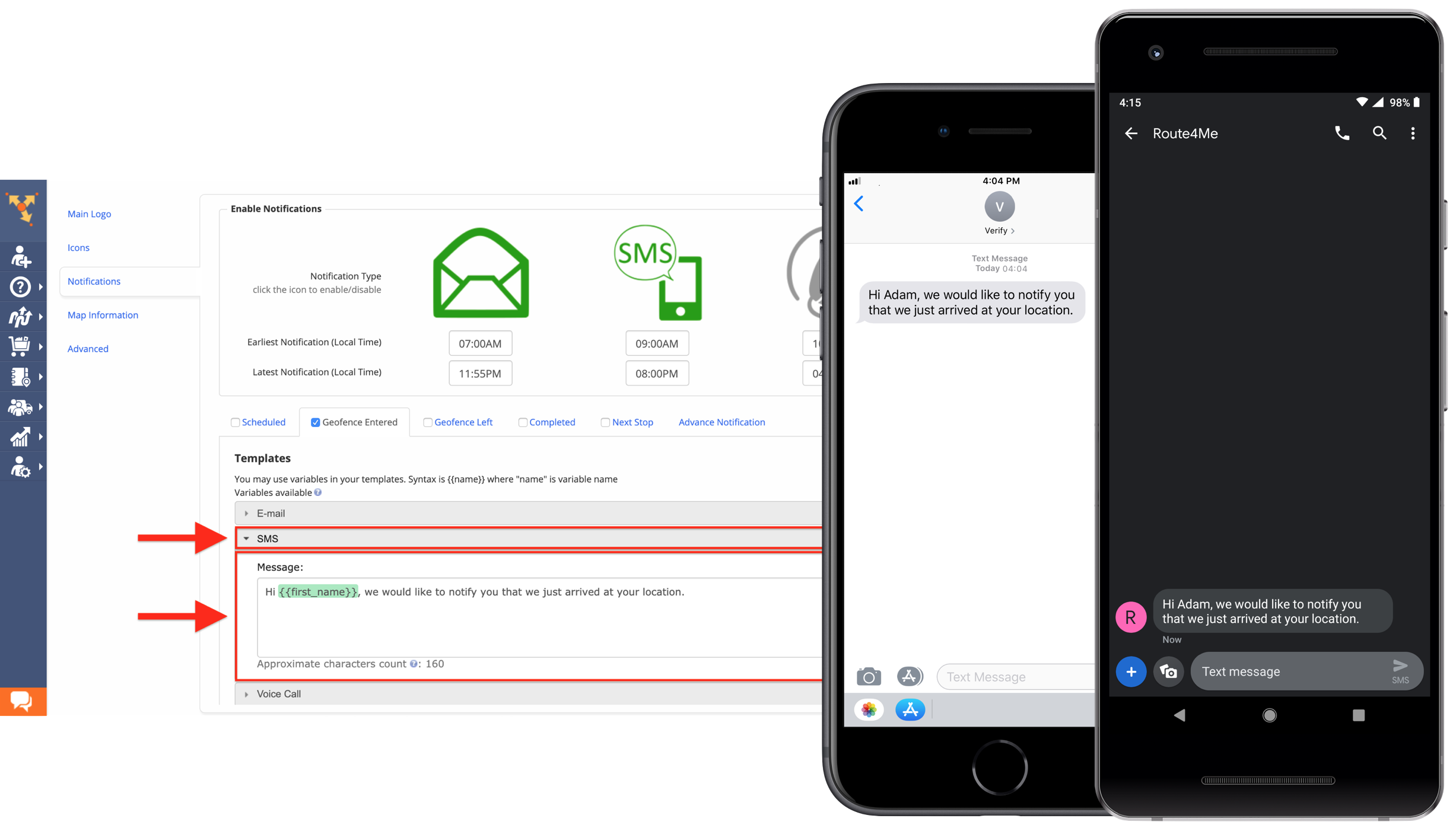 A route planner app also offers a customer portal where customers can directly log in to view their order statuses. The best thing is that you can choose how much information you want to reveal to your customers.
For example, you can share exactly where the order is at any given point in time. You might also choose not to share the driver's identity right away.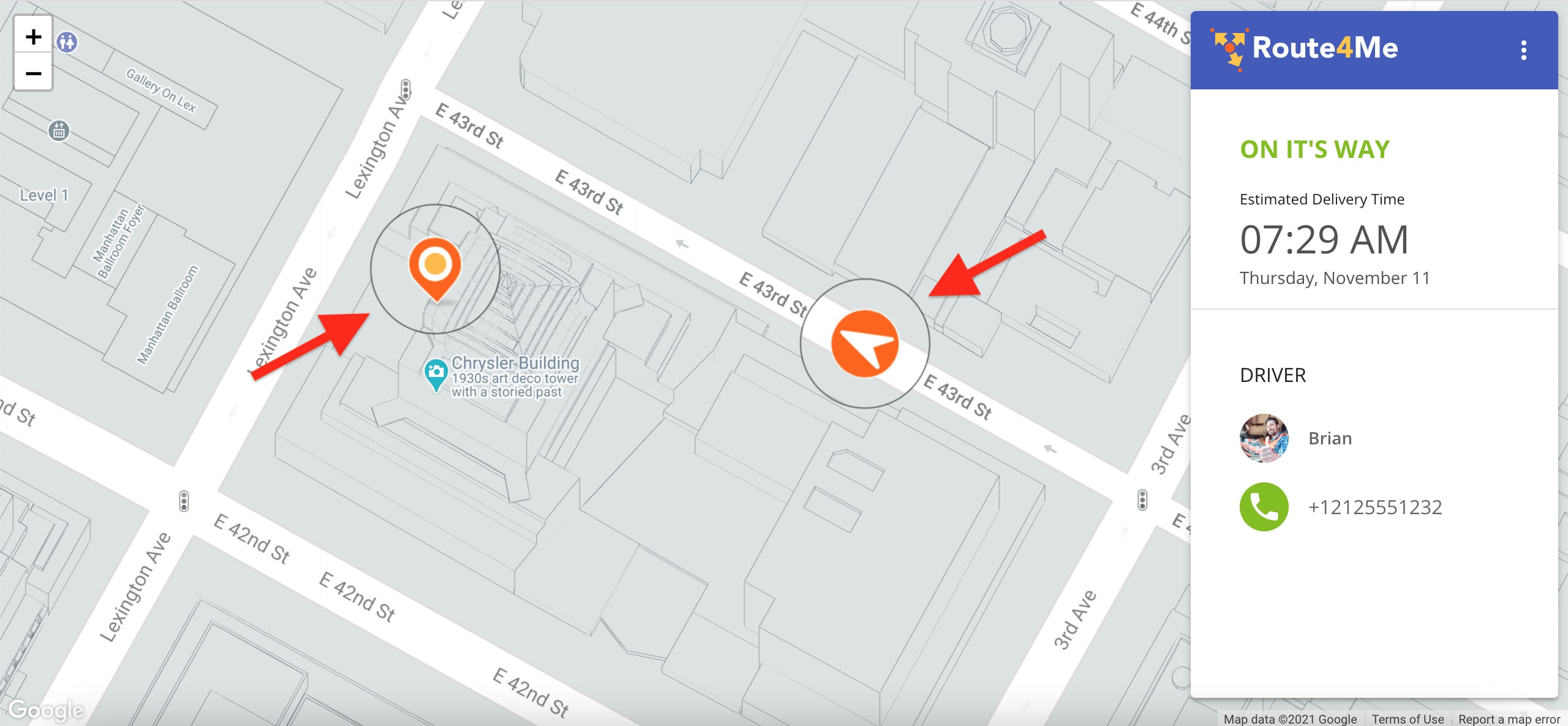 Set up Pick-up Locations for Customers
Behemoths like Amazon, FedEx, and UPS have found a way to cut costs and expedite the delivery process. The solution is setting up pick-up drop-off (PUDO) locations near customers' locations.
You can tie up with retail stores, set up lockers, or double up your warehouse as a PUDO location. The customers can then pick up their orders themselves from these locations.
This can significantly reduce your costs because your delivery drivers will only need to travel to the pick-up locations, instead of traveling to individual drop-off locations.
In the long run, you'll save more on fuel and time than what you spend on rent.
Conclusion about Solving the Last Mile Problem
The reason why there's a last-mile delivery problem is that the traveling salesman problem is almost impossible to solve and is np-hard and is extremely computationally and resource-intensive.
The problem will always be there. Complexities and challenges will always be associated with this last leg of the supply chain.
However, if you just plan right, invest in the right technologies (for example, a route planner), and stay updated and on top of things, you'll not take long to find a solution to your last mile problem.
Want To See For Yourself How Route4Me Can Boost Your Profits?
Whether you want to slash the time it takes you to plan routes for your drivers, increase the number of stops they can make, or keep your customers satisfied knowing that your drivers show up on time… Route4Me helps you achieve that!