In this day and age, more and more people are turning to online services instead of brick-and-mortar locations to get their packages delivered right at their door.
Small business owners have noticed the demand for delivery services — the best part is this type of business model doesn't require hefty startup costs, complex equipment, or even an educational degree.
So if you're keen to kick start your own delivery service company and be your own boss, here's everything you need to know on how to start a delivery service.
Table of Contents
10 Steps To Start A Delivery Service
1. Map Out Business Specifics
Now that you've found the perfect business idea — in this case, a delivery business — the next step is brainstorming your business plan to get it off the ground.
Name
Firstly, what will you be naming your delivery service business? This is a crucial part of your business branding and one you'll find yourself and your customers using in the coming years (assuming the delivery business takes off).
Check your state's records, social media platforms, web domain availability, etc., for others who may be using the name you have in mind. It's also important that you secure your domain before someone else does.
Location
The second most crucial thing is determining the location of your new business. Often a delivery service covers local deliveries within the community so customers can get their orders quickly and on the same day. Identifying your business location narrows your customer base and puts a cap on gas and mileage expenditures.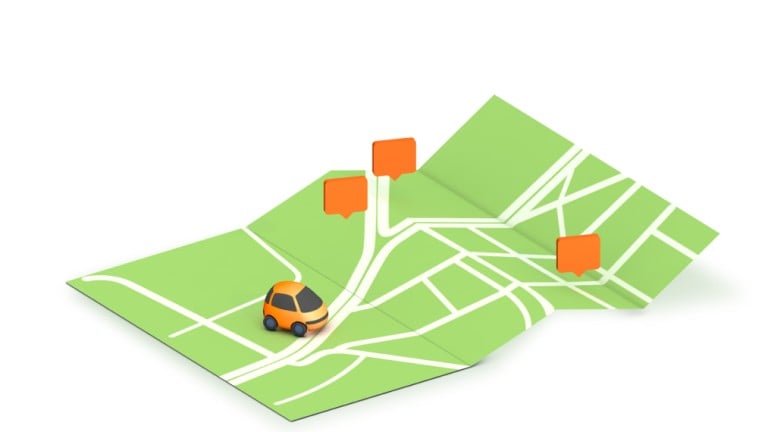 Service Charge
As with any small business, you want to make money off it. Many different factors determine how much delivery services charge customers.
Typically, you want to charge anywhere from $0.50 to $2.50 per mile, with a surcharge of 15 percent. Other services like rush orders, after-hours deliveries, and heavy/oversized packages will also need to be accounted for with additional fees.
Employees, Manpower, and Skilled Drivers
Employees are a crucial part of getting your delivery service up and running. As a business owner, you want to make sure that the drivers you employ represent your delivery business positively.
You can start by using independent contractors who have pickup trucks at your disposal. Focus on building a great team instead of worrying about sales. If you have a great team, you can expect repeat customers.
2. Identify The Cost
Probably the largest startup cost for a delivery business is ensuring you have the right vehicle for the job. It doesn't need to be fancy, but it has to be reliable. Purchasing fuel-efficient vehicles right off the bat is one of the best things you can do for your business, as fuel will be an ongoing expense.

If you already own a cargo van, box truck, or pickup truck, this is a great starting point; use the business's profit to purchase a new vehicle when you can. Get a hand truck from the hardware store to transport heavy loads. Smaller deliveries like food or grocery items will make do with motorcycles.
Insurance is another thing you have to keep in mind. As much as we strive to get our customers' packages to them safely and soundly, we won't be able to control everything.
Without insurance coverage, your business may be responsible for reimbursing customers whose packages are damaged en route. Take your employees into consideration when looking at getting insurance as well.
3. Identify Your Target Market
After identifying your business location, it's time to scope out your potential target market. Partner with local flower, cake, or pizza shops.
Create a list of businesses that might contract you to make deliveries for them, like local grocery stores, restaurants, dry cleaners, and law offices. Advertise your business by posting flyers in your service area and handing out business cards.
Online advertising options, such as Facebook ads, are also a great way to spread the word since everyone is using their phones nowadays. After you've secured partnerships with local businesses, it's time to plan and optimize routes for your drivers.
Using a multi-stop route planner such as Route4Me can take hours of planning and optimizing routes off your hands so you can put more of your time into growing your business as a new business owner.
Learn how to plan a route with multiple stops in 30 seconds.
Want To See For Yourself How Route4Me Can Boost Your Profits?
Whether you want to slash the time it takes you to plan routes for your drivers, increase the number of stops they can make, or keep your customers satisfied knowing that your drivers show up on time… Route4Me helps you achieve that!
4. Secure A Business License
Establishing your own delivery business as an LLC, sole proprietorship, or corporation will protect your back if someone tries to sue you and your business.
You can form an LLC yourself or hire an LLC service for a small additional fee. You also might want to operate under a business name rather than your own name.
5. Register Your Business For Taxes
Before you can start offering services, you will need to register your business for various federal and state taxes. There are different options on how your business will be taxed depending on which business structure you choose.
6. Set Up Accounting
It's imperative that you set up a dedicated business banking account so your personal and business accounts are not mixed. Tracking your expenses is extremely important. Get a business credit card to easily track your business expenses and build your company's credit history.
A separate business banking account can also make accounting and tax filing easier. Healthy business credit can help you get financing under your business' name, better interest rates, higher lines of credit, and more.
When your personal and business accounts are mixed, your personal assets — home, car, and other valuables — are also at risk in the event your business is sued.
7. Secure A Delivery Service Insurance
As mentioned earlier, you want to secure insurance for your own delivery business (car insurance, cargo insurance, and possibly liability insurance). Many small businesses choose to forgo this extra expense, but this is crucial in protecting your company's well-being in the event of a covered loss.
General Liability Insurance is a great place to start as it has the coverage most small businesses typically need. [1] Workers' Compensation Insurance is another notable insurance policy business owners will need if they have employees.
Some states will also require special vehicle insurance if your car is used for commercial purposes. These two basic insurance packages will cover if you or an employee is involved in an accident or your goods become lost or damaged en route. Not to mention, many businesses and individuals will avoid working with underinsured delivery businesses.
8. Define A Unique Delivery Service Brand
A strong business brand will deliver the message across and make your delivery service stand out from the crowd. If you aren't confident in your business logo design skills, consider hiring a graphic design expert to create the logo for you at a small cost.
One of the most effective ways of marketing your delivery service is to incorporate the logo on your trucks and vans — basically, the vehicles used for delivering — so customers will be able to identify your company easily.
Furthermore, creating a website for your courier service will increase its legitimacy in the eyes of the customer. Tools like Wix or GoDaddy are relatively easy to use and won't require any website-building experience to make your company website beautiful. Have marketing promos available for new customers, enticing them to try your services. For repeat customers, make sure you cook up something else so they are incentivized to keep coming back.
9. Use An Excellent Route Planning Circuit
Delivery businesses attract customers by offering reliable delivery. Make sure to keep customers happy by sticking to these key points: a near-perfect estimated delivery time, regular updates, and successful delivery.
It's important to use an excellent route planning circuit like Route4Me so your delivery drivers can optimize their routes when the situation calls for it, and your customers can get updates in real time. Route4Me also has an excellent command center view, so you are on top of your drivers' locations and status.
10. Set Up A Phone System
Setting up a phone system works two ways: it gives your business legitimacy and makes it easier for potential customers to find and contact you. Setting up a dedicated cell phone for your business will also help separate your personal and business life.
FAQs
Is a delivery service a good business to start?
Yes, delivery service is a good business to start. This type of small business requires low start-up costs, no training, and formal education, and can be made home-based, which saves you utility expenses. Pleasant, clear communication with customers is a must, and you will also need a reliable multi-stop route planner for your drivers and customers. 
Is a delivery service profitable?
Yes, a delivery service business is highly profitable! A national survey of couriers revealed that they make $34 per hour on average. This type of business provides a much-needed service for any community in this day and age and will most likely run on auto-pilot once word gets around.
In Summary
A wise entrepreneur can capitalize on today's demand for delivery services! The important thing to keep in mind with a courier business is to make sure that you are on top of planning and optimizing routes for your delivery drivers to plot the most efficient route between multiple destinations.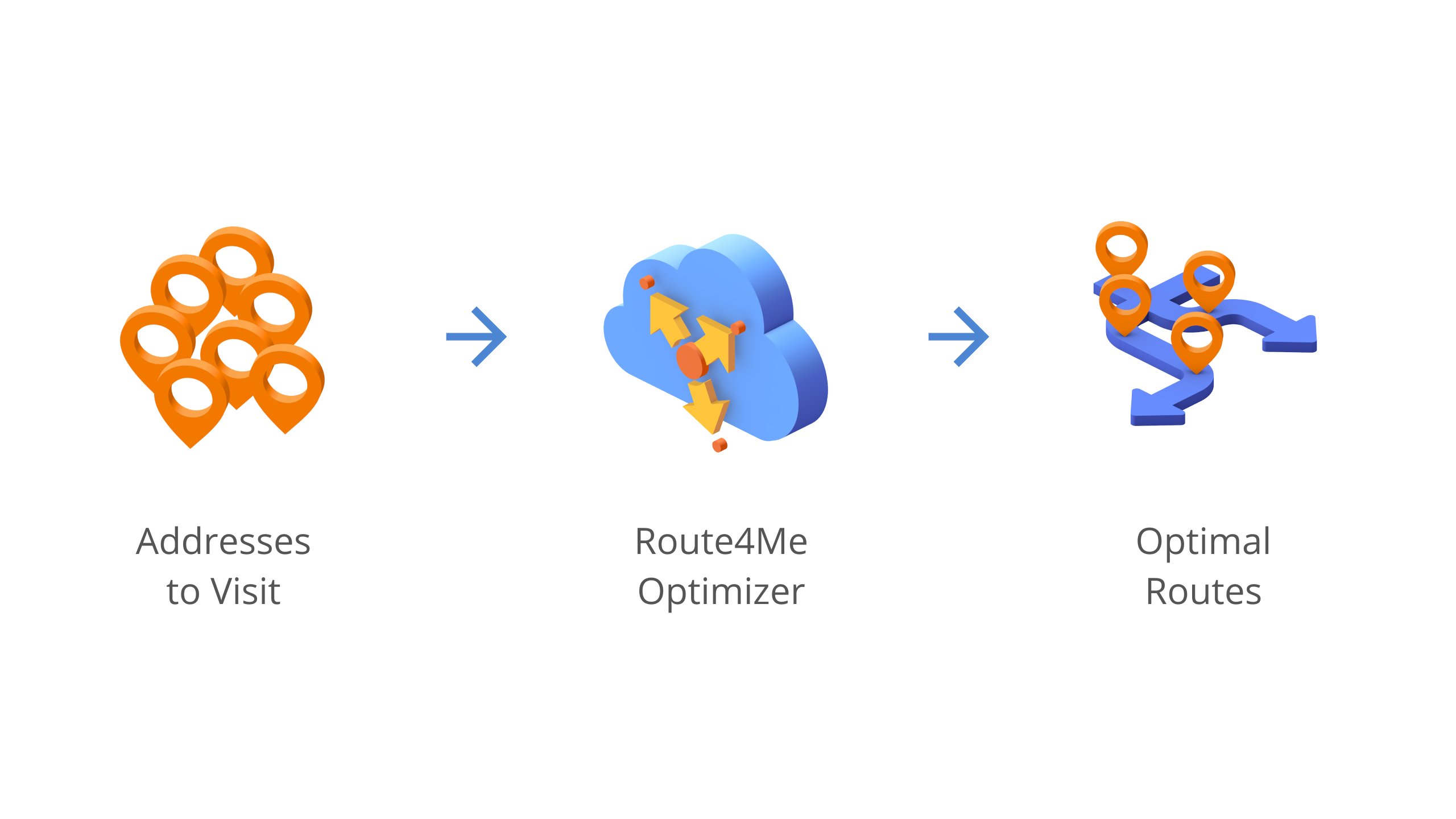 Route4Me works to guide drivers to multiple different addresses, with each route optimized for time, fuel consumption, delivery time window, and various other factors, to ensure you deliver every time. Sign up for a 7-day free trial at Route4Me.
Want To See For Yourself How Route4Me Can Boost Your Profits?
Whether you want to slash the time it takes you to plan routes for your drivers, increase the number of stops they can make, or keep your customers satisfied knowing that your drivers show up on time… Route4Me helps you achieve that!
Reference: