Reducing Costs Means Reducing Greenhouse Gas Emissions Too
Customers have become well-versed with eCommerce. Most shop online with expectations of quick and on-time delivery.
In fact, as per a study conducted by Oracle, 13% of online shoppers will not return to an online store if their deliveries were not on time.
Hence, there is no scope for delayed deliveries, even for a couple of minutes. Rather, as a last-mile delivery company, you must perfect your delivery efforts and maintain profit margins simultaneously.
But, this is easier said than done because, according to reports, last-mile delivery costs account for 53% of the total shipping costs.
With the increased demand for free shipping among customers, it is worth devising ways to reduce these high last-mile delivery costs.
It is no wonder that, according to a survey, almost 25% of the last-mile logistics companies that participated in the survey mentioned delivery efficiency as one of the biggest challenges.
This survey was done in 2018 before the pandemic hit. Since 2020, the number of online shoppers has grown exponentially, and so have the challenges for last-mile delivery companies.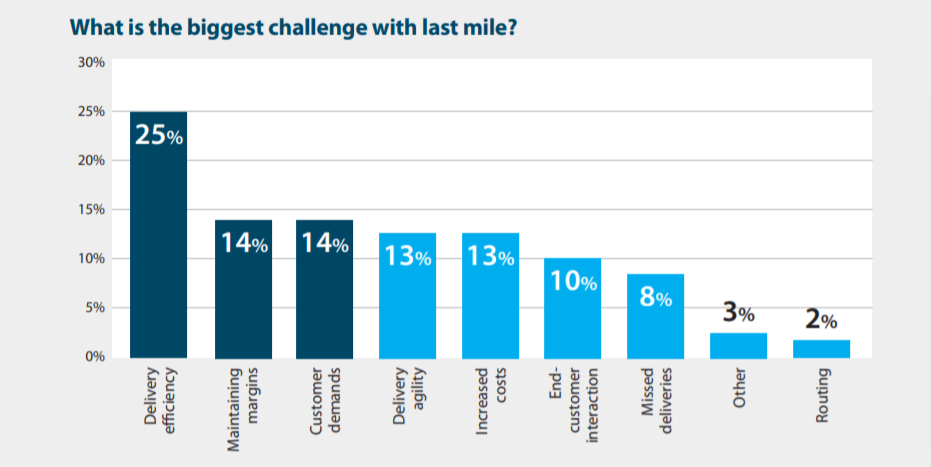 The good news is that there are various practical ways to manage these costs without hampering customer experience while still maintaining a healthy profit margin. We discuss them below.
Table of Contents
What Are Last-Mile Delivery Costs?
Last-mile delivery costs include all the expenses incurred in the last leg of package delivery, such as fuel, storage, labor, maintenance, and reverse logistics costs.
To ensure you keep making a profit, you must strictly watch all these costs of last-mile delivery.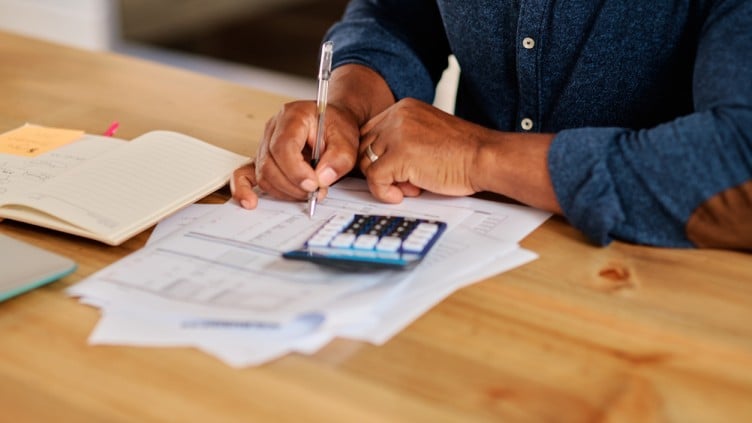 Types of Last-Mile Delivery Costs
There are four categories in which last-mile delivery costs can be grouped into:
Fleet costs
You must use your vehicle truckload optimally to deliver your shipments on time.
There are times that companies have to make Less-Than-Truckload (LTL) shipments for quick delivery of parcels, thus under-using the capacity of the vehicle.
In a full truckload model, the vehicle's output is optimized, but the mileage and fuel costs are also reduced.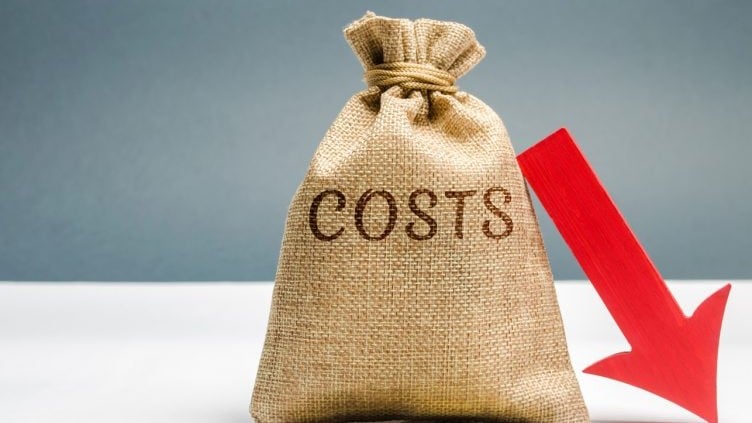 Managing these costs remains a challenge because most orders come in erratic patterns and have very short delivery windows.
Field force
Unpredictability is not uncommon in final-mile delivery. Such deliveries see a drastic boom during certain occasions and festive times but remain low on other days.
You need to ensure that you have abundant staff to cater to final-mile delivery requests on any day.
Each resource augments costs, and thus careful decisions have to be made so that uninterrupted service is maintained while profitability is ensured.
Customer experience
This is very important but often forgotten when it comes to last-mile delivery.
Whether it is replacements or returns, the customer does not pay extra costs but is still included in last-mile delivery expenses.
Learn how to improve your reverse logistics process.
Location spread
Transportation cost is one of the most crucial expenses in last-mile delivery. A last-mile delivery can come from anywhere in a given geography.
For example, it could be from the rural outskirts to urban centers. Managing costs for long-distance shipments remains a major challenge.
How Much Does Last-Mile Delivery Cost?
According to Capgemini's report, last-mile contributes 41% of the total logistics costs. It increases to 53%, as mentioned earlier, when it comes to overall shipping expenses.
According to Statista, the average last-mile cost incurred to businesses is about $10.1 per package. On average, businesses charge the customer around $8.08 to cover these expenses. These numbers mostly apply to small parcels and not large cargo.
If you consider final mile delivery for larger items, such as electrical appliances like refrigerators, the cost can go up to $50 per package.
If you deliver only small parcels, managing last-mile deliveries can prove expensive if you do not scale on your side. The average hourly compensation of a delivery driver is $16.55 per hour or $43,300 annually.

You must add to it other expenses, such as fuel, warehousing, and vehicle maintenance.
If you take a $3 hit (at minimum) from every delivery, you will realize the pain of the last-mile delivery problem.
So, you clearly need to average multiple deliveries per hour to keep your business running.
Why Is Last-Mile Delivery So Expensive?
Various factors contribute to making last-mile delivery expensive. Here is a tentative last-mile delivery cost breakdown:
More stops lead to more idling and downtime.
Driving and delivering packages involve a high percentage of idling compared to other stages of shipping. You cannot avoid traffic lights, other vehicles on the road, and confusing streets in the city.
According to reports, an average of 0.84 gallons per hour is used by a delivery truck while idling.
Complicated routes lead to out-of-route miles.
Since there are many individual stops, drivers might lose track of the route and add on extra miles unnecessarily.
According to reports, out-of-route miles make up almost 10% of the total mileage of the delivery fleet.
The low average speed of vehicles leads to more time on the road
Using local roads in the city leads to delivery vehicles having a low average speed.
Past reports indicate that small delivery vans average 6.5 miles per gallon with a speed of 55miles per hour.
Along with road conditions, traffic is also an important factor. To cover a small distance, drivers take more time and spend more fuel.
Failed deliveries
Failed last-mile deliveries can eat up your profit margins.
Research shows that almost 5% of deliveries fail and, in a single year, US retailers encountered a loss of around $216,171 because of lost or failed deliveries.
Refunds, returns, and discounts
Last but not least, according to Invesp, at least 30% of products bought online are returned.
In most cases, e-retailers offer free returns. When items are replaced, they too are delivered for free. This adds to the last-mile delivery expenses.

How to Reduce Last-Mile Delivery Costs?
Now that you have a fair idea about what last-mile delivery costs entail and the factors that affect the same, here are some effective tips that will help you reduce last-mile delivery costs.
Give Multiple Delivery Options to Customers
Same-day delivery might not always be feasible for you. Hence, offer multiple delivery options to reduce your last-mile delivery expenses significantly as there will be fewer chances of failed deliveries.
Allow customers to choose a time slot that will be the most convenient for them. This not only improves your reputation as a last-mile delivery business but also saves you costs.
Use a Delivery Route Planner to Lower Costs
Driving additional miles increases fuel consumption and the associated costs and causes delays in deliveries. So, when you want to lower last-mile delivery costs, one of the best options is to plan optimized delivery routes.
Thus, it is highly recommended to use a reliable and trusted route planner for multiple stops so that your drivers can take the most effective and efficient route for making the deliveries.
This is especially true if you run a medium- or large-scale business which makes multiple delivery stops per day.
A multi-stop route optimizer will help you save fuel and valuable time because it is built to solve complex vehicle routing problems and compute extremely complex mathematical data within a short period.
Want To See For Yourself How Route4Me Can Boost Your Profits?
Whether you want to slash the time it takes you to plan routes for your drivers, increase the number of stops they can make, or keep your customers satisfied knowing that your drivers show up on time… Route4Me helps you achieve that!
A map route planner also factors in many constraints when calculating the most efficient routes. These factors include the capacity of delivery vehicles, traffic conditions, delivery-time windows, weather, and sunrise and sunset times.
So, with a route planner app, you can plan fuel-efficient routes with accurate driving directions from one place to another within a minute.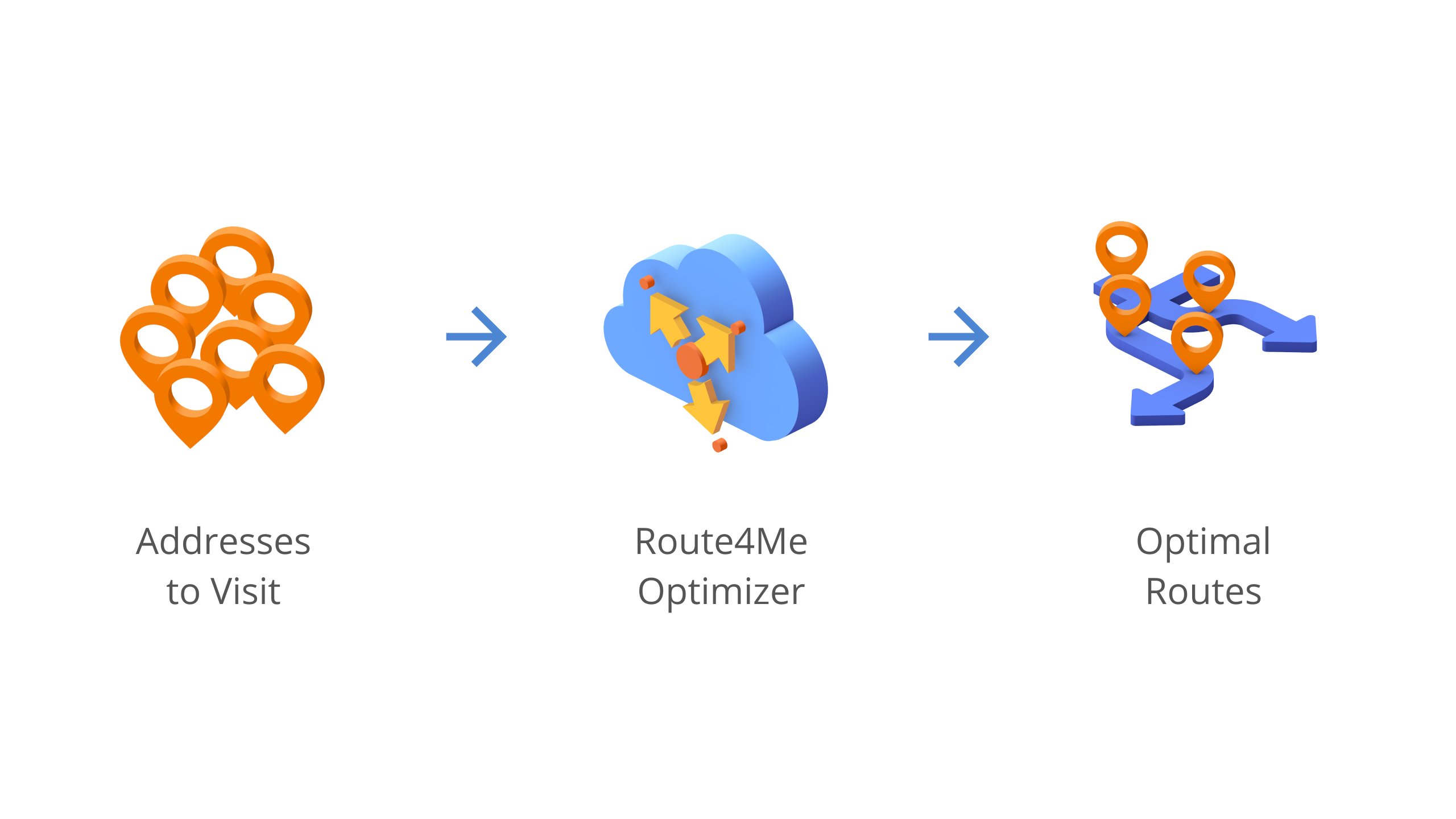 Learn how to plan a route with multiple stops in 30 seconds.
Furthermore, a route planner offers a reporting and analytics feature that provides crucial data, such as your monthly fuel costs and the distance traveled in the same time period. Such information can help you identify where you need to control your costs better.
Keep Customers Updated with the Latest Delivery Information and Live Tracking Facilities
You should also enable your customers to track their inbound deliveries in real-time. Such transparency will improve your trustworthiness and credibility and reduce the chances of failed deliveries.
Doing all this manually may be impossible, but Route4Me's route planner has got you covered there.
It offers a customer alerting and notification feature that helps you notify customers through email, voice calls, or SMS with a tracking link about their delivery statuses.
You can even set different alerting rules for the customers. For example, you can notify a customer when the driver is within 7 miles, 7 minutes, or 7 kilometers of the location.
You can also set up custom time windows for each notification type to send notifications to the customers only during their hours of availability.
Also, Route4Me's last-mile delivery software comes with a customer portal that enables your customers to track the statuses on their own.
They simply need to log in to Route4Me (using a tracking number or their Account ID) to monitor the statuses of their inbound visits.
Optimize Load Distribution
Many times, vehicle load capacity is under-used for meeting shorter delivery windows. However, optimal transport utilization is essential to reduce last-mile delivery costs.
If you cannot manage transport well, delivery costs will increase manifolds. You have to look for ways to maximize the load capacity of the transport vehicle.
The mix-fleet vehicle approach is a good way to optimize load distribution. Packages can be batched together as per some suitable criteria to better load distribution.
The delivery personnel should also allocate the load suitably so that last-mile costs can be managed efficiently.
Delivery scheduling software can also help here. It automatically takes care of load and weight, and height restrictions while planning routes, so you never need to worry about load distribution again.
Use Smart Warehousing
There was a time when warehouses were located on the outskirts of town. With on-demand and hyperlocal deliveries rising, the trend is changing.
To save on delivery costs, it is important for the distance covered by the parcel to be minimized. And, with a conveniently located warehouse, it takes less time for the parcel to reach the customer, thus meeting the short-delivery time window.
Track Your Drivers and Vehicles in Real-Time
You may plan the best routes for your drivers, but if they do not follow them as instructed, all your efforts will be vain.
They might slack off, make personal stops, or overspeed. Such activities could translate into delayed deliveries and unnecessary expenses.
It is not only about a driver violating your instructions. There could be genuine problems, such as a sudden vehicle breakdown in the middle of nowhere.
Without vehicle tracking software, you will not know about such instances and will only be informed when you get a customer complaint about a delayed delivery.
So, monitoring your drivers in real-time is important, and a commercial GPS tracker can help you here.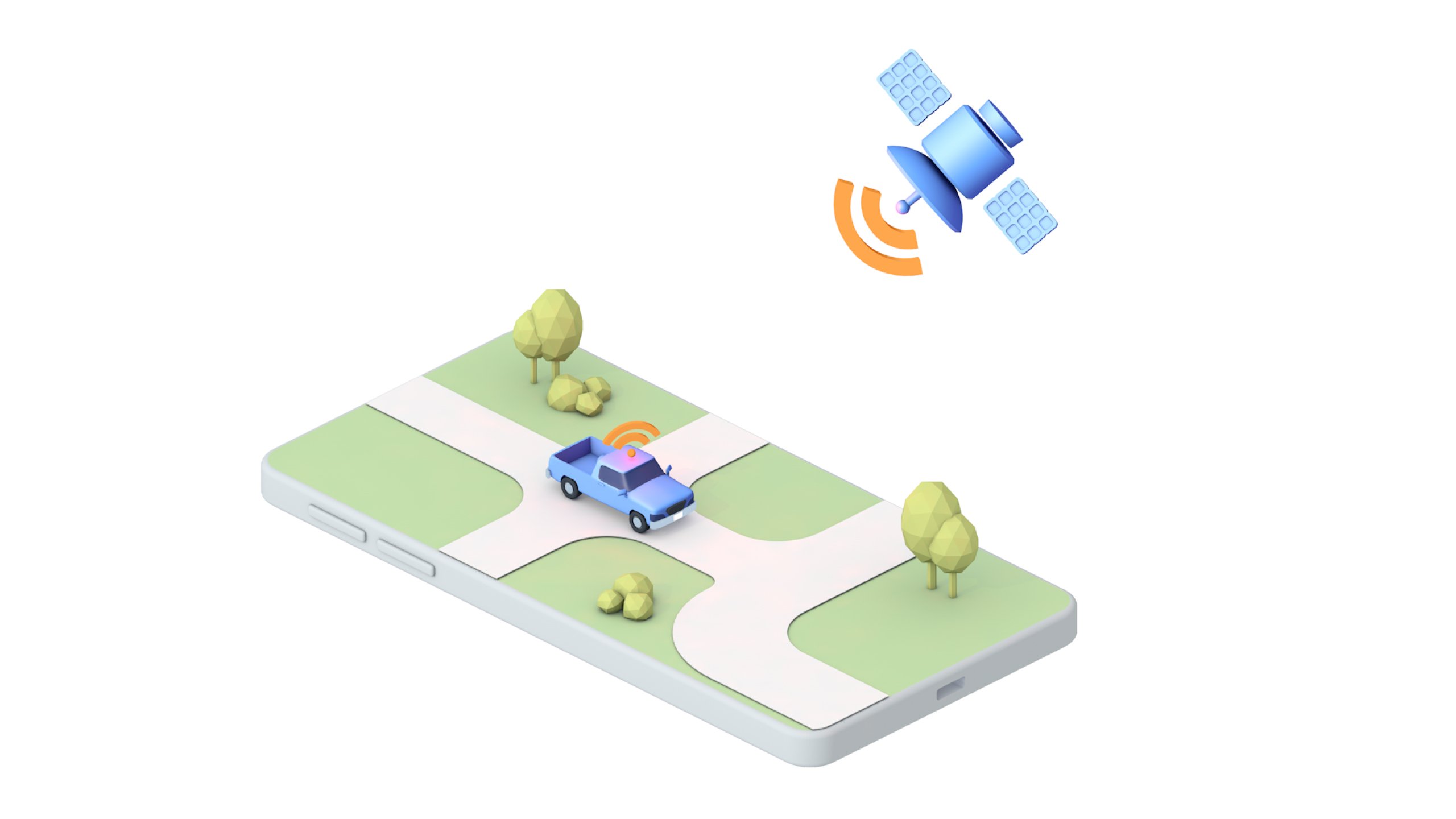 But, you do not need to buy a separate GPS tracking software if you use Route4Me's route optimization software. It comes with a built-in vehicle tracking feature, so you get all the features under one umbrella.
Thus, by tracking your drivers, you will be aware of any situation your drivers find themselves in that requires your attention and can send immediate roadside assistance.
The best part is that Route4Me's route optimizer comes with a re-optimization feature so you can even reroute to make sure another driver nearest to the affected customer deliveries can still make the deliveries on time.
Conclusion about Reducing Last-Mile Delivery Costs
According to the Market Reports, the global last-mile delivery market size is expected to reach $55.2 billion by the beginning of 2025.
This spells both an opportunity and disaster for last-mile delivery businesses. You can make it big if you can sustain, but you can also drown if you do not optimize your business to minimize last-mile delivery costs.
Many things might not be in your control when it comes to reducing last-mile delivery costs.
For instance, you cannot control the weather conditions. But there are ways to get around the things that you cannot control.
For example, you can use route optimization software that considers the weather conditions when showing the most efficient routes.
There are also things that you can control. For example, you can automate your processes and use a multi-stop route planner for its many amazing features for last-mile optimization and reduce last-mile delivery costs significantly.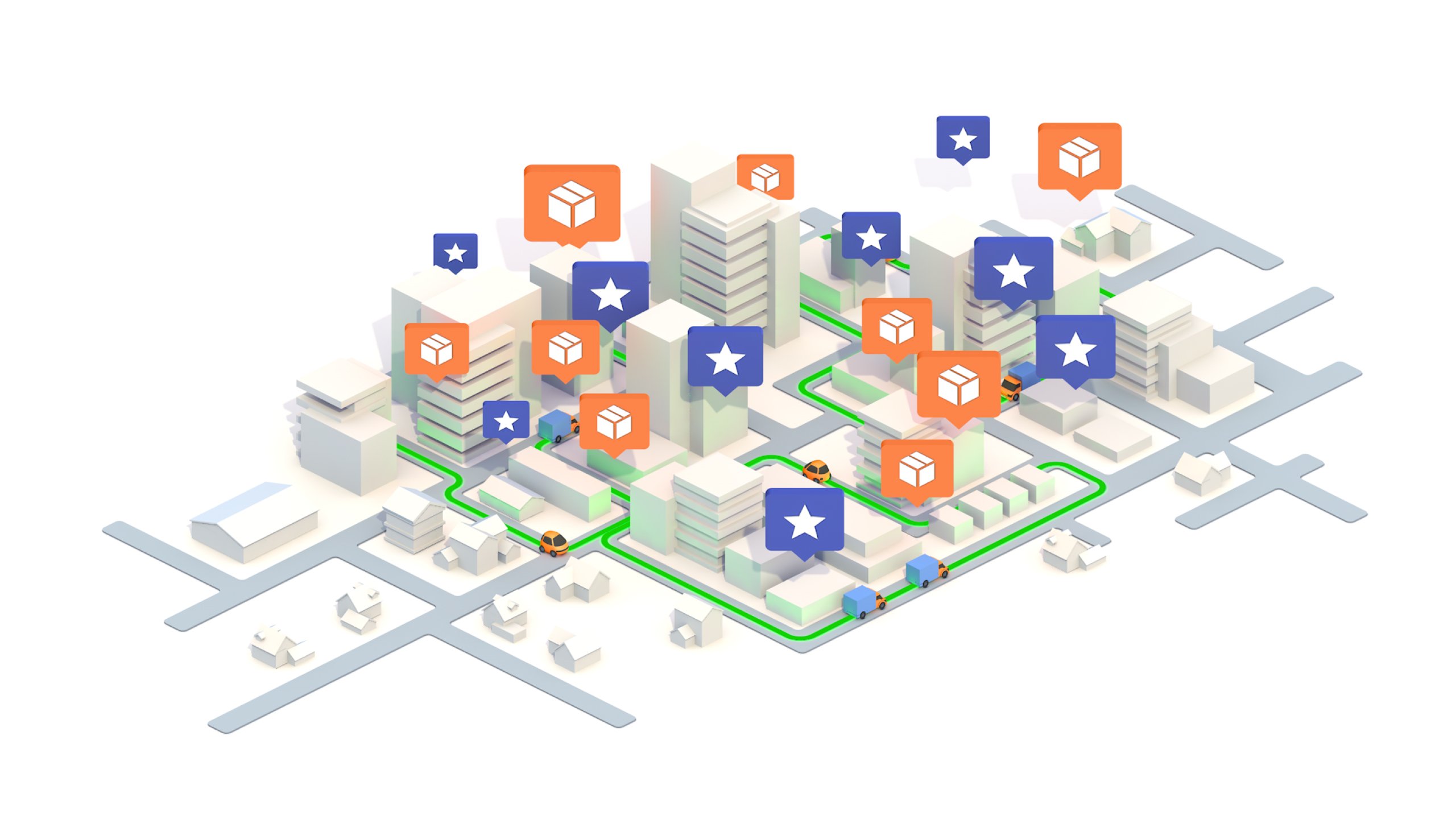 So, how do you reduce your last-mile delivery costs? Do you have any questions? Please feel free to leave your comments below.
Want To See For Yourself How Route4Me Can Boost Your Profits?
Whether you want to slash the time it takes you to plan routes for your drivers, increase the number of stops they can make, or keep your customers satisfied knowing that your drivers show up on time… Route4Me helps you achieve that!