Table of Contents
The Covid-19 pandemic has changed the way we live and conduct our businesses. Who could have imagined that the term "social distancing" would become a part and parcel of life? But, masks, sanitizers, and physical distancing have become the new normal.
Another term that has become common lingo since last year is no-contact delivery.
With countries and cities declaring lockdowns, people have no choice but to turn online for their shopping needs. According to a report, in March last year, there was a 21% year-on-year growth in online shopping. The number increased to 32% in April 2020.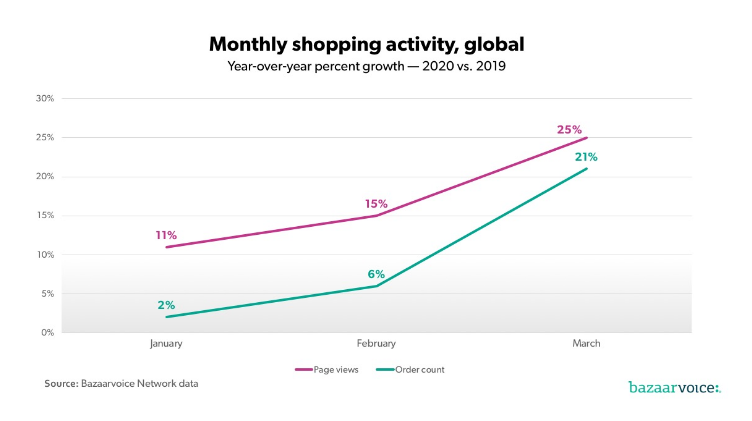 This just goes to show that the customers' behavior has changed as online shopping has become the preferred mode of shopping over the months following the declaration of Covid-19 as a pandemic by the World Health Organization.
This online shopping frenzy has led to eCommerce companies adapting to the new way of operating. One such way is by adopting contactless delivery.
As per a Forbes report, no-contact delivery is here to stay. It will still be here even after the pandemic is officially declared over.
Hence, if you have not already done so, it is time you started implementing strategies to include no-contact delivery into your business operations. This article will guide you on how you can successfully do that.
But, first things first, let us understand what this new term means.
What Does No-Contact Delivery Mean?
Simply put, no-contact delivery means exactly what the name suggests: Your drivers deliver orders without making any physical contact with the customers. One of the best examples is a food delivery driver leaving the order at your doorstep and ringing the bell to alert you.
Because of the ongoing pandemic, contactless delivery has become widespread with stores creating particular, fixed places for contactless pick-up of orders.
While this sounds pretty simple, and it is indeed simple for the customers, it is not so for delivery businesses like yours. This is because various reasons, some of which are:
Customers not being aware of the delivery
Orders delivered at the wrong address
Complaints of no delivery
It can be a real problem if any of the above happens and your customers complain about your business.
Not only are shoppers moving online, but they also leave and read reviews more than before. So, your delivery business can take a bad hit if the no-contact delivery you are offering is not running smoothly and is not effortless for the customers.
With this in mind, we come to the most important part of the article, setting up no-contact delivery for your business.
How to Set up No-Contact Delivery?
The idea is to make life easier for yourself, your drivers, and your customers with no-contact delivery.
You do not want to get yourself into deeper waters, as mentioned above. So, you must find a way to achieve contactless delivery that also lets you ensure that there will be no delivery-related problems. That is possible with the help of route optimization software.
Want To See For Yourself How Route4Me Can Boost Your Profits?
Whether you want to slash the time it takes you to plan routes for your drivers, increase the number of stops they can make, or keep your customers satisfied knowing that your drivers show up on time… Route4Me helps you achieve that!
A delivery route planner app is primarily meant to plan a route with multiple stops. But, it comes with some extraordinary features that can also help you implement a seamless no-contact delivery. Below are some of the additional features:
Customer Alerting and Notifications
This is the most important feature of a map route planner that can help you achieve a flawless no-contact delivery.
Contactless delivery entails delivering orders with little or no scope of physical interaction with the customers. The only way to achieve this, while also ensuring that the parcels are received by the customer they are intended for, is constant communication between the drivers and the end-customers.
The Customer Alerting and Notifications feature of a delivery route planner app allows you to notify your customers at strategic points as decided by you.
For instance, you can choose to notify customers through email or SMS once their orders are out for delivery, or when the orders are close to the customers (say within 5 km of the drop-off locations).
In this way, the customers will be informed about their orders at every step and there will be minimal scope for complaints.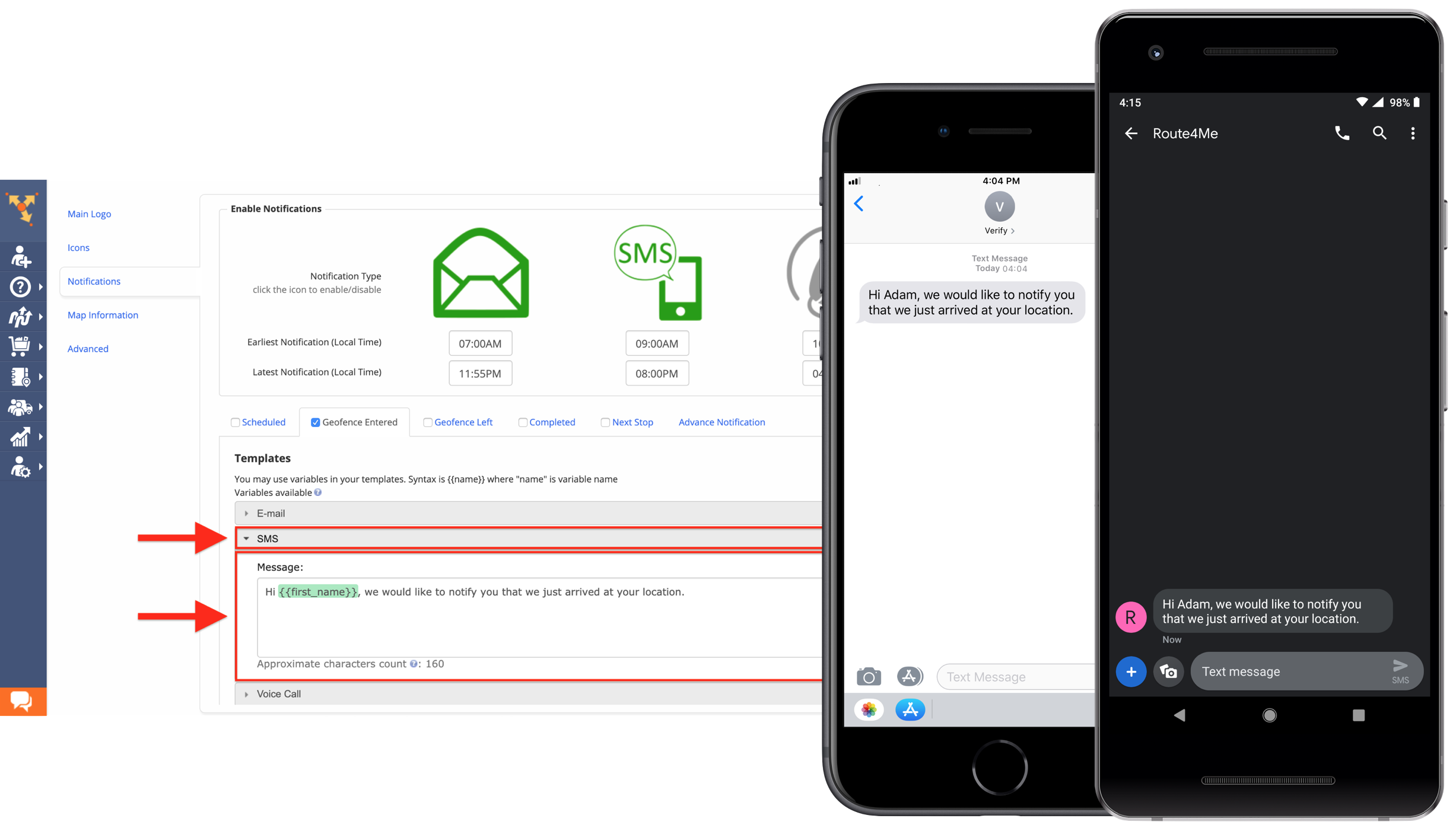 Proof of Delivery (POD)
Collecting proof of delivery has always been important to ensure there are no disputes later on. But, it is more important now when there are little to no physical interactions with the customers.
A good delivery route planner app offers features that give multiple ways of collecting digital PODs, such as:
Taking pictures – Image collection is one of the best ways to collect PODs as far as no-contact deliveries are involved. The drivers can click a picture of the delivered item at the location, directly on the route planner app. The customers will then receive the picture which will stay in your database as a POD too.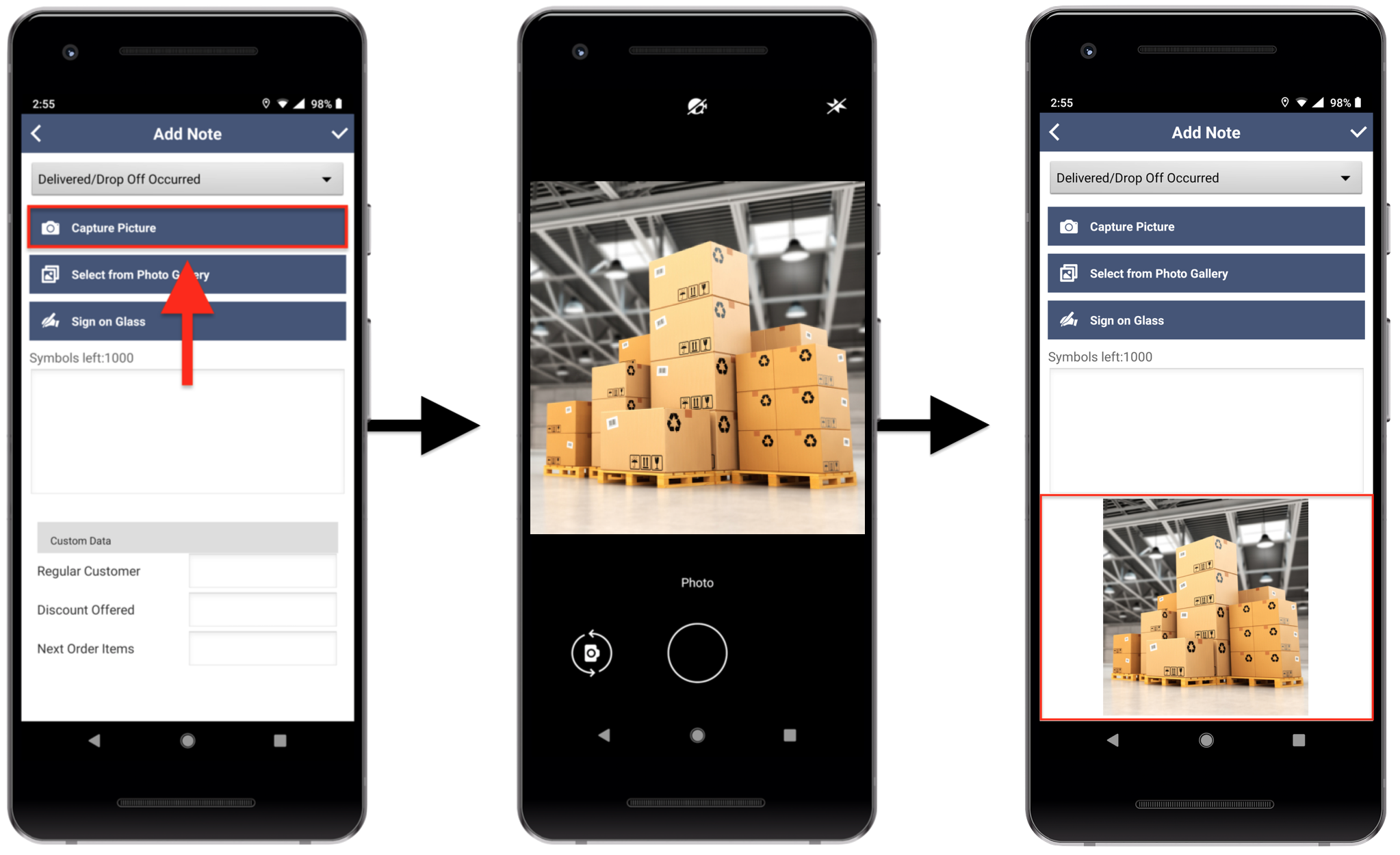 Scanning barcodes – This is another great way to ensure the safe delivery of parcels. Your drivers can scan the barcodes on the orders during pick-up and during delivery. The information is then automatically updated on the system. This POD collection feature makes tracking parcels easy in case of discrepancies.
Adding notes – Customers might want you to deliver parcels at their preferred locations to ensure safety. The best route planners offer an "Add Note" feature that enables you to leave notes and delivery instructions to avoid any confusion for your drivers and ensure no-contact delivery. These notes often have key information, such as buzzer numbers, gate codes, and special instructions detailing when and where to leave packages.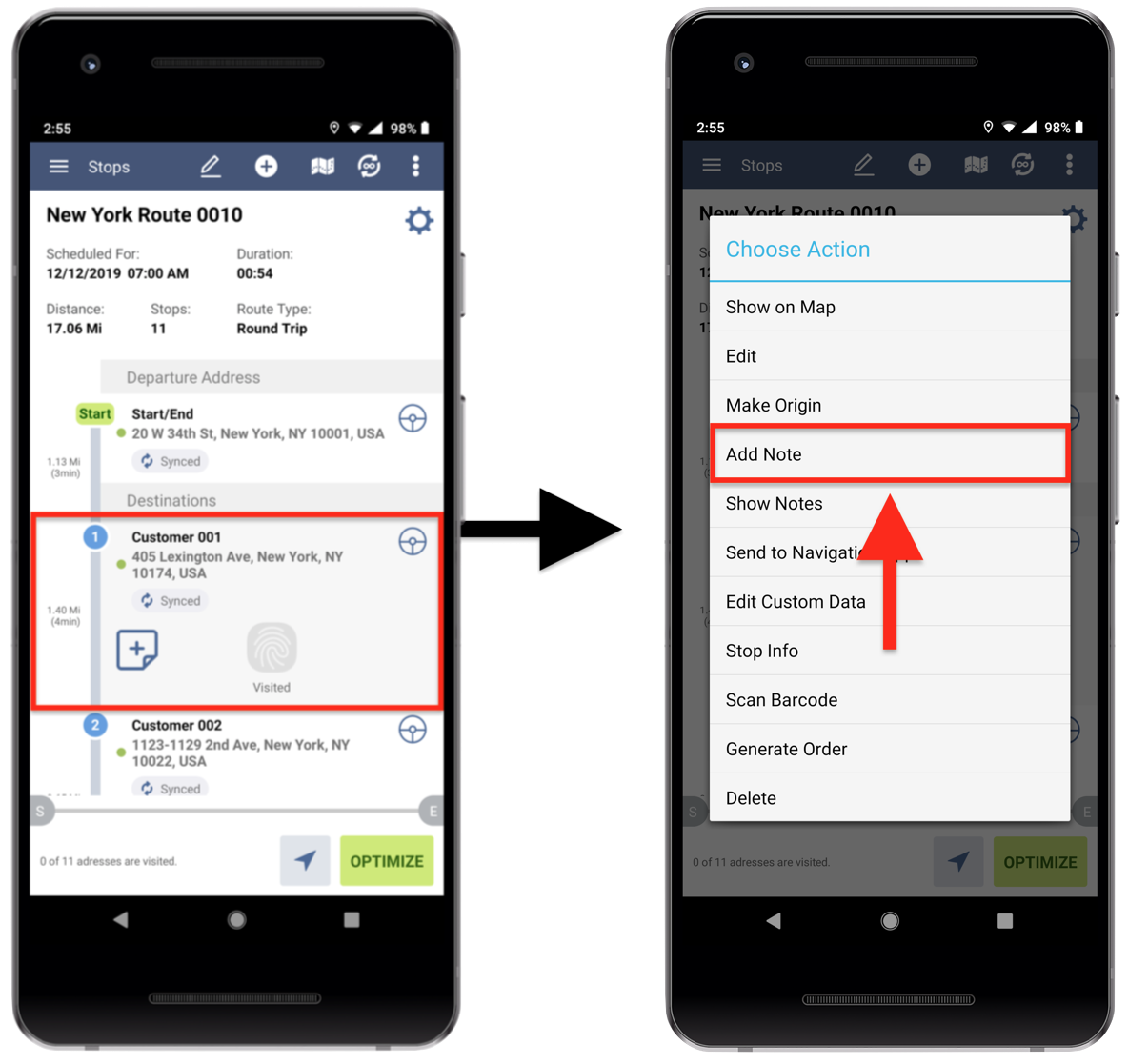 Customer Portal
It is important to keep your customers updated about their orders, because, as per a survey, 47% of consumers say that they would never trust a business that does not offer clear visibility of their orders in transit.
However, it is difficult to keep answering the queries of customers regarding their orders. So, the customer portal feature of a map route planner minimizes such customer interaction.
The portal allows customers to log in to track and trace their own orders in transit. But, you get to decide how much information you want to share. For example, you can show the estimated time of arrival, but choose not to share the details of the driver delivering the order.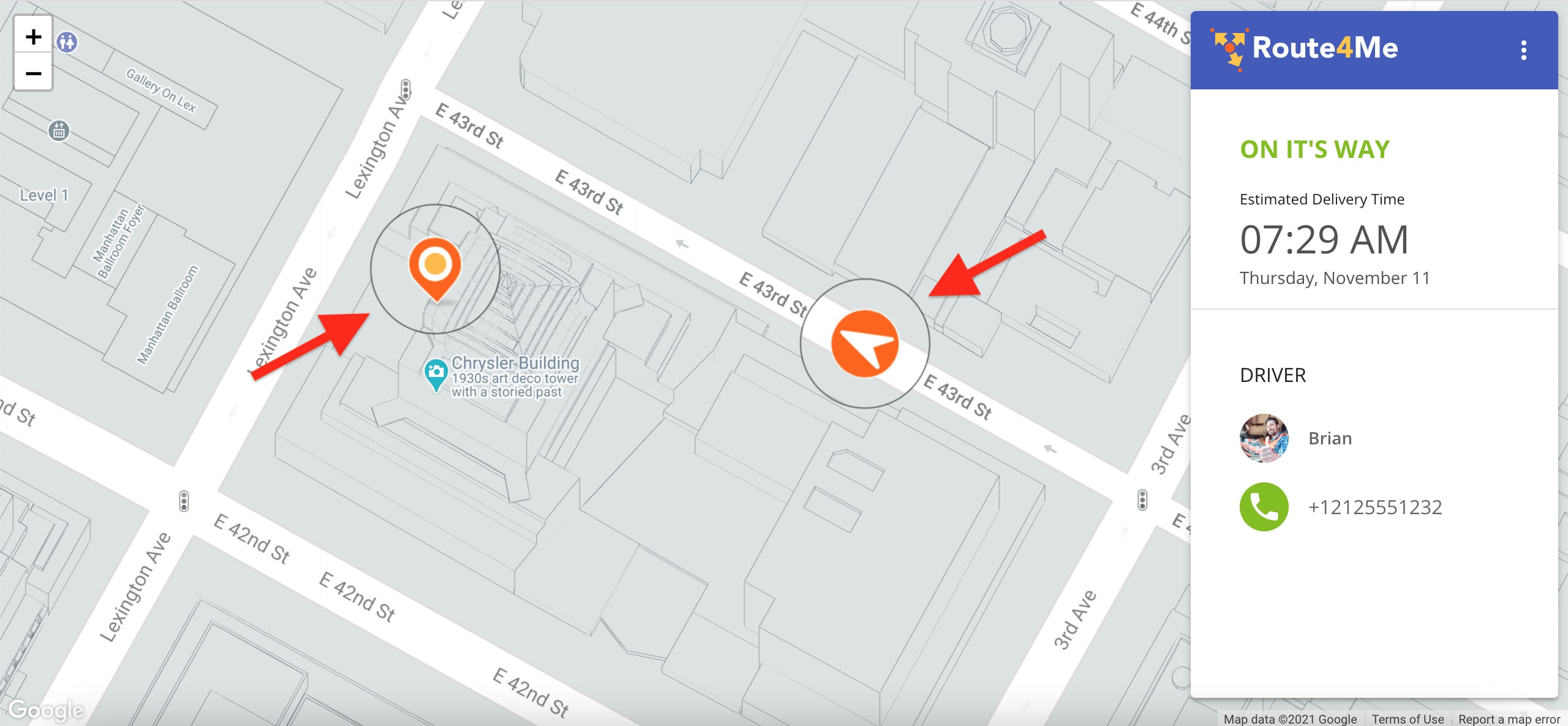 So, this is how a simple delivery route planner app that is primarily meant for providing driving directions from one place to another can double up as the most useful tool for implementing smooth contactless delivery.
Conclusion about Setting up No-Contact Delivery
A route optimization software can equip your drivers with all the necessary features they need for a fast, safe, smooth, and seamless no-contact delivery.
Contactless delivery is here to stay and, when you have such technology at your fingertips that makes your life so much easier, why not make full use of it?
Invest in a multi-stop route planner app and see your delivery business reach new heights.
Want To See For Yourself How Route4Me Can Boost Your Profits?
Whether you want to slash the time it takes you to plan routes for your drivers, increase the number of stops they can make, or keep your customers satisfied knowing that your drivers show up on time… Route4Me helps you achieve that!