You need the best apps for delivery drivers to save time and be more efficient.
For example, you need the best delivery service app to plan, navigate, and always make on-time deliveries.
You also need the best delivery driver apps to find the lowest fuel prices.
Simply put, you need the best delivery apps to ensure you can keep your delivery promises while finishing your work on time (or even early) to have an excellent work-life balance and keep yourself healthy.
But which apps for delivery drivers should you use? Here are our top picks.
Table of Contents
#1 – Route4Me Route Planner App for Optimizing Routes with No Limitations
There are many GPS navigation and other delivery apps you can use. However, you need more than a map that gives you directions. This is why you need Route4Me's routing app, one of the best delivery apps for drivers, whether you offer food delivery services or any other delivery services.
Instead of wasting time rearranging addresses in Google Maps or another delivery app like Waze (which is only significant for one or two stops), you should use the Route4Me route planner app to plan the best delivery routes for unlimited stops.
Route4Me's multi-stop route planner app works with Google Maps, Apple Mapps, and Waze to allow you to use the navigation system your drivers are comfortable with or the one you, as manager or dispatcher, insist on using.
With Route4Me's package delivery app, you just need to upload the list of addresses in the software, set some parameters, and hit optimize.
The map route planner will then provide well-optimized routes with accurate directions to work for delivery drivers. And it does all this in just 30 seconds!
RouteMe's final mile software even factors in weather conditions, traffic congestion, roadblocks, delivery time windows, vehicle load capacities, left turns, and more to avoid getting stuck on the road.
Long story short, you or your delivery drivers will always arrive destination on time, whether delivering to convenience stores or to an individual customer.
Features and Benefits of Route4Me's Last-Mile App
Here's a quick list of the features and benefits offered by Route4Me's delivery routing app:
It is available on both Android and iOS devices.
Comes with an "Add Note" feature to leave notes and delivery instructions to avoid confusion. You can note essential information, such as buzzer numbers, gate codes, and special instructions detailing when and where to leave packages.
Allows you to take pictures of the delivered items and then share them with customers to ensure no-contact delivery.
Offers barcode scanning to help you scan the barcodes on the orders during pick-up and delivery. The information is then automatically updated on the system. It makes racking parcels easy in case of discrepancies.
Comes with a custom alert and notification feature to inform customers when their packages are out for delivery or near their locations.
#2 – Google Maps for Route Planning of up to 10 Stops
Google Maps is undoubtedly the most popular GPS app for delivery drivers.
With the app, you just need to enter a starting point, and the destinations and the Google Maps route planner will show you the route immediately.
There are several benefits to planning routes with Google Maps because of its powerful features, including:
Offline navigation
Satellite imagery
Real-time traffic information
Voice-guided turn-by-turn directions
Trip progress sharing
Integrated Google Assistant
Indication of the nearest gas stations and parking lots
The best part is that Google Maps is a free delivery driver app on Android and iOS devices.
However, the downside is that you can plot a route on Google Maps for only up to 10 stops.
This might not concern you if you're an independent contractor with a reliable vehicle or have a single driver who needs to visit fewer than 10 destinations.
But, it's not the best delivery app for drivers if you run a medium- to large-scale delivery business with multiple drivers who must make numerous daily stops.
Instead, you should use route optimization software, one of the best apps for delivery jobs.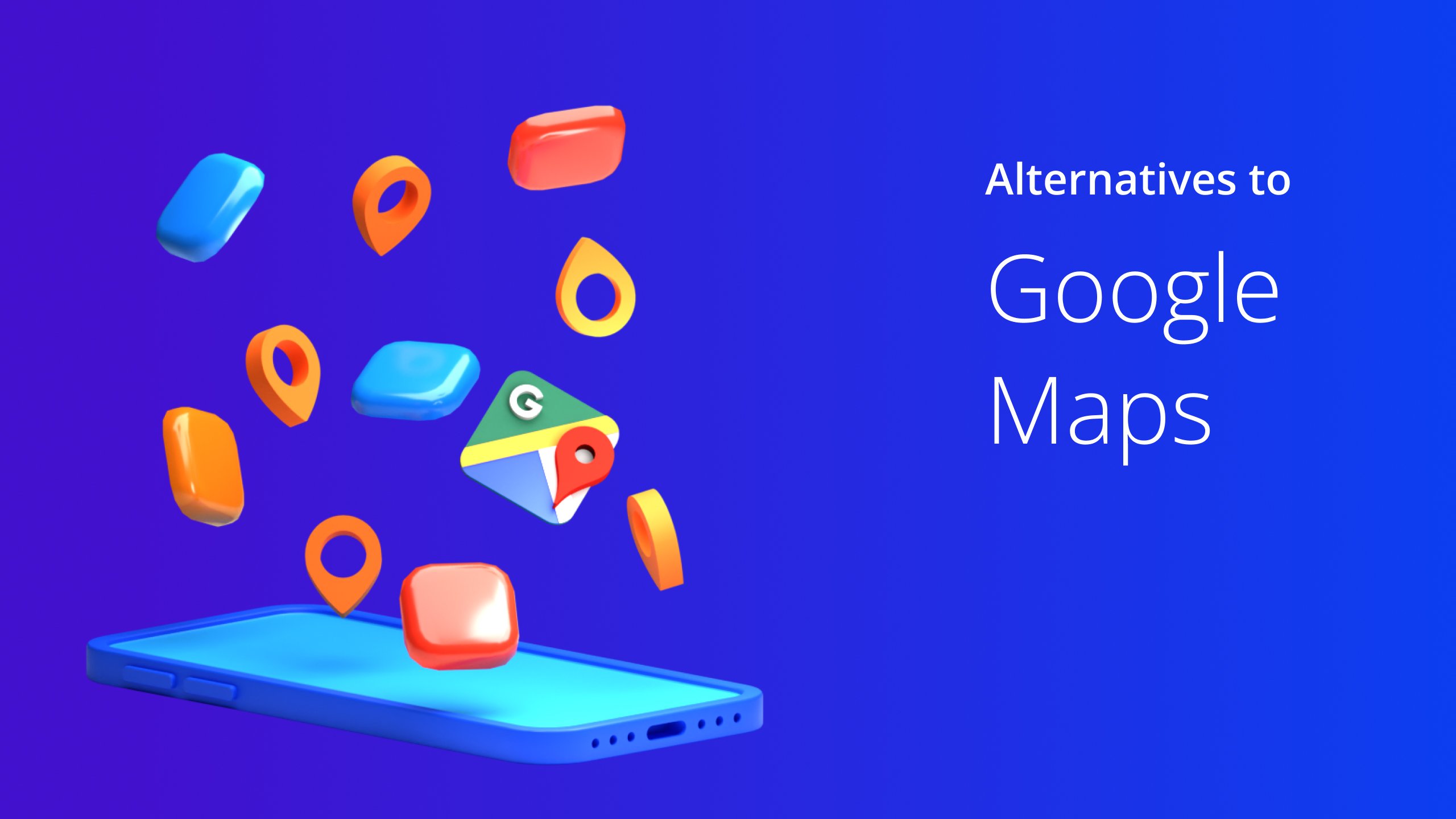 #3 – MyFitnessPal App for Delivery Drivers for Healthy Eating and Exercise
Driving involves a lot of sitting, so figuring out how to move regularly is essential. Plus, what you eat impacts how you feel too.
Therefore, healthy eating choices are paramount to gaining the energy to get through those long days of driving.
You don't want to miss out on having meals on time or not eating correctly on the road all day. This is where MyFitnessPal could be of immense help.
MyFitnessPal is a popular app for delivery drivers that can help with healthy eating and exercise. You can use it to monitor the food you eat and your activity.
The courier driver app also has many resources, such as a comprehensive list of activities encouraging movement and easy recipes for healthy meals and snacks.
Here's a quick rundown of some of the features and benefits offered by MyFitnessPal:
Comes with a database of more than 11 million foods, including their calorie count, nutrition information, and serving size.
You can scan barcodes, save recipes and meals, and use Quick Tools for fast and easy food tracking.
Comes with the world's largest fitness community (as they claim) for tips, advice, and support around the clock.
Allows you to connect MyFitnessPal with over 50 apps.
Is available on both Android and iOS devices.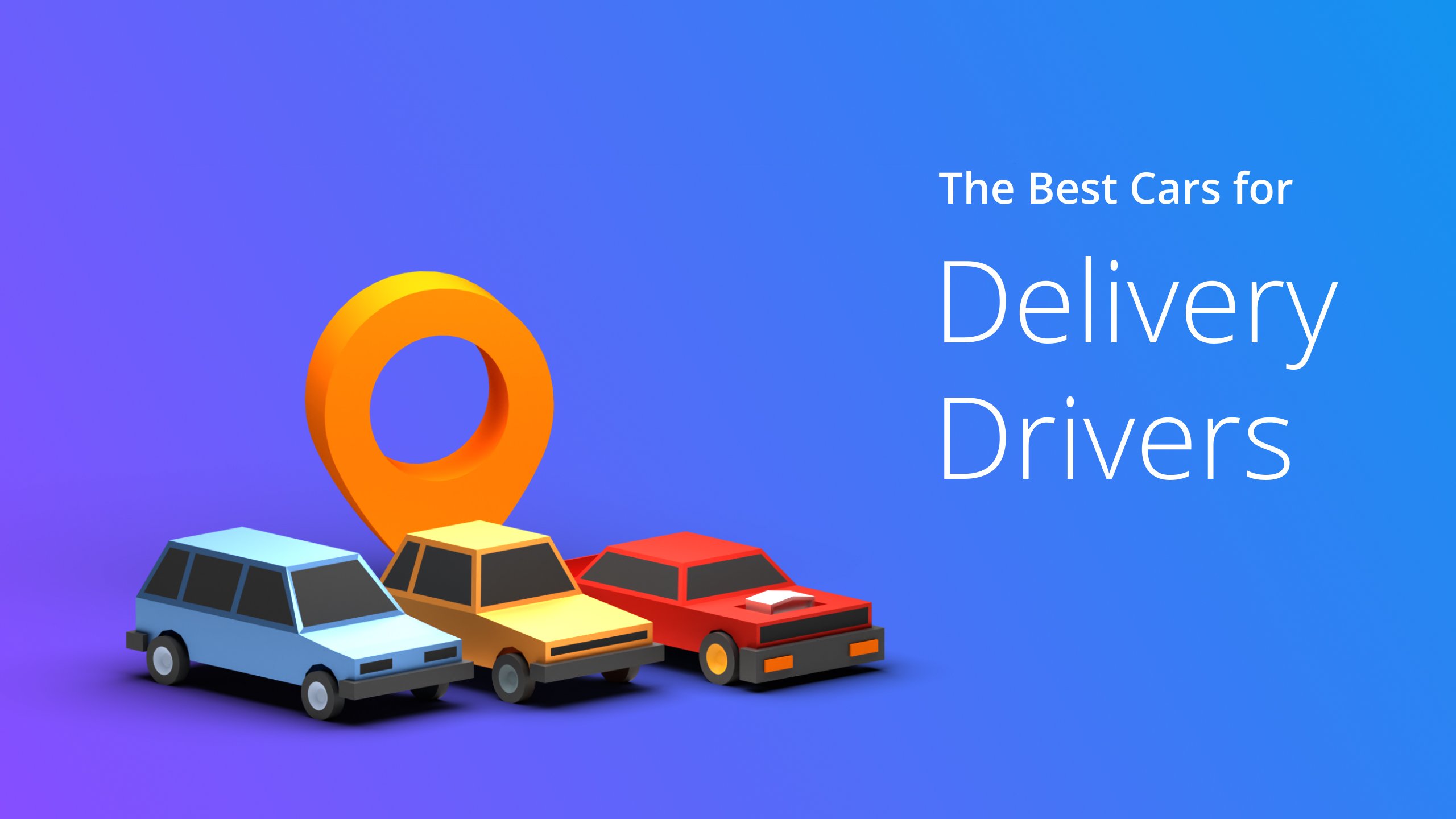 #4 – Toilet Finder to Find Public Bathrooms
You or your drivers might be in a vehicle all day, but you still need bathroom breaks at regular intervals to avoid making emergency stops that could mess up your route.
Luckily, Toilet Finder, a must-have app for delivery drivers, can quickly help find nearby public toilets. It's even free to use but does come with ads.
Toilet Finder is a crowdsourced independent driver app with around 50,000 contributors adding new public toilets and informing the developers when any public restrooms are nearby.
Below are some of the features and advantages of the Toilet Finder app:
Comes with a database of over 150,000 toilets across 180 countries.
Comes with an intelligent assistant. You just need to say "Hello" to trigger the GPS, and the app will find a public toilet near you.
Allows you to find free toilets and those accessible to disabled persons.
Comes with a rating system.
Is available on both Android and iOS devices and has over 1.5 million downloads.
Long story short, the Toilet Finder app makes regular bathroom breaks a breeze.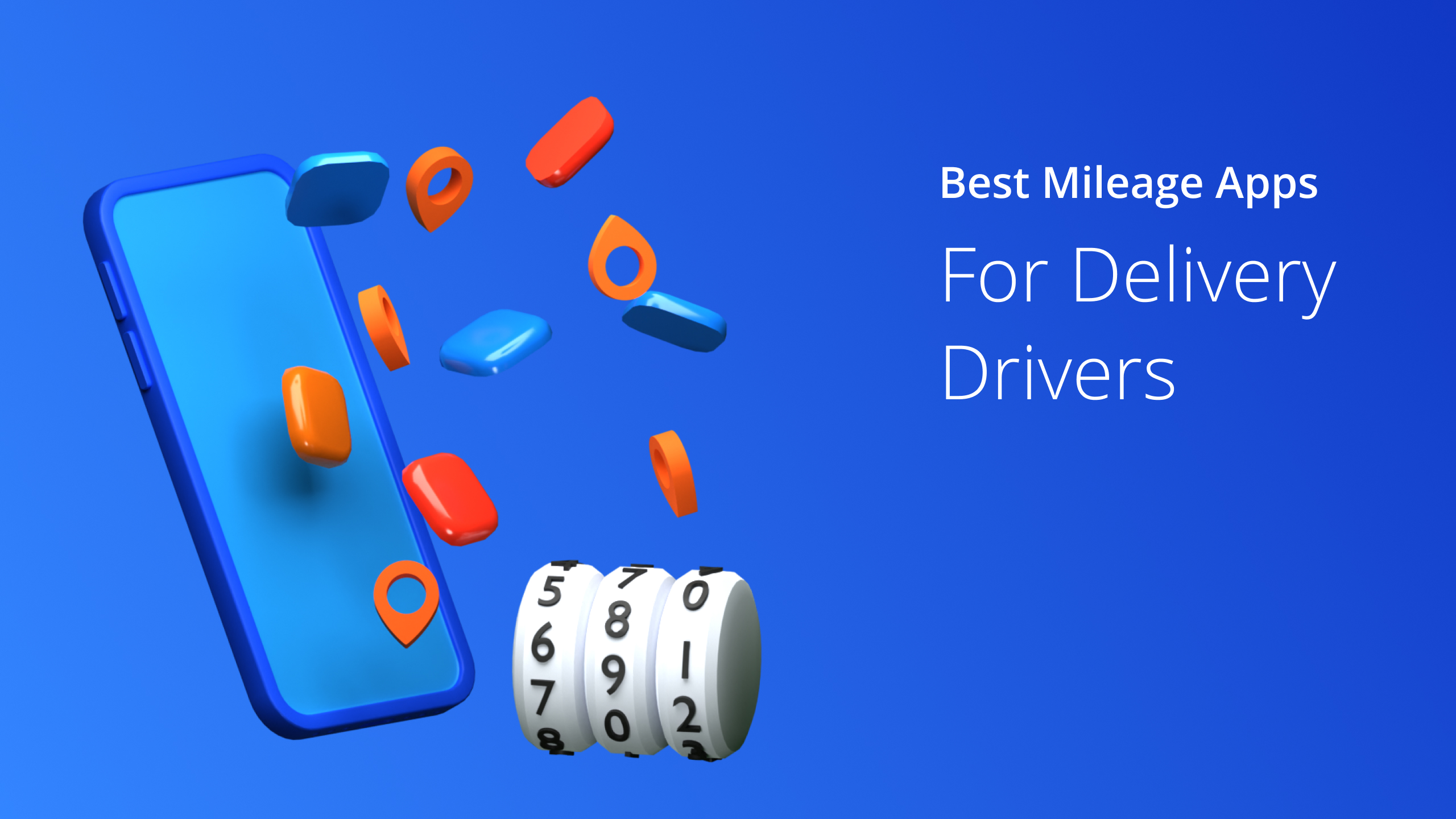 #5 – GasBuddy App for Delivery Drivers to Finding Cheap Gas Prices
One of the most significant regular expenses for delivery drivers is fuel. GasBuddy is one of the popular apps for delivery drivers that helps find the best fuel prices at nearby gas stations to save money on fuel.
It's a crowdsourced app that asks users to enter the prices they pay at the pump. It then lists the gas stations in your area to help your drivers find the one with the lowest price.
Here's a quick list of some of the critical features and benefits of the GasBuddy app:
Offers exclusive deals, rewards, and fun challenges to help users win free gas.
Is available on both Android and iOS devices.
Provides a free GasBuddy fuel card that helps drivers save up to 25¢ per gallon.
Helps you find and sort gas stations by price and location.
Tracks driving habits and offer tips and tricks to help drivers use less gas.
Allows drivers to track their gas use and export the log for taxes and reimbursement.
Allows you to add your vehicle to the GasBuddy app for automatic notifications when a new recall is issued.
#6 – WhatsApp for Messaging and Video Calling
You or your drivers may miss family while out on the road. It's pretty natural to feel lonely, which can be detrimental to health and lead to physical ailments and depression.WhatsApp is a valuable tool for keeping in touch with family and friends. Of course, it can be used to communicate with employers and other drivers. Although you should avoid texting while driving, it is crucial to stay in touch. Here's a quick rundown of some of the features of WhatsApp that can be useful for drivers:
Simple and reliable messaging app
End-to-end encrypted chats allow to share messages, images, videos, and documents securely
Drivers can make audio and video calls without any charges
Available on both Android and iOS devices
#7 – Headspace for Mindfulness
It's crucial to stay focused on the road. And that's only possible when you keep yourself healthy and happy. It's not enough to have physical exercise. Mental exercise is equally important. 
Headspace can take the stress out of your mind and help you manage complex situations. It comes with all the necessary tools for meditating to reduce anxiety and get a good sleep. You can take a quick break for meditation between your schedules to feel better and motivated throughout your journey.
Headspace claims it makes you feel 14% less stressed in 10 days. It is available on Android and iOS devices and offers a 14-day free trial. The monthly subscription costs $12.99. And the annual subscription comes at $69.99.
Frequently Asked Questions (FAQs) about Apps for Delivery Drivers
What is the best map for delivery drivers?
The best map for delivery drivers is subjective and can vary based on your preferences and needs. However, Route4Me, Google Maps, and GasBuddy are the most popular delivery driver apps. They provide accurate routes with turn-by-turn directions, real-time traffic updates, and more to make your journey seamless
What is a delivery route planner?
A delivery route planner is a software application to plan the most efficient routes for delivery drivers. It considers traffic congestion, delivery time windows, weather, vehicle capacity, and more constraints to minimize travel time for delivery drivers and ensure they always arrive on time.
Final Words About Delivery Apps
You need to balance good driving with speedy deliveries. And, if you plan your routes efficiently, you'll earn more money, while your drivers will have less stress and better job satisfaction.
The best delivery driver apps, whether a food delivery app or an app to deliver groceries, will help you find the best routes, save money on gas, ensure sufficient breaks, and manage any on-road challenges easily.
With our guide to the best apps for delivery drivers (which works for Walmart delivery drivers and UPS delivery drivers), you'll save time, and your drivers will be on their way safely and return home at the end of the day feeling satisfied.