On-time delivery is no longer just a goal; it has become a critical metric in determining the success of your business.
The deadly pandemic has only made it more important. This is because people now shop differently, with American consumers preferring to buy online to stay safe. This helped online merchants earn an extra $107 billion this year. Also, online sales increased by 42% in August compared to last year during the same period, according to an Adobe report.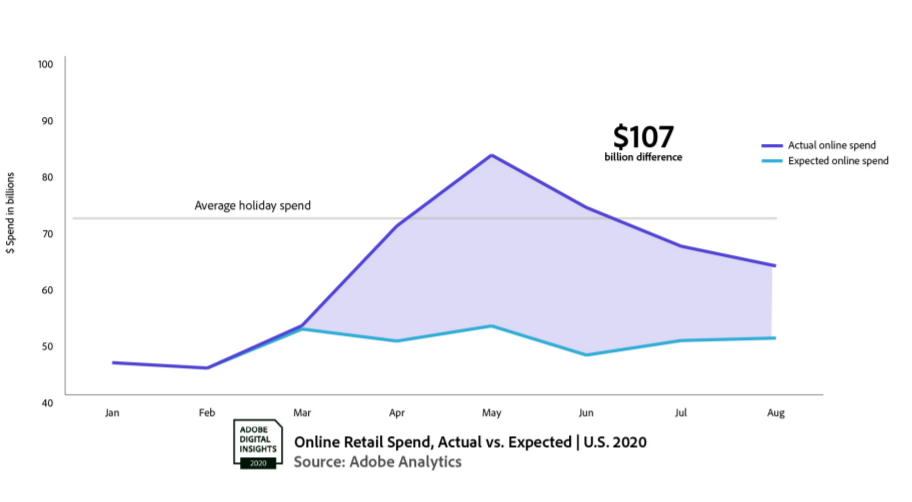 This increase in sales might seem great, but the dark side is that changing consumer shopping behaviors are also putting tremendous pressure on every delivery and eCommerce company.
For example, faster deliveries, such as two-hour or same-day delivery, was already a norm even before the pandemic, thanks to Amazon. But, now your eCommerce company has to make even more deliveries without compromising turnaround time to attract and retain customers. So, making ontime delivery has become a nightmare.
However, with the right on-time delivery improvement plan and by using available technology solutions, you can reduce the pressure on your drivers and ensure that they show up on time, every time. Read on to find out how.
Minimize Wait Time and Failed Deliveries
Waiting time at customer locations can jeopardize your entire process. If a driver waits for even a couple of minutes, it will mess up his or her other scheduled deliveries. This makes it more difficult to offer on-time delivery service, especially now that the driver has to make more deliveries than ever.
Failed deliveries can be even more costly. A single failed delivery will impact your other deliveries and will increase your expenses in terms of time and distance traveled as your driver will have to make another round to deliver the parcel.
Last-mile delivery costs will further skyrocket if you deliver goods that need specialized handling, treatment, and security, such as those requiring refrigeration. Such goods fall into the attended delivery category, comprising the largest number of delivery attempts.
So, try incorporating practices or use tools that will ensure that your drivers don't need to wait or engage in lengthy paperwork.
For example, an advanced route planner offers a customer alerting and notification feature that notifies your customers whenever their packages are out for delivery or nearby.
In this way, your customers will be available to pick up their packages and your drivers won't need to wait when they arrive at customer locations.
Individually, it might not look like such a feature will make a big difference. However, if you combine the entire delivery period for the day, you will find that such waiting times are a silent killer. Remember, even a couple of seconds or minutes of wait time can delay your drivers' other scheduled deliveries and mess up your entire plan.
Want To See For Yourself How Route4Me Can Boost Your Profits?
Whether you want to slash the time it takes you to plan routes for your drivers, increase the number of stops they can make, or keep your customers satisfied knowing that your drivers show up on time… Route4Me helps you achieve that!
Keep Your Drivers Happy to Make On-Time Delivery
To make an on time delivery, you need to depend on your driver. So, you should ideally try to ensure that your drivers are happy and giving their best on the road.
If the drivers are unhappy, they won't put in that extra bit of effort that can mean the difference between whether you can achieve on-time product delivery every time or not.
To keep your drivers engaged and happy, involve them in important discussions. They will then be more productive, be more accurate in their work functions, stay in their jobs longer, and treat customers better.
It is surprising how often delivery companies think of their drivers as separate entities, not involving them in decision making. There is a lot of information as the following that can impact whether delivery is made on time that fleet managers don't know and their drivers don't bring up with them.
Type of vehicles you need to buy

When a vehicle must be sent for maintenance

Which

delivery routing software

makes their job easier and they like the most

What the traffic coefficients should be in different parts of town on different days of the week

Type of rugged devices they are most comfortable with

Which tires and/or pressure feel most comfortable or safest

Areas or parts of town they would like to avoid 

Typical battery life duration and different types of mounts/charger speeds

Locations of dangerous intersections or schools to minimize high-risk driving
Moreover, losing a good driver means increased costs, including hiring and training costs and the time spent doing that. So, keeping your drivers on staff is crucial, especially in these tough times. To ensure this, you can offer incentive and reward programs.
You can use a delivery scheduling software, which often comes with a reporting and analytics feature, to track on-time delivery performance. You can then recognize those drivers who keep to the on-time delivery benchmark.
If your drivers are rewarded, they will be motivated to keep up the good work. Even just providing free WI-FI, directing them to truck-friendly restaurants, giving gift cards, and allowing them to take breaks in safe and standard motels can work towards ensuring the happiness of your drivers.
Using the analytics feature, you can also promote the top performing drivers to the next level. Learn why you should promote your drivers. You can also have a dynamic driver training program in place to train the under-performing drivers to help them rise up the ladder next time.
When your drivers see that you are committed to their growth, they will do the extra effort to make deliveries on time.
Optimize Your Delivery Process and Increase Visibility
If you pay extra to hire drivers and buy vehicles, then offering an on-time delivery service won't make sense. So, not only do you need to offer on-time delivery, you need to do so with fewer vehicles and resources. That is only possible when you plan efficient routes for your drivers.
Manually planning routes, using pen and paper, Apple Maps, or Google Maps may not be the best option. There are too many variables at play that can affect on-time delivery. You need to use a delivery route planner to plan well-optimized routes with turn-by-turn directions, while factoring in multiple parameters, such as traffic, weather, sunrise and sunset times, left turns, one-ways, loading, weight, and height.
Such software takes just 30 seconds for vehicle routing and scheduling so you don't need to spend productive hours.
In addition, the software comes with a re-optimization feature that helps you reroute an affected route due to a breakdown or any other unanticipated events and still make deliveries on time.
Also, the best route planners offer vehicle tracking features that help you track your drivers and vehicles on a map in real-time to help you provide an accurate estimated time of arrivals (ETAs) to your customers.
On-time delivery measurement also becomes easy with GPS on-time delivery metrics. Read about the nine benefits of investing in dynamic routing technology.
Conclusion
While these are three primary ways you can make your on-time delivery service world class, below are a couple other best practices you can implement:
Invest in local warehouses in multiple locations to lessen the delivery time.
Maintain realistic delivery service deadlines and follow these aggressively.
Build strong relationships with your suppliers or carrier partners.
Analyze your past production demand and delivery history to predict future requirements so that you can stock up accordingly.
Maintain accurate raw material inventories.
Remember, for business growth, it is imperative that delivery companies support their drivers with the right strategies and accurate decision making to make ontime delivery possible every time. Technology is available, but you need to embrace the right technology solutions such as route optimization software to see the benefits in no time.
So, are you still wondering how to achieve on-time delivery? Do you have any questions about on time delivery? Please feel free to leave your comments below.
Want To See For Yourself How Route4Me Can Boost Your Profits?
Whether you want to slash the time it takes you to plan routes for your drivers, increase the number of stops they can make, or keep your customers satisfied knowing that your drivers show up on time… Route4Me helps you achieve that!