Navigation apps have become must-haves for every field service business and individual.
Google Maps may hold the lion's share of the navigation market, but many other top-grade GPS apps, including Waze and Apple Maps, are available.
Every GPS navigation app has distinctive features that set it apart from other apps. A mapping app that suits others might not fit your requirements. Therefore, choosing the best app for navigation is often more challenging and confusing.
To make this easier for you, we have done the legwork and compiled the following list of the best navigation apps for Android devices and the best GPS apps for iPhones.
Table of Contents
What is a GPS Navigation App?
A navigation app is a software application that provides users with real-time directions for navigating from one location to another using mobile or GPS-enabled devices.
The best GPS navigation apps offer several useful features, such as voice-guided GPS navigation, real-time traffic data, weather data, access to offline maps, and many other up-to-date information that makes navigation seamless.
#1 Route4Me – Beyond Just a Typical GPS Navigation App
An ordinary smartphone GPS app could be helpful if you just need navigation and no optimization.
But a mapping app isn't enough if you make multiple stops daily. This also holds true if multiple drivers need to make numerous stops.
In such a case, the Route4Me route planner helps you optimize and navigate routes most efficiently.
Route4Me's commercial navigation software uses an advanced algorithm to plan fuel-efficient routes with accurate last-mile driving directions.
The map app even factors in multiple constraints like weather, traffic congestion, roadblocks, time windows, and sunrise and sunset times to ensure your drivers never get stuck on the road and always arrive at their destinations on time.
The best part is that Route4Me's delivery route planner needs 30 seconds to plan a route with multiple stops.
Route4Me's delivery route optimizer allows you to plan unlimited routes at once. Route4Me's multi-stop route planner has also been downloaded over two million times across the globe. It's available on the Web and on Android and iOS devices.
The best navigation apps like Route4Me come with many other valuable features that make routing and scheduling and field operations management seamless, such as
GPS tracking to monitor drivers and vehicles on the road in real-time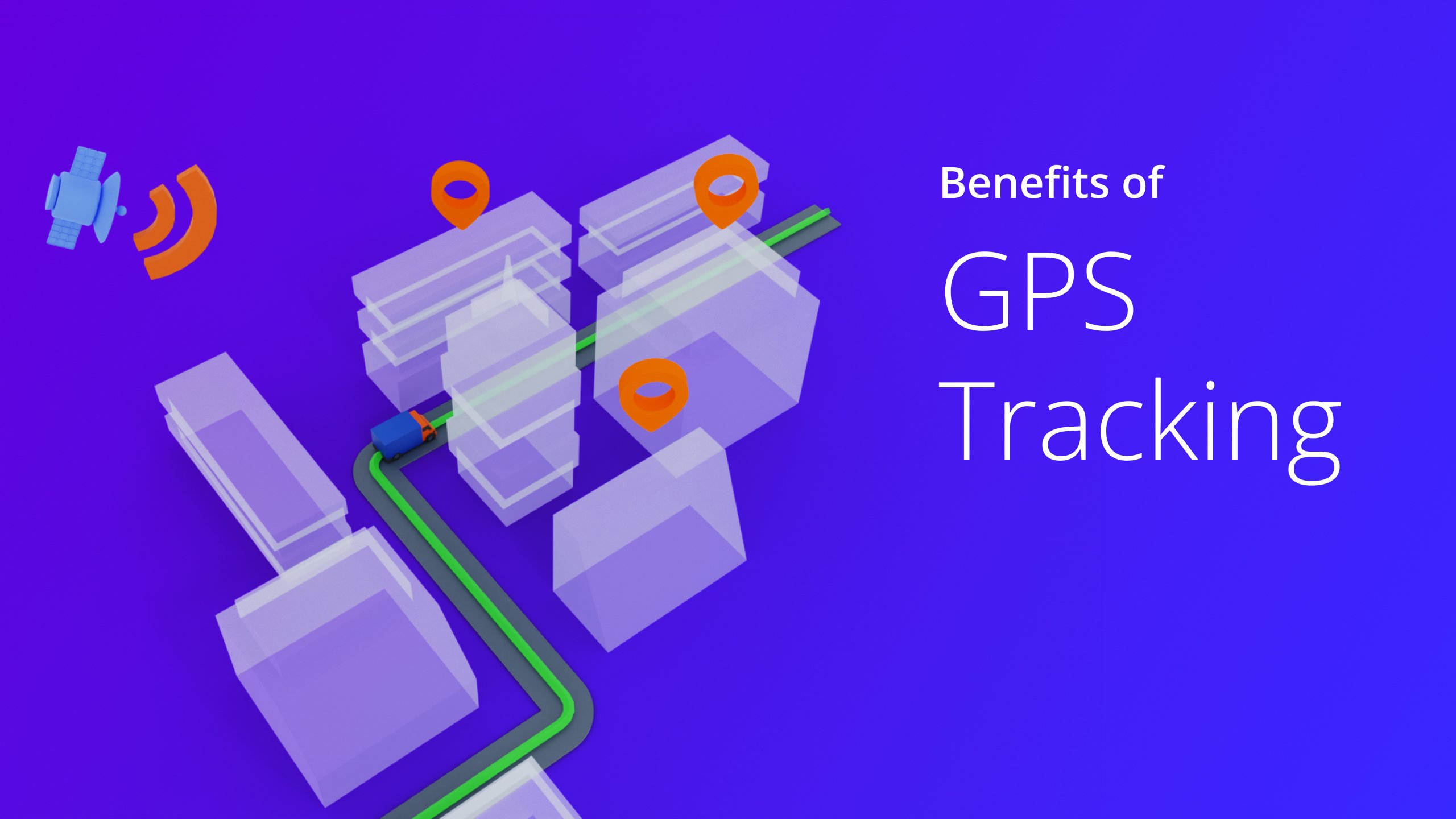 #2 Google Maps
The Google Maps app is undisputedly the most loved free navigation app among individuals going on road trips and field service businesses.
Some of the key features of the Google Maps route planner that make it the most sought-after GPS app for navigation are:
Real-time traffic information
Real-time ETAs
Voice-guided turn-by-turn directions
Integrated Google Assistant
Trip progress sharing
Offline mode
Satellite imagery
360° street-view augmented reality
However, Google Maps is not a good fit for multi-stop routing.
It shows you the best route from one point to the next but doesn't optimize the entire route. Plus, you can't add more than 10 stops to your route.
Google Maps might still be the best GPS app if you have one driver who must visit fewer than 10 destinations or addresses daily. But it's not the best free GPS app for medium- and large-scale field service and delivery businesses.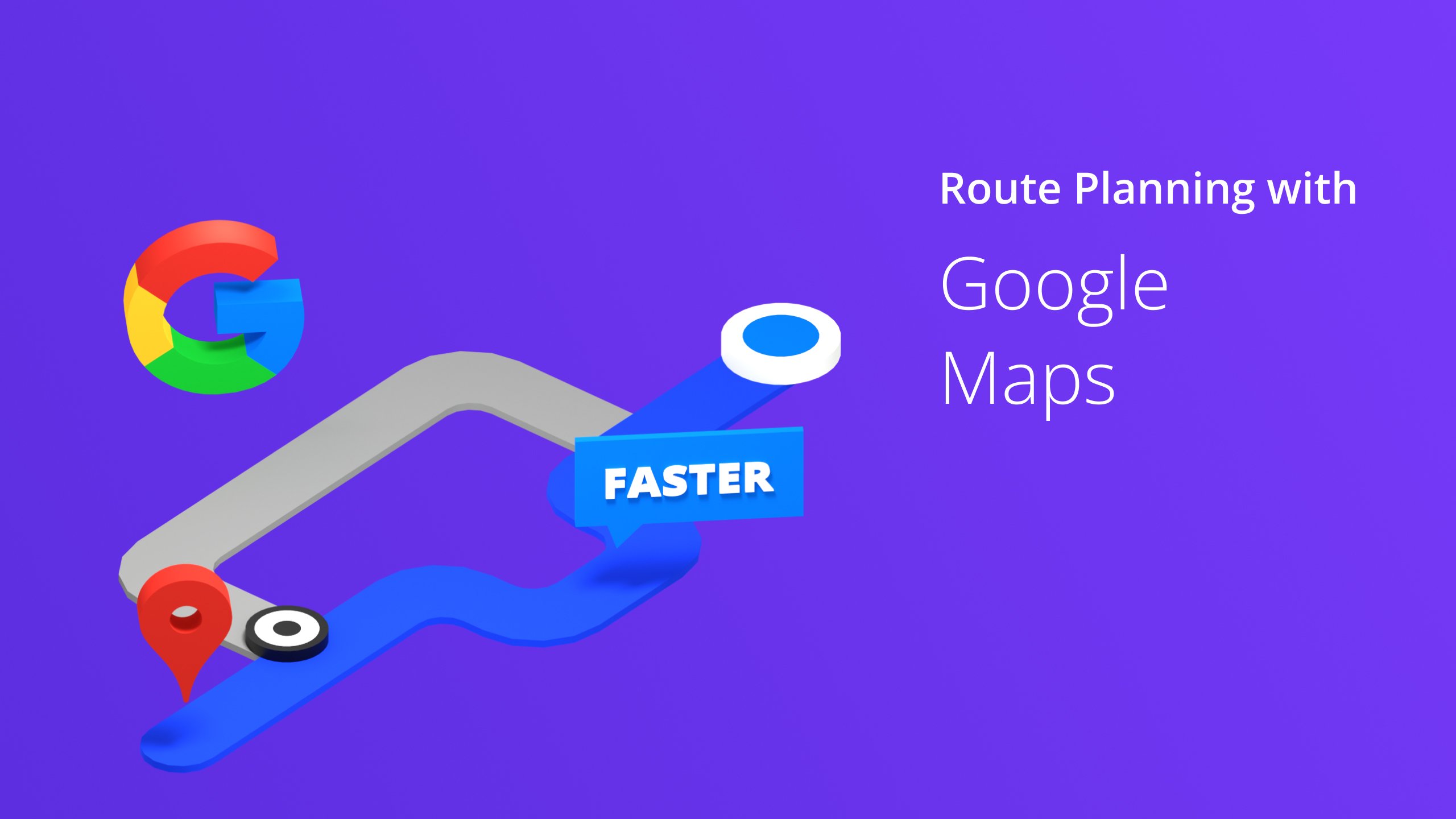 #3 Waze
Waze is another popular GPS mapping app that Google acquired in 2013 and further developed as a community-based GPS app.
The Waze navigation app has several valuable features. These include:
Real-time crowdsourced social networking
Real-time alerts about police traps, speed traps, hazards, accidents, and road closures
Voice guidance for driving directions, using celebrity voices
Music streaming within the app
Updated information on the best gas prices across various gas stations en route
High level of customization options
Like the Google Maps app, Waze is unsuitable for route planning with multiple stops.
The car navigation app only allows for plotting two stops at a time. However, you can use Waze as the navigation system for the route optimizer for daily tasks.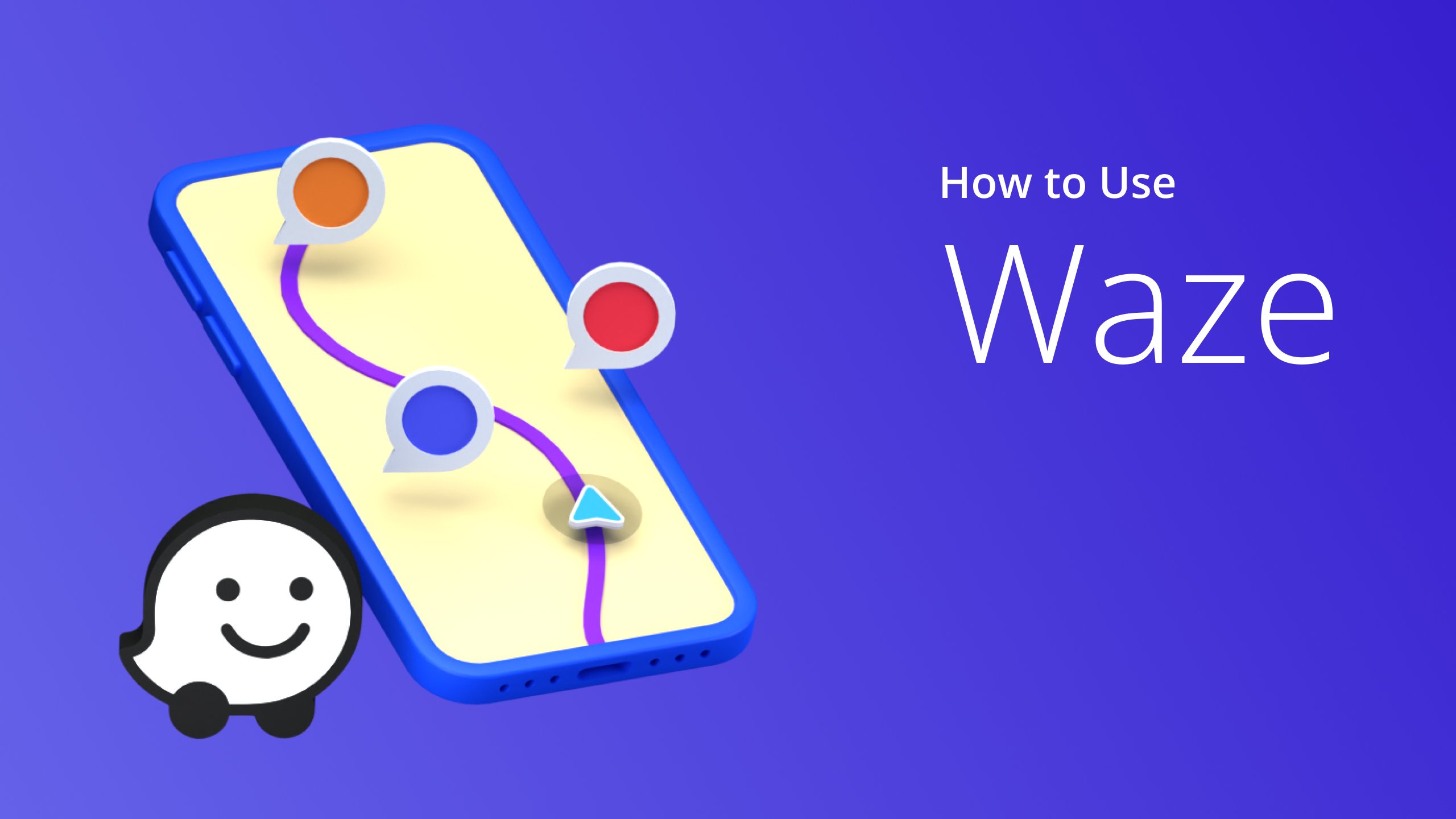 #4 Apple Maps – Best Navigation App for iOS
Apple Maps comes preloaded on all Apple devices.
Apple released this popular iPhone navigation app in 2012. But, the app was heavily criticized after its launch, making Apple CEO Tim Cook publicly apologize.
However, the GPS app has improved a lot over the years and emerged as the best map app for iPhone.
If you own a vehicle with an Apple CarPlay, Apple Maps could be the best choice. Some of the key features it offers are:
Siri for voice command inputs and advice
Automatic recording of the parking spot where you parked your vehicle
Multiple modes of transport options, including public transport, car services, and walking
A simple and intuitive user interface
Aesthetically appealing 3D street views
Map synchronization on different Apple devices and platforms
Unfortunately, you can only plot two stops per route, and you can't even save maps for offline use. However, the most significant disadvantage of Apple Maps has to be that it's only available for Apple device users.
Learn if Apps Maps route planner for deliveries is right for you.
#5 MapQuest
MapQuest is one of the oldest GPS apps and was the first commercial GPS navigation app that revolutionized the concept of a map. Despite popular options like Google Maps and Waze around, many still use MapQuest because of its valuable features.
These features include:
Real-time traffic updates, including traffic slowdowns, webcams, and incidents
A speed limit display
The ability to create custom plans to share with friends and family
The option to mark favorite locations using custom icons
On-demand roadside assistance
An interactive map to help discover grocery stores, hotels, and more
Both web and mobile versions
The re-routing ability for a planned trip
Shows the estimated fuel cost for a trip
However, again MapQuest route planner is not ideal for multi-stop route planning. You can only plot up to 26 stops with the free version. It's also not easy to use and comes with many ads, which sometimes annoy users.
Plus, you can't use MapQuest in offline mode and always need a steady internet connection.
Learn how to use MapQuest route planner with multiple stops.
#6 Maps.me
Maps.me is another free GPS app. It's an open-source and mobile-only service and uses the OpenStreetMap database.
It comes with valuable features that make it a top contender in the list of best map apps. These are:
Maps can be downloaded offline, thereby saving users a lot of mobile data
It doesn't consume much phone storage space
Helps bookmark and store locations in the cloud
Traffic and subway layers
Offers turn-by-turn directions
Highly reliable as maps are updated every day by millions of individual users, making this app extremely reliable
However, with Maps.me, you can't search for specific businesses; you can only search map addresses. The traffic app also comes with small ads that could annoy users.
Furthermore, Maps.me doesn't prioritize the fastest route. It shows you the most convenient route, often the longest. The user interface is also a bit clumsy.
But, if you don't have access to the internet, Maps.me is your best shot at not getting completely lost.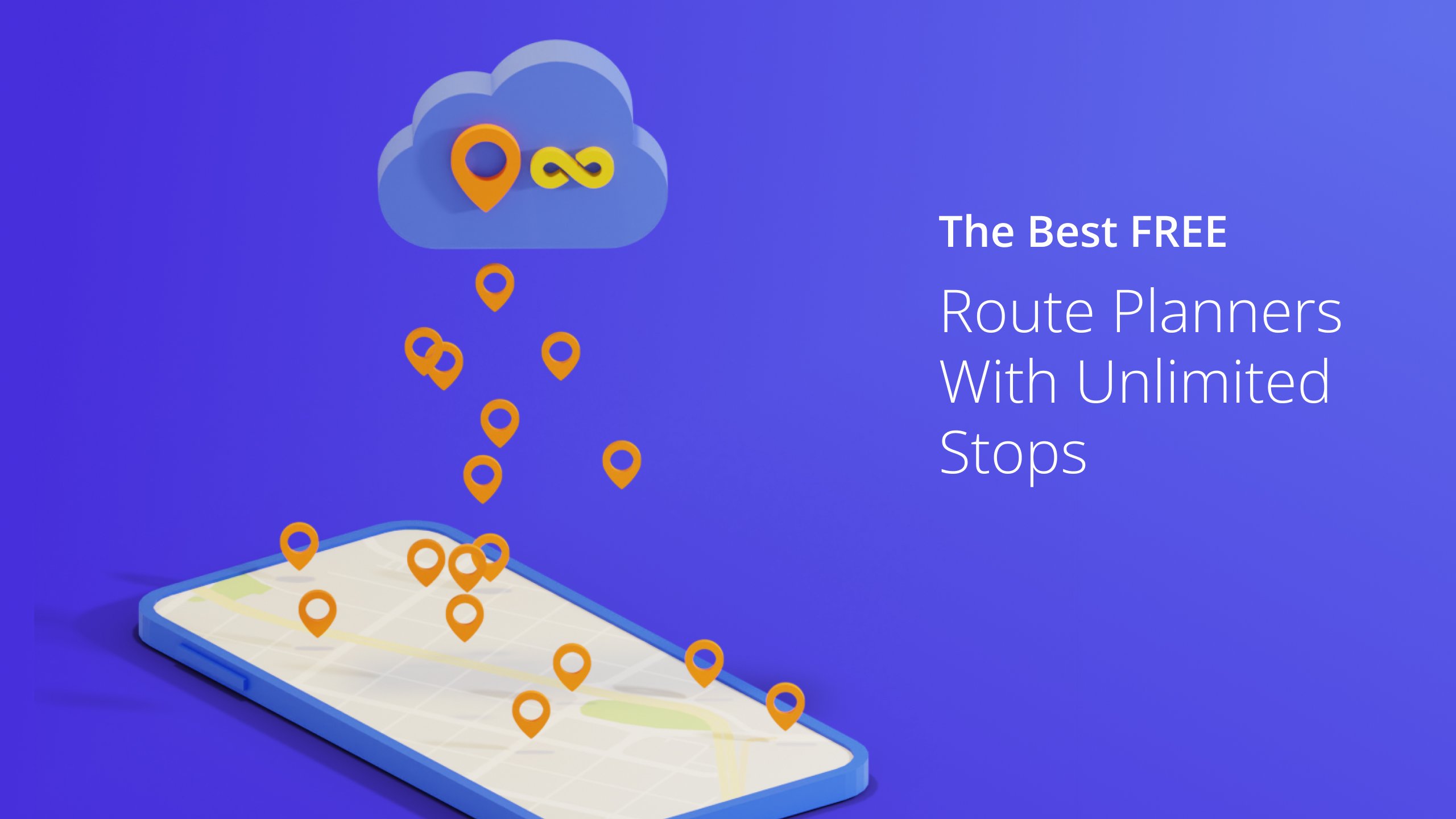 #7 HERE WeGo
HERE WeGo is one of the best GPS navigation apps that provide users with detailed maps, directions, and various features to make their journeys seamless.
Here are some of the most useful features HERE WeGO comes with:
Voice-guided turn-by-turn navigation
Real-time traffic updates
It allows you to download maps for offline use to help you navigate areas without an internet connection
HERE WeGo provides information about nearby points of interest, such as restaurants, motels, gas stations, etc.
Voice guidance in multiple languages
Frequently Asked Questions (FAQs) about Navigation Apps
Is there a better GPS navigation app than Google Maps?
Several GPS navigation apps are available that are considered
alternatives to Google Maps
and are highly regarded by users. Some popular alternatives include Waze, Apple Maps, HERE WeGo, and MapQuest. However, if you don't want to use multiple apps for route planning, scheduling, tracking, and navigation, then Route4Me is the best option.
What is the best free GPS navigation app?
The best free GPS apps can vary depending on your preferences and requirements. Some popular options are Waze, Google Maps, Apple Maps, and Maps.Me. However, if you want an all-in-one solution to help you with route planning and navigation, you must use Route4Me.
Final Words About the Best Navigation Apps
The best apps for GPS navigation provide the most accurate location data, real-time traffic information, and street views to help you navigate and reach your destination safely. But the maps apps are not just limited to planning trips.
These GPS apps offer additional features that simplify route planning and navigation with AI and machine learning technology. They help you avoid traffic jams and travel in adverse weather areas, give updates about nearby points of interest, and more.
Whether you're looking for the best navigation app for iPhone or the best map app for Android, the list of top GPS navigation apps shared in this article will help you.
Want To See For Yourself How Route4Me Can Help With Navigation?
Whether you want accurate driving directions, plan optimized routes, reduce fuel expenses, or keep your customers satisfied knowing that your drivers show up on time… Route4Me helps you achieve that!