Shipping and Delivery are two terms often used interchangeably. But they are different from each other.
Shipping simply means a package has left the supplier's warehouse already. And delivery means the actual date when the customer will get the package.
To ensure clarity, you must provide your customers both shipping and delivery dates. However, you should educate them about the differences beforehand, or it will lead to confusion.
So, to make your job easier, we explain the difference between shipping and delivery in detail below, as well as how to optimize the processes.
Table of Contents
What is Shipping?
Shipping is receiving, processing, and preparing orders for delivery from a retailer's or supplier's warehouse to customers. This entails physically transporting products purchased by online shoppers to their desired delivery destination.
The shipping process involves various tasks such as picking and packing products, arranging transport, and ensuring timely deliveries.
What is Delivery?
Delivery occurs when a delivery company or a driver brings the goods to the customer's address or other desired location.
It involves verifying that the right package is being delivered and has arrived in good condition. Once this is established, the recipient signs their package for receipt, which is considered delivered.
Depending on the customer's chosen delivery service, a local postal service might offer threshold delivery or white glove delivery.
Want To See For Yourself How Route4Me Can Make Your Shipping and Delivery Process Efficient?
Whether you want to optimize delivery routes, reduce fuel expenses, make more stops in less time, or keep your customers updated about their delivery status… Route4Me helps you achieve that!
Shipping vs. Delivery – The Key Differences
The terms "shipping" and "delivery" have different definitions in varying circumstances. They can also refer to the type of products that needs to be delivered.
Shipping refers to packing, preparing, and sending small items that can be delivered quickly and efficiently through a local courier or postal service.
In contrast, Delivery refers to transporting larger items like furniture, major appliances, and electronics from a warehouse to a customer's address.
Here's a quick comparison to help you better understand the differences between shipping and delivery.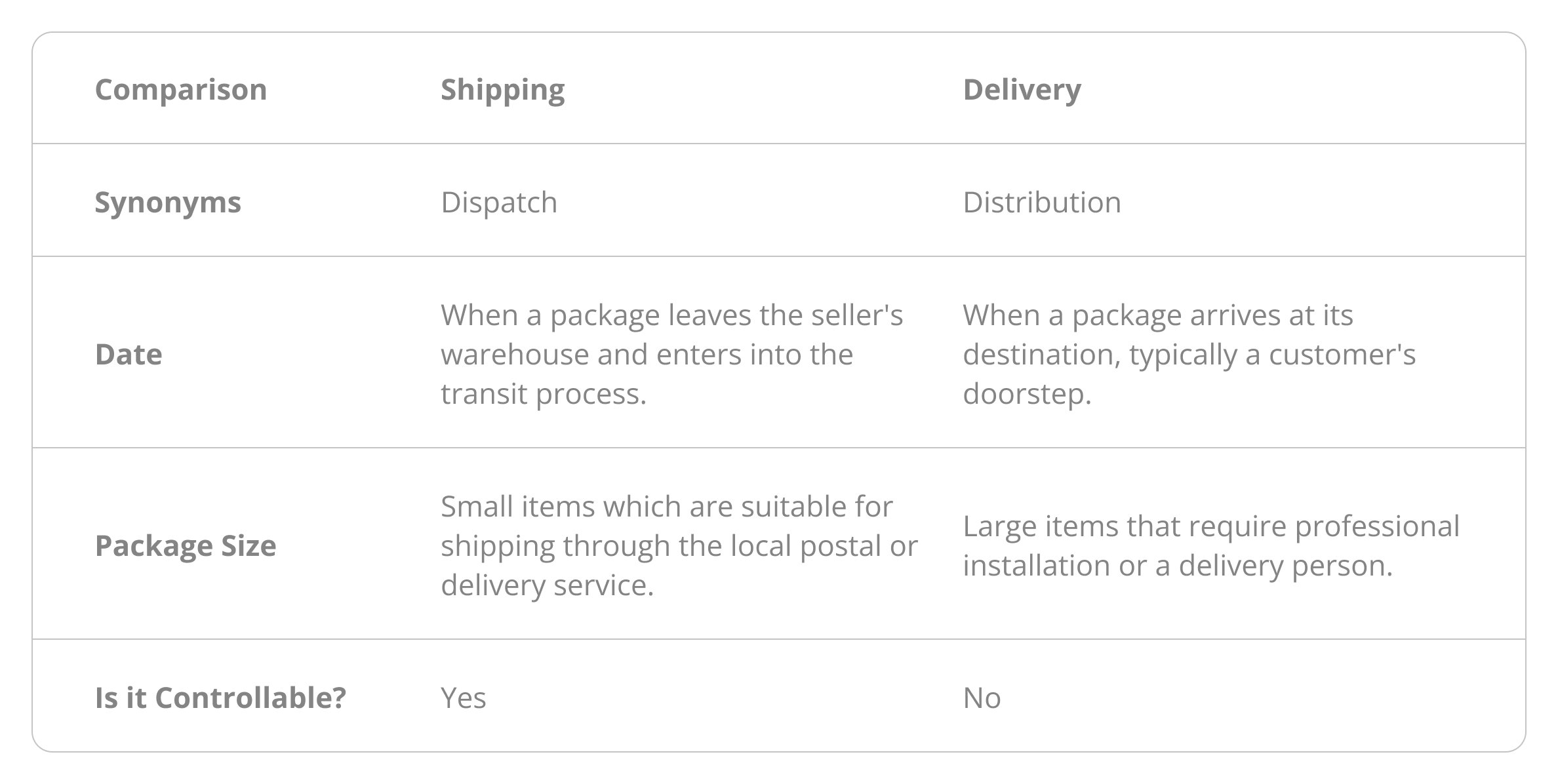 Difference Between Same-Day Shipping and Same-Day Delivery
Same-day shipping and same-day delivery have different meanings.
Same-day shipping is when goods are shipped to the customer on the same day they were ordered. This type of shipping allows customers to receive their items quickly. They are not subject to the traditional mail delivery services that can take days or weeks for items to travel from the seller's warehouse to the customer's doorstep.
Same-day delivery, however, is when an item is delivered directly from the seller's fulfillment center or physical store to the customer's doorstep within 24 hours.
This type of service usually requires an additional fee, but it can be worth it for customers who need their items quickly and don't want to wait for standard delivery times.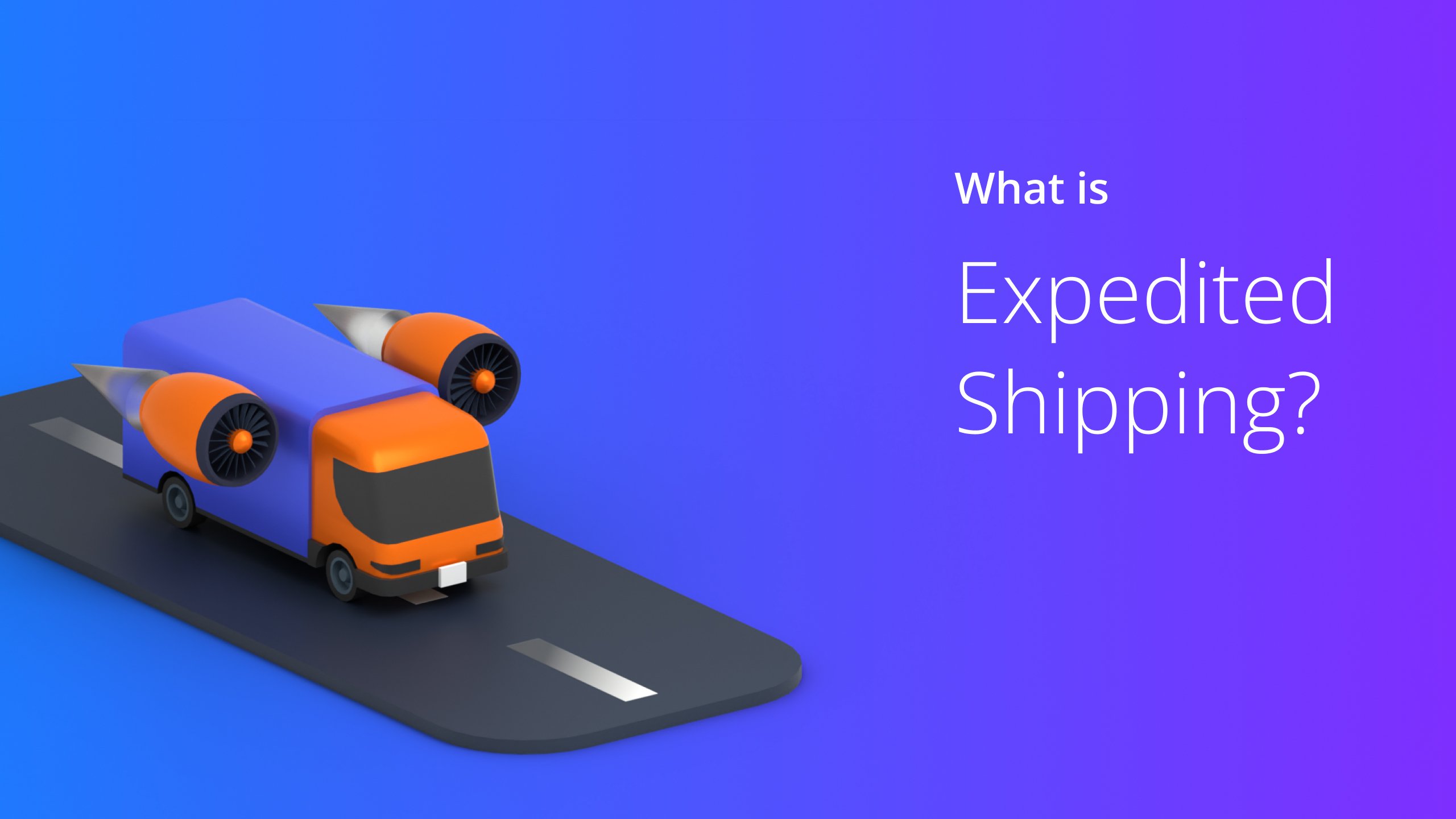 How Controllable Are Shipping and Delivery Times?
Manufacturers often have control over the time it takes to complete a product in their factory and thus can give customers an approximate or exact shipping date and time of the finished product.
In addition, when the process is well understood and standardized, it can become easier to accurately predict when the product will be shipped out.
Delivery times can often be harder to predict due to many uncertainties, particularly for ground transportation.
Bad weather, traffic congestion, or under-construction roads can cause delivery delays (unless you use a route planner app), making it difficult to accurately estimate when the goods will reach the receiver's end.
Additionally, during busy seasons such as holidays and peak shopping times, there may be higher volumes of packages which can also affect delivery times. Therefore, delivery times usually just approximate the shipment date of when the goods will arrive.
How to Explain Shipping and Delivery Date to Your Customers
Customers can easily get confused about the difference between the ship date and the delivery date.
Put simply, the ship date is when the item is handed off to the carrier, whereas the delivery date is when the package arrives at its final destination.
For example, if a customer orders a product with a three-day shipping option on Monday, the ship date would be Monday, and the delivery date would be Thursday.
It's important to relay this information clearly to customers to avoid misunderstandings or dissatisfaction with the delivery process.
You can add a brief explanation of the differences in your 'Shipping and Returns page or FAQ section on your website.
Another best practice is to include both dates on order confirmation emails to help the customers understand that both are different.
Customers can better understand and manage their expectations for their shipping and delivery experience by being clear about the difference between the shipping date and delivery date.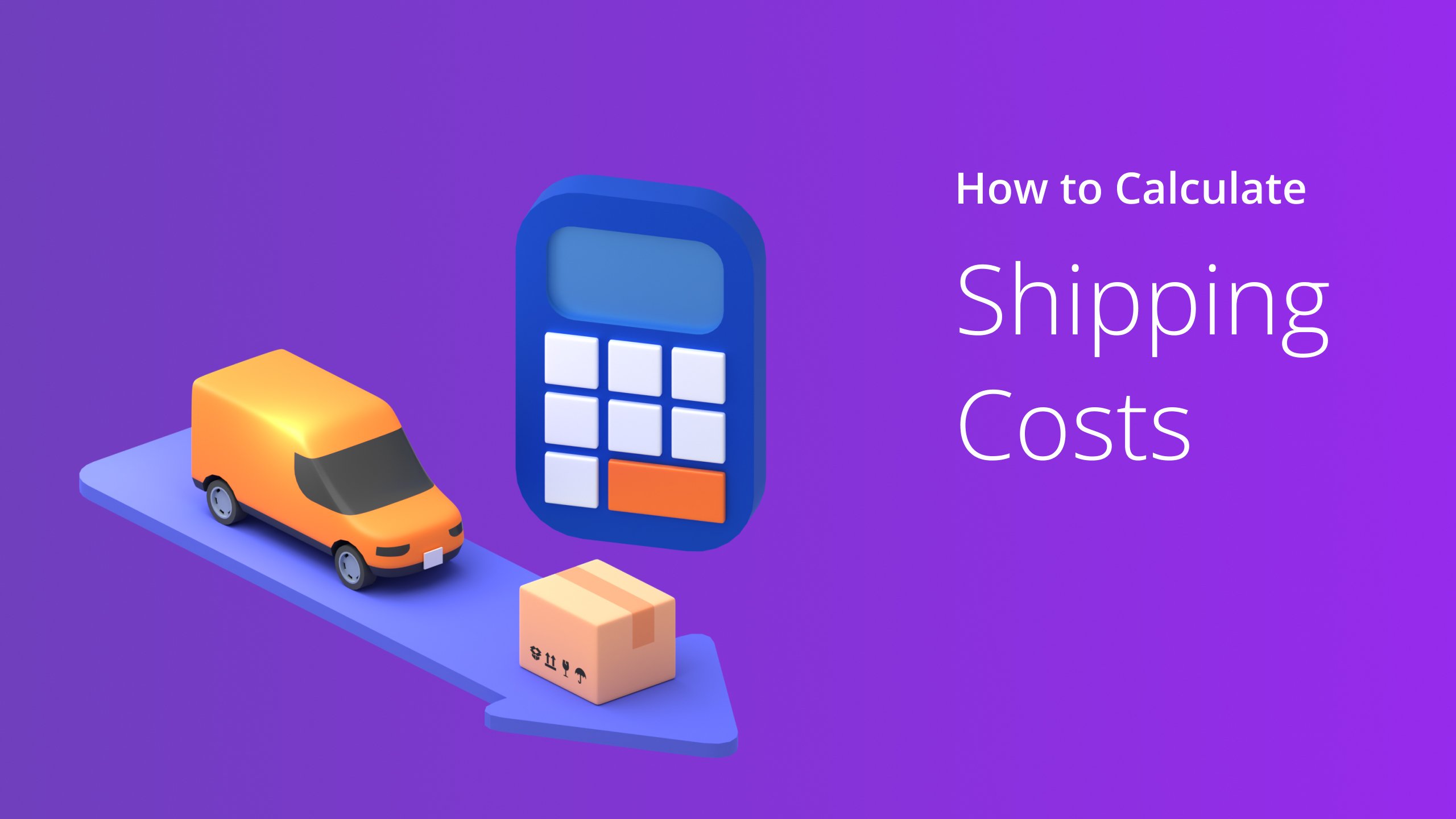 How Route4Me Can Help You Ship and Deliver Products Yourself Efficiently
When it comes to shipping and delivering products, efficiency is critical. This is where Route4Me comes in to simplify the process.
With its advanced dynamic route optimization technology, Route4Me route planner can create the most efficient routes for your deliveries and shipments, considering traffic, weather, and distance factors.
With the ability to import multiple addresses simultaneously, Route4Me's final mile software eliminates the need for manual route planning, saving you time and money.
You can also optimize your payload capacity to ensure that you're making the most of your resources. Additionally, it provides real-time tracking and ETA updates for each delivery, allowing your customers to stay informed every step of the way. This helps businesses make deliveries faster and more cost-effectively than ever before.
Learn the benefits of delivery scheduling software in detail.
Conclusion about the Difference between Shipping and Delivery
It's obvious to see that shipping and delivery play a significant role in our day-to-day life. Knowing the differences can benefit retailers and customers, letting one understand expectations and timelines.
With advantages such as same-day shipments and deliveries becoming more available, knowing how to explain these adjustments to customers became vital. Plus, with Route4Me, you can organize your schedule better to quickly deliver products and satisfy customers.
Want To See For Yourself How Route4Me Can Make Your Shipping and Delivery Process Efficient?
Whether you want to optimize delivery routes, reduce fuel expenses, make more stops in less time, or keep your customers updated about their delivery status… Route4Me helps you achieve that!