Delivery delays are every transportation company and retailer's worst nightmare. It impacts customer experience and retention, and revenue badly.
According to a survey by Statista conducted during the last year's holiday season, over 50% of consumers were concerned about shipping delays in the US. And 13% of consumers would stop ordering from a retailer if the delivery is late, as per a consumer study by Oracle Retail.
But what causes late deliveries? And how can you avoid such delivery issues? Keep reading to find out.
Table of Contents
What Causes Shipping Delays?
Sometimes delays in shipping could happen because of customers' mistakes. However, in most cases, the transportation company or retailers don't have a proper system to keep up with consumer demands. And that leads to shipment delays. 
We discuss the most common shipping delay causes in detail below.
System Failures
System failures can often cause shipping delays. This is especially true if you use outdated systems. 
For example, some eCommerce stores rely on poor hosting companies, making their websites sluggish and leading to a high number of shopping cart errors. 
If your systems fail, you will struggle to manage and respond to orders which will cause many delayed deliveries.
Bad Weather
Transportation companies lose a lot of money due to bad weather. Snow and ice block major roads during the winter season, so drivers often don't arrive at destinations on time.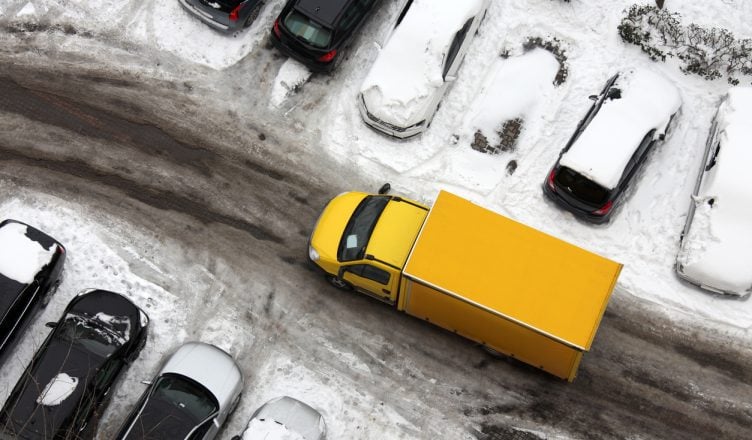 Similarly, other natural calamities such as hurricanes, tornados, and strong winds impact deliveries too and cause shipping delays.
According to Weatheroptics, transportation companies lose around $100 million every day due to extreme weather such as hurricanes or blizzards.
Vehicle Issues
Another common reason for slow delivery is unanticipated vehicle issues such as sudden breakdowns or accidents. Breakdowns can frequently happen if your vehicles are pretty old or haven't been serviced regularly.
You should inspect all your vehicles before letting drivers go out onto the road.
Incorrect Addresses
Wrong customer addresses can cause delayed shipping too. In such cases, both the transportation company and customers could be at fault.
If customers provide inaccurate addresses and you do not have a system to verify, a delay in shipping will be inevitable. 
Lost Packages
You can't deliver a package to a customer if it's missing, so this causes a delay in delivery. The common causes of a lost package include:
Theft

Not scanning the parcel

An error by the carrier during sorting and packing

Damage from fire or water
In most cases, the parcel can be replaced with a new one if it goes missing. On the other hand, this can cause a delivery delay of up to 10 days because an investigation must be done to find it.
Want To See For Yourself How Route4Me Can Boost Your Profits?
Whether you want to slash the time it takes you to plan routes for your drivers, increase the number of stops they can make, or keep your customers satisfied knowing that your drivers show up on time… Route4Me helps you achieve that!
Why Should You Avoid Delivery Delays
You could lose your loyal customers due to delayed shipments. According to a study by Voxware, 69% of customers may not shop from a business in the future if their item isn't shipped within two days of the promised delivery date.
Loss of customers means your revenue will plummet. Additionally, constant delivery delays can tarnish your company's reputation. And with a poor reputation, you'll struggle to grow your business.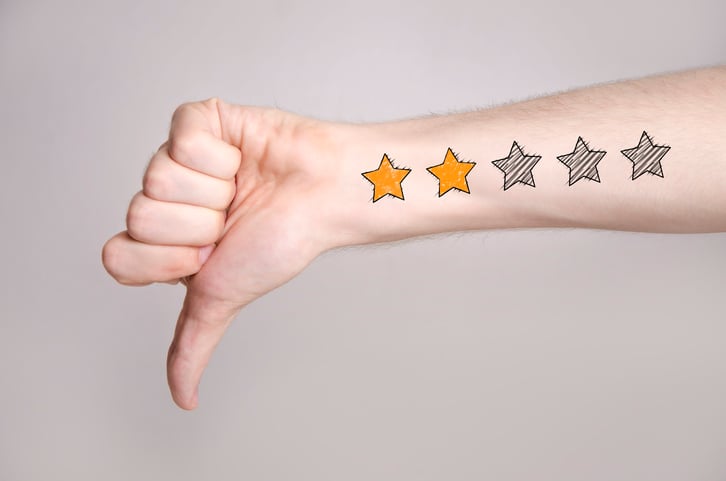 How to Avoid Delivery Delays
To keep customers happy and uphold your company's reputation, you must create a robust strategy to avoid delivery issues at all costs. Here are several ways to optimize your delivery processes to ensure on-time deliveries. 
Use Route Optimization Software
Delivery delays are evident if your drivers don't have well-optimized routes and plan routes using pen and paper.
Free route planners such as Google Maps and Waze can help to some extent if you are a business owner-operator or don't need to cover a lot of stops. For example, Google Maps allows you to plot 10 stops, whereas Waze allows only two stops at a time.
But none of these tools or methods will be helpful if you need to plan multiple routes for multiple drivers. However, a multi-stop route planner can help.
For example, the Route4Me route planner helps plan 100% accurate routes with turn-by-turn directions for unlimited stops. The software considers traffic, weather, roadblocks, one-way, delivery time windows, and many other constraints while planning routes. Therefore, your drivers will never get stuck en route and make on-time deliveries every time.
Plus, you can plan routes for months in advance. And the best part is it takes just 30 seconds for routing and scheduling.
Route4Me's route optimization software offers a bulk geocoder to flag and autocorrect multiple customer addresses at a time. 
Plus, it has a GPS tracking feature that helps monitor vehicles on the road in real-time. This enables you to ensure your drivers do not take longer routes or make unnecessary stops that could delay shipments.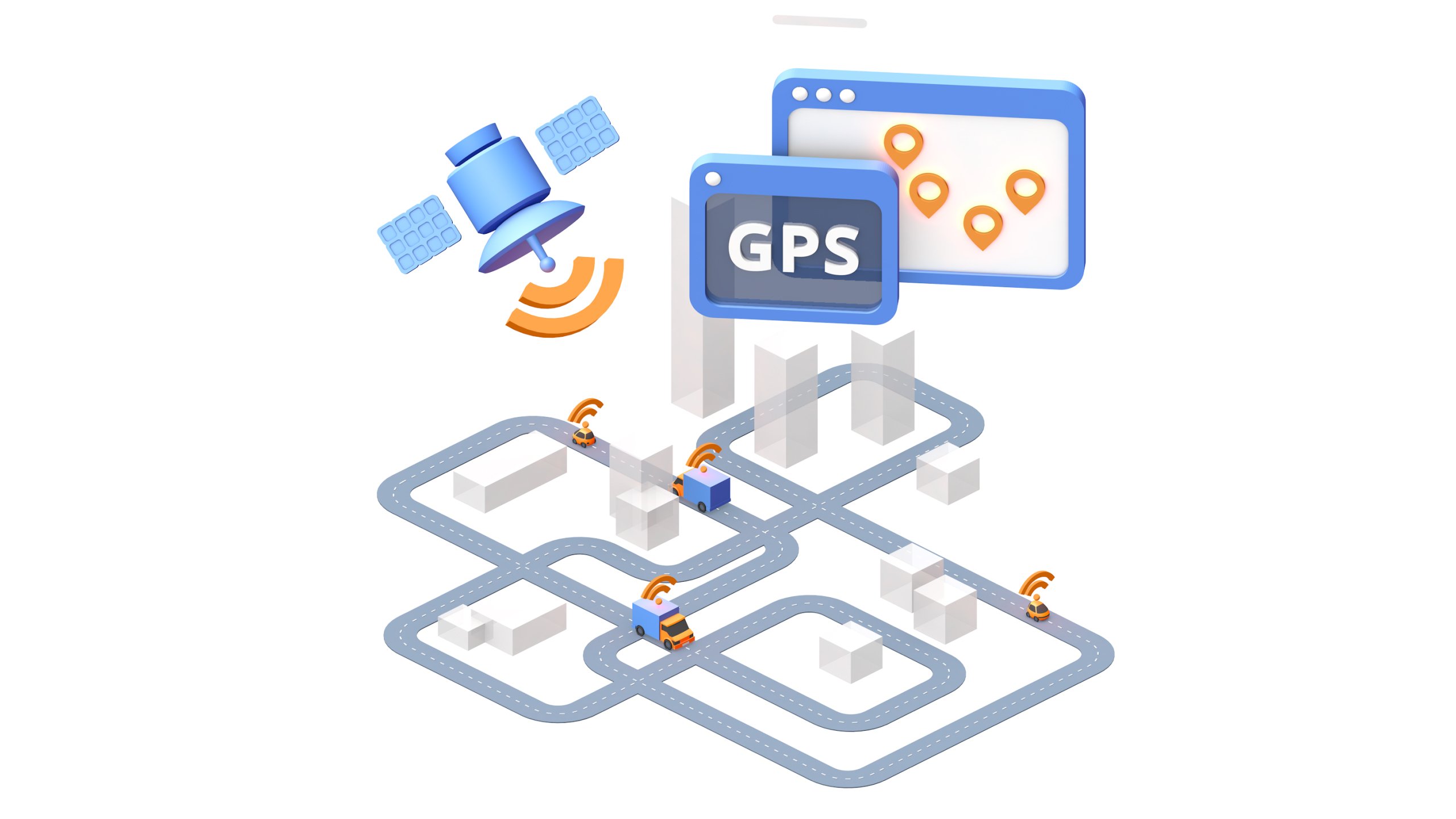 The GPS tracker is also an excellent tool to ensure driver safety. Learn the top ten benefits of GPS tracking.
Route4Me's vehicle routing software offers a customer alerting and notification feature that automatically informs customers if their order is out for delivery or near their location. It helps avoid failed deliveries which often delay the rest of the shipments.
Route4Me's delivery scheduling software even enables you to re-optimize routes to accommodate last-minute changes that could delay shipping.
Improve Warehouse Efficiency
As a first step, you should work on optimizing your warehouse operations to avoid delays. Position your storage equipment, pallets, and machinery efficiently to create a clear pathway between aisles. Structure your warehouse in a way that allows you to retrieve and dispatch parcels quickly. 
There should be an area for sorting, labeling, and storing packages. Most warehouses use a barcoding system to accelerate logistic processes and deter human error.
Barcoding helps employees determine whether they're in the correct location of the warehouse, especially when retrieving parcels. Items can then be scanned and loaded onto your system so you can allocate the parcel efficiently when it's time for delivery.
Also, optimize pick-and-pack routes to reduce the unnecessary movement within your warehouse in locating orders and avoid shipment delays. Manually, it's not easy to perform, but route optimization software can help.
Learn how Route4Me can help with pick and pack optimization.
Communicate with Stakeholders Effectively
If you get most of your goods from other suppliers, it's essential to constantly communicate with them to prevent delivery delays.
Inform your suppliers of large orders in due course to meet your demands. Communication with your employees is also crucial to ensure all departments work effectively to avoid late delivery.  
Conduct Regular Checks on Your Stocks
Stocktake is a crucial part of the warehouse process. You must check that you have a stock of items that you sell to customers regularly.
You can use stock control systems that incorporate all the functions associated with inventory management which include:
Product turnover

Purchasing

Product tracking

Storage inputs

Shipping items

Receiving items

Re-ordering products 
Before running out of stock, especially for popular items, you'll want to make an order for more goods well in advance.
If a customer orders a thing and you don't have it in stock, this can cause significant delays. Maintaining regular stock checks will help you avoid slow delivery.
Go for Fulfillment Services
Fulfillment service providers help eCommerce companies speed up deliveries. A fulfillment service provider is a third party business that handles delivery processes, including:
Warehousing

Packaging

Sorting parcels

Labeling goods

Shipping
Utilizing a fulfillment service can prove beneficial if your eCommerce business grows beyond your warehouse capabilities. Other benefits include:
Low operating costs

Improved scalability

Optimized business focus

Reduced costs on automation systems
If your company has been having issues in making deliveries on time, then the tips in this article will assist you.
Consider all the points we've mentioned in this post to create a robust strategy to avoid delivery delays. They will help improve your company's reputation, retain loyal customers, and attract high-value leads.
Want To See For Yourself How Route4Me Can Boost Your Profits?
Whether you want to slash the time it takes you to plan routes for your drivers, increase the number of stops they can make, or keep your customers satisfied knowing that your drivers show up on time… Route4Me helps you achieve that!