Table of Contents
A delivery route planner is a perfect tool to use if you want to spend more time on your actual business rather than on creating and reworking routes. But, that is only true when you choose the right delivery scheduling software.
Whether you go for a free or open-source version or a road trip planner that comes with a free trial, every version has its own pros and cons.
So, you need to weigh them against several parameters and select the one that is most balanced and best fits your business. The objective is to make sure that you don't regret your decision later.
To make this easier, here's a quick comparison that will help you make an informed decision.
Open Source Route Planners
Open-source versions are free software that can be modified and shared because its design is publicly accessible. Since many can access the open-source code, you can adjust any security challenges head-on.
Also, if the business offering the software goes bankrupt, you can still use the product.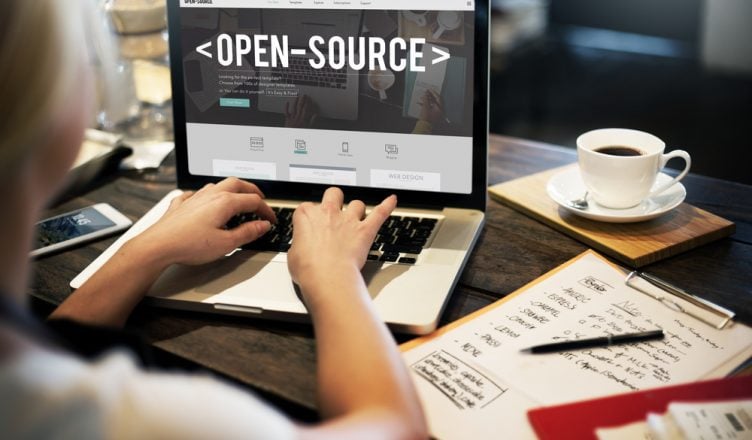 But, even though open-source software benefit some businesses, there are some challenges involved.
For example, it may be difficult to install and use as it has a high learning curve that can affect your productivity.
Many open-source programs come with poor user interface and design which could make it difficult for you to use the software to the fullest.
Also, there may be compatibility problems since a lot of proprietary hardware needs particular drivers to run the open-source programs.
So, even if an open-source driver exists, it may not work with your software as well as the proprietary driver. In the end, this would just add to your expenses.
In addition, conventional open-source software licenses come with a limited warranty and zero liability or infringement indemnity protection.
Finally, and probably the most important one for your business is that the software may be free at first, but the costs add up in the long run.
This includes the costs for the setup, installation, training, data import, integration with current systems, software customization, maintenance, and support of the software.
The difference between a free version and an open-source one is that the latter allows you to update the code, while the former just gives you access to use the software.
And, free software gives you exactly what you pay for: nothing really.
Whether it is Google vs MapQuest route planner, such free route planners will just show you how to get from point A to point B.
However, field service businesses that send out employees to meet with clients need to make many stops. It could be a dozen, a hundred, or more.
Also, how are you supposed to distribute your stops if you have many employees and vehicles?
A free trip planner merely sorts the addresses in the exact order in which you enter them and won't sort them in the most optimal order for your particular routes.
Free software providers also won't give you training support because they just don't have the capacity.
So, although the software is free in the beginning, you should get ready to face long-term costs.
ALSO READ: Is Google Maps Route Planner Right for Your Delivery Business?
Want To See For Yourself How Route4Me Can Boost Your Profits?
Whether you want to slash the time it takes you to plan routes for your drivers, increase the number of stops they can make, or keep your customers satisfied knowing that your drivers show up on time… Route4Me helps you achieve that!
Free Trial Route Optimizer
A free trial driving route planner is not free and won't give you access to the code. Instead, it allows you to try out the product before you pay for it.
In this way, rather than spending time and resources in setting up a free or open-source delivery optimization software and then realizing that the free one doesn't work for you, you can simply use the trial software for a limited period.
This would help you evaluate if it fits your requirements before you start implementing it permanently in your field operations. That makes it risk-free.
Moreover, paid delivery route optimization software offers better functionalities and features that you won't find in free or open-source route planners.
For example, the best route planners that offer a free trial can help you plan a well-optimized route with the best driving directions from one place to another. It takes into account under-construction sites, weather conditions, bad traffic, and more. And, it takes just 30 seconds to plan a route with multiple stops for your drivers.
In this way, you'll spend less on fuel and payroll expenditures as your drivers will have the shortest routes possible and will arrive at their stops on time more often than not. Clients would appreciate such promptness.
Here are some other advanced features that free trial route optimization software provide that open source or free software don't:
Mapping territories means that the areas are grouped by service area, with stops closer together.
You can monitor unsupervised employees, using GPS tracking, to make sure your employees are staying efficient and not slacking off.
It allows you to analyze the collected data for more informed business decisions.
The telematics gateway feature allows you to integrate delivery scheduling software with your telematics vendor so that you can track your existing vehicles on a map in the software.
Some even come with a dedicated e-commerce plugin that you can integrate with your major eCommerce platforms and automate the data transfer (for example, order details) to your route planner.
It comes with a customer alerting and notifications feature that automatically sends your customers an alert through SMS or email when they are the next stop to be visited on an active route.
It helps you collect e-signatures or pictures as digital PODs.
ALSO READ: Does Your Free Route Planner Offer These Critical Features?
Even better, such software comes with dedicated customer support to answer any queries you may have.
Finally, the software provider invests in the technology, resources, and infrastructure so you need not incur any additional expenses at your end.
Conclusion about Delivery Route Planner
If you try to save some money in the short run by choosing free software instead of more advanced software, it'll cost you more in the long run because you won't be able to benefit from the reduced expenses and improved productivity.
So, make the wise decision; a free trial routing optimization software is worth the investment.
Learn how to choose the best route planner.
Do you have any questions about the differences between open-source, free, and free trial fleet management software? Please feel free to leave your comments below.
Also, here are three questions to ensure you understood the pros and cons of the different versions of a delivery route planner app:
Which version of a delivery app has compatibility issues?
Does a free scheduling app allow you to access the software's code?
What are some of the features that free trial delivery optimization software offer that open source and free software don't?
Want To See For Yourself How Route4Me Can Boost Your Profits?
Whether you want to slash the time it takes you to plan routes for your drivers, increase the number of stops they can make, or keep your customers satisfied knowing that your drivers show up on time… Route4Me helps you achieve that!