Table of Contents
If it ain't broke, why fix it?
Well, because fleet costs, customer expectations, and yesteryear's route planning techniques will start biting into your profit margins, local delivery and field service businesses have no other option but to fix the existing processes to make way for more efficient fleet management.
A few years ago, field service businesses started graduating from manual route planning to basic or free route planners to effectively manage hundreds of routes every day.
It was a paradigm shift for the entire industry.
The business owners were happy because the transportation costs came down. The drivers were delighted because they were spending less time behind the wheel. The customers were satisfied too because they were getting timely deliveries.
Then came the Amazon effect! Same-day and two-hour deliveries became the new normal. The customers' expectations rose and so too did the operating costs to fulfill anytime-anywhere delivery promises.
Since then, the problem for field service businesses has become not just about showing up at the right time, it's also about planning routes in such a way that it will help the businesses adhere to the customers' specific time windows while controlling costs and driving time. Yet, route planning for logistics and distribution companies is not this easy. Many factors, such as weather constraints, traffic jams, empty mile driving, no-entry hours, and vehicle capacity, need to be considered. Also, what happens when a customer changes the scheduled delivery time at the last minute or if another customer requests a different delivery time? Sometimes the entire route has to be replanned from scratch.
Accommodating this type of environment requires advanced route optimization software that can easily and quickly plan routes for multiple paths and multi-stop routing scenarios. This is because the algorithm required is far too sophisticated for a basic-level route planning software that only creates static routes. So, as a delivery provider or field service business owner, you may realize the need for an advanced route optimizer or a traveling salesman problem solver that offers dynamic routing capability.
Want To See For Yourself How Route4Me Can Boost Your Profits?
Whether you want to slash the time it takes you to plan routes for your drivers, increase the number of stops they can make, or keep your customers satisfied knowing that your drivers show up on time… Route4Me helps you achieve that!
What Is Dynamic Routing?
Do your delivery drivers or field service reps visit the same customer addresses every day? Is route planning a daily hassle due to too many moving pieces? The answers to these two questions can slot you into one of two main strategies that the majority of field service businesses use to optimize their routes: static routing and dynamic routing.
Static routing is a planned approach whereby a vehicle visits the same addresses in the same order every time. A static route, once prepared, does not change until it is completed. Dynamic routing can be modified in real-time based on last-minute plan changes in the route and traffic or weather conditions. It offers greater flexibility to delivery and field service companies by ensuring that ad hoc requests and cancellations can be taken into account, while keeping costs down and ETAs accurate.
By informing the drivers in real-time about changes in the delivery schedules and by using features like geofencing to provide accurate ETAs to customers, the delivery process can be made more efficient and transparent. The customers will value this transparency as they'll know when to be home to accept delivery and the drivers will know when they can skip a customer location if the customer is not there to receive the order.
What Are the Benefits of Dynamic Routing?
Dynamic routing can be a game-changer for delivery or field service businesses. Below are some of the many benefits of dynamic route mapping software.
Creates Optimized Routes
Manual route planning, using pen and paper, can take hours, especially if you have dozens of customers to serve and multiple drivers to schedule. You need a problem solver. With dynamic routing software, planning even the most complex routes will be a breeze as advanced route planners, with dynamic routing capability, help create accurate and optimized routes in less than 30 seconds.
Enables Real-Time Driver Tracking
Can you afford your drivers or field service reps to waste time, while your customers are waiting for a service to be performed? Your drivers may engage in activities that are not related to work during business hours if they know that they are not being watched. Advanced dynamic routing tools come with GPS tracking capabilities that will allow you to see where your drivers are in real-time and how fast they're going. In this way, you can track them and stop time wasters.
Allows Route Modification
Your customers' delivery preferences may change at any time. So, what will you do if a customer calls in after your drivers have left for the day and asks you to deliver his or her parcel to a different address? Changing one address and adding one-stop might change the entire route. Also, arranging a new route within minutes and communicating the same to your drivers may be difficult. Dynamic routing can solve both problems for you as it can create a new route in less than 30 seconds. And, any change you make to the existing route will automatically be reflected on your drivers' apps in real-time.
Improves Customer Communication
Customers will never appreciate delays, but they will appreciate a heads-up when there is a delay. And, the sooner you inform them about the delay, the better. With the GPS tracking feature in a trucking route planner, you can communicate accurate ETAs to your customers all the time. The geofencing feature also allows you to send your customers alerts when the drivers are a certain distance away from their locations. Your customers will appreciate that too.
Reduces Fuel Costs
Sales managers are particularly in awe of advanced route optimization software that offers features like territory mapping and color-coding. That's because these features help them convert potential customers into paying ones. For example, sales managers can use territory mapping to split the service area into different territories and assign one driver to each territory. This will help save fuel and time as drivers only serve a specific area where the stops are close together, as opposed to serving a wider area and wasting time and fuel going back and forth.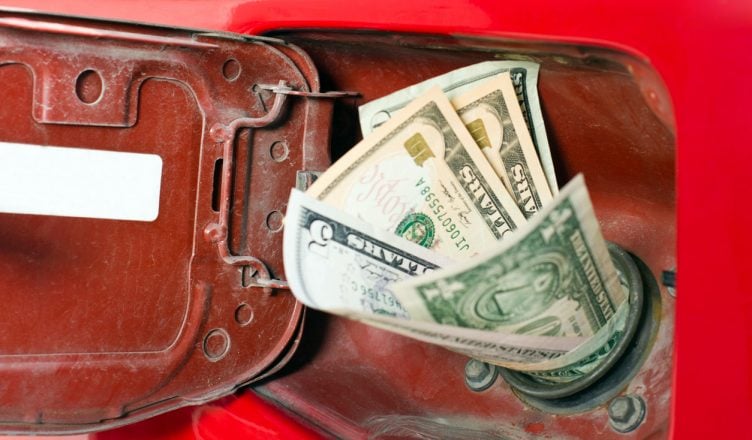 Conclusion
Dynamic route optimization is not just a buzzword or a cool feature. It's a necessity for fleet operators to thrive and compete in today's cut-throat field service and eCommerce logistics market. The sooner companies understand and adapt to the changing times, the more they'll excel at customer service and satisfaction. Field service and delivery companies should aim to be extraordinary because that's what their customers expect.
Want To See For Yourself How Route4Me Can Boost Your Profits?
Whether you want to slash the time it takes you to plan routes for your drivers, increase the number of stops they can make, or keep your customers satisfied knowing that your drivers show up on time… Route4Me helps you achieve that!