UPS route optimization software (ORION) helps make many deliveries without any hassles.
UPS delivers around 5.5 billion packages a year with the help of the 125,000 vehicles in its delivery fleet.
The fleet consists of 10,300 "alternative fuel and advanced tech vehicles," representing a little under 10% of its entire fleet size.
Customers are demanding carbon-neutral last-mile deliveries, and these low-emission vehicles are helping UPS make it a reality in the short term.
[Source: UPS official website]
That's huge!
The shipping behemoth has successfully executed and managed increasingly higher numbers of deliveries (and pickups) for years.
Could UPS make 5.5 billion deliveries a year with "only" 125,000 vehicles without using route planning and route optimization software?
The answer is a resounding no.
That's because UPS drivers inevitably need to make a final mile delivery, an enormously expensive part of the last-mile lifecycle.
Despite UPS's high density, multi-billion dollar, world-class distribution network, airplanes, and distribution centers, delivery drivers outnumber everyone else by a large margin.
So how do you manage routing and scheduling to distribute work effectively across all these hard-working drivers?
At UPS's scale, it's accomplished using operations research, industrial engineering, and route optimization.
Many of these disciplines are complex and work together seamlessly to power UPS' last mile.
A major component of UPS's delivery platform is its route optimization software, formally known as the On-Road Integrated Optimization and Navigation ("ORION").
UPS optimizes delivery routes with ORION to drive customer satisfaction up and to support UPS' growth.
So, let's learn more about ORION and how it helps the company execute most of its deliveries seamlessly.
Table of Contents
What Is ORION?
ORION is the UPS route optimization software that optimizes multi-driver, multi-stop routes for the UPS delivery platform.
The ORION platform likely has a massive investment budget because a delivery business without delivering routing software will never survive.
There isn't much information about UPS's system publicly – presumably because it is one of their unique and critical intellectual property assets.
Experts in operations research, vehicle routing, and scheduling could safely assume that UPS' ORION uses at the very least:
Parallel computation workloads
Complex metaheuristic geospatial algorithms
Vehicle routing and scheduling algorithms
Capacitated vehicle routing problem with constraint algorithms
A proprietary routing engine with the ability to modify and enrich building metadata to help drivers park, load/unload, and more
The UPS route planner software has been in the making for more than a decade, with years of research behind it.
One of the key factors in developing the very effective ORION was GPS tracking and vehicle sensors.
The sensors and trackers help collect data on routes taken by the delivery vehicles and idle time during each delivery.
ORION is heavily influenced by all this data – which has been gathering vast amounts of driver biometric and customer-specific data for years.
UPS' DIAD vs. Smartphone Dispatching
Another contributor to developing ORION is the Delivery Information Acquisition Device (DIAD), a hand-held device that could also be mounted on vehicles.
Already introduced in 1991, DIAD collected and transmitted package delivery information over the cellular network.
The DIAD device has undergone massive updates (it is currently in its fifth generation) and has helped UPS become what it is today.
All the data collected through sensors, tracking, and DIAD was used to research and create the 1,000-page algorithmic optimization of ORION.
ORION effectively solves the traveling salesman problem to find the fastest route as well as the shortest route.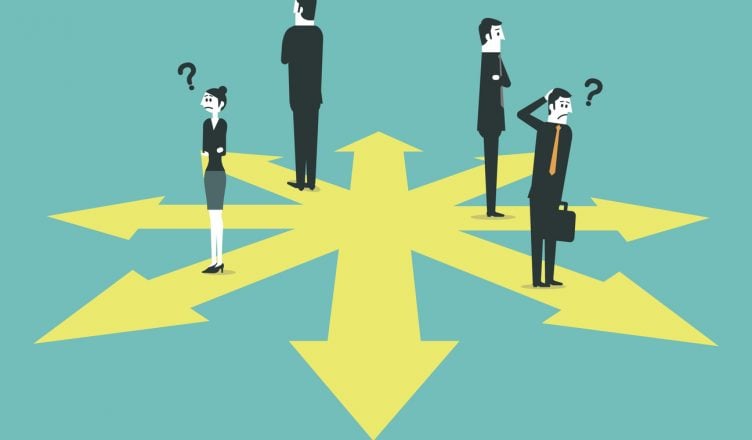 In simple terms, ORION finds the most efficient route that saves time while reducing fuel consumption. And, it does this in a matter of seconds.
UPS first unveiled its delivery route optimization software in 2013 on 10,000 UPS routes in the US. The move proved so successful that UPS amped up ORION's deployment and fully launched it in 2016.
There have since then been many minor updates to this immensely successful UPS route planning software, but no major ones.
Two recent additions are the following:
In 2019, ORION integrated a new feature, namely UPSNav, that helps UPS drivers by providing turn-by-turn directions to places that are not immediately apparent, such as entrances not visible from the main road.
Last year, UPS announced another new additional feature called "dynamic routing" to its award-winning tool.
Until now, the routes were static, meaning once an optimized route was set, the drivers had to follow it.
With dynamic routing, ORION will be able to reoptimize and reroute in real-time, following any disruptions on-road or to honor the specific request of a customer.
You might be wondering what makes ORION such a coveted tool, seeing as it only just introduced a feature that the Google Maps route planner has had for years – dynamic routing.
Let's find out.
Left Is Not Right in UPS Route Optimization Software
Since ORION works on a combination of AI and ML, it learns from experience and uses the knowledge to make better routing decisions.
For example, ORION learned from the data gathered over the years from GPS tracking of vehicles that left turns are no good.
It is, indeed, one of the most important and seemingly life-changing factors brought to light by the UPS route optimization software.
So, you must avoid left turns as much as possible to save fuel, time, and money.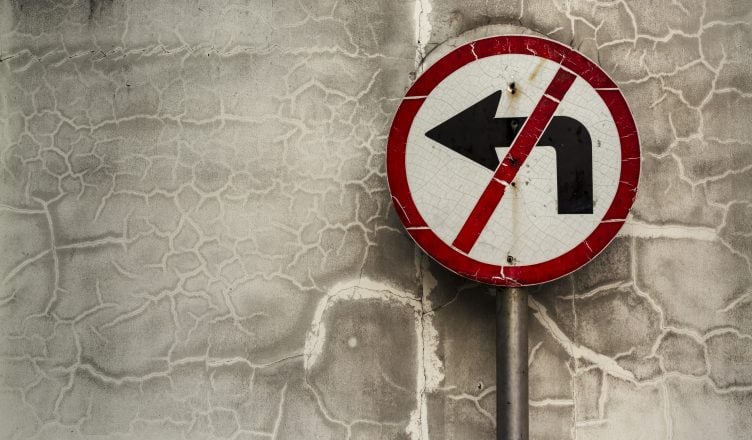 This apparently small detail ensured that UPS saved 10 million gallons of gas, reduced its carbon emissions by 100,000 metric tons, and saved $300 million to 400 million. Not such a small detail after all?
According to UPS's official website,
"…left turns mean idling, which increases the time a route takes. Left turns mean going against traffic, which increases exposure to oncoming cars. Right turns are faster. Right turns save fuel."
Want To See For Yourself How Route4Me Can Boost Your Profits?
Whether you want to slash the time it takes you to plan routes for your drivers, increase the number of stops they can make, or keep your customers satisfied knowing that your drivers show up on time… Route4Me helps you achieve that!
Another Pillar of UPS' Success
Besides the UPS route optimization, the other most important pillar of its success is its employees. Most delivery managers and supervisors were once delivery drivers with the company.
That means the training received by the drivers at UPS and their experience on the road helps them train new drivers and hence keep offering great customer services.
Moreover, every UPS driver undergoes strict training, including lifting heavy packages, walking on slippery roads, and driving their vehicles with one hand. To train UPS drivers hands-on, they are also required to deliver packages in a simulated environment.
There is also a reward system to motivate the drivers, and the pay is not bad either. According to Glassdoor, UPS drivers are paid $22 per hour and receive handsome tips on the job.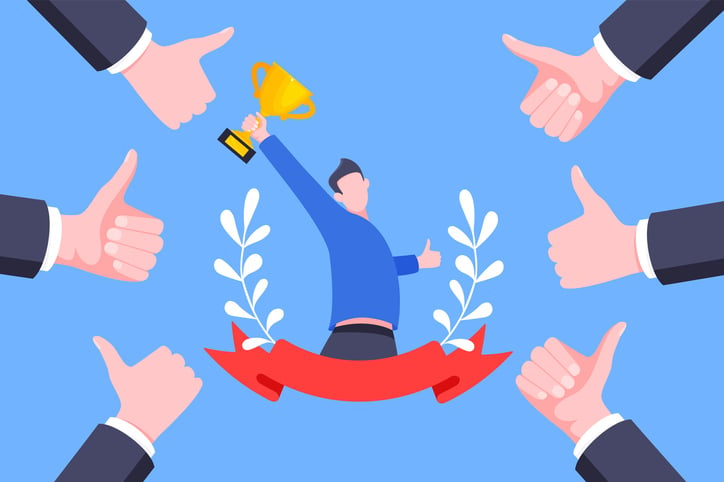 Is ORION Really Foolproof, and does UPS' GPS Tracking Work Well?
Rumor has it that ORION has its shortcomings among drivers on internet forums.
Since its launch, drivers went through many complexities, causing them headaches on their daily routes.
In 2013, ORION would overlook drivers, allowing no time breaks, meals, or even gas.
According to some users or drivers, the UPS route optimization software instructed them to make impossible turns on highways.
Despite being frustrated, UPS drivers continued to support the system, but things have only gotten worse over time.
When the latest version of ORION named ORION 3.0 was released, it became nothing short of a nightmare instead of making the UPS drivers' job easier.
Almost all the UPS centers couldn't get the app to work.
Orion 3.0 crashed every other day when you rolled it out last year. UPS stopped deploying it and has had 6 months to fix the problems yet the same ones still exist. You're doing great though.

— PhillyCraft (@Philly_Craft) April 28, 2021
UPS drivers across the U.S. reported a return to the "Stone Age" as they had to pull out maps and navigated their manifests with no assistance at all.
How Can You Ensure Your Drivers Make On-Time Deliveries 
Building your very own ORION may not be feasible.
You need an expert team that has extensive knowledge, skills, and experience to build the software. So, you would need to spend a lot of time and money to hire the right manpower.
Also, your total cost of ownership (TCO) will increase, and you will need to deal with continuous trade-offs.
ALSO READ: Route Optimization Software – Should You Build or Buy?
Luckily, you can still plan accurate routes and ensure your drivers show up on time with advanced route optimization software like Route4Me.
Such a route planner offers an AI-powered algorithm that helps create well-optimized routes with the best directions to work in just 30 seconds.
Such software also factor in weather, traffic, road conditions, one-ways, sunrise and sunset times, left turns, and many other constraints that can affect your drivers on the road.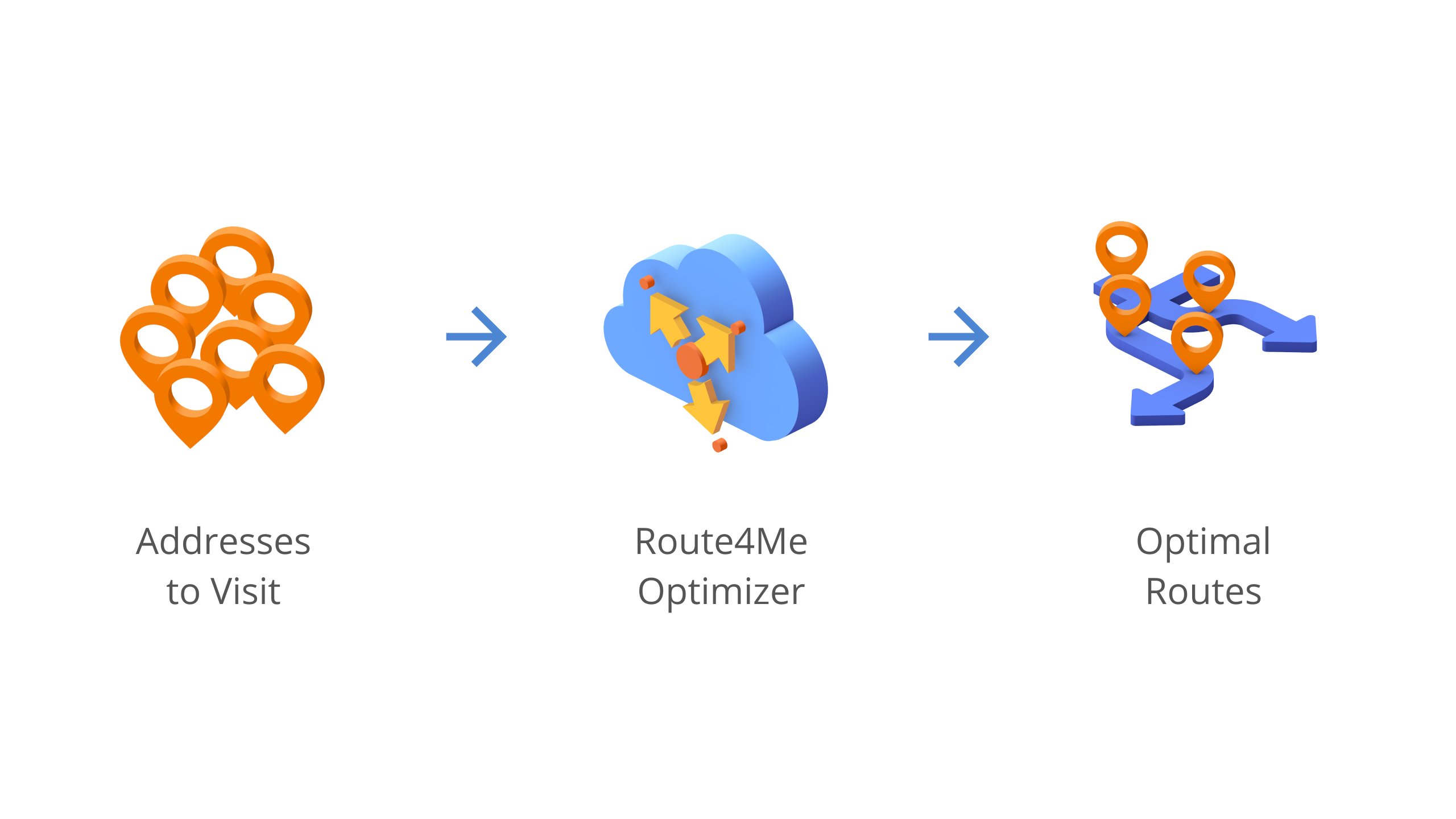 Route4Me, specifically, also ensures balanced workload distribution so that none of your drivers are overworked or underworked.
Learn how to plan a route with multiple stops in 30 seconds.
The best part is that Route4Me's route optimization software offers built-in GPS tracking so you can plan routes and monitor your drivers in real-time from the same software. This means you don't need to purchase a standalone commercial GPS tracker.
Route4Me can help with re-optimization, reduce fuel expenses, improve driver productivity, and keep the drivers motivated.
Here's a quick rundown of some of the powerful features offered by Route4Me's delivery scheduling software:
Reporting and analytics to help you track the total stops and distance covered, the average time taken per stop, average gas cost, and more.
Geofencing to automate check-ins and checkouts and eliminate the hassles of carrying paper logs.
Geocoding to auto-correct any wrong address entered into the system.
Customer portal to enable customers to track their own package delivery statuses.
In-app voice-guided navigation to ensure your drivers never have to look down at a map on their phones.
Frequently Asked Questions (FAQs) about UPS Route Optimization Software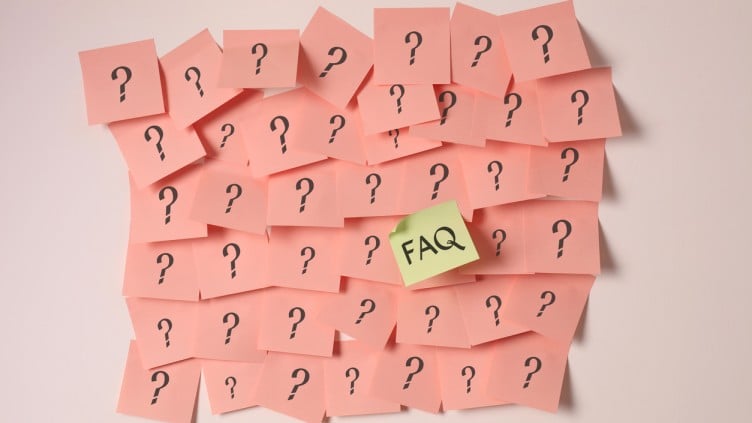 What Routing Software Does UPS Use?
According to publicly available data, UPS builds and uses its own proprietary routing software known as ORION. The platform is a vertically integrated, end-to-end multi-stop route planning, execution, forecasting, and analysis tool that generates highly efficient routes for deliveries by solving complex algorithmic problems in milliseconds.
The ORION technology platform is extensive research and data collection with the help of GPS tracking and vehicle sensors. Although it's unclear how ORION uses AI and ML to keep providing the most efficient routing solutions to UPS drivers, it is a logical assumption that large investments are going to be made into these technologies.
How Does UPS Plan Their Delivery Routes?
UPS plans most of their domestic (USA) routes with their own routing software called ORION. The tool uses complex algorithms to create approximate solutions to the traveling salesman problem/vehicle routing and scheduling problem. The route optimization algorithm is an
NP-hard problem
, which is currently impossible to solve with 100% accuracy on routes containing large numbers of stops.
What Is a UPS DIAD?
A UPS DIAD is a hand-held device that has been used by UPS drivers since 1991 when it was first introduced. The device tracks the package delivery from when the package is picked up for delivery to when it reaches its destination. It is also used to collect the digital signatures of recipients.
The device has undergone massive updates (it is currently in its fifth generation) over the years and has been instrumental in collecting data for streamlining the delivery process at UPS.
Do UPS Drivers Make Left Turns?
UPS drivers do not make left turns unless it is absolutely unavoidable. This is because, according to UPS, "left turns mean idling, which increases the time a route takes. Left turns mean going against traffic, which increases exposure to oncoming cars. Right turns are faster. Right turns save fuel."
In fact, UPS has saved gallons of gas, effectively reduced its carbon emission, and saved millions annually by making sure UPS drivers avoid left turns as much as possible.
How Do UPS Drivers Know Where to Deliver?
Each driver is given a route in the area in which they operate to deliver packages. Before their shifts start, each UPS driver is shown the routes they need to deliver on, and
according to the UPS drivers
, they either take a picture of the map for reference or some centers offer a navigation system in the trucks that shows the drivers where to go next.
UPS has come a long way since two teenagers started it, and their success is in no small part due to the UPS' route optimization technology. Using route optimization software has numerous benefits, as proven by UPS's continued success. Not only does it help deliver packages faster, but it saves fuel too – a win-win situation.
So, how do you optimize your routes? Do you have any questions about UPS route optimization software? Please feel free to leave your comments below.
Want To See For Yourself How Route4Me Can Boost Your Profits?
Whether you want to slash the time it takes you to plan routes for your drivers, increase the number of stops they can make, or keep your customers satisfied knowing that your drivers show up on time… Route4Me helps you achieve that!