The Market is Growing
The food delivery business has enormous potential. Revenues in the global online food delivery market are expected to reach US$136 billion by the end of 2020. The projected 5-year annual growth rate (CAGR 2020-2024) is 7.5%. That implies revenues of $182 billion by the end of 2024. The Asia Pacific and North America expect the greatest growth.
Platform-to-Consumer Delivery is currently the largest segment in the online food delivery business. Its market volume in terms of revenue is projected to be US$70 billion in 2020 and US$96 billion by 2024 with an expected annual growth rate (CAGR 2020-2024) of 8.2%.
And, with the COVID-19 pandemic forcing consumers to maintain social distancing and order take-out meals rather than dining out, off-premises orders (such as online or phone delivery, curbside pickup, drive-through, carryout, and even food trucks), will only gain momentum.
In fact, ordering food online has become the new fad as people fear stepping out of their homes to dine out. So, with more people ordering their food online, online food delivery startups will increase. If you're contemplating starting your own food delivery business, this is the best time and opportunity for you.
Reading about starting and running a business is different from actually doing it. Still, you need a framework to use to understand the challenges you face. So, this is the framework we'll use to guide you through the maze of activities.

Table of Contents
Get Targeted: Research & Focus
If you want to start a small food delivery business from home, you should first define your niche market. Research your target market, the locality you want to deliver food in, your niche market's food preferences, and so on.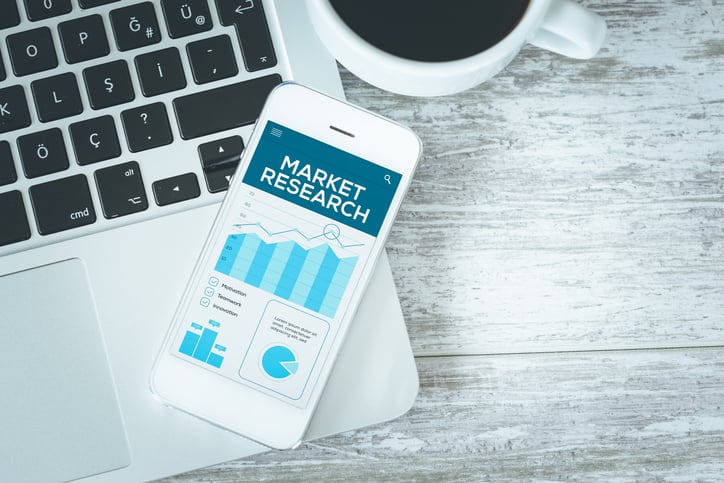 Here's an example of how to choose your niche market:
If there's a university or college nearby, you can target the students. In that case, you can focus more on delivering light and heavy snacks.
If there's an office building nearby, its employees can be your target market. In that case, you can offer healthy lunch meals or snacks. You can get inspiration from SnackNation which offers thoughtfully curated employee care boxes for employees (both remote and in-office) and individuals or families.
If your niche market is the residents of a residential building, you should research their meal needs; for example, check whether they have children at home. Then, curate your meals or snacks as per their preferences and needs.
Once you have decided upon your target market, choose a catchy name for your food delivery business that appeals to your prospects. Then, select your menu and meals carefully as per the needs of your target audience. Once the meals have been customized, you must follow meal delivery orders constantly so that your customers are always happy and satisfied with what they buy.
Now that you have your business's target market, menu, and name, you must choose your preferred business model. Let's check out the options.
Want To See For Yourself How Route4Me Can Boost Your Profits?
Whether you want to slash the time it takes you to plan routes for your drivers, increase the number of stops they can make, or keep your customers satisfied knowing that your drivers show up on time… Route4Me helps you achieve that!
Choose a Food Delivery Model
You can choose from three types of food delivery models:
Order Only Model
Order & Delivery Model
Fully Integrated Model
Each model has its own benefits and challenges. We take a closer look at the three business models so that you know the pitfalls before starting your food delivery business.
Model #1: The "Order Only" Model
This food delivery business idea involves an online platform that connects the users with local restaurants. Your app or online platform acts as an important platform for restaurants to reach out to a larger audience. The customers can use your mobile app to order food from their favorite restaurants with ease.
How This Model Works
You can generate revenue from an Order Only business model by charging 7% to 15% commission to the restaurants that are registered on your app.
So, this model works in the following way:
A customer uses your app to place an order and make payment.
Your online platform charges a 7% to 15% commission on the ordered food to the restaurant.
The restaurant receives the order.
The restaurant notifies the customer through the app that they have received the order.
The restaurant prepares the foods ordered by the customer and hands it over to the delivery person employed by the restaurant itself.
The delivery person delivers the order to the customer and completes the order.
Benefits
You, as an owner of the mobile app or online platform, don't have to face any issues regarding the food delivery. The revenue is generated from the commission fees you get from every order that the designated restaurants receive through your app.
Challenges
Attracting restaurants and making them register with your app or online platform can be challenging at first. To overcome this challenge, you can research the exact needs of the restaurants from your platform.
To make your Order Only business model successful, you have to work more on the marketing of your online food Order & Delivery platform.
As you are not involved in order management, the success of this business model depends on the services that the registered restaurants provide the customers.
Model #2: The "Order & Delivery" Model
In the Order & Delivery model, your company handles all three components of the business: restaurants, customers, and delivery. Both the Order & Delivery management is done by your business, while the restaurants only have to register with your online platform or app and prepare the food.
How This Model Works
You can generate revenue from the Order & Delivery business model by charging a 20% to 30% commission to the restaurants on the total cost of the orders.
You can also charge a flat delivery fee to the customers if the bill is less than a certain amount.
Some companies also charge restaurants extra marketing fees to make restaurants pop up at the top of their app or online platform's search results.
So, this model works in the following way:
A customer uses your app to place an order.
Your order and food delivery platform charges a 20% to 30% commission on the ordered food to the restaurant and flat delivery charges to the customers.
The customer makes the payment for the order.
The restaurant receives the order from the app.
The restaurant prepares the food ordered by the customer and hands it over to the delivery person who is employed by your company and not the restaurant.
Your delivery person delivers the order to the customer and completes the order.
You should be prompt to resolve any issue during the entire process, right from order placement to delivery. This will make both the customers and the restaurants registered on your app give you higher ratings which will ultimately help your business become successful, grow, and earn higher revenues.
Benefits
You can earn a lot more revenue than with the Order Only model. While the Order Only model can earn you just 7% to 15% commission, this model can earn you 20% to 30% commission, along with flat delivery charges.
Challenges
The biggest challenge with the Order & Delivery model is that your food delivery logistics must be able to deliver orders on time. If your app provides a projected time, try to deliver it within that time. This will improve your ratings and will ultimately help your business become successful.
Another challenge with this business model is that you must manage all the resources. To become successful, you have to provide proper training to your delivery people so that the customers rate your app higher.
Model #3: Fully Integrated Model
This model is the most applicable to the startups that are considering meal delivery businesses. This model involves the following:
Sourcing the ingredients.
Cooking the meal at your home either by your family member(s) or with the help of a chef. With this type of prepared meal service business model, it usually involves a partnership with the chef.
Delivering the order to the customer and getting paid to complete the order.
Marketing the business and receiving the order.
How This Model Works
The Fully Integrated model works as follows:
Your company prepares the food in a local shop or store.
An order is placed by a customer.
Your company charges the fee for delivery or adds tips.
The customer who placed the order pays for the food.
Your delivery person delivers the food to the customer to complete the order.
Benefits
Everything in your meal delivery startup or Fully Integrated model is operated by your company. For the user experience, you don't have to rely on a third party. So, your meal delivery business plan succeeds if you do everything right. In no time, you'll start earning huge and your business will grow.
Challenges
The operational costs are high with the Fully Integrated business model. Those who try to cook their own food generally have to shut their doors. You can save your meal delivery startup by trying for multiple deliveries at a time and enhancing the user experience.
Which Food Delivery Business Model Should You Choose?
As indicated above, every business model has its own advantages and disadvantages. If you want to choose the best option for you, you should be absolutely sure about the three models. Don't get confused.
In the first model, the delivery person is employed by the restaurant. In the second model, the owner of the online platform or app employs the delivery person. In the third model, everything (including arranging ingredients, cooking the food, and making the delivery) is the responsibility of the app or online platform owner.
As you don't have to rely on third parties with the Fully Integrated model, you can get an edge over your peers. This model lets you focus on the quality of service you provide to your target and niche markets, such as meat lovers, vegans, or molecular cuisine. However, such businesses come with high risk and can therefore burn out easily.
The Order & Delivery model can also be an exorbitantly expensive one if you are a newcomer to the food delivery business with little capital. So, newcomers may wish to start their food delivery business with the simplest model, namely the Order Only business. Once you have gained enough experience as well as a solid base of partnering restaurants, you can move to the Order & Delivery business model to earn more.
Get Legal: Decide Your Business Structure
There are a few legal aspects that you must know as a small business owner.
Select a business structure: To protect your personal assets, you should first set up a business structure. Consult with an account to decide which structure best suits your business: DBA, LLC, or Corporation.
Register for Taxes: Once your business has a structure, you should visit the IRS website to apply for an Employer Identification Number.
Open a Bank Account for your Business: You should not use your personal bank and credit line for your business, as it may threaten your personal assets. So, open separate banking and credit lines for your business. This will also help you file taxes more easily on an annual basis.
Get the Essential Permits and Licenses: To set up a food delivery business in your community, you must have all the required permits and licenses.
Get Business Insurance: When you start your own business, there is some risk involved. To protect yourself from unexpected out-of-pocket expenses as well as liability risks, you should sign up for small business insurance.
The licenses and permits that are needed by your business entity depend on your country, state, targeted market area, and so on. So, check with the local, state, and federal small business agencies about the permits and licenses that your business will need.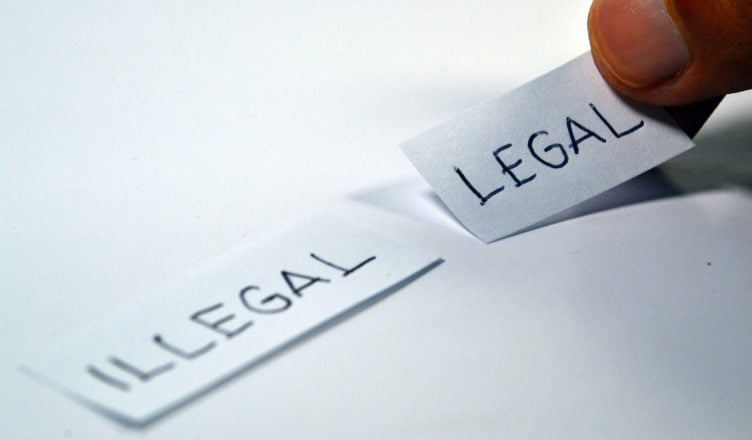 Some of the agreements, permits, and licenses that your food delivery startup may need are:
Ecommerce agreements
Business permits
Tax payments
Food handling seminar and permits
Signage licenses
Health or trade licenses
Sanitary permits
The legal frameworks and requirements vary from one business type to another. To learn more, you can go through the following articles:
Get Capitalized: How Much Money Do You Need to Start?
To get your business up and running, you need to secure funding for your project. Initially, it may cost you anything from US$3,000 to US$25,000.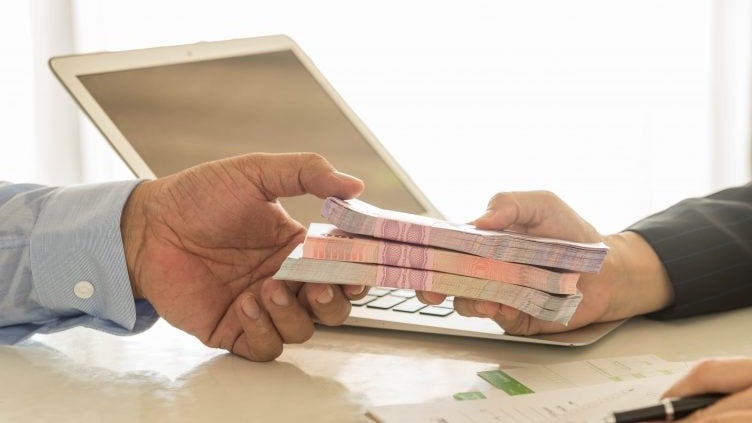 This initial investment will cover:
Workspace (to save workspace costs, many entrepreneurs start their businesses from home)
Technology (including a computer, scanner, phone, and internet costs)
Licenses and insurance (liability insurance, commercial auto insurance, worker's compensation insurance, and so on)
Website costs
Marketing materials
The vehicles and tools required for delivery
Once you understand the market and logistics requirements, it's time to budget and forecast your revenue. That's why it's important for you to estimate the projected earnings and expenses.
It's time to create a balance sheet and pay close attention to billing cycles. Keeping a tab on your finances is crucial because it can make or break your business. So, maintain the balance sheet on a daily basis to check whether there is a cash flow problem.
You should keep a tab on the finances for a period of 30 days to know whether the money is going out or coming in. To mitigate cash flow concerns, you may bill a client at the beginning of every three months rather than billing every week, if you are offering weekly meal deliveries.
Get Connected: Establish Your Online Presence
Your curry may be hot and ready to serve, but you need orders to get the ball rolling. The best way to reach your target customers is with your own website with an online ordering facility. Also, add a business phone number to your website so that your customers can reach you and easily order their favorite meals. They say a sales-optimized website can double your sales.
In addition to your website, you can also create a mobile app to reach more prospects. This will help you succeed in a hyperlocal food delivery market. On Google's organic search, the "near me" searches have increased significantly in recent years. Some of the most successful startups, such as Deliveroo and UberEats, have based their business on the Hyperlocal Concept and succeeded with the help of their online presence.
More than 66% of people around the world now have smartphones in their pockets. Mobile user interfaces play an important role in the conversion of prospects to customers. If you want to succeed in your food delivery business, create a mobile app UI.
The most important features that you should include on your mobile app are a profile page, sign up option, locator page, food search, easy order placement facility, real-time tracking, and quick search result. You should also ensure that the app is user-friendly, is simple to navigate, and takes less loading time.
While designing your webpage and mobile app, try to incorporate: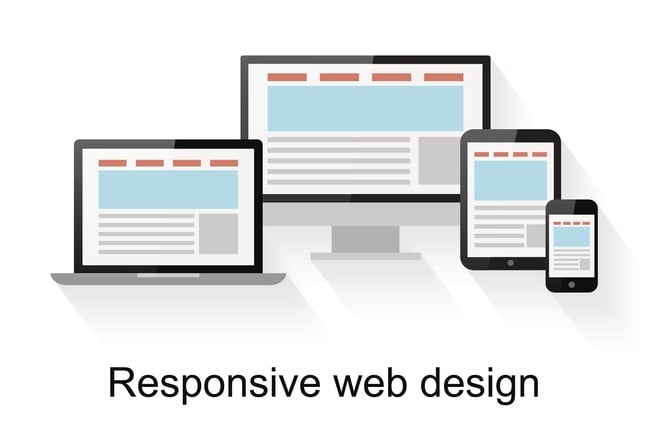 Hyperlocal Approach
Rich Snippets
PWA Progressive Web App
Easy Order Placement
Delivery Management
The functionality plays an important role and gives you an advantage in monitoring the orders of the food marketplace.
Get Noticed: Marketing Strategy for Your Food Delivery Business
Your website should be your central focus in your digital ecosystem. You should keep the interface and navigation simple and attractive so that your customers can interact with you effectively.
The most powerful marketing tool in the food delivery business is a mobile app. With the industry projected to be worth US$182 327 million by 2024, you should build a mobile app to bring in more customers.
Collaboration with food bloggers and influencers can give you enormous visibility and reach. Reach out to prominent influencers and offer them discounts in exchange for reviews or posts.
Print out fliers, posters, and business cards. These traditional marketing strategies are still effective today. You can create the design of these printouts by using design tools such as Canva.
One of the most successful ways to reach more customers is to attend local food events. You can set up booths at these events and offer free food samples. You can also co-promote the event to get more visibility for your business.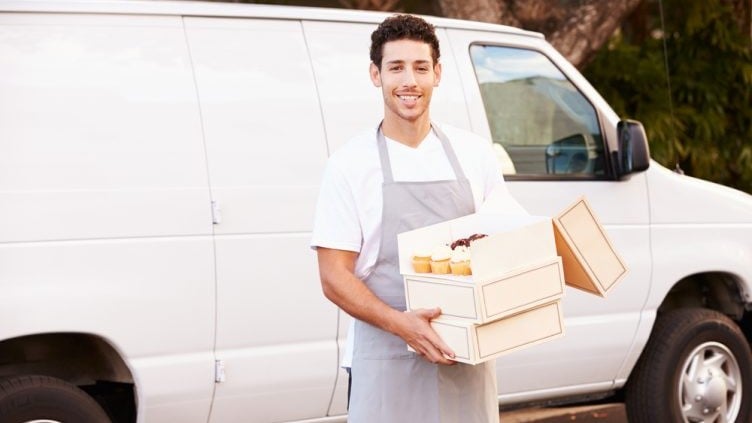 Get Paid: Set Up Multiple Payment Options
Multiple payment options help online businesses increase their order counts, attract more sales, and ultimately earn more profits. With multiple online payment options available, customers can order food even when they are out of cash.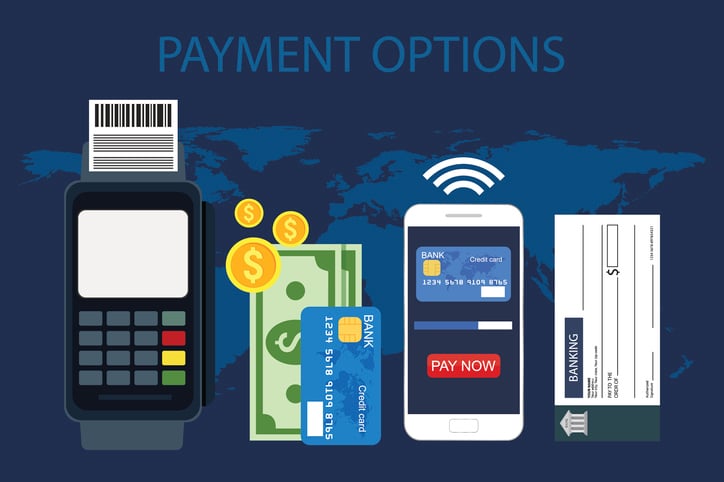 Some popular payment options you could incorporate include:
PayPal
Credit and debit cards
Google Pay
Apple Pay
Gift cards
Venmo
You can also offer discounts on online payment options because they can help your business maintain the flow.
Get Going: Establish Logistics
There are two aspects of dependencies: food and delivery. Even if the restaurant or cook delayed preparing the ordered food, the customer will not listen to the driver's excuses if the food is late. So, delivery people have to hurry if there's any delay from the restaurant's side.
You should have a well-curated, well planned, and time-efficient logistics system in place to help the delivery people make on-time pickups and deliveries. You can use Route4Me's route optimization software as it's considered the best route planner app for delivery drivers. Its advanced delivery scheduling software helps plan and optimize routes in just 30 seconds.
It even factors in weather conditions, traffic congestion, one-ways, number of items per vehicle, the weight of items allowed per vehicle, ambient temperature requirements, left turns, and over 25 other constraints. So, you never need to worry about any external factors impacting your deliveries.
Your drivers will also get accurate turn-by-turn driving directions from one place to another so they will never get stuck on the road (even in a new area) looking for directions to make pickups and deliveries on time.
The pick-up and drop-off optimization feature even helps drivers visit customer addresses in pairs, where one address needs to be visited to pick up and the second address needs to be visited to drop off the picked up parcels.
This feature helps you easily plan and optimize routes with hundreds or thousands of pick-up and drop-off address pairs, using an advanced algorithm to ensure the pick-up address from each address pair is always visited first and the corresponding drop-off address is visited second in a correct sequence. Learn more about how this feature can make pick-ups and drop-offs seamless.
Also, Route4Me comes integrated with a GPS tracking feature that helps you monitor vehicles and drivers on the road in real-time. Such vehicle tracking will help ensure that your drivers are not deviating from the planned routes, driving aggressively, or making personal stops. It'll also help you offer roadside assistance if a driver meets unanticipated circumstances, such as a vehicle breakdown.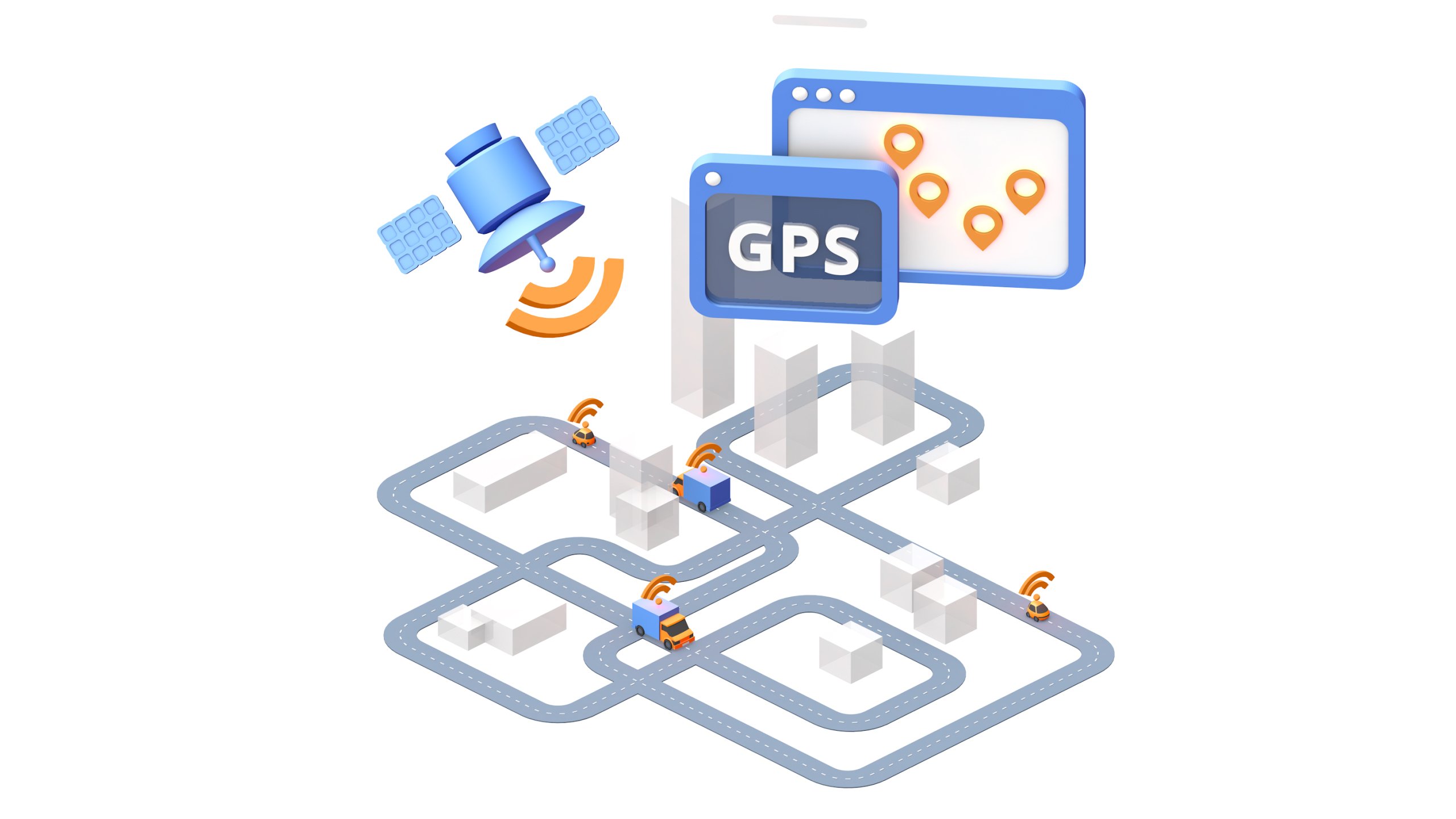 There are many other benefits offered by a delivery route planner which will make your pick-ups and deliveries seamless. Below is a quick rundown:
The customer portal allows your customers to track their delivery statuses on their own.
The reporting and analytics feature monitors fuel expenses and driver performance.
The eSignature feature ensures contactless proof-of-delivery.
The customer alerting and notification feature lets your customers know when their food is nearby.
Geofencing automates the check-in and check-out process and ensures seamless curbside delivery.
Apart from adopting a multi-stop route planner, you should also appoint reliable food delivery personnel. While making an appointment, choose only those people who have a valid driving license, proof of identity, and a smartphone, and a valid SIM card. Instill transparency in the system to get the best out of the delivery personnel. Route4Me can again help here as it gives you all the data field operations data you need.
In addition, look for delivery drivers who have great customer service skills. In fact, you can also train them with these skills to increase the number of happy customers and get more positive reviews and five stars.
Get Smart: Establish Your Risk Management Strategy
You should pay close attention to business risks when you start a food delivery business. The most common risk in a delivery business is accidents. You should take both accident prevention measures and commercial auto insurance to cover all the accidental costs.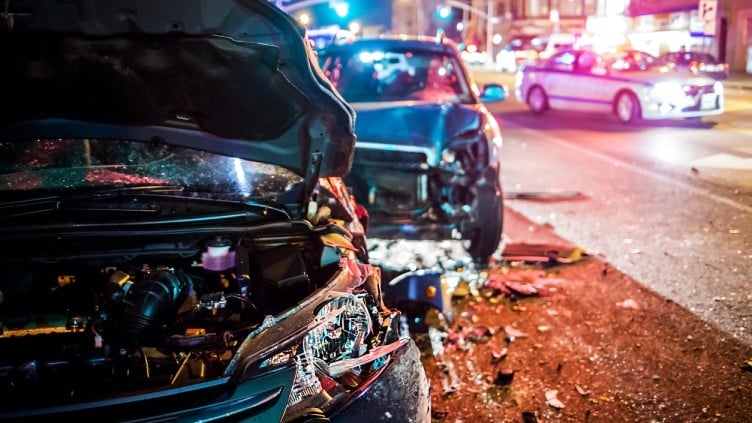 For accident prevention, Route4Me's GPS tracking software can help. It comes with a speed alert feature that notifies you immediately when a driver speeds as this can lead to accidents. Also, by tracking your delivery vehicles, you can find out if a driver is involved in road rage.
In addition, you can go for a data-driven training program that will automatically track if a driver is braking harshly, making speedy turns, or accelerating suddenly, and then suggest relevant training modules to complete before the driver can take up the next gig.
You should also cover your risks by availing of general liability insurance. It covers:
Third-Party Injury and Medical Payments
A food delivery startup may have to bear the medical costs of a customer if the customer falls ill after consuming the delivered food or if the customer is injured after tripping over a package left outside a home. In such a case, the third party injury and medical payments of the general liability insurance will take care of all the expenses.
Third-Party Property Damage
Any general liability of any property not owned by you or legal costs related to that will be covered by the general liability insurance. Suppose your delivery person accidentally damages a sprinkler outside a customer's home. If the customer sues you, the associated legal costs up to your policy limit can be covered by the insurance.
Personal and Advertising Injury
Suppose you have shared an image of a customer on your social media without his or her permission. If he or she sues you for the invasion of privacy, the general liability policy will cover the legal costs up to your policy limit. The insurance also covers legal costs arising from other personal and advertising injuries, such as slander and libel.
Also, as soon as you employ your first employee, most US states offer workers' compensation insurance.
Conclusion about Starting A Food Delivery Business
You're now ready to start your food delivery business. You can do a dry run and see whether it is viable by opening up your business to a handful of clients. This will give your whole team time to practice and work on any kinks. Also, use a multi-stop route planner for route planning and scheduling.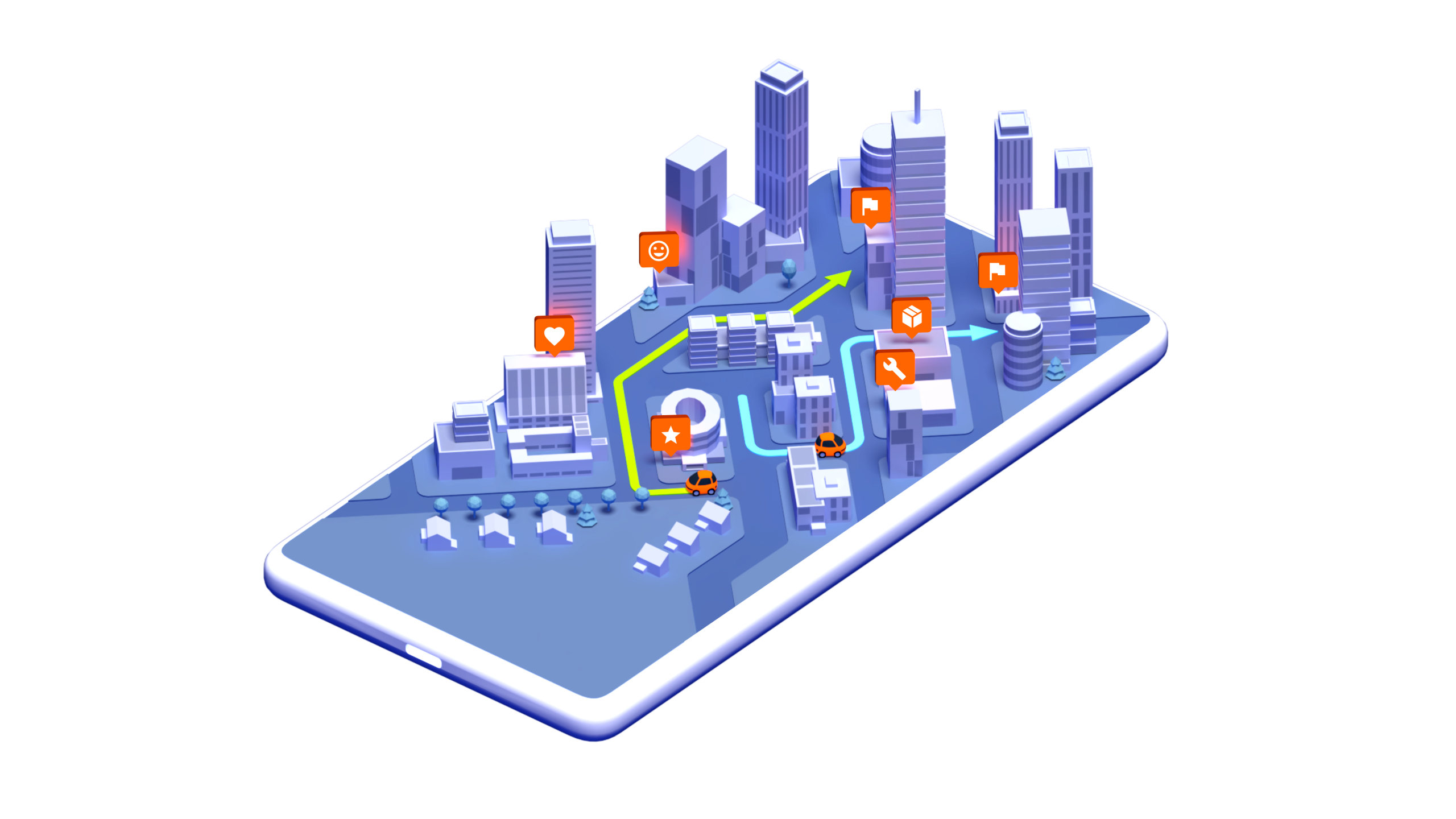 Start marketing online as well as offline (with posters, pamphlets, flyers, and business cards) so that people learn about your products and services. Nielsen's Global New Product Innovation Report says that the most effective way to reach people is through their friends and family. So, add a "refer a friend" button to your app, website, and emails and provide a referral discount or rewards program.
Also, post photos of some of the most attractive cuisine you offer through your social media channels, including Instagram and Facebook. This will grab a lot of attention and will likely create a lot of buzz.
Your website should also be search engine friendly through SEO tactics. If done right, it can give you excellent advantages and bring in lots of traffic from Google and other leading search engines. That's how you scale and grow your business.
The food delivery business is going to become a US$182 billion business by 2024 world over. With the ever-increasing access to food delivery platforms, the number of food delivery businesses will increase exponentially in the next 10 years. Grab the opportunity now and start your food delivery business to reap the benefits of a fast-growing market segment.
Want To See For Yourself How Route4Me Can Boost Your Profits?
Whether you want to slash the time it takes you to plan routes for your drivers, increase the number of stops they can make, or keep your customers satisfied knowing that your drivers show up on time… Route4Me helps you achieve that!