How to choose the best route planner app for delivery drivers in 2023?
"We offer the best route planner app for delivery drivers."
Every route planner app provider says it.
Some claim they offer the best free route planner for delivery drivers, while others claim to provide the best multi-stop route planner app for delivery drivers.
There is nothing wrong with that. Some may be the best. But, such claims make your job hard.
So, how do you know which route planning app is right for your business?
The trick is to look closely at the route optimization software and the company offering it.
For example, you have to ask simple questions such as:
What do their existing customers say about them?
How good is their customer service?
In addition, there are many other essential things to consider.
Does this seem overwhelming?
Don't worry. Below are four tips. These can help you decide which multi-stop route planner app is best for your delivery drivers in 2023.
Table of Contents
Dynamic Route Optimization and Real-Time Tracking
You can only consider a route planner app as the best route planner app for delivery drivers if it offers dynamic route optimization and solves the vehicle routing problem.
Dynamic route optimization better matches the delivery day's reality than static routes, which are planned quarterly or yearly and stay the same. This is because, with dynamic routing, you can manage highly unpredictable operations and ensure that they fulfill customer expectations without sacrificing performance. You don't need to worry about the traveling sales problem at all.
Real-time tracking
Another important feature to look for is real-time vehicle tracking.
Your customers will have a negative experience if you promise them deliveries at particular times and your driver arrives late.
But, with GPS tracking, you will be updated about your driver's location and can provide your customers with accurate ETAs, thus forging a bond of trust with them.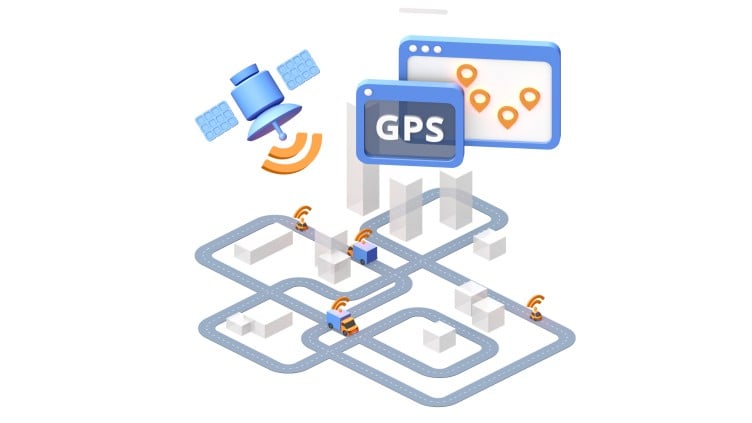 Other essential features to look for the best route planner app for delivery drivers.
Here's a quick rundown of some other important features you must look for in a delivery route planner app in 2023 before zeroing in on one:
Make sure the delivery scheduling software can optimize and plan a route quickly. A one-minute turnaround time is ideal.
The scheduling and routing software should factor in a wide variety of constraints for route planning. Even just one unattended constraint, such as the weather, can jeopardize your entire delivery schedule. Some constraints the app should factor in include traffic congestion, time windows, one way, avoidance zones, left turns, sunrise, sunset, load, weight, height, and pieces.
The final mile delivery software should allow your customers to track their packages in real-time to avoid failed deliveries and ensure transparency.
The last mile delivery software should offer a reporting and analytics feature to track every nitty-gritty detail of your delivery operations. Such information should include the average trip gas cost, stops made per day, and routes completed per day.
Make sure there's a mobile app
The service route planner should come with a mobile app for both Android and iOS to help you plan routes and monitor on-road activities while on the go.
The multi-stop route planning app should have an eSignature feature to help your drivers capture and store customer signatures on the app and facilitate paperless proof of delivery.
Route4Me offers all of these features and more to make route planning and scheduling seamless.
In fact, delivery drivers that switch to Route4Me Route Planner from Circuit Route Planner, Routific Route planner, or Road Warrior Route Planner typically have an easier and faster experience planning their delivery routes.
Ease of Use, Training, and Tutorials
You already have a lot on your plates, so you can't spend hours learning how to plan routes and finding free driving directions.
In the same way, your drivers have to make faster deliveries on time, every time. So, it doesn't make sense to choose a route planner that will make your and your drivers' job harder instead of simplifying it.
Thus, the delivery planning software should require little learning for your drivers and you, which means it must be extremely easy to use.
For example, in-app voice-guided navigation, including single-stop and continuous route navigation, can make navigation a breeze and help your drivers show up on time without hassle.
Moreover, the route optimizer shouldn't require buying new hardware.
The route planner app should also offer in-depth training materials that explain every feature and process step by step with images and screenshots that are easy to comprehend.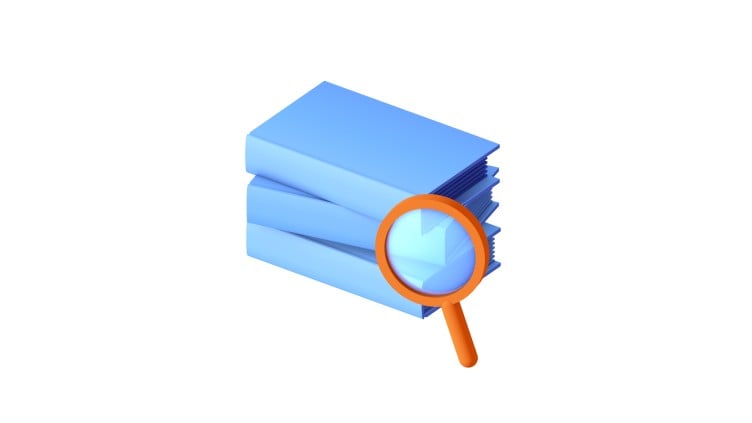 However, there could be times when you require a bit of handholding.
So, make sure the trip planner software provider also offers an onboarding program to walk you through the software step by step initially and after that whenever you get stuck.
Limitations on Route Planning and Optimization
You might want to consider a driving trip planner that supports your business growth and is scalable.
Think about it.
Today you might be okay using a multi-stop route planner app that only plans a certain number of routes, but what happens when your business grows, and you need to plan thousands of routes for a hundred drivers?
So, the best multiple stop route planner for delivery drivers is scalable, allowing you limitless:
Route planning
Stops per routes
Data storage capacity to keep the records of your customers on various routes
Saved routes for planning and optimization of fixed routes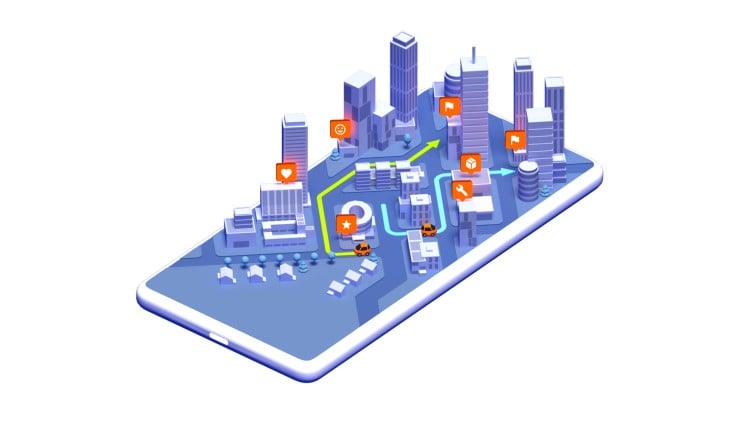 Also, consider if the route app is capable of evolving with your business, removing unnecessary routes and drivers as you move along.
This is only possible when the multi-stop route planner collects and uses information from your on-road operations instead of depending on pre-compiled data. It will then be able to provide the best service to you.
Trial and Support
A run-of-the-mill route planner app would require an upfront payment. Meanwhile, the best route planning application for delivery drivers in 2023 would ideally come with a trial period.
A trial for a couple of days helps you see if it fits your expectations and needs.
After all, if drivers cannot use it properly, what is the point?
Opting for a trial would also help you make quick decisions. Instead of wasting time researching, you could find your solution faster.
You can simply sign up for the trial. Then you can try and test the app for route planning. Finally, you can decide if the route optimization software fits your bill.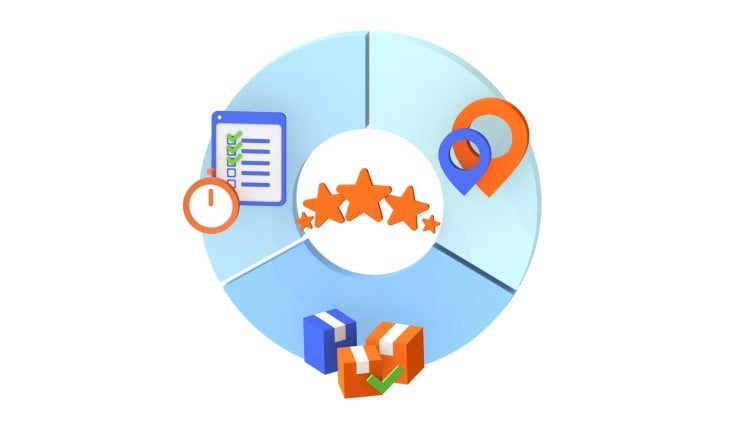 Another crucial thing to look for is customer support.
Consider the following points. To evaluate whether a multiple address route planner app provider is genuinely the best routing app and deserves your hard-earned money:
It must offer easy and quick accessibility to the support staff. This is so that you can contact them whenever you need assistance. If you can't then, you'll waste hours being on hold for answers.
The support team must be located in the US. Alternatively, they could be found in a native English-speaking country. This ensures the support staff understands your language and accent to solve your problems quickly.
The support staff should be available throughout US office hours, but preferably 24/7.
They should offer multiple contact options, such as email, phone calls, and live chat.
By following the above guide, you will find the app that is ideally suited for your business.
Click to learn about more great apps for delivery drivers.