If you thought food delivery was big in 2020, just wait until 2023. That's when the industry is expected to take off, thanks to a combination of food delivery trends coming together to create a perfect storm for growth.
The Covid-19 pandemic accelerated the shift from eating out to eating at home. Then there's the rise of e-commerce and the growing popularity of subscription food services.
Add in the fact that more and more people are living in cities and working long hours, and it's no wonder that food delivery is becoming increasingly popular. According to a report by CB Insights, it will grow to $329 billion by 2029.
So, what could be the trends in food delivery in 2023? Here's what we can expect.
Table of Contents
1. Eco-Friendly Food Delivery
Eco-friendly food delivery will be one of the hottest trends in food delivery services in 2023. As consumers become more mindful of their environmental impact, food delivery services will be challenged to adapt and provide sustainable solutions that reduce waste and pollution.
According to a survey by Deliverect, 43% of respondent diners said they would be happy to pay more for deliveries if restaurants had visible sustainability practices. Also, 54% said they prefer ordering from eateries that do not use excess packaging for delivery.
Here are some eco-friendly food delivery trends we could see in 2023 and beyond.
Increased Usage of Recycled and Recyclable Packaging Materials
Most food delivery packaging is not recyclable or made from recycled materials. However, this is starting to change, with more companies using sustainable packaging options like certified compostable food containers. This would reduce the amount of waste sent to landfills, and it would also be better for the environment if food scraps were composted instead of thrown away.
Electric Vehicle Adoption for Delivery will Expedite
Delivery vehicles are a significant source of air pollution. Many companies are now using electric vehicles to make deliveries to reduce their environmental impact, from Amazon to FedEx. We will see more restaurants and delivery businesses joining the bandwagon. This will not only cut emissions but also significantly save on fuel costs.
Support for Local Food Production will Increase
Food miles are a significant contributor to greenhouse gas emissions. Many companies will support local food production to reduce the environmental impact of food transport. This includes working with farmers and producers who use sustainable practices and allowing customers to choose local food items.
Route Optimization Software Adoption Will Manifold
Route optimization software like Route4Me route planner helps plan well-optimized delivery routes in 30 seconds. Optimized routes mean drivers won't be stuck on the road and will make deliveries quickly and on time. That means less fuel consumption and emissions.
Want To See For Yourself How Route4Me Can Help Deliver Food On Time?
Whether you want to optimize delivery routes, make more stops in less time, or keep your customers updated about their delivery status… Route4Me helps you achieve that!
Many businesses, including UPS, use a route planner to reduce their carbon footprint. And high inflation and rising fuel prices will cause many more delivery companies to include route planners in their arsenal.
In fact, according to a report by MatketsandMarkets Research, the route optimization software market is expected to reach $5.07 billion by 2023, with a CAGR of 11.4% from 2018 to 2023.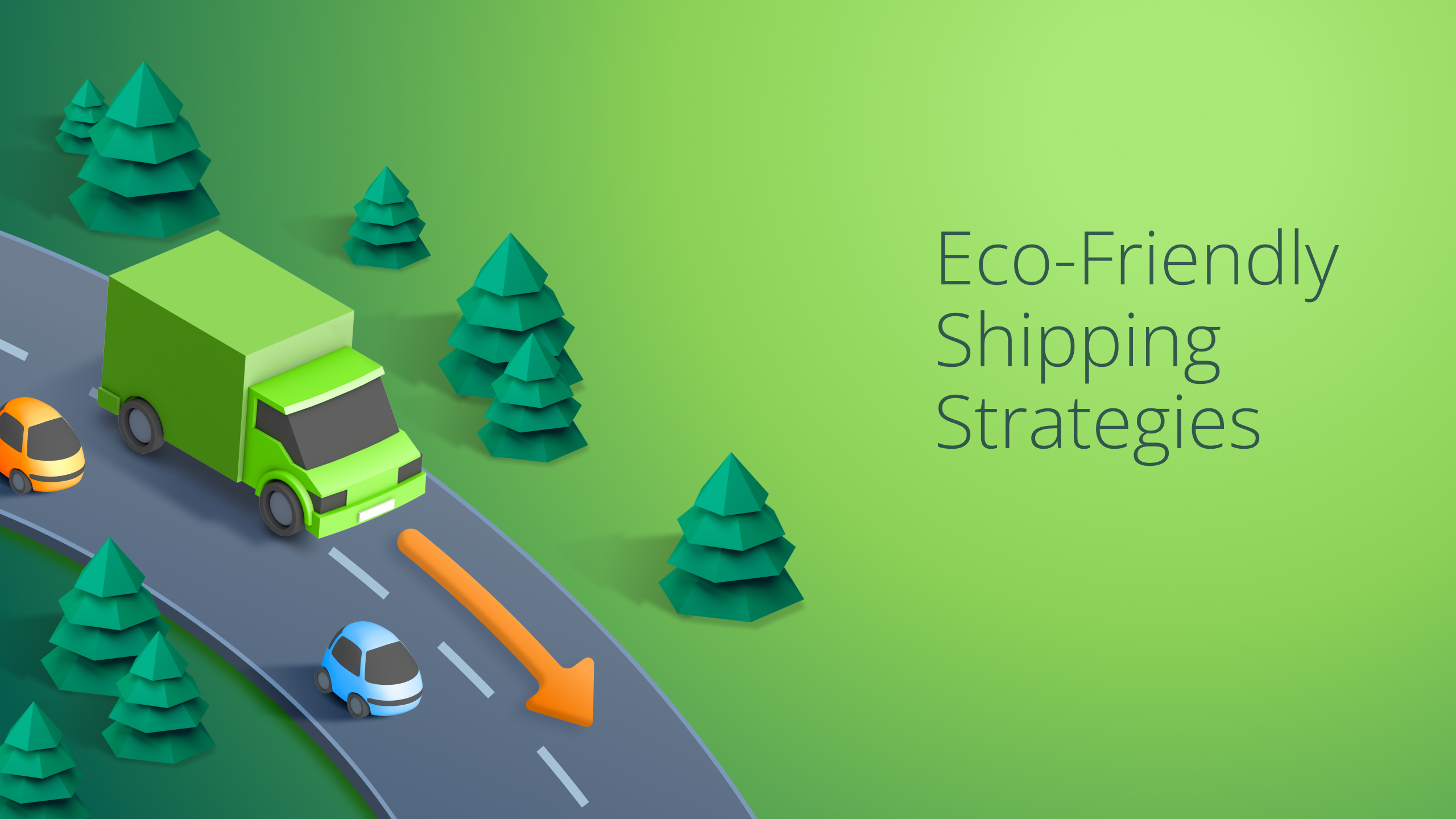 2. In-House Restaurant Delivery Fleet
One trend that we predict will become more common in food delivery is keeping an in-house delivery fleet. This means that restaurants will keep their own fleet of drivers to deliver food to customers instead of relying on third-party delivery services.
Here are a few reasons why we think this will be a trend in 2023:
Keeping an in-house delivery fleet will give restaurants more control over the food delivery process from start to finish. They can manage their drivers, schedules, and routes and ensure that food is delivered promptly and at the correct temperature, two critical factors in providing a great delivery experience. Dispatch routing software can help here as it makes delivery operations management seamless. You can plan routes, assign a balanced workload, track progress, and do more to ensure on-time deliveries.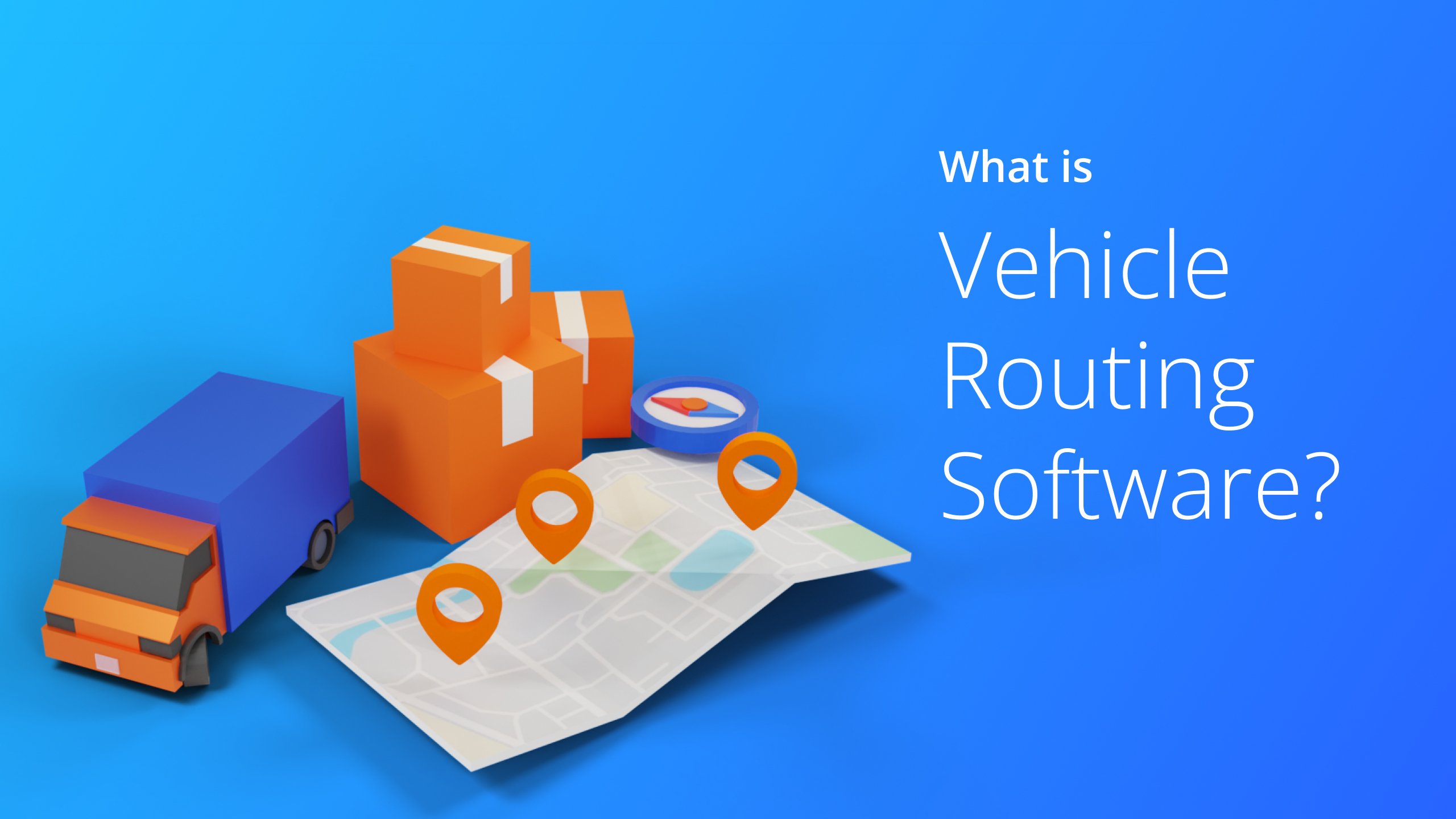 By keeping delivery services in-house, restaurants can save more money in the long run, as they won't have to pay commission fees to third-party delivery services.
In-house delivery fleets are often more reliable than third-party services. This is because food businesses have a direct line of communication with their drivers and can quickly resolve any issues that may arise.
Restaurants will be able to build a stronger relationship with their customers, as they'll be the ones actually interacting with them regularly. Plus, businesses can offer customer loyalty programs and other incentives that encourage customers to use their services again in the future.
Ultimately, these benefits make it clear that in-house delivery fleets are likely to continue to be a major trend in the food delivery industry in 2023.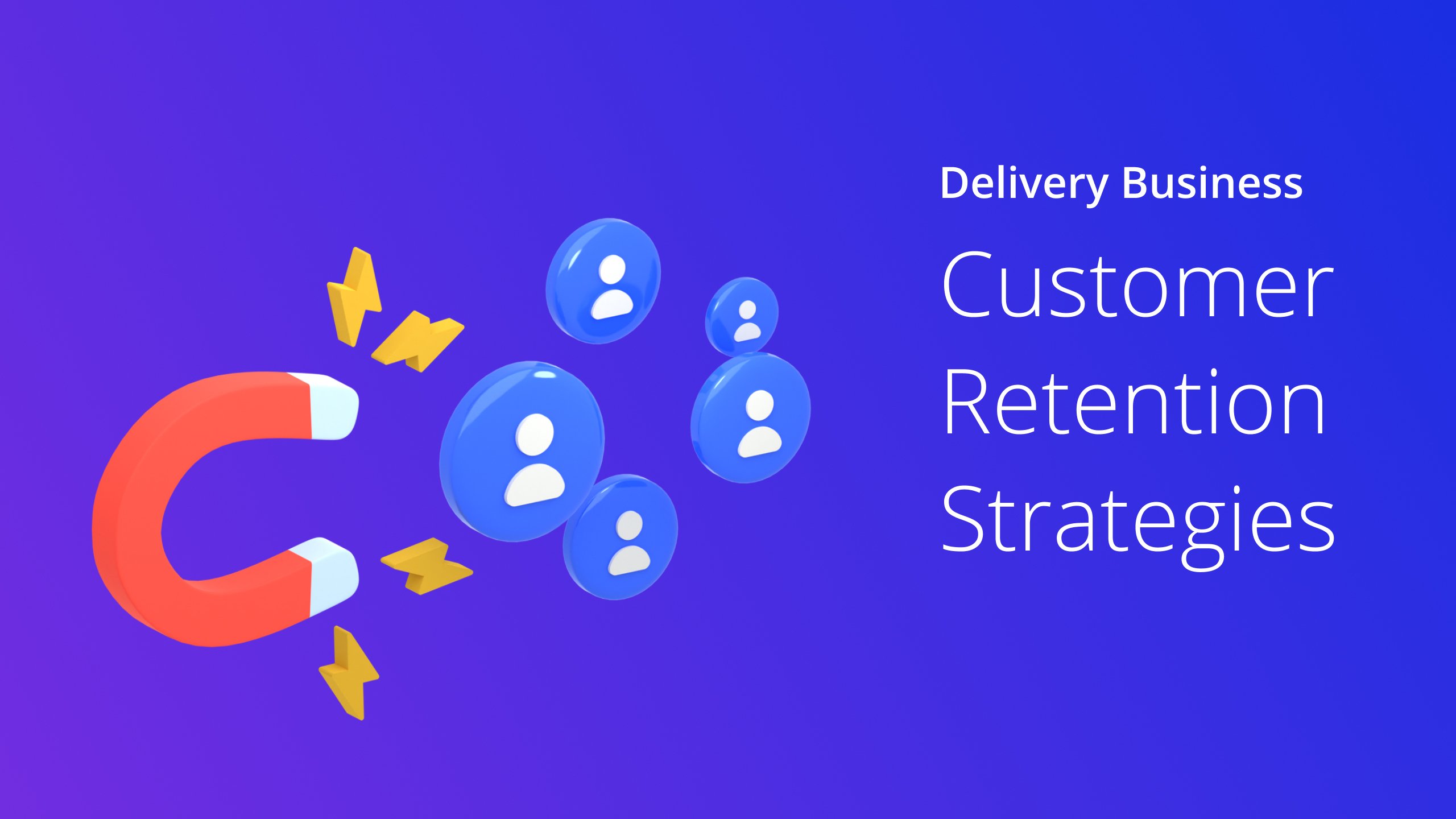 3. Rise in Food Delivery Subscriptions
Food delivery industry trends are constantly changing, and it can be hard to keep up. But if there's one trend that looks like it will keep growing in 2023 and beyond is food delivery subscription services.
According to a report by Research and Markets, the meal kit delivery market will grow by $237 million from 2023 to 2027 at a CAGR of 20.32%.
One of the reasons food delivery subscription services are so popular is because they offer convenience and variety. Having meals delivered to their doorstep can be a lifesaver for busy families or working professionals.
Plus, if consumers are tired of eating the same old thing day after day, a food delivery subscription can help mix things up. With dozens or even hundreds of different options, consumers are sure to find something to suit their taste buds.
Another reason food delivery subscriptions are gaining popularity is because they're becoming more affordable. In the past, meal kit delivery companies were known for being pricey, but as the market has become more competitive, prices have come down. In fact, some subscription services now offer free shipping and discounts for those who sign up for multiple months at a time.
Plus, it is environmentally friendly. With food delivery subscriptions, customers can reduce food waste and packaging waste. Add to this the increasing number of consumers looking for no-gluten, organic, vegan, paleo, or ethically sourced foods increasing the demand for specialized food subscriptions.
Long story short, as more people become aware of the benefits of food delivery subscriptions, this food delivery trend will likely continue to grow in popularity in the years to come.
Want To See For Yourself How Route4Me Can Help Deliver Food On Time?
Whether you want to optimize delivery routes, make more stops in less time, or keep your customers updated about their delivery status… Route4Me helps you achieve that!
4. Diverse Food Delivery Options
In 2023, food delivery will be all about diversity and modernity. And we'll see an increase in automated delivery systems such as drones, robots, and other innovative technologies for food delivery. Here is why.
Delivery by Drones
Drones are fast and efficient. They can zip through traffic and avoid obstacles, so restaurants can deliver food faster. An example is Flytrex which claims to offer drone delivery of foods within 5 minutes.
Drones don't get tired, so you can expect consistent service. Plus, it is cost-effective. They don't require a driver, so food delivery companies can save on labor costs. And since drones are more efficient, restaurants will save on fuel costs too.
In addition, drones are environmentally-friendly. They don't emit greenhouse gases, so they're much better for the environment than traditional delivery methods.
Delivery by Robots
Full-fledged usage of robots may still sound like a distant reality, but food delivery by robots is likely to be one of the hottest food delivery service trends in 2023 and beyond. There are several reasons for this.
Robots are more efficient than humans. They can navigate traffic and deliver food more quickly and reliably.
Robots don't get tired or disgruntled like human delivery people. They can work longer hours and provide a consistently high level of service.
Robots are less expensive than human delivery personnel. With the rising labor cost, food delivery companies are looking for ways to cut costs, and using robots is an obvious solution.
They're also not susceptible to human error, so the food can be delivered exactly as customers ordered.
And perhaps most importantly, robots are just plain cool. Who wouldn't want their food delivered by a cute little robot?
Restaurants and food delivery companies have been seeking out more labor-efficient ways to deliver foods to consumers' doors, and consumers have been looking for delivery options with lower fees. And drone and robot delivery satisfy both requirements successfully.
5. Crowdsourcing of Drivers
Another food delivery trend that we could see in 2023 and beyond is the crowdsourcing of drivers. With the rise of food delivery apps like DoorDash and Uber Eats, drivers' demand has increased.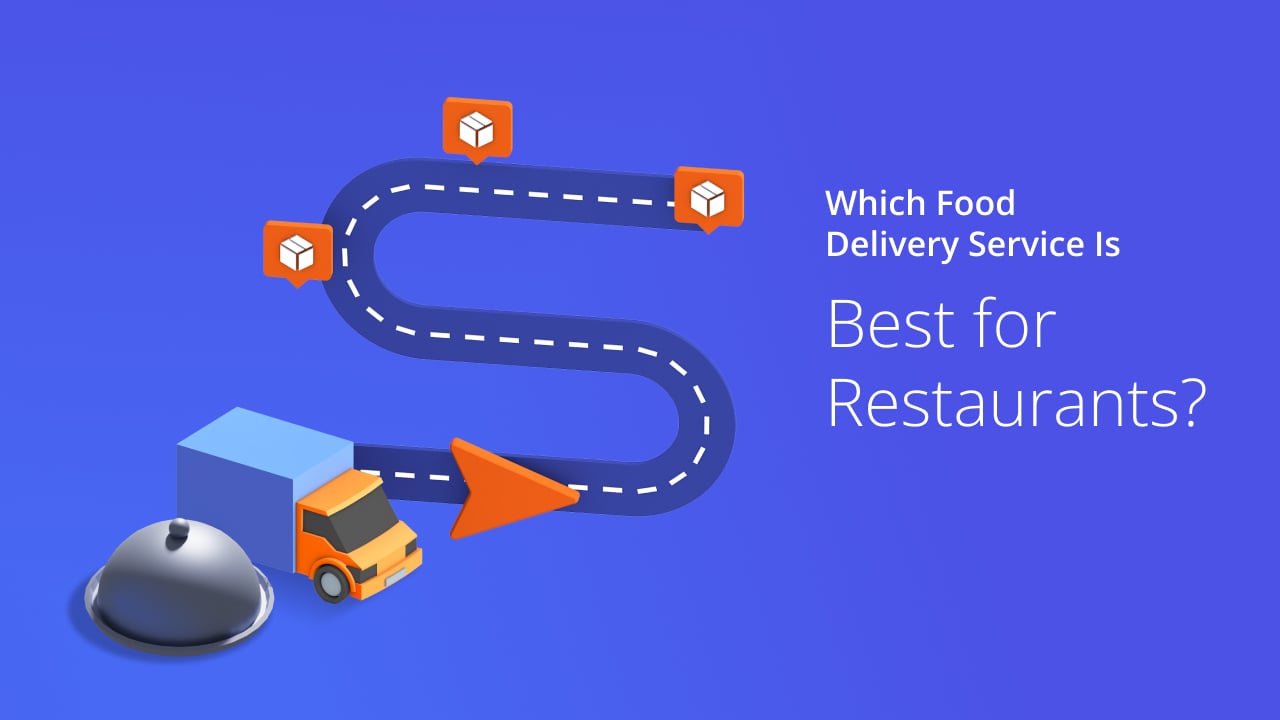 However, traditional methods of recruiting drivers, such as through newspapers or classified ads, are no longer effective. Crowdsourcing offers a unique solution to this problem.
By harnessing the power of social media, businesses can reach a larger audience and tap into a pool of potential drivers to whom they may not have otherwise had access.
Also, crowdsourcing enables food delivery companies to tap into a larger pool of potential drivers, ultimately lowering consumer prices.
Plus, it allows food delivery companies to scale quickly and efficiently without investing in their own fleet of vehicles or hiring additional staff.
Final Thoughts about Food Delivery Trends in 2023
The food delivery landscape has changed drastically in recent years and shows no signs of slowing down.
With restaurant chains jumping on board and new technology emerging, there are more options than ever to deliver food to consumers' doorsteps. Whether they're looking for an eco-friendly option, a subscription service, or just a good old-fashioned pizza delivered by drone, there's bound to be a delivery method that suits their needs.
As online food delivery trends continue to evolve and grow over the next few years, food delivery services will become even more convenient and reliable by 2023. With improved technology and increased competition in the food delivery market, customers can enjoy faster deliveries, better food quality, and more food choices than ever. Keep an eye out for these exciting changes in the coming year and make your business ready to take off in 2023.
Want To See For Yourself How Route4Me Can Help Deliver Food On Time?
Whether you want to optimize delivery routes, make more stops in less time, or keep your customers updated about their delivery status… Route4Me helps you achieve that!