Eco-friendly shipping has become more important than ever. The credit goes to the meteoric rise of eCommerce due to the pandemic.
Although the increasing demand for online shopping is good news for your business, the toll shipping takes on the environment is alarming.
According to a report by Bloomberg Law, the negative impact on the earth will only increase as eCommerce sales double over the next decade.
An ABC News report reveals that Amazon emits nearly as much CO2 as a small country. Also, 30% of the solid waste in the U.S. comes from eCommerce packaging, as per the U.S. Environmental Protection Agency (EPA).
Plastic product packaging, increasing eCommerce return rates, and faster deliveries contribute to climate change.
In fact, last-mile delivery is one of the fastest-growing sources of GHG emissions and local air pollution.
Adopting green shipping practices won't just reduce the impact on the environment, it can also help establish a credible brand image and boost your sales.
According to a study by CONE, 88% of customers will be more loyal to a company that supports social and environmental issues. And 92% will be more likely to trust a company that takes environment-friendly initiatives.
Learn four reasons why sustainable logistics should be your top priority in 2022.
With commercial vehicles being a top contributor to air pollution, green shipping may seem like an oxymoron. However, below are five sustainable shipping options that can help you mitigate GHG emissions.
Table of Contents
#1 Invest in Eco-friendly Packaging
According to EPA, 14.5 million tons of plastic containers and packaging were created in 2018.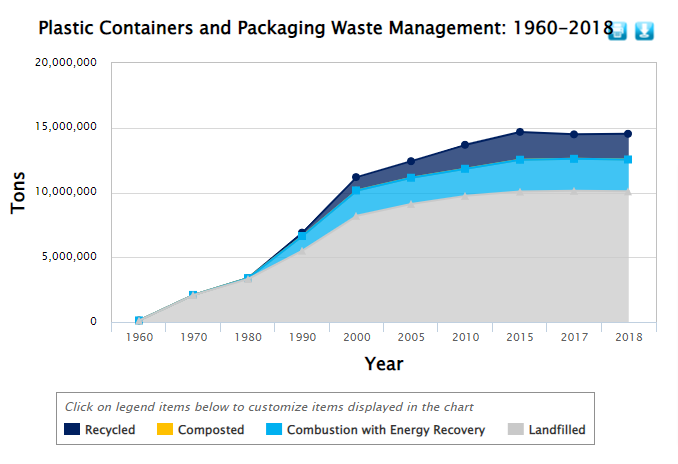 Image credit: EPA
Plastic product packaging is often a concern in terms of sustainability because it is sometimes not recyclable and suitable for single-use only.
The best option is green packaging to reduce your carbon footprint.
Use boxes, mailers, or containers made from recycled materials. Paperboard cupboards are one of the most common examples of recycled packaging.
You can also go for plant-based, plantable, or edible packaging. There are several companies such as Packlane and EcoEnclose offer eco-friendly supplies.
Dell is a prime example that focuses on eco-friendly shipping by eliminating the amount of packaging and shifting to renewable materials, lowering the bottom line and reducing carbon emissions.
Many other companies across the globe, such as The T-Shirt Mill and Ritual, have also joined the bandwagon and started green packaging.
Your customers might even reward you with more orders for sustainable shipping. According to a survey, 50% of customers are likely to pay more for eco-friendly shipping.
#2 Right-Size Your Boxes for Eco-Friendly Shipping
You should also focus on right-sizing your boxes to ensure eco-friendly shipping, which will eliminate extra materials. The additional space will help protect against dimensional weight (DIM)  pricing.
If you use packaging larger than the contents inside, you will also pay for the unused space. Use a DIM calculator to learn if DIM weight pricing would apply to your package.
To right-size your packages, go for boxes customized for your products. In this way, you will minimize the extra packaging materials and the waste that comes with them.
For larger shipments, you can go for recycled pallets. You can even use a pallet recycling program to repair damaged pallets or completely remanufacture them.
#3 Reduce Emissions with Route Optimization Software
According to EPA, fossil fuel combustion accounts for 74% of all U.S. GHG emissions. Of that, 36% can be directly attributed to the transportation sector – where the supply chain lives.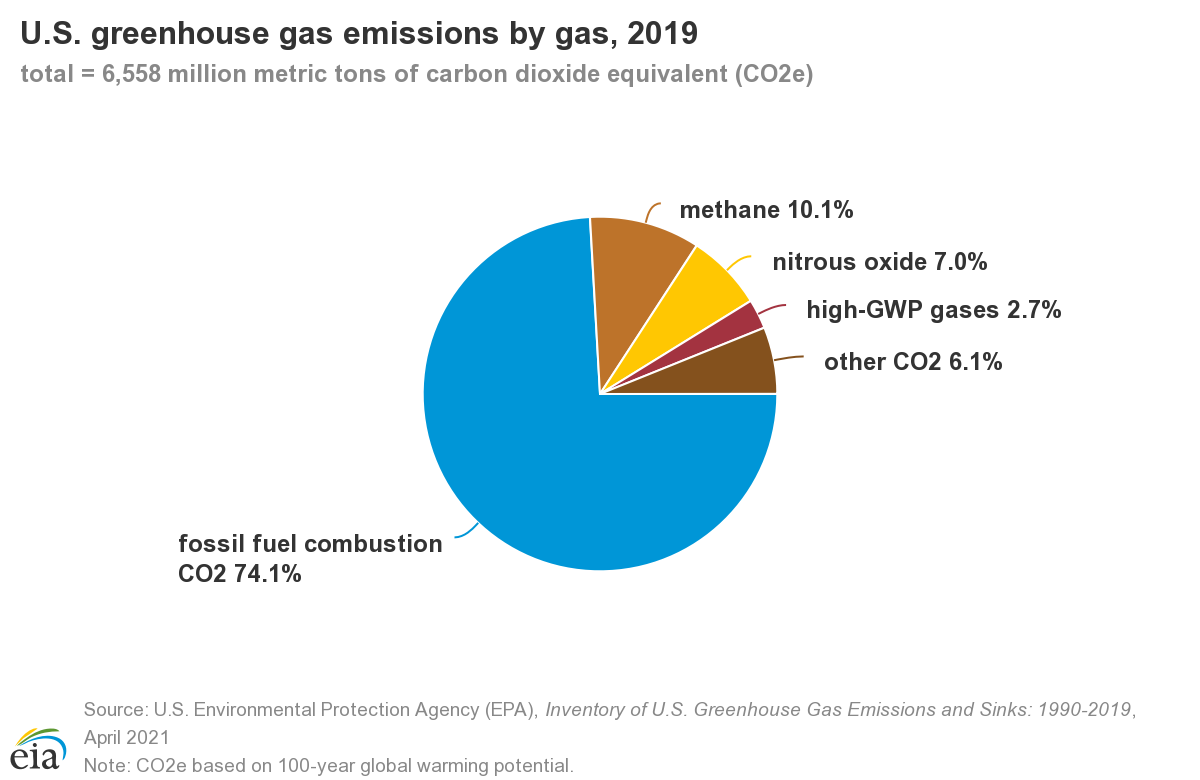 Therefore, eco-friendly delivery should be your primary concern and the impact of the fuel required for transportation.
A route planner can help you reduce your fuel bills and emissions and facilitate carbon-neutral enablement. It helps you plan well-optimized routes without putting in much effort and ensure on-time delivery.
An optimized route means delivering the third order placed first, something Route4Me route planner can help determine and optimize.
Route4Me's multi-stop route planner helps with route planning and scheduling based on your packages and your vehicles' load capacities. This enables you to increase the number of daily deliveries using less fuel while increasing profits and diminishing your environmental impact.
Route4Me's trucking GPS app also factors in traffic congestion, left and U-turns, roadblocks, and delivery time windows to ensure less time is wasted on the road.
Thus, you can reduce last-mile emissions, fuel costs, and the number of vehicles on the road. This enables you to pass on the savings to customers in the form of lower prices and free delivery.
Route4Me's route optimizer also comes with a GPS tracking app to help you track vehicles on the road. This enables you to ensure that drivers do not travel unnecessarily or engage in aggressive driving, which leads to significant fuel burning and emissions.
Learn in detail how last-mile delivery companies can reduce their carbon footprint.
Route4Me has mitigated carbon dioxide emissions by over 10 Billion tons. Route4Me was even selected as a finalist in last year's UPS and Astrolabs Smart Logistics Challenge.
Learn why UPS and Astrolabs selected Route4Me as a finalist. Also, learn more about Route4Me's Environment and Sustainability (ESG) initiatives.
Want To See For Yourself How Route4Me Can Boost Your Profits?
Whether you want to slash the time it takes you to plan routes for your drivers, increase the number of stops they can make, or keep your customers satisfied knowing that your drivers show up on time… Route4Me helps you achieve that!
#4 Consolidate Orders for Sustainable Last-Mile Delivery
The increasing customer demand for same-day or next-day shipping has made shopping even more convenient. However, it takes a massive toll on the environment.
Therefore, consolidate orders to promote sustainable shipping. Encourage your customers to purchase several products at a time by offering incentives.
You could even provide freebies or credits for choosing slower delivery options. For example, Amazon gives credits if customers select no-rush delivery.
You can also offer a green delivery option and encourage customers to go for it. It would help negate carbon emissions and make your last-mile sustainable.
Also, try to set a minimum order or cost minimum before offering free shipping. This would encourage customers to order several items at one time instead of placing separate one-off orders.
Order consolidation can reduce the number of vehicles on the road and associated emissions. In fact, it can also save you significant money.
For example, in many cases, the cost of shipping three ten lb. boxes is much higher than the cost of shipping one 30 lb. box.
#5 Implement SIOC Shipping Technique for Eco-Friendly Shipping
SIOC stands for 'ships in own container,' a popular eco-friendly shipping technique. It is a form of product packaging in which you ship products in their original packaging instead of sending them in a box.
Therefore, it doesn't require additional packaging and reduces packaging costs and waste. Plus, it offers a better customer experience.
Conclusion about Eco-friendly Shipping
Increasing online orders may be a gift to your company's bottom line, but they can be a scrooge to the environment.
So, do your part in safeguarding the environment by making your shipping strategy eco-friendly and ensuring a truly sustainable future.
Want To See For Yourself How Route4Me Can Boost Your Profits?
Whether you want to slash the time it takes you to plan routes for your drivers, increase the number of stops they can make, or keep your customers satisfied knowing that your drivers show up on time… Route4Me helps you achieve that!