UPS sustainability strategy has been the talk of the town for quite some time.
The company has implemented several green logistics initiatives to offset its carbon footprint, from offering carbon-neutral shipping options to customers to investing in electric vehicles.
But is it helping them? And how can you make your last-mile delivery sustainable? We discuss everything in this post.
First, let's look at the several sustainable logistics initiatives that UPS has implemented.
Table of Contents
UPS's Green Mile Logistics Initiatives
UPS My Choice
UPS introduced the UPS My Choice® membership program in 2011. The goal was to offer customers a choice of a convenient place and time for delivery. The program already has over 67 million members worldwide.
It notifies customers about any changes in their package status from the time it goes out for delivery to the time it arrives. So the customers can plan their days accordingly.
Customers can even set their notifications preferences, such as email or SMS text alerts. The program also helps them set their priorities when receiving UPS deliveries.
The company even launched UPS My Choice® for business in 30 countries and territories in Europe, the Americas, and the Asia Pacific. This allows businesses to better monitor and plan incoming shipments and outbound deliveries.
This has helped them reduce the chances of failed deliveries and thus reduced UPS's fuel expenses and emissions.
UPS Access Point
UPS Access Points are establishments, such as petrol stations or grocery stores. They act as drop-off and collection centers for packages. Customers can also drop off labeled and prepaid UPS returns parcels at any UPS Access Point location.
UPS designed such points for customers who are usually unavailable during package delivery. The objective was to make collecting and dropping online purchases seamless. This option allows users to select how, when, and where to collect their packages.
Such a BOPIS or Click and Collect delivery model helped UPS reduce their drivers' traveling time, expenses, and carbon emissions without any additional resources.
UPS's Proprietary Route Optimization Software to Ensure Sustainable Last-Mile Delivery
UPS delivers around 5.5 billion packages a year with the 125,000 vehicles in its delivery fleet.
The company also uses its route optimization software ORION (On-Road Integrated Optimization and Navigation) to plan fuel-efficient routes and distribute work effectively across its 250,000 drivers, thereby reducing emissions.
With ORION, the company has saved 6 to 8 miles per driver per day on average.
The UPS route optimization software was fully deployed by fall 2016. It works on a combination of AI and machine learning technology. It learns from experience and uses the knowledge to make better routing decisions.
For example, ORION learned from the data gathered over the years from GPS tracking of vehicles that left turns are no good. This small detail ensured that UPS saved 10 million gallons of gas. Also, it reduced emissions by 100,000 metric tons and saved up to $400 million.
Learn how UPS route optimization software (ORION) helps drivers make on-time deliveries.
Want To See For Yourself How Route4Me Can Boost Your Profits?
Whether you want to slash the time it takes you to plan routes for your drivers, increase the number of stops they can make, or keep your customers satisfied knowing that your drivers show up on time… Route4Me helps you achieve that!
The UPS Eco Responsible Packaging Program
UPS has an Eco Responsible Packaging Program as well. This is to offer environment-conscious customers the option to use sustainable packaging with their deliveries.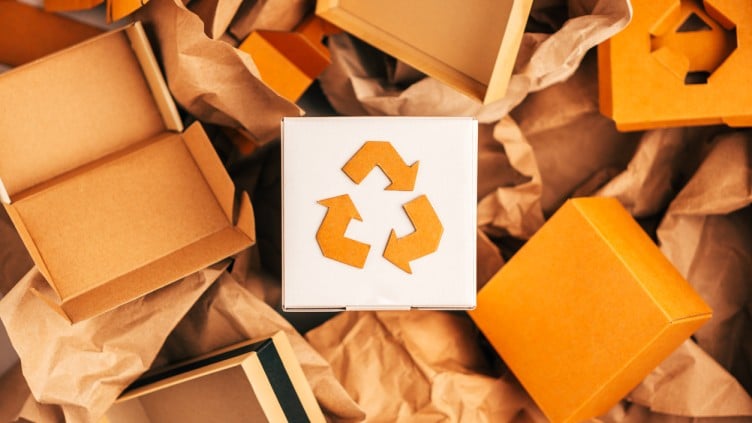 Companies keen to participate in the program allow UPS to assess their packaging process. In return, UPS enables the company to use the logo of its Eco Responsible Packaging Program on its packages.
The program's objective is to make the logo improve the participating company's brand image. Also, to showcase that it is committed to following the UPS sustainability approach. And it is proactive in conserving the planet's valuable resources.
However, the shipping process of the companies must comply with UPS's required criteria for the program, including:
Right-sizing: The shipping containers should not be larger than necessary.
Damage prevention: Items should arrive intact.
Materials content: UPS examines the environmental impact of the chosen packaging material.
UPS's carbon-neutral logistics initiatives don't just end there. The shipping behemoth even offers consulting services. This is to suggest improvements to help companies qualify for the packaging program and help them reach their sustainability goals.
Investment in Electric Vehicles: A Key Part of UPS Sustainability Strategy
Currently, UPS has over 13,000 alternative fuel and advanced technology vehicles globally. According to UPS's latest sustainability report, the company plans to be carbon neutral by 2050. This includes fueling 40% of ground operations with alternative fuels by 2025.
Last year, as a part of UPS sustainability strategy, the company partnered with Arrival. The deal was to purchase 10,000 electric vans to build and roll out globally.
With this partnership, UPS's vehicles will produce zero carbon emissions and emit less air pollution than traditional petrol or diesel vans. Such vans are good for the environment, are 50% cheaper to operate, and boost safety.
But UPS has invested in electric vehicles before this partnership. According to a Harvard Business Review report, in 2018, about 9,000 of UPS's 112,000 vehicles had some environmental advantage. Most were powered by natural gas, and thousands were pure electric or hybrids.
Of course, negating carbon emissions is the primary objective behind UPS's investment in electric vehicles. But at the same time, it has also helped them lower the total cost of ownership.
This is because electric vehicles use less energy than conventional ICE vehicles. An electric vehicle running off an electric grid with fossil fuels is still cleaner, no matter where in the US you plug in.
The maintenance costs are also less since electric vehicles don't have as many parts as ICE vehicles. The operating expenses are also lower, and the working life is around 20 to 25 years. All these savings add up.
Can You Make Your Last-Mile Delivery Sustainable like UPS?
You can also make your logistics green with the right tools and strategies. Fortunately, you don't even need as deep pockets as UPS.
For example, you can use ready-made route optimization software like Route4Me route planner. It helps plan fuel-efficient routes and offset carbon emissions in the same way that ORION does.
UPS has done the research, developed the strategies, and invested in their ORION for a decade to build a world-class vehicle routing software.
To create something similar, you need to hire the right resources and invest significant time and money. Add to it the hefty expenses of maintaining the software and ensuring it works all the time optimally.
Instead, you can opt for Route4Me to eliminate all these hassles, expenses, and worries.
You can plan and schedule routes, track your vehicles and fuel expenses, assess driver performance, and more with much less investment. Every nitty-gritty detail about your last-mile delivery operations will be at your fingertips.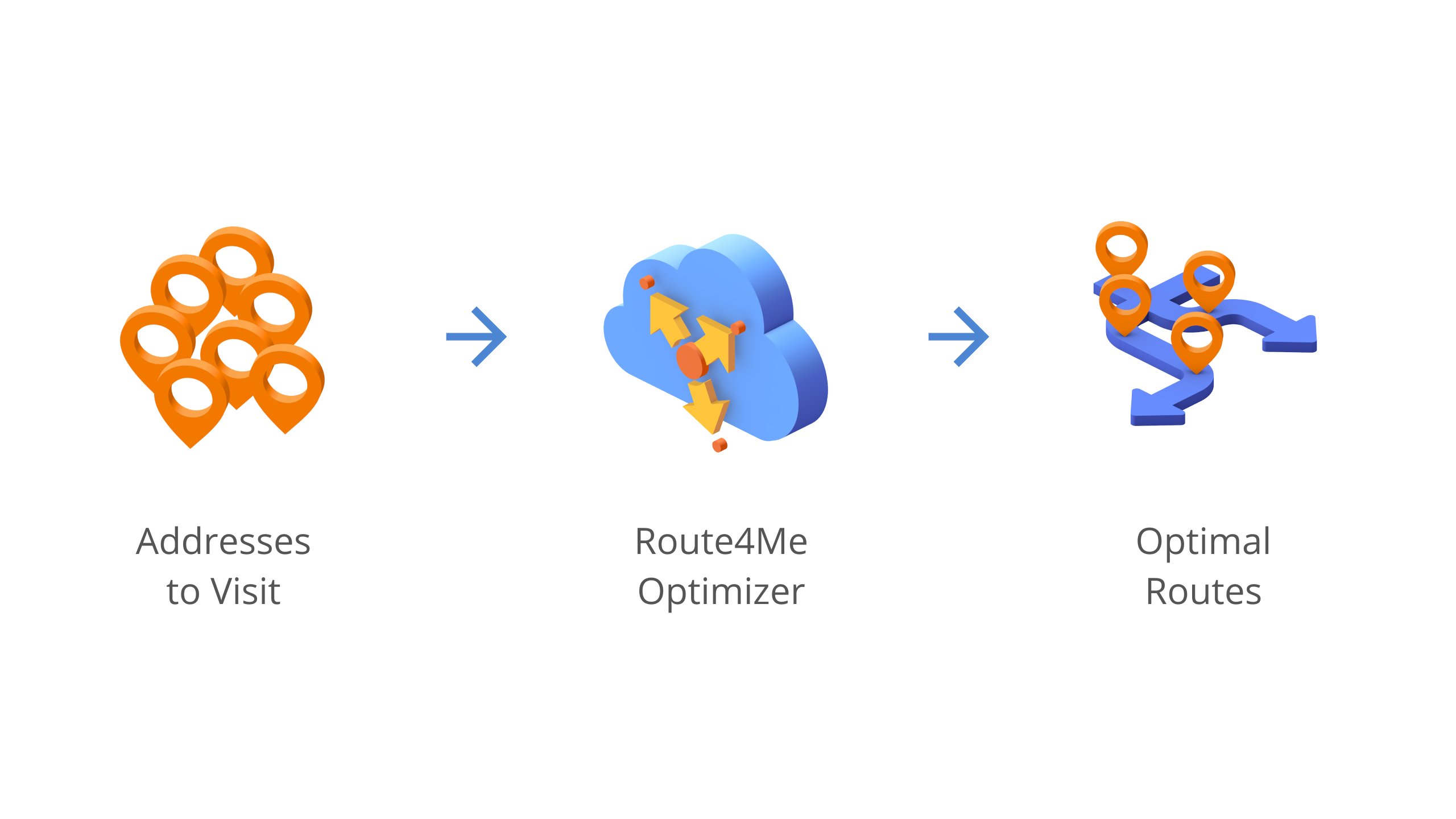 The software even factors weather conditions, traffic, roadblocks, delivery time windows, and many other constraints while planning routes. This ensures your drivers never get stuck on the road and always deliver on time.
Also, the software comes with a bulk geocoder to autocorrect any wrong addresses put into the system.
Can Route4Me Reduce Empty Runs?
Route4Me's trucking GPS app ensures a balanced workload distribution. So, none of your drivers will be overworked or underworked and there will never again be empty runs. All these lead to fewer carbon emissions.
Route4Me's delivery management software has a customer portal feature. It enables customers to learn about their delivery statuses on their own. This helps avoid failed deliveries and increases first-time door opens.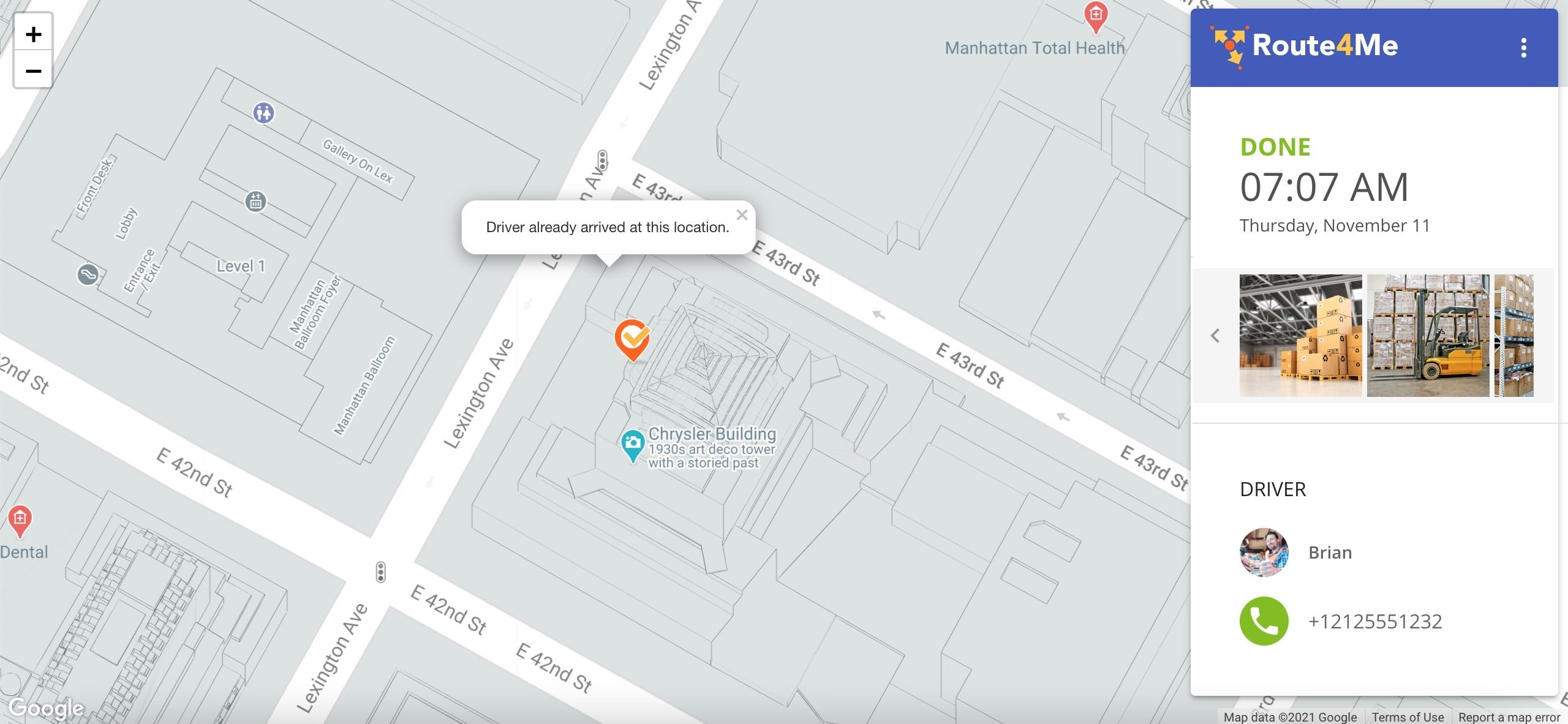 So, drivers don't need to make repeat visits to the same customers. This means they don't emit unnecessary fuel and emissions.
The best part is that you can test the software for seven days for free. This helps you to see if Route4Me fits your requirements before putting your money in. And, when you decide to start using the software after the 7-day free trial, you don't need to sign any long-term contract.
Also, Route4Me's multi-stop route planner can help you plan power-efficient routes for your electric vehicles. This ensures your EVs can cover the maximum distance without losing much power.
The delivery scheduling software is just one essential part of the path towards sustainable last-mile delivery.
You should also start implementing other strategies. For example, offering curbside pickup, implementing eco-driving education, or promoting green delivery options. Luckily, Route4Me can help there too!
Learn the top five strategies for sustainable last-mile delivery, including how Route4Me can help.
Route4Me has prevented 10 billion miles from being driven and reduced carbon dioxide emissions by over 10 Billion. In fact, Route4Me was selected as a finalist in the 2021 UPS and Astrolabs Smart Logistics Challenge.
Learn more about the Smart Logistics Challenge and why UPS and Astrolabs selected Route4Me as a finalist.
Also, learn more about Route4Me's Environment and Sustainability (ESG) initiatives.
Final Thoughts about UPS Sustainability Strategy
UPS is not the only company going heavy on green mile logistics. DHL, FedEx, and many other prominent shipping companies have integrated sustainability into their overall business strategy.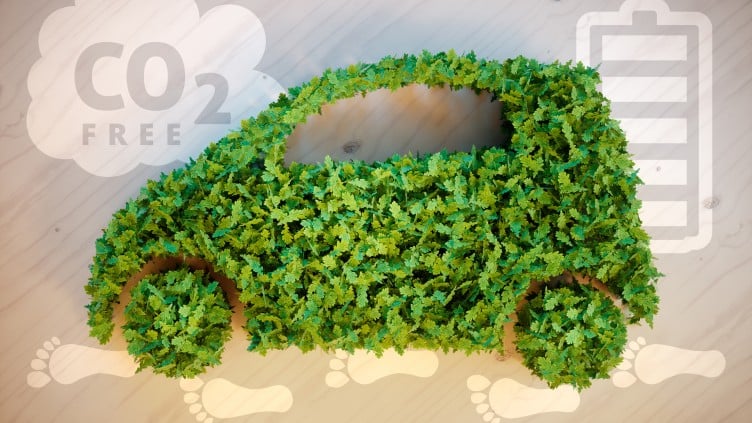 For example, DHL has started investing in warehouse technologies and last-mile delivery innovations. They include electric fleets and cargo bikes, to achieve zero emissions by 2050.
Today's consumers are much more aware and conscious of the environmental impacts of their shopping habits. As a result, many brands across the US and the world are moving towards sustainability. Therefore, you need to adapt and fall in line with consumer habits or risk your business being left behind.
Want To See For Yourself How Route4Me Can Boost Your Profits?
Whether you want to slash the time it takes you to plan routes for your drivers, increase the number of stops they can make, or keep your customers satisfied knowing that your drivers show up on time… Route4Me helps you achieve that!