In 2017, the Environmental Protection Agency (EPA) issued a total of $1.6 billion in fines. You don't want to be part of that statistic for this year.
Following the rules enforced by the EPA can be complicated, though. In addition to federal laws, each state has its own set of environmental regulations, which makes compliance confusing.
If you manage a service business that depends on field workers, then you should be concerned about the emissions produced by your vehicles – especially if you use diesel vehicles. Businesses that don't meet the standards of the Clean Air Act can be fined up to $45,268 per non-compliant vehicle or engine.
To comply with all of the environmental regulations in your area and eliminate the possibility of being fined thousands of dollars by the EPA, you need field scheduling software with a GPS tracking feature.
Stay On Top Of Vehicle Maintenance
One of the most effective ways to prevent EPA fines is to keep your vehicles in good shape.
Field service scheduling software makes it easy to do so. The best field scheduling software has GPS tracking capabilities, which allows you to see where your field employees are in real time. This tracking data is automatically recorded, so you can review it whenever you get a chance.
Without GPS tracking, it can be difficult to determine how much time your field employees are spending on the road, which means you might lose track of when each vehicle needs to go to the shop. But with GPS tracking, you'll know exactly when you need to bring each vehicle in for a tune-up.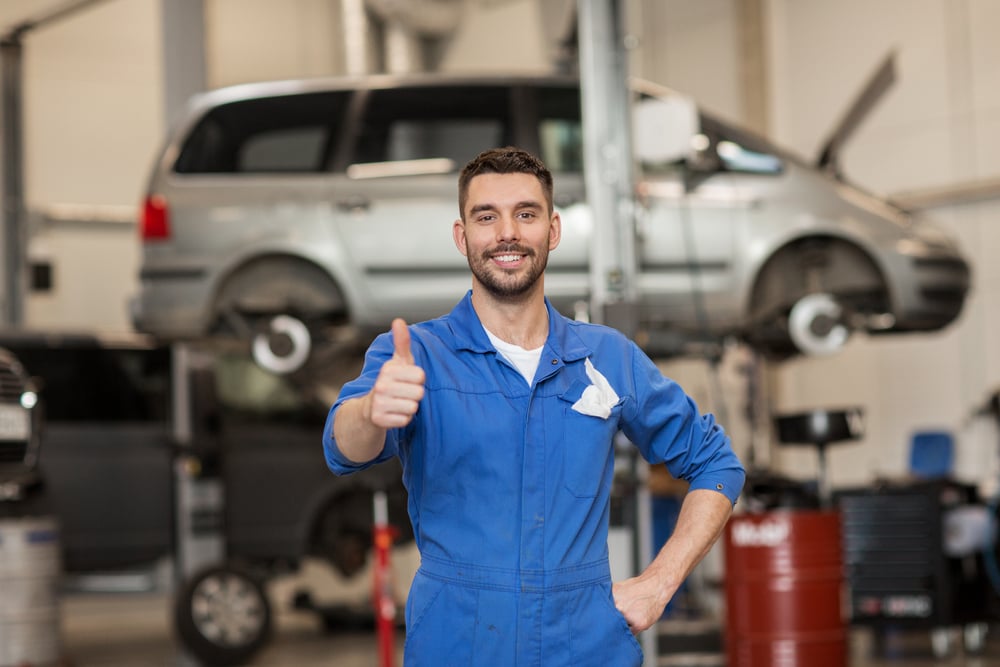 Split Up Your Service Area
Remember, each state has different environmental regulations.
So, if you operate in multiple states, you'll want to make sure that your field scheduling software has a territory mapping feature.
Want To See For Yourself How Route4Me Can Boost Your Profits?
Whether you want to slash the time it takes you to plan routes for your drivers, increase the number of stops they can make, or keep your customers satisfied knowing that your drivers show up on time… Route4Me helps you achieve that!
This feature gives you the ability to divide your service area into different territories and assign a vehicle to each territory. That way, you can prevent your vehicles from accidentally traveling in states where they're not up to code.
Transport Hazardous Materials Safely
Vehicles that are carrying hazardous materials are barred from traveling through certain areas.
If you plan your routes by hand, you might accidentally direct a vehicle carrying hazardous materials to go through a place where they're not supposed to be. It's easy to make a mistake like that.
That's why you need dispatch software. It takes mistakes out of the route planning equation. With just the touch of a button, you can guarantee that the route you give your field employee only takes them through areas that they're authorized to enter.
Reduce The Amount Of Time It Takes To Plan Routes
The benefits of field scheduling software extend far beyond helping you avoid EPA penalties. Workforce scheduling software allows you to manage your workforce efficiently, reduce travel times, and make more money.
Route planning is complicated. There's more to it than just figuring out the best directions to give your field employees. You also need to account for traffic, weather, construction, and many other factors.
That can take a long time when you try to plan your routes with pen and paper. Depending on the number of field employees you have, it can take hours.
But there's no reason to plan your routes with pen and paper. You can use field service management software instead.
Such software lets you plan your routes in less than a minute. All you need to do is plug in the addresses of your customers, set the constraints (availability windows, avoidance zones, etc.), and then you're good to go.
Improve Driver Safety
Another reason why you want your field scheduling software to have GPS tracking is that this feature improves driver safety.
Speeding is dangerous, of course. It puts your field employees at greater risk of getting into an accident. A collision could cost you a fortune in legal fees, insurance hikes, and repair bills. Also, you have a moral responsibility to do everything you can to protect the health of the people who work for you while they're on the clock.
In addition to recording your field employee's location, GPS tracking records their speed. You'll be able to see if one of your field employees is speeding, taking corners too fast, accelerating suddenly, or braking suddenly. If you see such behavior, you can contact them immediately and tell them to cut it out right away.
Improve Customer Satisfaction
Perhaps the greatest benefit of field scheduling software is the effect it has on customer experience.
Tracking data doesn't just make your field employees safer. It also makes them more productive.
One of the biggest challenges faced by field service companies is that they don't really know what their employees are doing when they're out on the road. They might be working hard, or they might be slacking off. You can't see them, so how do you know?
GPS tracking is how. You can use it to confirm that everyone on your team is doing exactly what you want them to do.
The beauty of tracking data is that you don't even need to look at it for it to motivate your field employees. When they know they're being watched, they'll be on their best behavior. They'll show up on time more often. Your customers will love that!
The Importance Of A Free Trial
There are many different options when it comes to field scheduling software. Which one should you choose?
If a field service management solution doesn't offer a free trial, that's a huge red flag. You want to work with a company that is confident enough in their product to let you try it out for free.
Temporarily free field service scheduling software gives you a chance to test the features and make sure your field employees can figure out how to navigate the interface before you make an investment.
So, can you think of any field service management tips that we didn't mention in this article? Do you have any questions? Please let us know in the comments section below.
Finally, answering these three questions correctly will confirm that you understand how field scheduling software helps you prevent EPA fines and improve your mobile field force workflow:

How does territory mapping help you avoid EPA violations?
Why do you want your field service scheduling software to have a GPS tracking feature?
Why is it important for field scheduling software to offer a free trial?
Want To See For Yourself How Route4Me Can Boost Your Profits?
Whether you want to slash the time it takes you to plan routes for your drivers, increase the number of stops they can make, or keep your customers satisfied knowing that your drivers show up on time… Route4Me helps you achieve that!