Running a business involves more than just making money. You also need to control your expenses, or else you won't be able to keep much of the income you bring in. You might even lose money.
To turn a profit, you must make your organization more efficient – and that's exactly what route optimization software allows you to do.
Specifically, here are seven ways using a route planner will help you streamline your workflow:
#1 Work Order Creation
Do you still jot down notes on a scrap of paper whenever you get an update on a customer's status? Do you use a physical map to plan routes for your field employees?
Such activities are signs that you're not maximizing your use of technology. Worse still, it indicates that your business methods are outdated. So, you could really use some help from a road trip planner.
When creating orders (single or multiple) with a route planner, you just need to upload a list of the addresses your field reps need to visit by using a spreadsheet, and then the software will optimize the addresses in less than a minute. And, if you need to add new addresses or update what you initially entered, you can simply click the route and add or modify as necessary. In this way, you don't lose any of the data you got from your customer.
#2 Route Assignments
Once the addresses are optimized, the trip planner will allow you to assign the routes through several route dispatching options. For example, it comes with a "User" tab where you can assign a vehicle and a user to a specific route. If the vehicle and driver are already set up in the system, you just need to select them from the dropdown list. Easy, right?
And, whenever you assign a route to a specific user, that user will be able to see and/or modify the route by logging in to the route planner's website or on his or her mobile device.
Want To See For Yourself How Route4Me Can Boost Your Profits?
Whether you want to slash the time it takes you to plan routes for your drivers, increase the number of stops they can make, or keep your customers satisfied knowing that your drivers show up on time… Route4Me helps you achieve that!
#3 Schedules
Another task a trip planner can help you with is dynamic scheduling. This means that you can:
Add addresses at any time after you've planned the route
Re-balance and modify the optimized routes
Make structural edits to your optimizations, such as changing stops from one route to another (for multiple-route optimizations), changing the optimization type, or changing the details for a specific address, without re-uploading or re-typing your destinations list
And, you don't have to worry about vehicle weight or volume constraints, traffic, the number of stops, customer availability or other factors. All these conditions can be set in the route optimization software as you optimize the routes. So, once you've uploaded the addresses and set the parameters in the system, your optimized routes will be ready with turn-by-turn directions.
Another way in which a routing optimization software meets customer scheduling needs is through continuously re-optimizing the routes, even after they've been mapped. In this way, if a customer needs to reschedule, you can easily pull out the address and assign it to another route the next day and/or cater to a new address on the same day.
#4 Dispatch
The best route planners allow you to plan multiple routes with multiple depots in a single optimization. In the same way, you can plan routes for:
A single driver from a single depot
Multiple drivers from a single depot
Multiple drivers form multiple depots
You can set up all these constraints in addition to time windows in the software.
The Route4Me Depot Analyzer app even helps you pick the location of your next storeroom by incorporating all the past or projected orders in the area. And, the analyzer can improve your load distribution by arranging all of your loads in the optimal order and coordinating them well.
Moreover, Route4Me's GPS tracker can accurately predict which of your existing depots (or those you're considering to rent or purchase) would be most effective to service a set of addresses by creating simulations.
All in all, with Route4Me's field force planning and tracking features, it's more efficient to plan, optimize, and analyze routes and even conduct your dispatching.
#5 Update or Amend the Orders
You can't choose your customers, but you can control how you deal with each customer's unique demands. Yet, static route planning won't allow you to cater to varying stops and carry inconsistent volumes. In most cases, these conditions are variable. That's why you need a route planner that is flexible enough to accommodate the irregular demands of your business.
Route4Me has the following valuable features that can help you cater to these needs:
Optimal Resource Management
Why send two drivers on one route if you can divide the route into two different ones and save time? Using the routing software's GPS tracking feature, you can ensure all your resources (for example, vehicles, time, fuel, and drivers) are maximized.
So, a route planner optimizes routes and driver capacity which can result in your business taking on additional workload, reducing idle times, and so on. Also, because you assign balanced workloads, you can watch your revenue increase without hiring additional drivers.
Predictable ETAs
Using route optimization software gives you predictable and accurate arrival times so your customers will be more satisfied with your service. So, as you optimize the routes in the system, the delivery optimization software will provide you with information on how long it'll take to reach a specific customer if one of your drivers missed the ETA or if re-routing is possible. Such information will be helpful in ensuring reliable ETAs daily.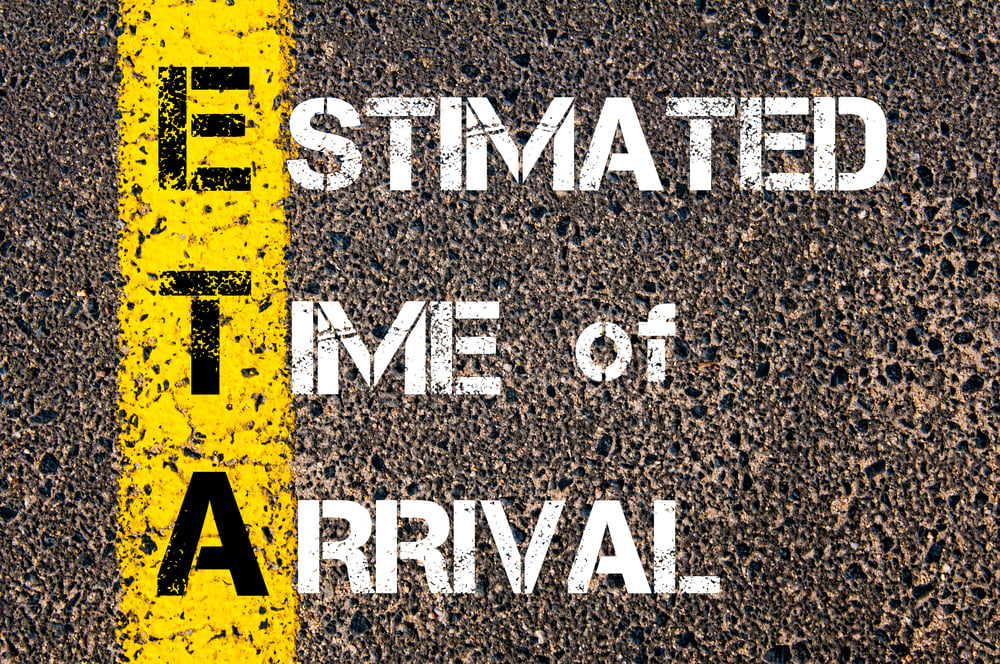 #6 Proof of Delivery
Once routes are sent to the drivers, they automatically show up on their smartphones. When the drivers reach the assigned destinations, they can capture and store the customers' signatures on their phones with the eSignature capturing feature of Route4Me by simply having the clients sign on the devices.
The signatures will then appear on the system, corresponding to the addresses of each route. In this way, the eSignature capturing feature gives a solution to the long-time dilemma of field reps: Getting signatures in real time, without carrying a bulky logbook.
Another unique feature of Route4Me is its Customer Alerting and Notifications feature, which lets you set different alerting rules for each customer.
For example, you can notify a customer the day before the delivery takes place, five minutes before the order arrives, or 5 km prior to the driver arriving at the customer's location. It's totally up to you. The goal is to provide real-time updates to the customer and create proof of delivery which every business requires.
#7 Performance Analysis
A driver can claim that he or she made it to a stop on time, while the customer can claim that the driver never arrived. How can you protect your employees and your clients? How can you prove that your business is true to the conditions of the service-level agreements? Route4Me's Account Analytics can help you with that.
Sure, drivers can manually put in their arrival and departure times for each stop, but you can also verify this information by using the GPS tracking and geofencing features that come with the best routing programs.
These features enable you to supervise driver activity, see what they're doing in real time, and automate the check-in and check-out process. Also, advanced routing software like Route4Me records information about the time-on-site spent by field reps, fuel usage, revenue, and expenses.
Route4Me even allows you to establish a baseline for your business so that, when something is out of the ordinary, you'll know about it immediately.
So, which of the above seven ways in which a route planner can help you do you think would be most helpful for your business? Can you share some of your best field operation practices? Let us know in the comments section below.
Also, here are three quick questions to ensure you understood the benefits of a route planner and how it can improve your mobile field force workflow:
How can a trip planner help you keep your customers informed about the status of their inbound visits?
How can a route planner ensure optimal resource management?
How can a road trip planner cater to varying stops?
Want To See For Yourself How Route4Me Can Boost Your Profits?
Whether you want to slash the time it takes you to plan routes for your drivers, increase the number of stops they can make, or keep your customers satisfied knowing that your drivers show up on time… Route4Me helps you achieve that!