Do you still plan your routes manually?
If so, why are you doing that to yourself? It takes a long time to plan routes by hand. That's time you could be using to focus on other areas of your business.
Also, creating a multi-stop route is complicated. There's more to it than just figuring out driving directions that get your field employees from point A to point B to point C – you need to design the most profitable routes possible for your business to thrive. That means you must consider traffic, construction, customer availability, and many other factors.
With all of those factors at play, it's easy to make a mistake when you plan routes with pen and paper, and it only takes one route planning mistake to delay your drivers and upset your customers.
There's no reason to plan your routes manually. You can use a delivery scheduling software such as Route4Me route planner instead which solves the vehicle route problem or traveling salesman problem.
Plan Your Routes In 30 Seconds Or Less
Delivery route planners allow you to create optimized routes in less than 30 seconds.
All you need to do is plug in the addresses of your customers, set the constraints (number of drivers, availability for each customer, etc.), and then you're good to go. In less time than it takes you to tie your shoes, a delivery route planner calculates the best route for you. Your field employees will make on-time deliveries more often, and they'll burn less fuel, too.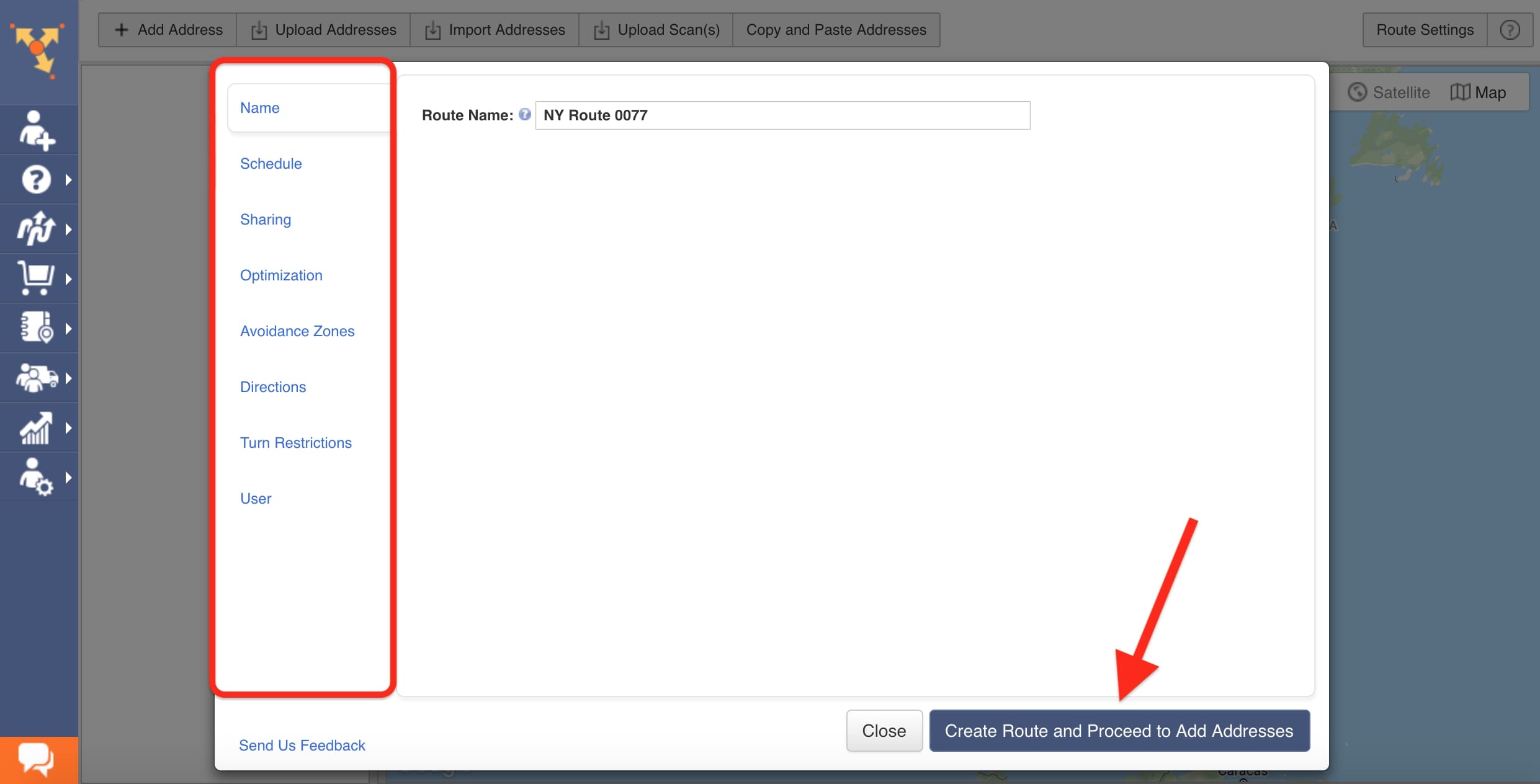 Every day, you'll save time, money, and fuel. Over time, you'll save a fortune.
In addition to helping you save money, a delivery route planner app helps you make more money. Having more efficient routes gives you the ability to visit more customers without the expense of hiring more field employees. In other words, you can have your cake and eat it too.
Track Your Team In Real-Time
Make sure that the fleet management software you invest in has a GPS tracking feature.
GPS fleet tracking shows you where your field employees are and how fast they're going in real-time. You can use this feature to confirm that your field employees are always doing what you want them to do.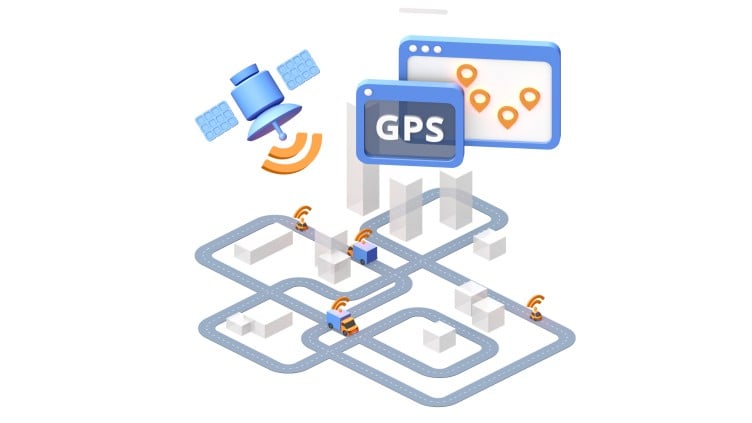 The best last mile delivery software will have an app that your field employees can download on their personal mobile devices. A mobile app will effectively turn each of your field employee's smartphones into a real time GPS tracker, so you won't need to purchase standalone telematics devices to track your team.
GPS tracking makes geofencing possible. Geofencing involves placing virtual perimeters around the locations of each of your customers. You can set it up so that an SMS or email alert is automatically sent to your customers when your field employee crosses through their geofence. They'll appreciate the notice!
Another GPS-powered feature you want your transport management system to offer is a customer portal. This gives the customer more information about the progress of the field employee they're waiting on.
Ideally, each route you create with your delivery route planner will have a unique tracking link that you can share with your customers. Then, the customers can enter that link into your customer portal to see the real-time location of your field employee displayed on a map.
Last-Minute Request? No Problem
Another reason why you want your daily routine planner to have a mobile app is that this makes it easier to accommodate last-minute requests from your customers.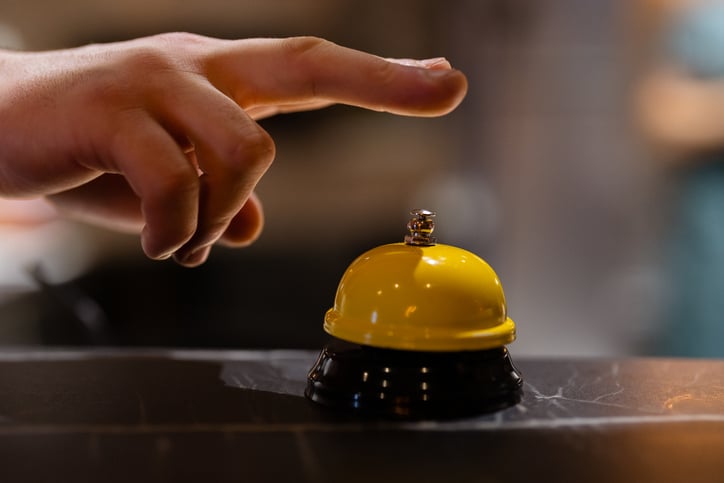 Imagine that a customer calls you to say that they want their order to be delivered to a different location, and your driver has already left to complete their route for the day.
It won't take much time to change the location of the stop and re-optimize the route with any kind of route planner, but you need a route planner with a mobile app in order to quickly communicate that change to your field employee. Any change you make to a route on your office computer will be instantly reflected on the field employee's mobile app.
Want To See For Yourself How Route4Me Can Boost Your Profits?
Whether you want to slash the time it takes you to plan routes for your drivers, increase the number of stops they can make, or keep your customers satisfied knowing that your drivers show up on time… Route4Me helps you achieve that!
Quick Barcode Scan
If your business specializes in ecommerce delivery, then your delivery route planner absolutely must allow you to scan multiple barcodes at once.
Some tools for delivery drivers will force you to go through multiple steps for each barcode that you scan into the system. That's a huge waste of time, and it's not necessary.
Create Orders In The Field
Your delivery route planner should also allow you to create orders in the field. Otherwise, your field employee will have to hope that they remember everything about the order by the time they get back to the office, and there's a good chance they'll forget about some key details.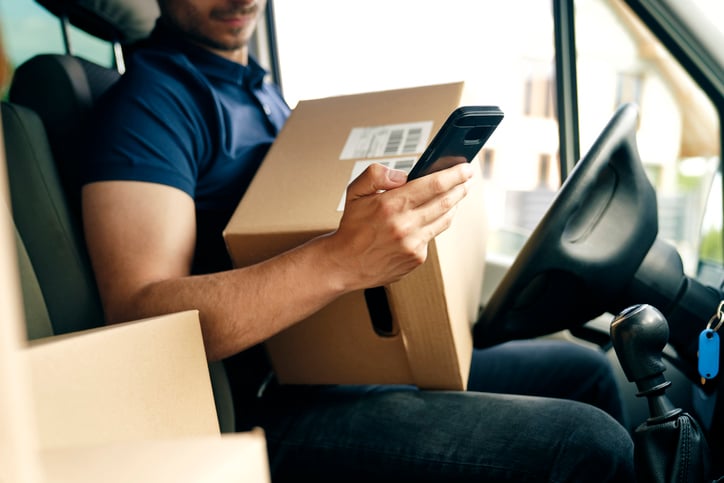 Know When To Say No
Here's one last feature you should look for in your delivery route planner: mock routes.
You shouldn't accept just anyone as your customer. Depending on their location and availability, the extra costs of fuel and wages might be greater than the income they generate.
Mock routes can show you the exact amount of revenue and expenses created by a hypothetical customer or set of customers. That way, you can make sure new business never loses you money.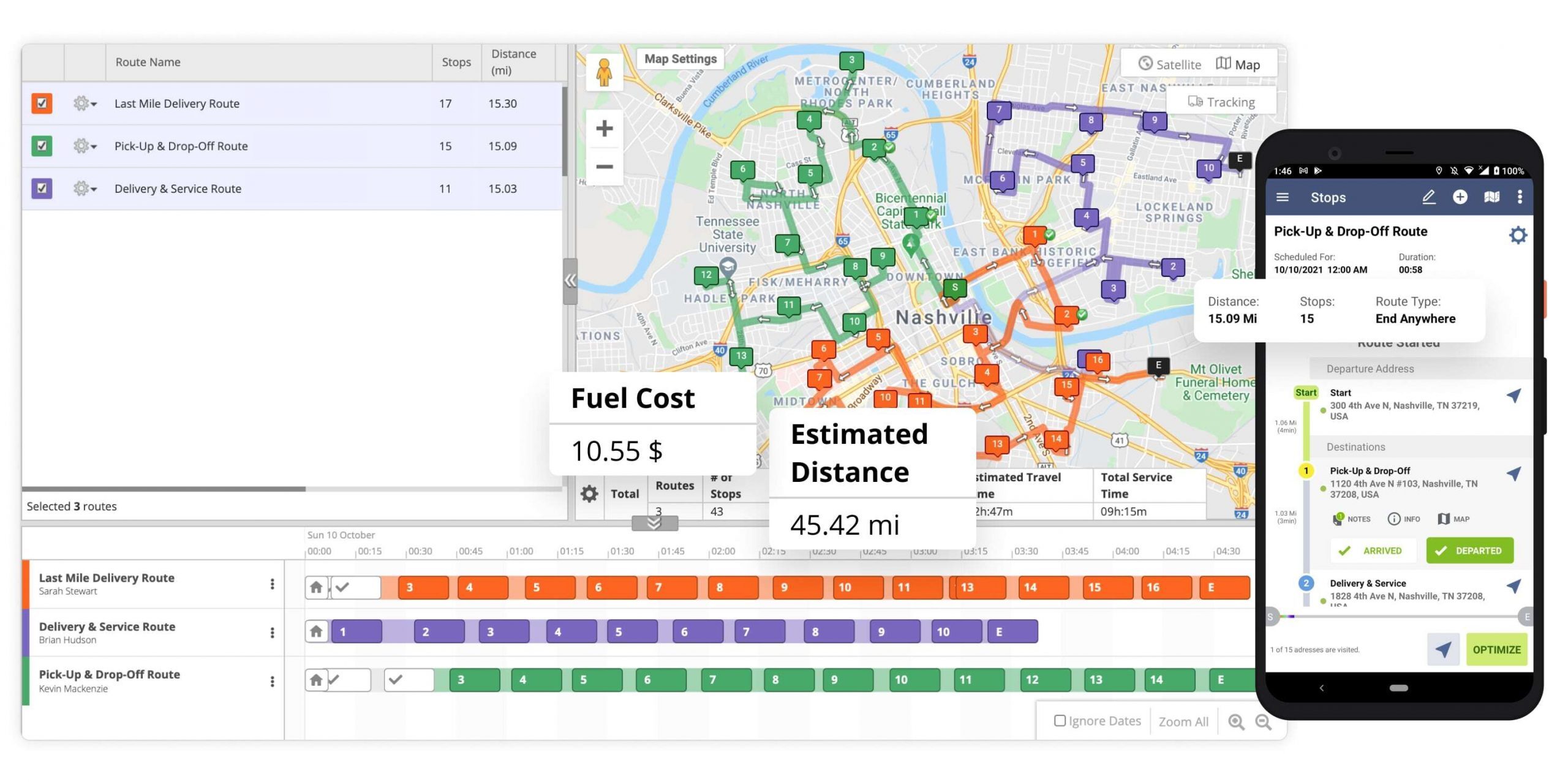 So, what strategies have you put in place to maximize the efficiency of your field employees? Do you have any questions about how to create a driving route with multiple stops? Please let us know in the comments section below.
Finally, answering these three questions correctly will confirm that you understand the benefits of using a delivery route planner with GPS tracking:

Why is it important to track your field employees in real-time?
What is geofencing?
How does a mobile app help you accommodate last-minute requests?
Want To See For Yourself How Route4Me Can Boost Your Profits?
Whether you want to slash the time it takes you to plan routes for your drivers, increase the number of stops they can make, or keep your customers satisfied knowing that your drivers show up on time… Route4Me helps you achieve that!