Consumer preferences and demands have changed. Customers now order even basic necessities online and want to see orders at their doors as quickly as possible – like, in a few hours.
This was not possible 10 years ago mostly due to the lack of logistical infrastructure. But, now if you don't offer such fast services, you'll end up losing customers to those competitors who do.
Still, offering such services is not easy and you may end up committing blunders that could negatively affect your company instead of benefiting it.
To help you learn from other field service businesses' mistakes, we've put together a list of some of the worst ones. We also indicate how an advanced technology solution, such as routing optimization software, can help you avoid them. Read on.
Not Taking Advantage of Cutting-Edge Technology
Technology has transformed the way we operate. So, not using technology or the right tools is the biggest mistake you could make.
Let's look at cloud-based routing optimization software as an example. Such software takes just 30 seconds to design a well-optimized route, factoring in all the constraints that can affect your field reps en route, including bad weather, construction sites, traffic, and left turns.
Imagine the time you'll save in route planning as well as how much faster your field reps will be able to do their job. In this way, your field reps will arrive at customers on time which will help you build customer trust and make more money.
However, small business owners are often scared of using technology, thinking that it costs too much. Luckily, cloud-based road trip planners don't burn too deep a hole in your pocket like legacy software does and you can use it anywhere and at any time.
The best route planners even offer free trials to help you try the product out before you buy it. It's also easy to use so you and your team can get started in no time.
To top it all off, the best routing programs also offer an integrated GPS tracking feature that helps you monitor your field employees in real-time. So, if a vehicle runs a few minutes late, you can check which of your drivers are finished with their routes and re-assign one of those drivers to another route so you can meet all your deadlines.
Route4Me even comes with a telematics gateway feature that provides you with the ability to integrate Route4Me with your telematics vendor so that you can track your existing vehicles on a map in the fleet management software.
The system will automatically send and synchronize your routes to every connected vendor in your account. Plus, it automatically analyzes and archives all the GPS data received from your connected account.
Currently, Route4Me integrates with the following leading telematics vendors:
Verizon Networkfleet
Verizon Omni Telematics
Geotab
Azuga
TomTom WEBFLEET
Teletrac Navman
Fleet Complete
EZ Fleet
Storm Telematics
RASTRAC
Vehicle Tracking Solutions
CommandGPS
ClearPathGPS
US Fleet Tracking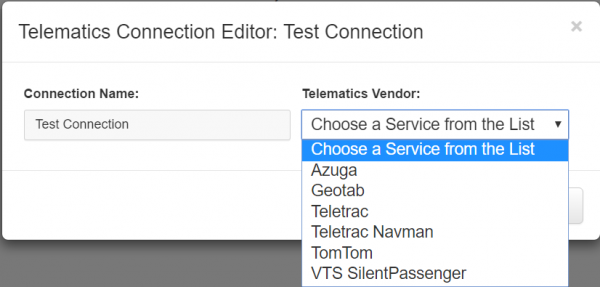 Not Evaluating Your Capability
Businesses often promise fast service to retain and make their customers happy and, of course, to make more money. But, if you're not careful, fulfilling such a promise could be a nightmare. And, you won't want to bite off more than you can chew.
So, before you make the move, first evaluate your capability to offer such services. For example, ask yourself the following questions:
Do you have enough employees to divide between regular and same-day services?
Do you have the money and time to spend on hiring new people?
Would you need to buy new vehicles to fulfill same-day requests?
Can you afford to spend time training new field reps?
The answers to these questions will help you make a sensible decision as to whether you should offer fast delivery.
Luckily, routing optimization software can help here. Such software allows you to create mock routes to identify how much it would cost to provide services in a new or specific area by factoring in all the information you need to analyze. This can include critical expenses, such as fuel costs and the additional wages of your workers.
This is a great way to ensure that you don't waste money on something that's not worth it. And, when you have such crucial data at your fingertips, you'll be able to make more informed decision.
Lack of Communication with Field Employees
Teamwork makes a business go from good to great. So, managers should always be able to contact their field service reps and access their routes to ensure they are on the right track. Yet, it would be futile for your managers to always be in the passenger seat just to ensure your field employees are doing their jobs.
This is one of the major advantages of investing in a trip planner. The best routing programs like Route4Me come with a two-way, real-time chat feature that helps managers or dispatchers communicate with the field employees in real-time. This way, you can expect seamless communication from all parties which will ensure all field reps stick to a schedule.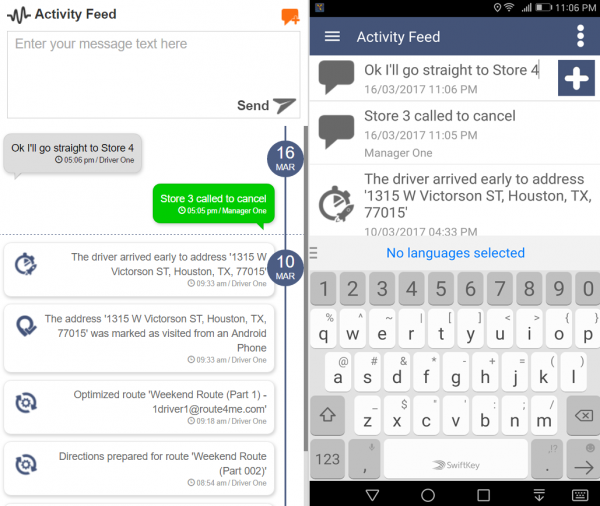 There are probably plenty of other mistakes that you should avoid. Can you think of any? Have you ever explored routing optimization software? Do you have any questions? Please feel free to leave your comments below.
Also, here are three quick questions to ensure you understood how delivery route optimization software will help you avoid making the above common mistakes:
How can delivery optimization software help you evaluate your capabilities?
How will vehicle tracking help your business?
How can routing optimization software ensure seamless team communication?