Many restaurants were forced to shut down their dining areas because of the COVID-19 pandemic and immediately switched to online ordering and delivery.
However, business owners are soon getting familiar with a new term: no contact delivery services, resulting from this unexpectedly increased demand for delivery-only dining. So what does no contact delivery mean?
If you're planning to do a no-contact delivery service in your food business, we listed some of the essential things to know on how a no-contact delivery works.
Table of Contents
What's A No Contact Delivery?
A no-contact delivery system means the food order is served to customers in takeout containers with the least amount of human interaction. The food delivery drivers will leave the delivery orders at the customer's doorstep.
This covers customer interactions and contact with food when it is being cooked and packaged. No-touch procedures reduce food cross-contamination and stop the spread of viruses like Covid-19.
Want To See For Yourself How Route4Me Can Help Implement Contactless Delivery?
Whether you want to slash the time it takes you to plan routes for your drivers, increase the number of stops they can make, or keep your customers satisfied knowing that your drivers show up on time… Route4Me helps you achieve that!
How Does No Contact Delivery Work?
When the order is prepared for pickup, delivery drivers notify customers via phone, text, or email in a contact-free delivery service. They may pick it up at their door whenever it's convenient.
Since the delivery driver won't be dealing with the client directly to receive money, non-contact delivery requires that payment be made over the phone, online, or through a third-party app.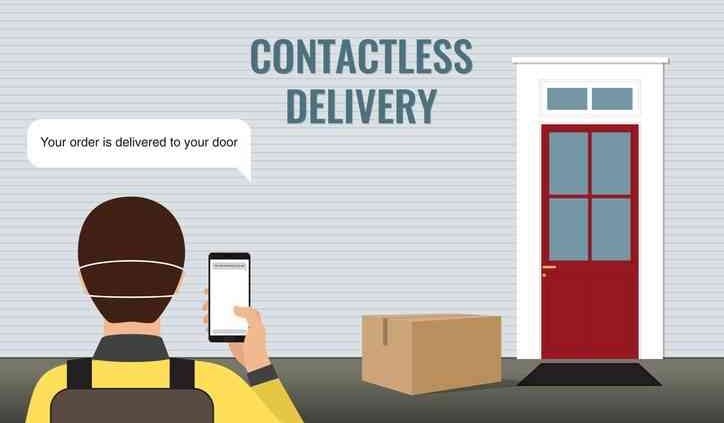 Who Uses No Contact Delivery?
Small eateries and most restaurant owners transitioned to contactless delivery via third-party delivery apps since social distancing and safety measures were enacted to avoid the spread of Covid-19.
Since the Food and Drug Administration said there are no records of coronavirus transmitted through food, other food delivery services have also shifted to no-contact takeout and delivery systems via gig delivery companies to get your food orders to your door with no human contact.
Why Implement Contactless Food Delivery?
Person-to-person contact is the principal method of coronavirus transmission. Health officials are advocating several different actions.
A contactless delivery process is one strategy for most restaurants to encourage customers and stop the spread of the virus. Doing this contributes to flattening the curve and helping the healthcare system avoid overload so that operations can resume more quickly.
How Do Restaurants Implement It?
Separate No-Contact Menu
Making a special menu for your delivery services will speed up the procedure. Your menu items may not all be suitable for a no-touch delivery.
Consider food like pizzas, grilled burgers, and soups that don't need to be assembled by hand after being prepared. Salads and cold clubs, which typically have manually prepared items, should be avoided.
No Touch Cooking
Contact-free food after it comes out of the oven, even if the server is wearing gloves, is essential to contactless cooking.
Train the kitchen staff to use only sterilized cooking equipment and make sure that pizza peels, spatulas, and utensil handles are never in contact with hot food.
Use tongs and spatulas to put food directly inside the takeout containers from the oven rather than manually packaging it.
Right Takeout Containers
Pick takeout containers with an easy-to-close top without touching the lid. Think about using tamper-evident packaging to inform your customers that the box was not unsealed.
All no-touch delivery bags should have stickers to let your kitchen crews and customers know that the food was prepared using no-contact techniques.
Touchless Payment
Create payment options for your online ordering website or delivery service app. Train your staff on how to request credit card data and valid input credentials into point of sales system for your customer's convenience.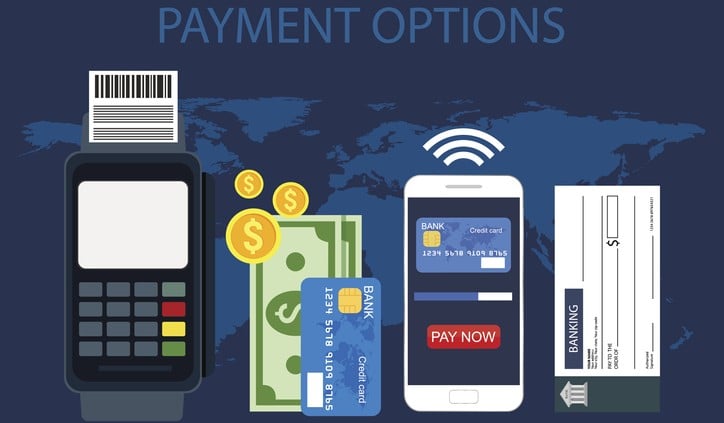 Well-trained Delivery and Take-Out Staff
People assigned to deliveries must be well-trained to drop shipments or meal orders on the customer's door.
Set a place near the entry of the restaurant for to-go orders. The distance between employees and the curbside pickup point should be over six feet.
Instruct your delivery people on how to identify orders and store them in the designated counter for customers who may pick them up without going inside your establishment.
Things To Note When Delivering
All food deliveries must be transported to customers in a way that keeps them from getting unsafe or unfit for consumption.
When being transported, the refrigerated meals must be kept cool. Likewise, insulated bags should be used to pack a hot meal.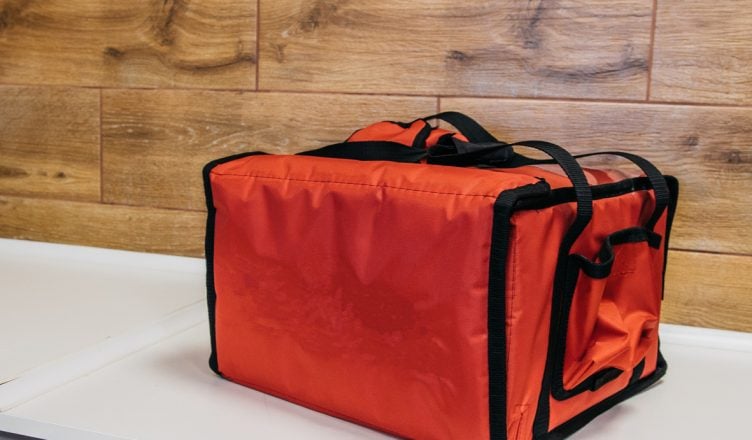 Additionally, a business owner needs to recognize and remove any delivery-related cross-contamination hazards.
When an allergen-free meal has been ordered, it should be clear which container it is in.
FAQs
Does Uber Eats implement a no-contact delivery service?
Yes. Uber introduced a new product to make it easier to deliver packages, items, and goods to customers without human contact.
They called it Uber Connect. On the same day, the no-contact delivery option enables users to send products, essential documents, and services.
Can you pay cash with no-contact delivery?
No, you can't pay cash on no-contact deliveries. No-contact delivery is usually done via online and in-app purchases. It is paid using an e-wallet or debit card.
Suppose a customer prefers to pay cash on online orders. In that case, he/she can choose Cash on Delivery or COD as a payment process and pay money upon arrival of their orders.
How can you pay for no-contact delivery?
You can pay for non-contact deliveries with a virtual credit card, sometimes called a "tap to pay," "tap to go," and "tap and pay" card.
A customer can pay contactless with a mobile e-wallet containing credit and debit cards. Contactless payments process are typically for in-person purchases.
Final Verdict
Contactless deliveries offer many advantages for everyone. During the pandemic, providing a no-contact delivery option was the only way many businesses could continue to operate.
Customers prefer contactless delivery, especially when they don't have to be available and onsite to arrive at their products or goods.
The customers' and employees' risk of virus spread is reduced when you limit in-person interactions. Plus, employees recognize you care, and your company benefits from avoiding the problems when employees get sick.
Contactless delivery transactions take place online, making payment processing safer and quicker, and attracting younger generations.
Check out more tips and tricks with Route4Me route planner.
Want To See For Yourself How Route4Me Can Help Implement Contactless Delivery?
Whether you want to slash the time it takes you to plan routes for your drivers, increase the number of stops they can make, or keep your customers satisfied knowing that your drivers show up on time… Route4Me helps you achieve that!