Logistics is a complex industry with an ever-growing list of terms, acronyms, and abbreviations. You need to properly understand critical logistics words and phrases to improve communication, familiarize yourself with the industry, and gain confidence in your work.
So, in this blog post, we will walk you through common logistics abbreviations so that you are up-to-date on the lingo.
Table of Contents
Common Abbreviations for Logistics
Here's a quick breakdown of the several most common logistics acronyms and abbreviations:
1. BOL  – Bill of Lading
A bill of lading (BOL) is a legal document that serves as evidence of the transfer of goods between a shipper and a carrier.
It acknowledges that the carrier has received goods, outlines the exact type and quantity of goods being shipped, and the destination to which they need to be delivered. The BOL is also a contract between both parties, specifying the terms and conditions under which freight will be moved.
The carrier issues the bill of lading, which needs to be signed off by both parties involved for it to be valid. This document is essential for identifying the identity of all parties involved in the shipment, serving as evidence of ownership, and preventing fraud.
In addition to being used as proof of a delivery document, BOLs are also important when filing insurance claims or resolving disputed shipments. For this reason, it's essential to keep careful records of all bills of lading throughout each step in the shipping process.
2. BOM – Bill of Materials
A "Bill of Materials" (BOM) is a supply chain and logistics document that lists all the raw materials, sub-components, sub-assemblies, and intermediate assemblies needed to manufacture an end product. Plus, it includes details such as the quantities of each item required, part numbers, and descriptions of each component.
BOM acts as a reference to plan, manage, and track the flow of materials throughout the production and manufacturing process.
START YOUR FREE 7-DAY TRIAL OF ROUTE4ME TODAY ON THE APP STORE OR GOOGLE PLAY!
3. Consignee
A consignee refers to the entity financially responsible for receiving the shipment. The consignee may not necessarily be the ultimate recipient or end consumer of the goods but rather the third-party businesses accountable for acknowledging and accepting the delivery of the goods.
4. DO  – Delivery Order
A Delivery Order (DO) is a document that authorizes the release of goods in transit and transfers them from one party to another. It is issued by the carrier, often in response to a request from the consignee or their agent. It states all relevant details regarding the delivery of goods, such as who will be responsible for covering transportation costs, quantity, type, description of goods being shipped, and origin and destination details.
The DO instructs the carrier that they can now deliver the goods and hand them over to either the consignee or their agent. Upon receipt, the consignee or their agent must sign off to acknowledge acceptance of the goods.
5. Incoterms – International Commercial Terms
Incoterms refer to standardized trade terms widely used globally in international trade contracts. These terms define buyers' and sellers' responsibilities and obligations for transporting goods, including costs, risks, and delivery terms.
Using Incoterms ensures that all parties involved in the international business transaction are on the same page without confusion or misunderstandings.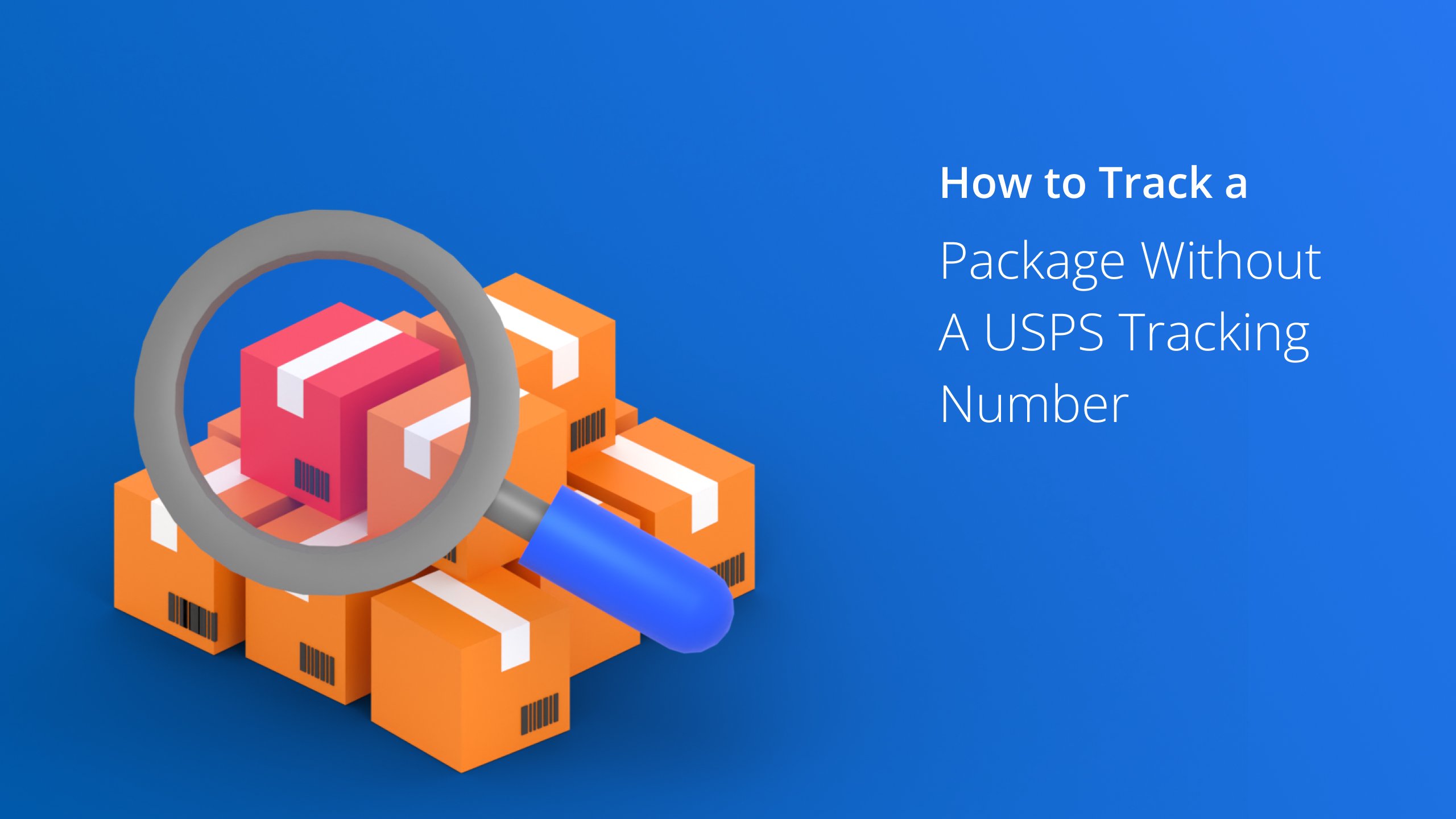 6. POD – Proof of Delivery
Proof of Delivery (POD) is a document that serves as proof that goods have been delivered to the intended recipient. The carrier usually provides it and contains information such as the date and time of delivery, recipient name and contact details, goods description, amount of goods delivered, and signatures from both sender and recipient.
The POD confirms that the goods have been received at their destination in satisfactory condition. It also helps protect both parties against potential disputes or misunderstandings related to their transaction. The document can be used for legal proceedings if necessary.
Many carriers now use electronic PODs to capture and store signatures electronically. This allows them to provide an additional layer of security by providing evidence that the intended recipient signed it.
7. HBL – House Bill of Lading
A House Bill of Lading (HBL) is a document used in international shipping that serves as a receipt for goods shipped from their origin to their destination. The HBL includes details about the shipment, such as the sender and receiver's name, the cargo's weight and nature, terms of delivery and payment, and any other information needed for customs clearance.
The HBL is an essential legal document between parties involved in an international trade transaction. It acts as proof of an agreement between both sides and helps ensure delivery compliance.
It also allows for tracking throughout the transportation process, providing visibility into what has been shipped, where it is headed, and when it will arrive at its destination.
The recipient must produce a signed copy of the House Bill of Lading to retrieve their goods upon arrival. Therefore, all parties involved should take care to review all information provided before signing the document to avoid any confusion or disputes down the line.
8. CMR – The Convention Relative aux Contrats de Transport International de Marchandises par Route
The Convention Relative aux contrats de Transport International de Marchandises par Route (CMR) is an international agreement designed to regulate the contractual relationship between forwarders and carriers in land transportation.
It sets out the responsibilities and liabilities of each party involved in the transportation process, including their commitment to protecting cargo, compensation for damages, and other obligations.
The CMR also includes requirements for handling disputes out-of-court such as using alternative dispute resolution methods (ADR). Suppose a dispute arises between two parties that cannot be resolved through direct negotiation. In that case, they can turn to an ADR institution which will provide a neutral third-party decision.
The CMR applies only to land transport within Europe, but many countries worldwide have adopted similar regulations based on it. Shippers, carriers, and forwarders widely accept its provisions as it provides legal clarity and helps protect their interests when transporting goods internationally.
9. FOB – Free on Board
Free on board (FOB) is a trade term in logistics that indicates when the ownership and responsibility of goods have been transferred from seller to buyer. It also specifies who pays for the cost of freight until delivery.
When using FOB terms, the seller is responsible for ensuring that their goods are safely loaded onto a vessel or other carrier at their port of departure. This includes packing and loading the goods and ensuring they are appropriately documented and tracked throughout transport.
The buyer is then responsible for any additional costs associated with getting them off the ship or carrier at their port of arrival, such as customs clearance fees and tariffs. Once the goods reach their destination, the buyer assumes full responsibility.
10. Route Optimization Software
Route optimization software helps plan well-optimized routes to make timely deliveries. It considers traffic, weather, roadblocks, avoidance zones, height, weight, and more constraints to ensure drivers never get stuck on the road.
It helps logistics and transportation companies increase efficiency and minimize fuel consumption and vehicle maintenance costs while improving delivery times and customer satisfaction.
The delivery route optimizer can also help shipping companies reduce carbon footprint and meet sustainability goals by optimizing routes.
A route planner for multiple stops has many other features that make delivery operations management seamless such as:
Learn the benefits of delivery scheduling software in detail.
Want To See For Yourself How Route4Me Can Improve Logistics Efficiency?
Whether you want to optimize delivery routes, reduce fuel expenses, make more stops in less time, or keep your customers updated about their delivery status… Route4Me helps you achieve that!
11. EXW – Ex Works
EXW means the seller is responsible only for delivering goods safely to their designated collection point, such as a factory or warehouse. Buyers are responsible for arranging transportation and taking on all potential risks associated with moving the goods from that point onward, including customs clearance fees and tariffs.
The seller is not responsible for lost or damaged goods during transit.
12. CIP – Carriage and Insurance Paid
CIP refers to the shipping agreement between the seller and the buyer. The seller is responsible for arranging, paying for transportation, and providing insurance coverage for the goods during transit. This means that the buyer only needs to pay for the cost of the goods and any applicable taxes or duties.
Understanding the meaning of CIP is crucial for businesses involved in global trade, especially when negotiating shipping terms and choosing the most suitable mode of transportation.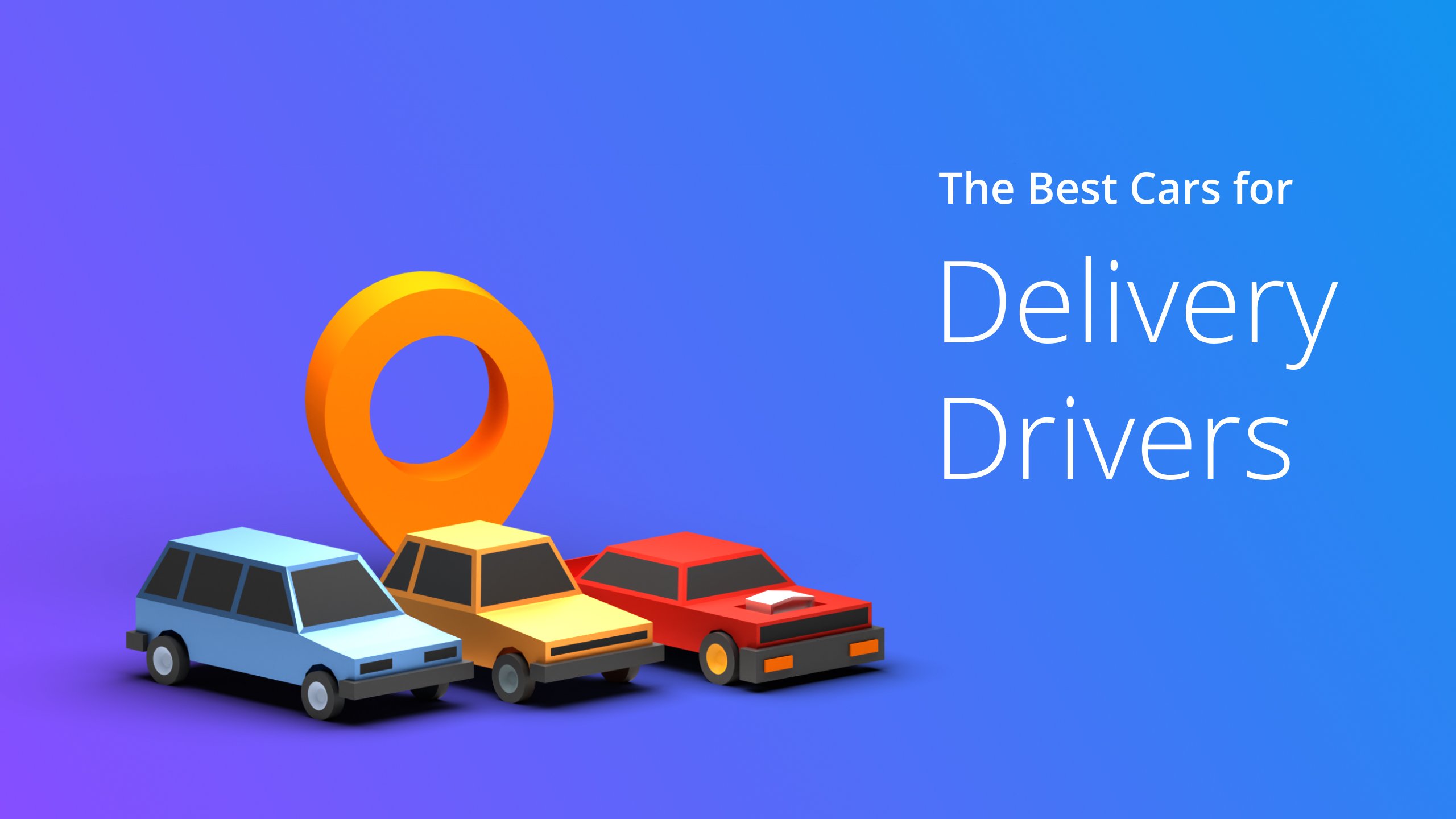 13. Cross Docking
Cross docking is a logistics strategy where products are unloaded from one truck or a trailer onto a dock and loaded onto another with minimal or no intermediate storage.
It helps streamline operations, reduce handling and storage costs, and improve order fulfillment speed.
14. DDU – Delivered Duty Unpaid
Delivered Duty Unpaid (DDU) is a term used in logistics to describe the responsibility for paying customs duties and taxes associated with the shipment of goods.
Simply put, the seller is responsible for transporting and delivering the goods to the buyer, but the buyer is responsible for any fees associated with customs clearance.
Buyers should know the additional costs they may incur when using DDU and ensure they have the necessary documentation and funds to cover them.
15. SKU – Stock Keeping Unit
An SKU is a code or number assigned to a specific product, making tracking and inventory management easy. These codes typically include information like the brand, size, color, and other important product details.
SKUs are crucial for efficient warehouse operations, allowing workers to quickly and accurately locate and move products. They're also helpful for retailers, who can easily update their inventory and order new products when necessary.
In short, SKUs are the backbone of logistics and supply chain management, helping to ensure that products are in the right place at the right time.
16. TMS – Transportation Management System
A transportation management system (TMS) is a software platform that helps businesses streamline their transportation and logistics operations. It is a crucial component of managing supply chain operations, as it supports the planning, execution, and tracking of shipments from beginning to end.
With a TMS, companies can make informed decisions to optimize routes and reduce transportation costs. They can also efficiently manage their inventory and improve customer satisfaction with accurate and timely deliveries.
17. WMS – Warehouse Management System
A warehouse management system (WMS) software platform helps businesses manage inventory and warehouse operations.
It helps track and controls the movement of goods within a warehouse, from receiving to shipping. The system optimizes the warehouse space, reduces operational costs, and improves efficiency by automating order processing, picking, packing, and shipping tasks.
With warehouse management systems, warehouse managers can monitor the real-time location of inventory, manage stock levels, and ensure that products are stored and picked correctly.
18. 3PL – Third-party Logistics Provider
3PL refers to a company that provides outsourced logistics services for businesses, typically managing the transportation, storage, and delivery of goods.
Some well-known third-party logistics providers are FedEx, UPS, and DHL.
19. CFS – Container Freight Station
A container freight station is designated where various goods and cargo are consolidated, separated, and loaded or unloaded from shipping containers for further transportation. Basically, it's the intermediary point between the container being transported and its final destination.
A container freight station typically has a fenced perimeter, security personnel, and designated spaces for loading and unloading.
20. ETA – Expected Time of Arrival
ETA or Estimated Time of Arrival refers to the estimated time a shipment or delivery will reach its destination. It is a prediction based on various factors, including distance, mode of transportation, weather conditions, and any potential delays or roadblocks.
Learn the difference between ETA and ETD.
21. FCL – Full Container Load
Full Container Load (FCL) is a trade term in the logistics industry that represents an entire container filled with cargo for one shipper. With this type of shipment, the whole container is booked and used exclusively by one customer. This is more cost-effective than filling a container with multiple customers' cargo, eliminating additional costs such as trucking and handling fees.
Depending on the size of your order, FCL may be a more efficient way to transport your goods since it offers greater control over transit time and routes without additional costs associated with cross-loading cargo onto different ships or trucks.
22. LCL – Less-than-container-load
It refers to a shipment that only partially fills up an entire container. Instead, the load is combined with smaller shipments to fill the container's space.
This means that the cost of transporting the smaller shipments is shared among multiple users, making it a more cost-effective option for those who don't require a full container.
23. LTL – Less-than-truckload
It refers to a shipment that does not require a full truckload for transportation. Instead, the shipment is combined with smaller shipments from different shippers to fill the truck's available space. The idea is similar to the LCL (Less-than-Container Load) shipping concept.
LTL shipping is typically used for smaller businesses or individuals transporting a few pallets or boxes of goods rather than a full truckload.
24. OS & D – Over, Short, & Damaged
It refers to a condition where goods or products being transported have been either lost, stolen, damaged, or are in a shorter or larger quantity than intended.
When a shipment arrives at its intended destination, it is inspected for damage and compared to the original bill of lading to ensure that everything is accounted for.
Suppose the number of goods received or delivered exceeds the amount initially documented or expected. In that case, these are classified as "Over," indicating that too many items were received.
"Short," indicating that some items are missing, and "Damaged," indicating that some items are broken, crushed, or otherwise unusable.
When an OS&D situation arises, you must investigate and document the condition of the shipment, determine the cause of the problem, report the issue, and determine appropriate resolutions, such as filing claims for compensation or arranging for replacements or repairs.
25. Design for Reverse Logistics
Reverse logistics involves handling returned or discarded products, such as product returns, recalls, repairs, refurbishment, recycling, or disposal.
"Design for reverse logistics" emphasizes proactively optimizing a product's ability to be returned from the end-user to the seller or manufacturer. This helps minimize waste, maximize resource utilization, and reduce environmental impact.
Use Route4Me If You Deliver Products Yourself
It can be challenging to familiarize oneself with the most common logistics abbreviations. However, an effortless solution is available: to optimize your delivery logistics through Route4Me.
With Route4Me on your side, you don't have to worry about route planning and scheduling or responding to your customer's requests for an ETA, as the software automatically sends custom notifications, easing your workload.
You can even monitor your fuel expenses and driver performance with Route4Me's reporting and analytics feature and do much more!
Don't take our word for it. Try Route4Me for seven days for FREE and see yourself.
Want To See For Yourself How Route4Me Can Improve Logistics Efficiency?
Whether you want to optimize delivery routes, reduce fuel expenses, make more stops in less time, or keep your customers updated about their delivery status… Route4Me helps you achieve that!