Have you noticed how natural disasters seem to occur more frequently in the last few years?
The whole world is reeling under the effects of tsunamis, hurricanes, landslides, and floods.
You do not need to go far to find such stories; just look at what happened in Texas.
According to reports, the snowstorm in Texas has killed several people and left thousands without power for days. Millions are also facing water disruptions.
The cause of all this is climate change. It is a growing threat that concerns everyone, all around the world.
One of the best ways to combat this danger is to reduce carbon footprint.
According to a report, the biggest contributor to carbon footprint in the US is transportation. Around 28.2% of greenhouse gas (GHG) emissions in 2018 were caused by fossil fuel burning for transportation.
Delivery fleets form part of this statistics and it is only increasing in numbers. In fact, the World Economic Forum predicted that by 2030 there will be a 36% increase in delivery fleets in 100 major cities in the world which will cause carbon emissions to rise by 30%.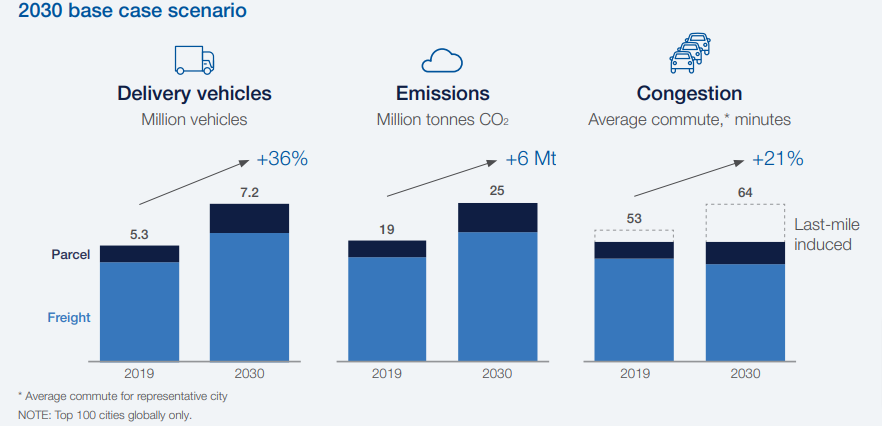 So, as a delivery business owner, what can you do to reduce your carbon footprint?
This article aims to help you in doing just that. But, before we discuss that, let's first look at what carbon footprint is and how last-mile delivery contributes to an increase in carbon footprints.
Table of Contents
What Is Carbon Footprint?
A carbon footprint measures the amount of carbon dioxide (CO2) emitted due to your activities that directly or indirectly lead to burning fossil fuels.
According to the definition of the World Health Organization, this amount is "expressed as a weight of CO2 emissions produced in tonnes."
There are quite a few carbon footprint calculators available online, which you can use to find the approximate amount of CO2 you emit through your daily activities.
You might want to calculate how much you contribute to carbon emissions to act responsibly and reduce that carbon footprint in the future.
The same goes for your last-mile delivery business.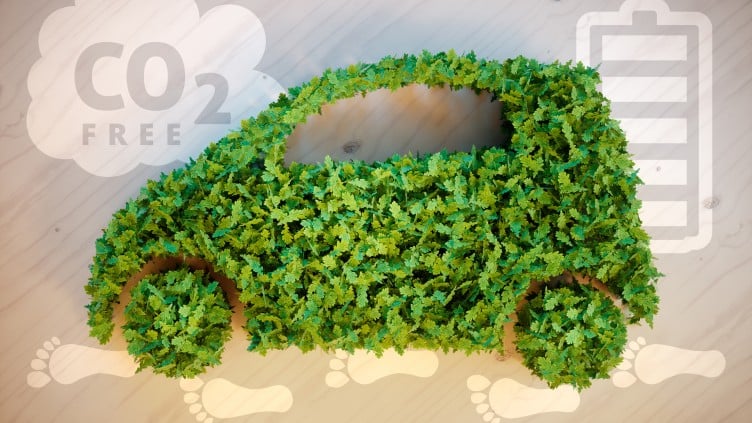 How Last-Mile Delivery Businesses Contribute to the Increase in GHG Emissions?
Thanks to Covid-19, eCommerce has seen an exponential increase since last year.
According to reports, the growth of eCommerce in the US in 2020 reached a level that was not previously expected till 2022.
With this rise in online shopping, the need for last-mile delivery businesses to buckle up has grown too.
The increase in online sales results in more delivery vans on the road and longer commutes by the existing ones. This only contributes to more carbon emissions.
Added to this burden is the fact that, as per a report, 52% of field service businesses still use pen and paper for route planning. Then others use Google Maps for route planning or plot a route on an Excel sheet.
How does such route planning contribute to GHG emissions?
Inefficient route planning can cause excessive fuel consumption and usage, leading to more CO2 emissions.
For instance, if you plan routes manually, you will not know about road closures or roadblocks. So, your drivers will need to make detours to reach their destinations.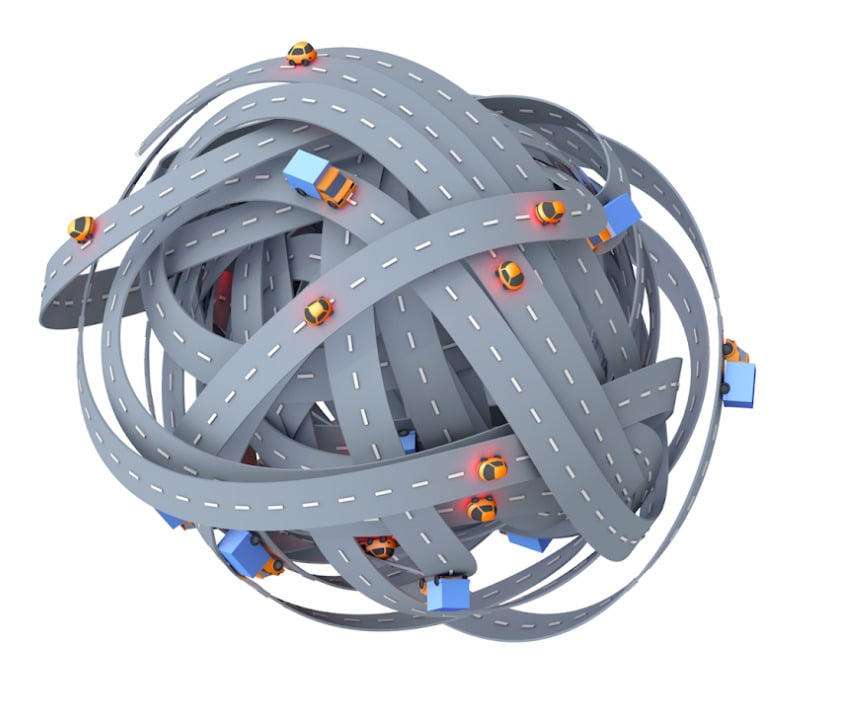 In addition, manual planning is time-consuming and a waste of manpower.
The fact is that your negligence as a business owner to reduce your carbon footprint affects the environment and your business's image.
The concern for the environment and climate change is now greater than ever. So, projecting an image that you are opting for sustainable ways of conducting your business would go a long way toward creating brand awareness for your delivery business.
It would not only attract customers to your delivery business but would also increase your brand value.
Hence, it is time that you start implementing ways to reduce your carbon footprint.
How can you do that?
Below are a few tips to help you reduce emissions simply, cost-effectively, and practically.
Tips to Reduce Your Carbon Footprint
There are many ways to reduce your carbon footprint, but some are not cost-effective for small delivery businesses. However, they are extremely profitable and environmentally friendly in the long run. For example:
Building warehouses in strategic locations that are closest to most of your customers. This can save a lot of fuel.
Encouraging self-pick-up by creating places like post boxes and lockers in shopping malls and stations and by tying up with local shops.
Investing in a fleet consisting of fuel-efficient vehicles only.
Since this article aims to provide cost-effective tips, here are solutions you can implement immediately to reduce your carbon footprint.
You can do this, too, without having to burn a hole in your pocket.
Optimizing Routes
You can save fuel by optimizing your routes instead of just planning them.
What is the difference, you ask?
When you plan a route with multiple stops on Google Maps, the tool just shows you the shortest route and the driving direction from one place to another in the order in which you enter them.
Say you want to go to Destinations B and C from A. Even if C comes first, while driving from A, Google Maps will show you the sequence in which you enter the destination.
Just consider the amount of fuel your driver will waste going around in the same area without route optimization. That fuel wastage just increases when each of your drivers delivers 150 to 200 orders each day.
Well-optimized routes can save you fuel by organizing all your stops in the best, shortest and fastest sequence.
Furthermore, route optimization saves time for your drivers. Meaning each driver can deliver more, leading to fewer vehicles on the road.
But, first, you must invest in a good route planner app.
Want To See For Yourself How Route4Me Can Boost Your Profits?
Whether you want to slash the time it takes you to plan routes for your drivers, increase the number of stops they can make, or keep your customers satisfied knowing that your drivers show up on time… Route4Me helps you achieve that!
Indeed, route optimization software will not give you free driving directions but will do a lot more. For example:
Plan well-optimized routes with accurate directions to work, factoring in constraints like weather conditions, traffic, sunrise and sunset times, load, weight, and height. Therefore, your drivers will always make on-time deliveries and never get stuck on the road, wasting fuel and releasing emissions.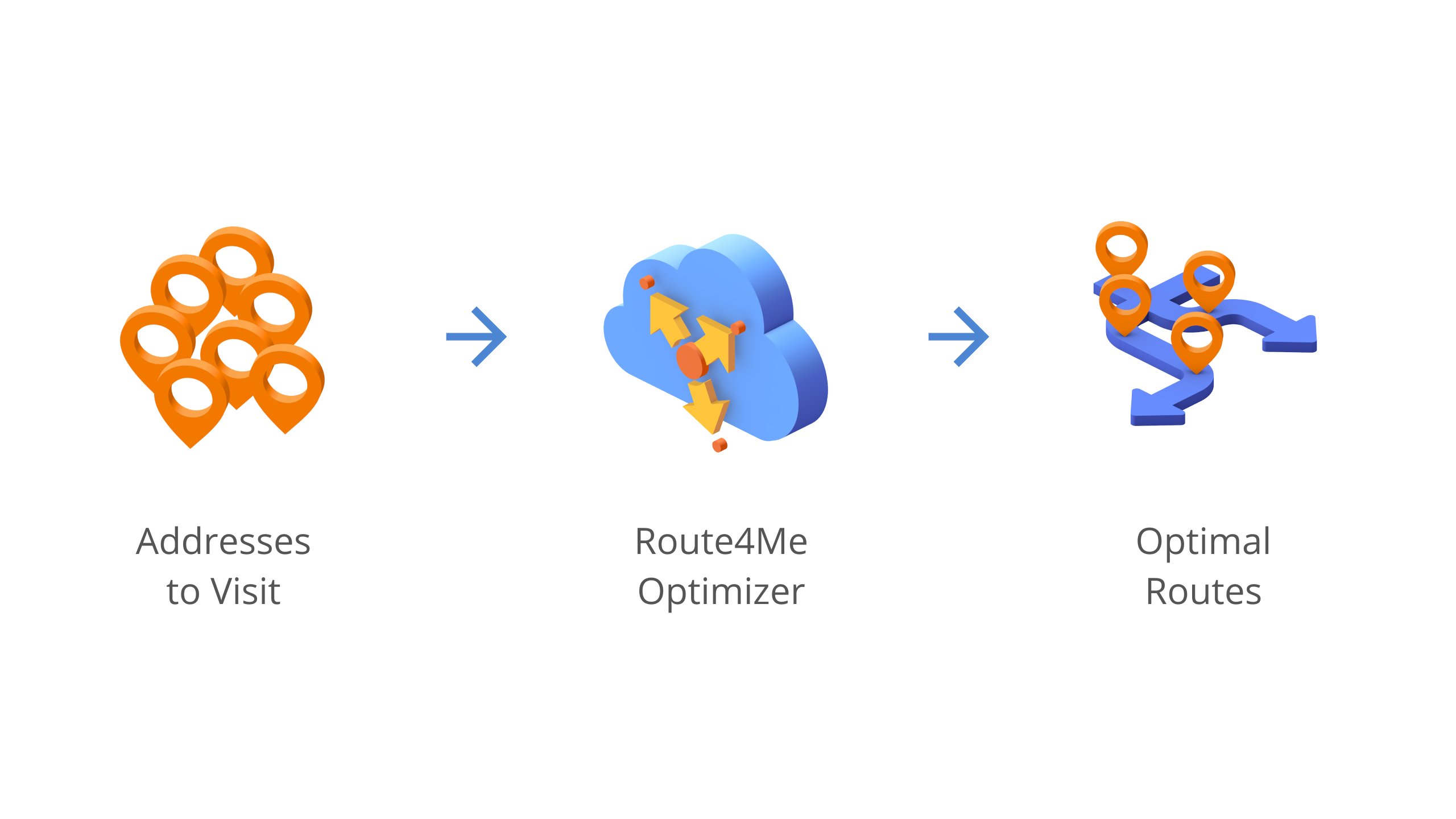 Help you assign a balanced workload so that none of your drivers are overworked or underworked and cover extra stops or roam around unnecessarily, thereby reducing fuel consumption.
Show analytics for you to make better decisions regarding fuel consumption.
Keep customers informed about their orders automatically through email or SMS. In this way, the customers will know when their orders are close by and you would not need to reschedule deliveries, thereby wasting fuel.
Offer a customer portal that helps in saving fuel in the same way as the feature above. Customers can log in to this portal and track their orders by themselves. This will help you avoid failed deliveries and increase first-time door opens.
Long story short, by spending a bit on a delivery route planner app, you can reduce your carbon footprint and keep your customers satisfied.
Route4Me has prevented 10 billion miles from being driven and reduced CO2 emissions by over 10 Billion. And it cleaned up enough air, equal to planting more than 87 million trees. Learn more about Route4Me's Environment and Sustainability (ESG) initiatives.
Train Your Drivers
Your drivers are the missing piece of the puzzle when it comes to reducing carbon emissions.
You can reduce your carbon footprint by training your delivery drivers with the following:
Minimize vehicle idle time with the engine turned on.
Avoid hard-braking and jack-rabbit starts.
Check tires daily to ensure optimum pressure.
These might seem like petty issues, but they can have a great impact on reducing CO2 emissions. And, in the long run, you will save a lot on fuel too.
Also, you can use an intelligent driver training solution that monitors your drivers' driving behavior, then personalizes and assigns training lessons accordingly.
It also monitors their progress and confirms that they are learning what they need to learn.
Keep Your Vehicles in Good Condition
Regularly maintaining your vehicles can reduce fuel consumption significantly.
According to Exxon, fixing a vehicle that has not passed the emissions test or is visibly faulty can reduce its fuel consumption by around 4%.
Of course, the results might vary depending on other factors too, such as the kind of fault and the condition of the vehicle.
Hence, regularly servicing your delivery vehicles to maintain them in top condition should be your priority.
It will not only reduce your carbon footprint by reducing carbon emissions but will also save you fuel costs.
This is a cost-effective way to achieve carbon footprint reduction while increasing your profitability.
Save the Environment by Reducing Carbon Footprint to Save Yourself
Climate change, global warming, and ozone layer depletion are not just empty terms, these are real threats to the planet. It is everyone's responsibility to reduce his or her carbon footprint.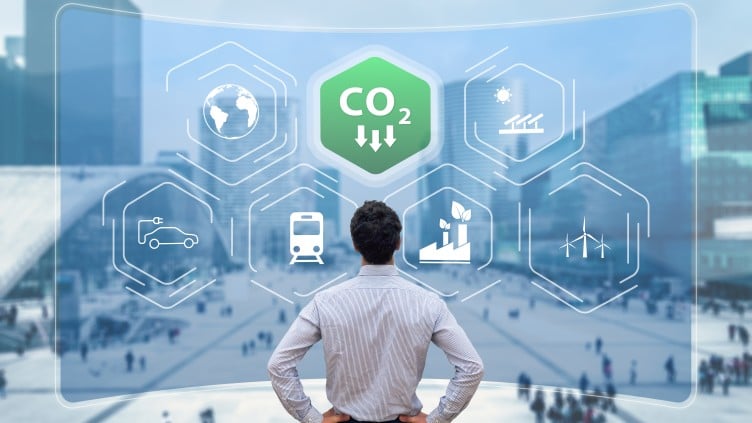 Even though surviving the pandemic is difficult enough, should we give up on our principles and long-term survival instincts, with short-sighted thinking?
By doing your part to save the environment you are not just saving yourself, you are also creating exceptional brand value for your delivery business.
Hence, just follow the tips shared here and play your part in saving the only home we know.
Want To See For Yourself How Route4Me Can Boost Your Profits?
Whether you want to slash the time it takes you to plan routes for your drivers, increase the number of stops they can make, or keep your customers satisfied knowing that your drivers show up on time… Route4Me helps you achieve that!