Buying delivery routes involves more than just pinpointing locations on a map. From identifying profitable routes and negotiating deals to navigating legal considerations and optimizing operational efficiency, there are many factors you must consider before taking a final call.
But don't worry.
This comprehensive blog post will explain the essential steps to purchasing routes. Whether you're taking your first steps into the logistics domain or looking to enhance your existing delivery network, this guide will equip you with the knowledge needed to make sound investments and ensure the swift, cost-effective, and successful acquisition of courier routes.
So, let's jump right to it by first getting the basics right.
Table of Contents
What Is a Delivery Route Business?
A delivery route business essentially takes up a franchise of an already established brand to own, operate, and deliver in one of its existing routes.
For example, it could deliver products to supermarkets and grocery stores. Once the delivery is done, the route owners get paid weekly or on a predetermined payment term.
With such a business, you can either go for a protected route with set addresses or independent routes with no limitations.
Independent routes are far more competitive but also more profitable and less expensive.
What Are the Types of Delivery Routes You Can Buy?
There are different kinds of routes available for you to start your own venture. Some of the most popular ones are:
If you prefer to own a route of an established and specific brand, such as UPS, you can be an independent route operator and represent the brand.
For example, you will have to adhere to the driving safety guidelines of UPS, and your drivers must wear UPS uniforms while at work.
Want To See For Yourself How Route4Me Can Help Plan a Delivery Route Quickly?
Whether you want to slash the time it takes you to plan routes for your drivers, increase the number of stops they can make, reduce fuel costs, or keep your customers satisfied knowing that your drivers show up on time… Route4Me helps you achieve that!
How to Find a Route to Buy?
There are mainly two ways of buying delivery routes.
Firstly, if you know and have decided on which route you want to buy, you can directly contact the company.
Secondly, you can look at all the different kinds of routes up for sale on broker websites, such as:
How Do Delivery Routes Work?
As a route operator, you will be the sole owner of your delivery route business.
This means you will have exclusive access to the route and be responsible for sales within the area.
You can also grow your business further within this designated territory by increasing the number of accounts or improving the sales performance with the existing ones.
For product-based delivery route businesses, such as food delivery services, you can buy items from a supplier company and deliver them to the accounts in your territory.
If you choose a service-based route business, such as pet grooming, you can have a more flexible schedule.
How Do Route Owners Get Paid?
As a route owner, you might need to sign a contract with the brand you work for, which should indicate all the details about the payment terms.
Usually, there is a commission percentage for the number of deliveries done on a route. As the route owner, you will receive the payment weekly.
For example, if you have bought a route with FedEx and have agreed on a 15% commission, you will receive a cash payment weekly for the number of deliveries done for the week.
The payment flow is continuous, which is one of the greatest things about owning a delivery route business.
What Is the Relationship between the Owner and the Supplier?
As the route owner, you are the operator who works independently to deliver items in your territory. The supplier is the supplier of the product you deliver on your route.
Suppliers sometimes employ personnel to drive sales in a region. Such personnel working within your territory can prove to be extremely helpful in increasing your profitability.
After all, you and the supplier aim to drive sales. Hence, by working together, you can better manage relationships with your area accounts, push display in the accounts, and increase the number of accounts.
It is in your best interest to partner with your supplier and work towards mutual profitability by pushing sales in your route.
Which Type of Route Is Right for You?
Different kinds of routes, such as grocery delivery routes, require different types of expertise and handling. So, before you invest in a delivery route business, you should first ask yourself the following questions and consider the factors below:
How Many Hours in a Week Can You Invest? 
For example, you must work around 25 to 60 hours weekly for bread routes. The work hour is much shorter for routes like ATM and vending, around 5 to 40 hours.
How Much Physical Effort Are You Capable of? 
On the one hand, bread routes require high physical effort because bread products are heavier and delivered in larger stacks.
On the other hand, ATM routes require minimal physical effort because once the machine is installed, it is just cash you have to carry.
How Much Autonomy Do You Want? 
Although the autonomy is high for bread routes, you still have to collaborate with the suppliers to increase sales in your territory.
You can have complete autonomy for ATM routes because no sales are involved.
Do You Need Financing? 
It is easier to get financing through the supplier for certain delivery route businesses, such as Bread and FedEx, but for routes like vending, you have to obtain third-party financing.
Hopefully, this article has answered all your questions and helped you decide.
Find the routes that suit your working style and other requirements and jump in. Please contact us if you have any questions about route planning and scheduling.
How to Increase Profitability as a Route Owner?
Firstly, you must work closely with your supplier to increase sales within your territory. Secondly, you must invest in multi-stop route optimization software like Route4Me to ease your work and make delivery routes profitable. Route4Me's route planner helps you plan fuel-efficient, well-optimized routes with the best directions to work for delivery drivers.
Our route optimizer software also factors multiple constraints while planning routes, which can affect your drivers. These factors include weather conditions, traffic, sunrise and sunset times, roadblocks, left turns, load, height, and weight.
Your drivers will always make on-time deliveries and make more stops in less time (without consuming a lot of fuel), which means increased revenue and profits for your business. And it takes 30 seconds to plan a route with multiple stops for your drivers.
To top it all off, you get many more powerful features when you opt for Route4Me's delivery routing app. These include:
Speed alerts to prevent your drivers from speeding
Reporting and analytics to track all the activities, such as total stops made and time taken at each stop, and the expenses associated
Customer alerting and notifications to let customers know whenever their package is nearby or out for delivery
A customer portal to allow customers to check their delivery statuses on their own
Want To See For Yourself How Route4Me Can Help Plan a Delivery Route Quickly?
Whether you want to slash the time it takes you to plan routes for your drivers, increase the number of stops they can make, reduce fuel costs, or keep your customers satisfied knowing that your drivers show up on time… Route4Me helps you achieve that!
How to Buy FedEx Delivery Routes?
Buying a FedEx route is one of the most advantageous ways of gaining experience in the last-mile delivery industry before considering creating your own venture.
And there is no better time than now to purchase a FedEx route because, according to a report, FedEx share prices are soaring.
In fact, FedEx Ground saw a 20% growth last year, with home delivery accounting for 72% of the total revenue.
So, as a FedEx route owner, you can expect higher profits if you buy a route now.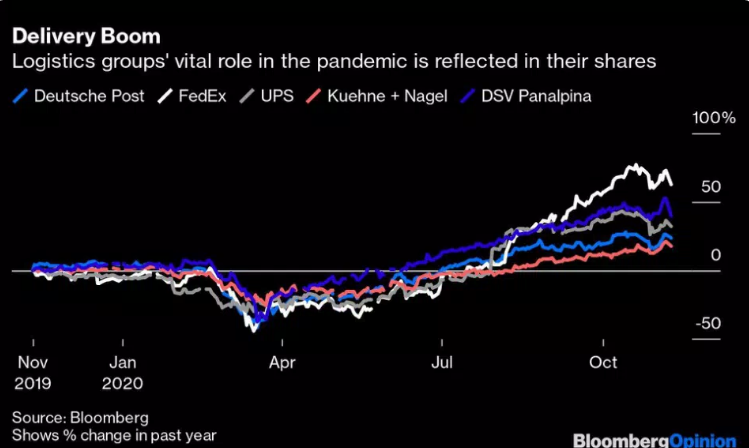 What Is a FedEx Delivery Route?
When you receive a parcel delivered by FedEx, it is provided by a small business working on a contract basis with FedEx.
These small businesses buy FedEx routes and contract with a well-established company to operate in one of their routes.
The business owners then become responsible for delivering FedEx parcels to customers on that route.
The Advantages of Buying a FedEx Delivery Route
Here are the advantages of buying FedEx routes and becoming a FedEx contractor.
No Marketing Required
Launching a business under an established, trusted, and strong brand name is the most significant advantage. This eliminates the need for creating awareness and building a brand name from scratch.
Building a business book with customers is not easy. It requires years of hard work, effort, and costs (for example, extensive marketing costs). By buying a FedEx delivery route, you are already given a business book with customers.
Just think about it. You do not need to spend sleepless nights trying to win over customers and emptying your pockets to market your business, as this is already handled when buying a FedEx route.
Sell FedEx Routes Anytime
If you want to start your own last-mile business after gaining industry experience as a FedEx independent operator, you can always sell your FedEx route.
FedEx routes are always in demand. So, if you sell FedEx routes at the right time, you will gain back your capital investment and may make some profit too.
Weekly Payments Happen Every Week After You Buy Your Delivery Route
You get regular weekly payments that are reliable, too, because you are dealing with FedEx.
For every week of deliveries, you will get paid the following week through direct deposit. This is not guaranteed when you run your own business.
Of course, there will be down periods when the number of deliveries is less, hence the pay will be less.
But, at least it will be like being salaried (receiving regular payments) while having the freedom of being your own boss.
The Disadvantages of Buying a FedEx Delivery Route
The above are the most important benefits of buying FedEx delivery routes. Yet, there are certainly disadvantages to becoming a FedEx route owner-operator.
Here are the main disadvantages of buying FedEx delivery routes.
Routes May Be Expensive to Buy
Buying a FedEx route may cost a considerable amount of money. It can cost as much as $1 million, which may require most owner-operators to take out a business loan.
So, the initial capital outlay needed to purchase a FedEx ground route can be prohibitive for many, especially if a sufficient amount of capital has not yet been accumulated or if the borrower has a less-than-perfect credit score.
If you do not have the capital or are not eligible to get a loan, you may have no way of buying a FedEx ground route, except perhaps partnering with an investor(s).
Finding investors may be challenging, so another alternative is to partner with multiple people. You should be mindful of your specific portion of the expected net profits.
$250k in annual net revenue may seem significant for a solo owner-operator but sounds far less attractive when split 5 ways.
Would you invest (risk) $1M to make $50k a year in annual income when you can get higher than a 5% return in the stock market most years without raising a finger?
Need to Purchase Equipment and Resources
The initial capital is not the only investment you have to worry about. As a FedEx route operator, you must also buy your assets.
These include computers, vehicles, and business technology solutions (such as financial management). You will even need to hire new employees and replace those who quit.
When buying FedEx ground routes, you get a reputable brand name and an established route with existing customers. Everything else you will need to buy yourself.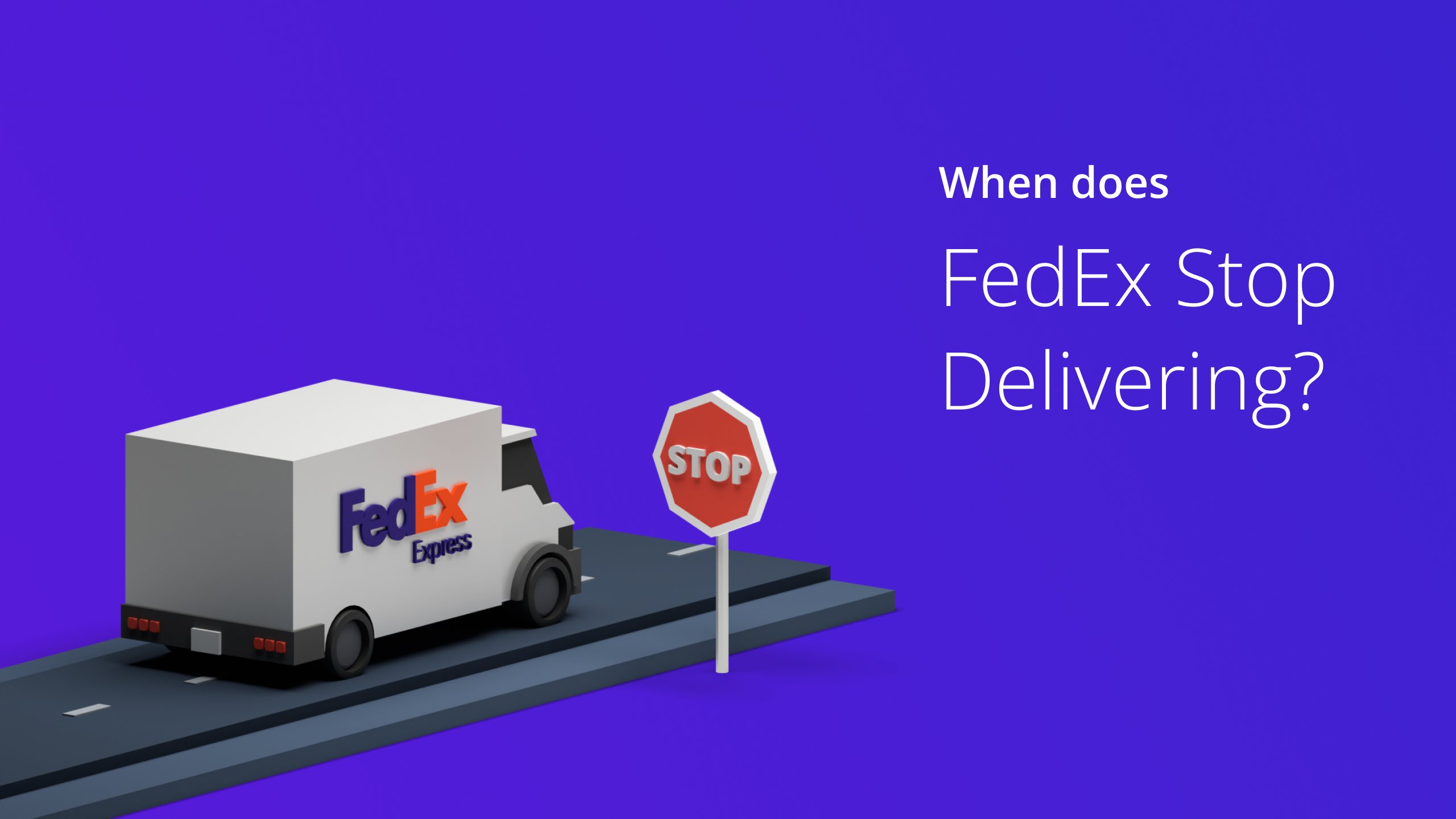 Sudden Downtime
There will also be downtimes or dry periods where you just have to wait for business to pick up again.
Zero Flexibility
Since you will be operating under the contract of FedEx, you will not have the flexibility to innovate or experiment with business ideas.
However, it is also true that if you start your own venture in delivery, you will encounter the first three problems mentioned above.
Hence, it may be said that the only real disadvantage of buying FedEx routes is this last pointer.
Eligibility for Becoming a FedEx Route Owner
If you are wondering whether you need logistics experience to run and manage a FedEx route, you do not.
However, if you are planning to be an owner-operator who sometimes or regularly goes out to deliver parcels, you need to fulfill the following criteria:
You must diligently follow FedEx driving safety rules.
You should not have more than three moving violations in the last three years and no more than once in the previous 12 months.
You should hold a valid Commercial Driver's License (CDL).
You must pass the Department of Transport drug test and physical examinations.
Types of FedEx Routes You Can Buy
If you fulfill the above eligibility criteria, your next step would be to look at the different kinds of FedEx routes for sale.
Two kinds of FedEx routes are mainly available for sale: FedEx Ground and FedEx Custom Critical.
FedEx Ground consists of commercial and residential deliveries. It is further divided into the following:
FedEx P&D (pick-up and delivery) routes: This route means picking up and delivering orders from commercial and residential customers.
FedEx line haul routes: This requires driving tractor-trailers across state borders to deliver items to and from designated hubs. Line haul is usually a more expensive route than P&D.
With FedEx Custom Critical, the owners deliver items that need special handling, such as temperature-controlled parcel delivery.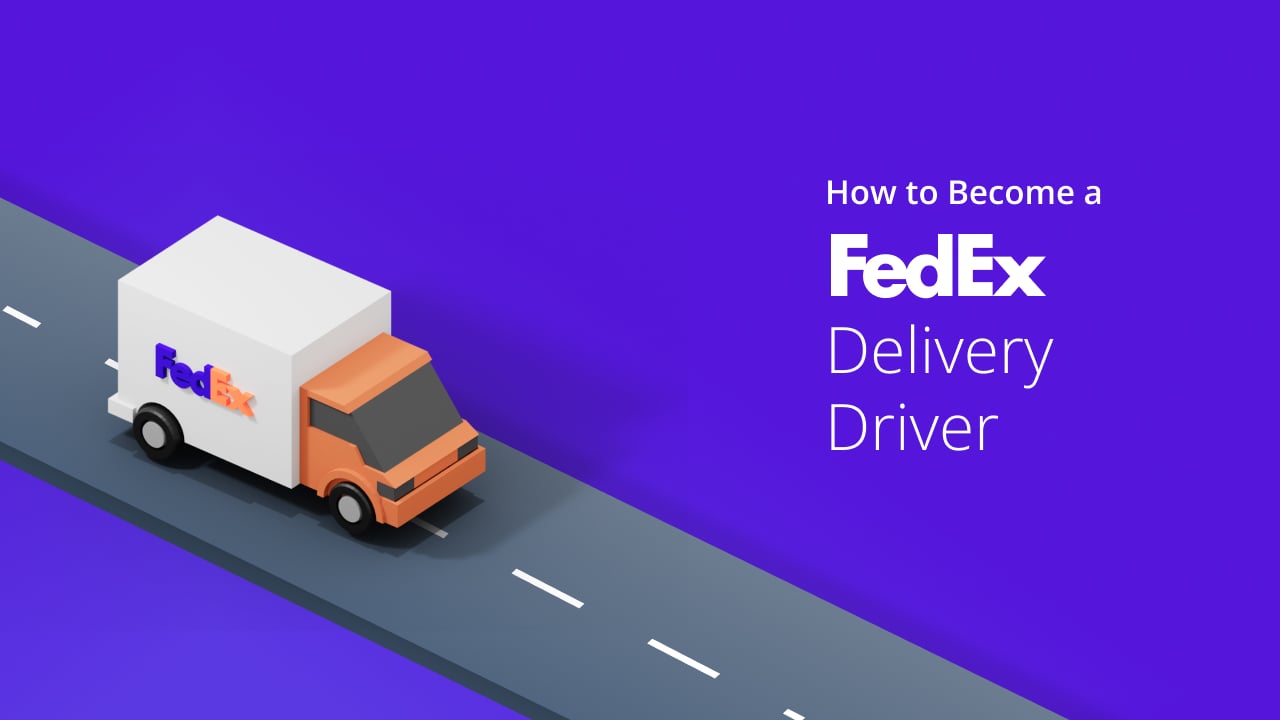 How to Find and Buy FedEx Routes
There are several ways to find and buy FedEx routes for sale.
First look on FedEx's official website for route sales, BuildaGroundBiz.com.
Another way to get good deals is to build a network of contacts.
Word-of-mouth is a great way to determine which FedEx routes will be up for sale that might interest you beforehand. You can then leverage that information.
You can also buy a route from FedEx at:
If you are buying a FedEx route from an existing owner, do your due diligence to learn about the route well before making a final decision.
How to Maximize FedEx Route Earning?
After buying the FedEx route, you can follow simple steps to maximize your profits. The steps are as follows:
Buy a route that you are familiar with and know will surely be profitable.
Sell off your FedEx route when it's no longer profitable to run. It is essential to time the selling to avoid losses or make a considerable profit.
Invest in proper technology, equipment, fleet, and employees to ensure the smooth running of your business.
For instance, you can expect excellent returns by investing in route optimization software to help you plan well-optimized, fuel-efficient routes and make managing your delivery business far easier with its many valuable features.
You might wonder why you use a separate route planner when you get FedEx DRO.
Well, there are several downsides to using FedEx DRO, such as:
It does not collect enough data to make dynamic routing decisions intelligently
The FedEx DRO platform does not account for fuel stops, breaks, or eating lunch
There is a slow feedback loop, and their developers do not update enough to close the gap.
You will not face such problems with an advanced route planner app.
A delivery route planner app comes with many powerful features. These features include GPS tracking, driver breaks, a customer portal, customer alerting and notifications, geofencing, pick-up and drop-off optimization, reporting and analytics, and eSignature.
Frequently Asked Questions (FAQs) about Buying Delivery Routes
How Much Can You Earn by Owning a FedEx Route?
Each small business operating a FedEx route signs a contract with the company with unique payment terms and conditions. Your profits will also vary with the changing seasons and the ups and downs of order deliveries. However, industry experts like
Route Consultant
believe that a FedEx route owner can expect an average profit margin of 20% to 25%.
Can You Own Multiple FedEx Routes?
You can own multiple routes. In fact, it is a great way to scale up your business and grow. You can purchase as many FedEx routes as you can manage.
Why Are So Many FedEx Routes for Sale?
One of the biggest reasons for so many FedEx routes being for sale is existing route owners' retirement or moving on to other business ventures. Another reason is the growing demand for delivery in a new location, which creates a need for a new route.
Is Buying a FedEx Route a Good Idea?
It is a good idea if you do not want the headache of starting your own business, building it from scratch, and making it profitable. By purchasing a FedEx route, you can start earning immediately.
Do I Need to Have Prior Logistics Experience to Become a Route Owner?
You do not need any kind of logistics or supply chain experience to own a route delivery business. Many successful route owners have no prior knowledge of a routing business. All you need is to work closely with your seller or broker and understand your chosen route as much as possible.
Do I Need a Permit or License to Operate as a Route Owner?
No special license or permit is needed to become a route owner. Of course, this excludes the necessary vehicle permits you use for your deliveries.
Conclusion about Buying Delivery Routes
In conclusion, purchasing delivery routes is a strategic endeavor that demands careful research, keen negotiation, and a solid understanding of the logistics industry.
You can secure routes that align with your business goals by identifying your specific needs, evaluating existing opportunities, and collaborating directly with route owners.
With diligent planning and proactive engagement, you can navigate the process successfully and embark on a path toward efficient and profitable delivery operations.
Want To See For Yourself How Route4Me Can Help Plan a Delivery Route Quickly?
Whether you want to slash the time it takes you to plan routes for your drivers, increase the number of stops they can make, reduce fuel costs, or keep your customers satisfied knowing that your drivers show up on time… Route4Me helps you achieve that!