The life of a truck driver isn't easy.
Long hours behind the wheel, early starts, and late nights spent navigating winding highways – it can be difficult to manage day-to-day life without sacrificing quality time with friends and family.
Whether you're a fresh-off-the-lot newbie or an experienced road warrior, navigating life on the highways as a truck driver comes with unique challenges.
However, truck driving isn't all bad.
From unexpected challenges that require quick thinking on the road to discovering new places on the other side of the country, there are plenty of fun and exciting moments you can experience as a professional long-hauler.
So, in this blog post, we'll take an up close and personal look at what it's like to traverse America's vast roads as a truck driver.
Table of Contents
How Does the Schedule of a Truck Driver Look Like?
Here is the typical schedule of a truck driver throughout the day.
Morning Schedule of a Truck Driver
A truck driver's day starts quite early, often before sunrise. Generally, they complete the following tasks before heading out onto the road:
Vehicle Inspection: Drivers ensure that their trucks are in good working order, including checking oil levels, topping up fluids, and inspecting tires. They also plan the best possible route for their journey.
Loading Cargo: Truckers may need to load cargo onto their vehicles before departure. This can involve maneuvering with forklifts or other machinery.
Maintaining Logs and Other Documents: Regulations require truck drivers to keep accurate logs of all activities while on the road, including fuel receipts and other necessary paperwork. Drivers also track mileage and follow strict rules of how many hours they can drive without taking a break.
Getting All Necessary Documents: Depending on the size of the vehicle and type of goods being transported, drivers carry additional documentation such as permits or certificates from state authorities.
Planning Breaks: Drivers also plan for breaks during their trips, such as where they will stop for meals or rest periods.
Getting on the Road: Once done with all the pre-inspections and route planning, the driver will hit the road. Most drivers try to get on the road as early as possible to avoid rush hour traffic.
Afternoon Schedule of a Truck Driver
The afternoon schedule of a truck driver includes the followings:
Drop & Hook: Depending on the trucking company's requirements and the type of materials the driver handles, they often make a drop & hook delivery. This involves dropping off one load before quickly connecting to another trailer, making it an ideal option for companies requiring speedy freight shipping.
Live Unload: Less than truckload(LTL) drivers often back up to a warehouse, allowing staff members inside for quick and easy item retrieval. After all the items are unloaded, they either move on or take the container back to port.
Finish Lunch: After completing the delivery, the driver stops for lunch. Depending on their schedule, they either eat the food brought from home or indulge in an on-the-road lunch at one of their favorite restaurants.
Planning Next Trip: The driver sets off for the next destination. If no loads are lined up, the driver stops and plans where to head next. Often owner-operators do this as they get to pick and choose which loads they want to haul.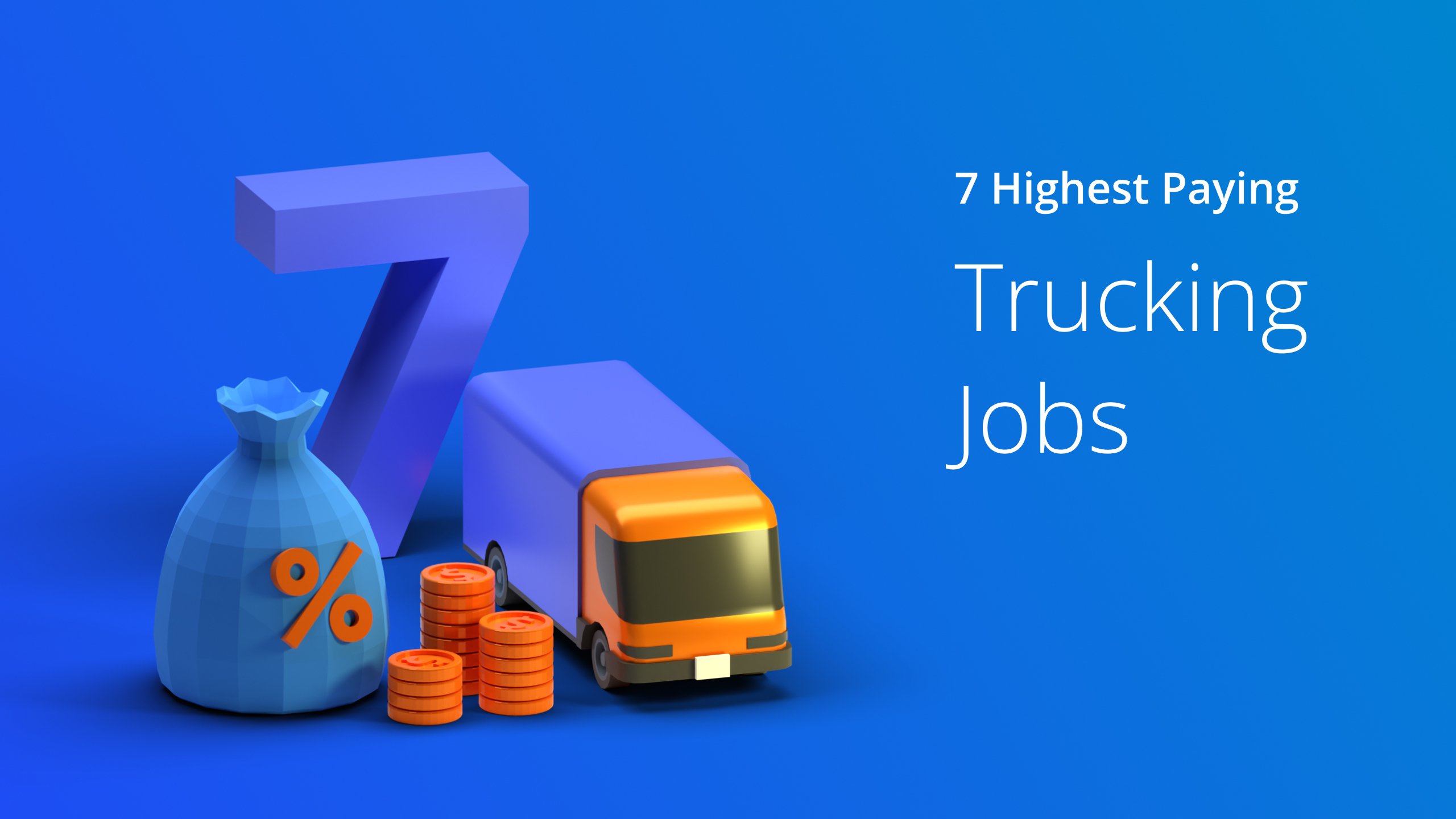 Night Schedule of a Truck Driver
Here are some tasks truck drivers complete as part of their night schedule:
Parking at Truck Stops: Drivers park their trucks before their 11-hour time limit hits. Otherwise, they could be subject to hefty fines or put out of service. Ideally, they park at truck stops overnight for a fee.
Inspecting Trucks: After parking, drivers inspect their trucks to determine if their vehicle incurred any damages during the work day. This includes assessing lights, tires, and other components to ensure they are in top shape.
Finishing Remaining Paperwork: Drivers document their daily activity in the hours of service log, noting the time spent driving, working but not driving, and resting.
Dinner: Drivers then finish their dinner. They either get some grub at a truck stop or stroll to an eatery nearby and sample the local cuisine. Or they opt for pre-prepared meals stored in their vehicle.
Relaxation: After a long day of driving, drivers relax in the comfort of their sleeper cabin. Many drivers have TVs installed in their cabins to wind down and watch the latest Hollywood flick or catch up on their favorite TV show.
3 Most Common Equipment Truck Drivers Use
Truck drivers rely on various equipment to perform their job safely and efficiently. This equipment ranges from simple tools that are easily acquired to advanced technological devices that help with navigation and communication.
Communication Devices
One key piece of equipment truckers need is a communication device. This could be a CB (Citizen Band) radio, a satellite phone, or a smartphone.
Such devices allow drivers to stay in contact with employers, friends, and family members while on the road and receive information regarding upcoming weather patterns, road closures, etc.
It also provides an easy way to contact other truckers if needed. Additionally, some companies offer tablets or smartphones loaded with routing software that helps truckers navigate routes more accurately and deliver on time.
GPS Navigation Systems
GPS navigation systems are beneficial for truck drivers since they provide detailed directions regarding routes, delivery times, rest stops, fueling points, repair locations, and much more.
The best route planners also offer a navigation system, enabling users to save preferred routes and look up alternate ones depending on traffic levels or weather changes.
This helps ensure that goods reach their destination quickly and safely without unnecessary delays due to wrong turns or wrong exits taken along the way.
Safety Equipment
Truckers must always remain aware and compliant with safety regulations, whether wearing protective gear when unloading/loading cargo off trailer beds or keeping a functioning fire extinguisher within reach in case anything catches fire during transit.
Reflective apparel like reflective vests make it easier for other motorists to spot incoming trucks, especially at night time, plus it serves as an additional layer of protection when stepping outside the vehicle if need be.
Other safety items include:
Flares or warning signs;
First aid kits;
Jack stands;
Flashlights;
Lug wrenches;
Bungee cords;
Tie-downs etc.
Also, truck drivers carry convenient toolboxes containing essential hand tools required to make minor adjustments more quickly whenever needed, like tightening bolts.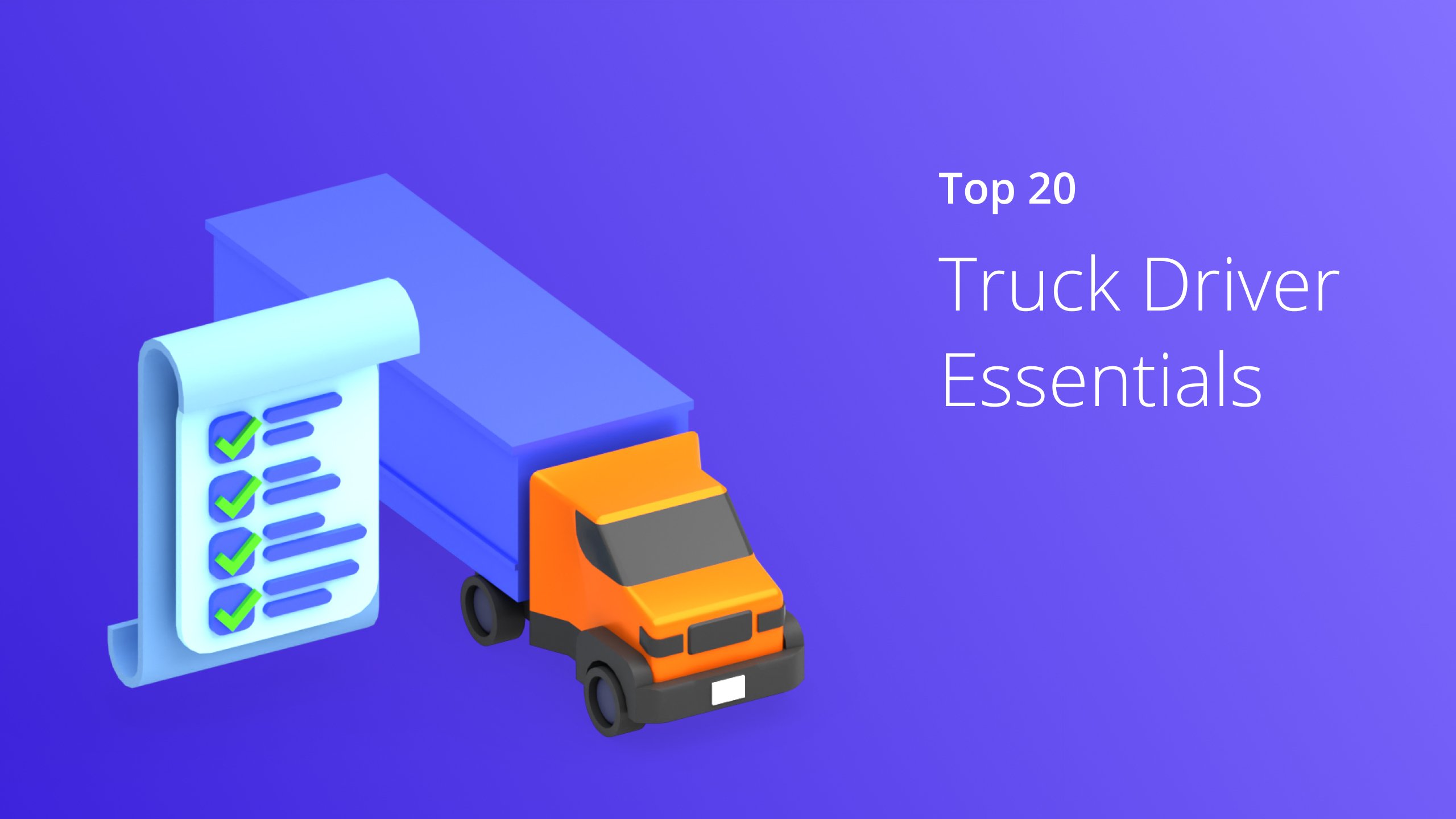 What Do Truck Drivers Wear?
Truck drivers wear protective and comfortable attire to remain safe and focused on the road. This typically includes the following:
Work Boots
Work boots are essential for truckers because they provide superior stability while walking on slippery surfaces such as wet roads, mud, oil spills, etc.
Insulated Pants
Insulated pants are great for keeping truck drivers warm during winter and act as an additional layer of protection against any potential hazards encountered on the job.
Such garments are designed to protect against freezing temperatures and provide insulation from wind and moisture without being excessively bulky or adding weight to the overall outfit.
Long Sleeve Shirts
Long sleeve shirts help keep truckers dry even in rainy conditions since the fabric is designed to stay dry for long periods without becoming uncomfortable or heavy due to water accumulation.
These garments also offer protection from cuts and scrapes encountered during loading/unloading activities at delivery points.
Jackets
Jackets provide an extra layer of warmth when necessary, especially during multi-state trips where the weather changes frequently. They also protect against any sudden gust of wind coming across while driving down open highways.
Should You Become a Truck Driver?
Truck driving is a tough job, and not everyone can do it. So, let's take a quick look at the advantages and disadvantages of becoming a truck driver.
Pros of Being a Truck Driver
Here are several reasons why you should become a truck driver.
Flexibility: Trucking allows you to set your own hours and work at your own pace. You can pick up jobs when it suits you, so you have total control over when you will be working. This provides a great deal of freedom to those who enjoy this type of job.
A Steady Paycheck: Truck driving is one of the few occupations where you can earn a steady paycheck weekly, with opportunities to make more money by taking on additional routes or assignments.
Opportunities to Travel and See Different Places: Truck driving might be for you if you enjoy seeing new places. You'll get to travel across the country and see parts of the U.S. that other people may never experience.
The Camaraderie of Truckers: There's something special about being part of a tight-knit community like the truckers' community. You'll find yourself making great friends in no time, which makes long drives more enjoyable.
Gaining Critical Job Skills and Knowledge in a Variety of Areas: Being a truck driver allows you to learn essential operational and customer service skills while also giving you an understanding of industry best practices, such as safety protocols and procedures.
High Demand for Drivers in The U.S.: According to The American Trucking Association, there is currently a high demand for truck drivers due to a nationwide shortage of qualified personnel. This means plenty of job opportunities are available for work in this field.
Potential Tax Breaks for Being Self-Employed: Depending on your income level, truck drivers can take advantage of certain tax breaks that are only available for self-employed individuals or those who earn income from independent contracting gigs like those found in truck driving positions.
Employee Benefits that may be Available to Drivers Working for Certain Companies: While not all companies offer benefits packages as part of their compensation system, some may provide comprehensive ones such as health insurance or dental coverage.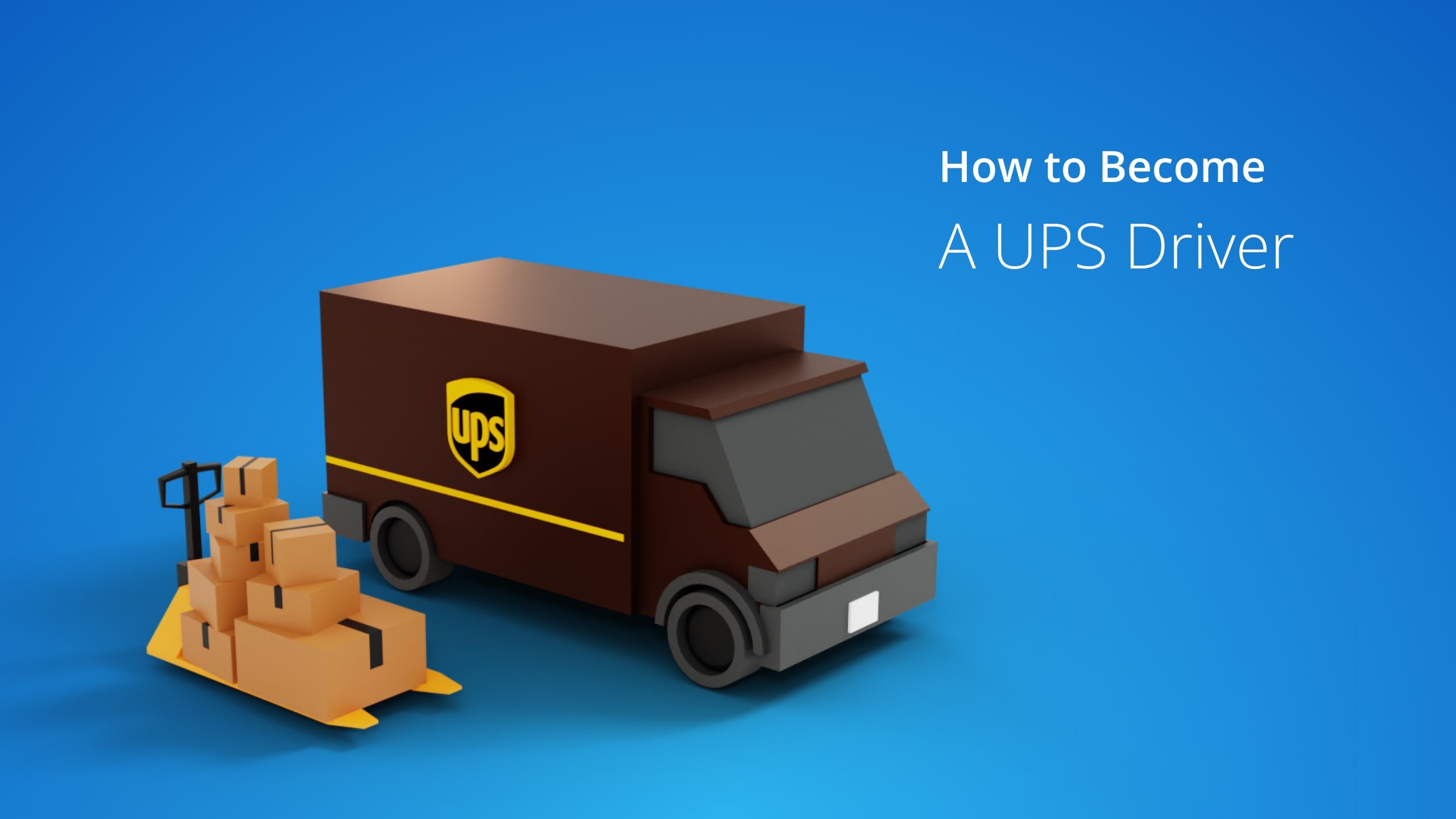 Cons of Being a Truck Driver
Here are several reasons why truck driving may not be apt for you.
Health Risks & Fatigue: Truck drivers are often on the road for long periods, which puts a strain on the body and increases the risk of developing health problems due to fatigue or lack of sleep. Truckers need to ensure they get adequate rest periods throughout their journeys to stay safe and healthy while on the job.
Time Away From Family: Truck drivers are often on the road for long periods. So, they have limited exposure to family members and friends. The amount of time spent with loved ones can negatively impact relationships, leading to feelings of isolation and loneliness.
Unpredictable Schedules: Weather conditions and road closures can lead to unexpected delays that require drivers to adjust their schedules accordingly. This can make it difficult for truckers to plan ahead for important events or appointments in advance.
The Expense of Maintenance & Upkeep: Even though companies generally take care of maintenance costs, there are still expenses associated with taking care of a commercial vehicle, like fuel, oil changes, tire rotations, etc. They must be accounted for when determining how much income will be earned by driving trucks.
Hazards & Unfamiliar Spaces: Working as a truck driver exposes individuals to risks such as inclement weather, wildlife, and unfamiliar places, which can cause anxiety or fear in some people. There is also a potential danger when loading/unloading goods or dealing with unruly customers unexpectedly while at a stopover point.
9 Things New Drivers Should Know to Become a Successful Truck Driver
If you're considering becoming a truck driver or want to succeed in your career as a driver, here are some essential things to remember:
You must be at least 21 years old and have a valid Class A Commercial Driver's License (CDL) to operate commercial vehicles.
Learn the basics of the trucking industry and understand various laws and regulations regarding cargo weight, speed limit, hours of service restrictions, etc. You can use resources available through organizations like the American Trucking Association (ATA) to stay up-to-date on industry changes and news related to trucking regulations, best practices, etc.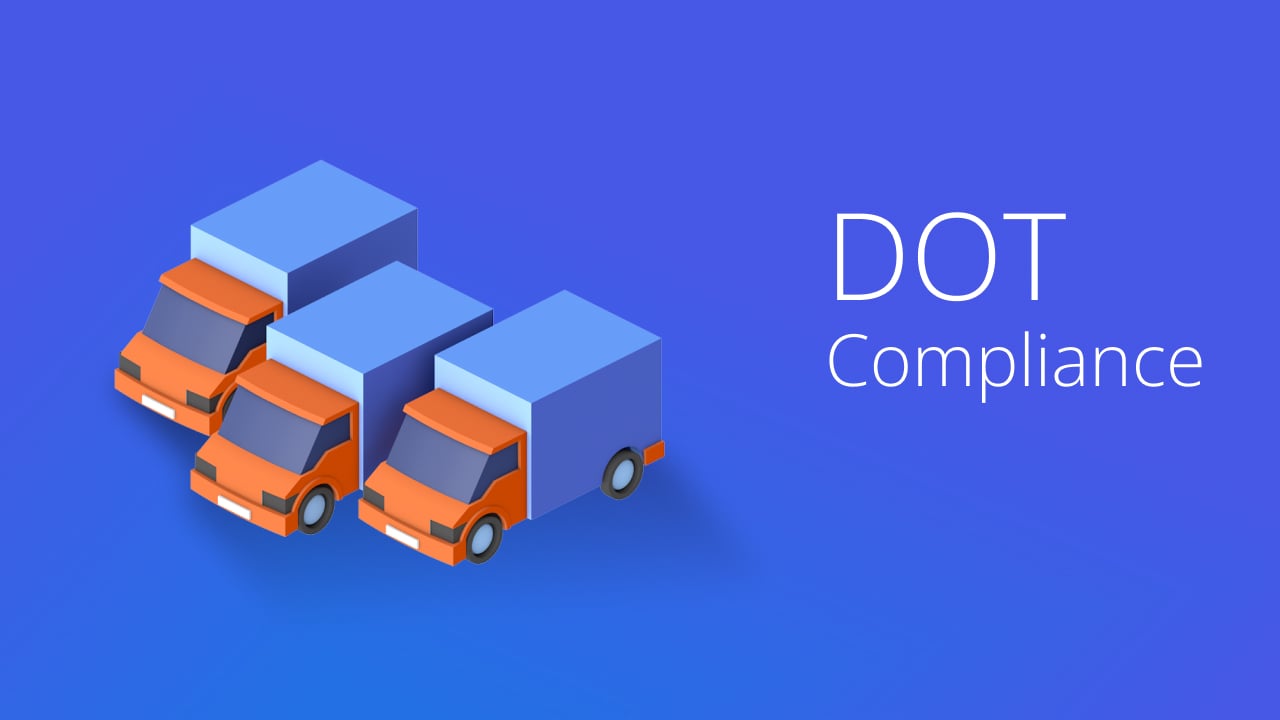 Research and choose your desired type of work – long- or short-haul, flat bedding or refrigerated hauling, etc.
Get pre-hire training from a truck driving school or on-the-job training through private companies.
Get familiar with a truck GPS app like Route4Trucks to plan optimized routes with accurate turn-by-turn directions.
Develop good communication skills to maintain healthy relationships with customers and colleagues.
Ensure your vehicle is in good condition and regularly inspected for safety reasons. All trucks should be serviced before each long-haul trip to prevent potential issues, such as engine problems or flat tires, while on the road.
Drive safe to uphold a clean record and prepare for random drug testing by employers.
Maintain an up-to-date medical card. Truck drivers must pass physical exams and update their health records with the Department of Transportation every year.
How Important Are Truck Drivers to America's Supply Chain?
Truck drivers are essential to the American supply chain. If most trucks stopped hauling freight, our country's economy would be in turmoil.
Without trucks, goods wouldn't be able to move from suppliers to consumers efficiently or cost-effectively. Due to trucks' importance within the supply chain, many industries would be impacted in myriad ways if truckers no longer hauled their cargo.
This includes industries such as manufacturing, retail, and agriculture which rely on trucking companies to deliver their products and materials across the country.
The knock-on effects could also cause increases in prices for everyday items due to a lack of competition amongst independently owned trucking companies and fewer options for transporting freight quickly and cost-effectively.
Moreover, without these transportation services available, businesses may have difficulty meeting customer demands resulting in an overall decrease in revenue.
Furthermore, if truckers stopped hauling freight, there would likely be significant delivery delays throughout the country. It would cause major shipping backlogs domestically and abroad, which could lead to further losses across multiple sectors, including eCommerce retailers who depend on timely transportation services to fulfill orders.
Additionally, many consumers who depend on trucks for services such as grocery delivery may find themselves with limited resources if they cannot go out and pick up food items themselves due to physical impairments or other circumstances that don't allow them to do so.
And that's not all. If trucks stop transporting goods, mail delivery will halt, hospitals will lack basic supplies, and gas stations will be empty.
Overall, it is undeniable that truckers play an integral role in the U.S. economy; without them hauling freight, our nation's supply chain would suffer greatly, leading to significant negative impacts on multiple industries worldwide.
See For Yourself How Route4Trucks Can Cure Your Trucking Headaches
Finally, commercial routing you can trust! Avoid accidents and fines with commercial routes designed for professionals! Plan road-ready routes for multiple stops in seconds… with Route4Trucks!
Final Thoughts about the Life of a Truck Driver
Trucking is a unique profession that comes with its own set of challenges and rewards. If you're considering becoming a truck driver, it's essential to research and understand what the job entails.
The typical day-to-day schedule of a truck driver can be grueling, but the satisfaction of completing long hauls and seeing different parts of the country can make it all worth it. With the right attitude and skillset, anyone has the potential to be a successful truck driver.