Are you a truck driver looking to make the most of your career?
Look no further. In this blog post, we'll take an in-depth look at some of the highest-paying truck-driving jobs in the United States and what it takes to get there.
We know that there's a lot of uncertainty when thinking about getting into truck driving or your salary prospects – but with this information, you can ensure that you take advantage of all available options for solid wages.
Table of Contents
Average Truck Driver Salary in the U.S.
According to a survey from Salary.com, the average truck driver's salary is $51,147 per year.
However, the driver salary range typically falls between $48,683 and $123,000, per another survey by Indeed.
Truck driver salary ranges can vary widely depending on many important factors, including certifications, additional skills, and years you have spent in your profession. We discuss them in detail below.
Factors that Affect Truck Driver Salary
Truck driver salaries are subject to many factors, many of which truckers should consider when attempting to understand their pay structure. Let's look into them one by one:
Experience Level
Experienced drivers may secure higher salaries by taking on increasingly difficult trucking jobs or driving in high-demand areas or regions.
Truck Type and Size
Truck type and size affect salaries, whether hauling machinery parts or operating an 18-wheeler semi-truck and trailer.
Certifications
Company drivers possessing specialized certifications can receive higher salaries and more favorable job opportunities.
Types of Truck Driving Jobs
Types of jobs also affect truck driver salaries. Many carriers opt for out-of-pocket bonuses for more extended hauling travel periods or difficult deliveries such as mountain passes or inclement weather conditions.
Trucks carrying large loads yet requiring nothing more than backing into a dock may afford less experienced operators better salary opportunities. And positions closer to home every night compared to long-haul route jobs across several states.
Seasonality
Seasonal work can also impact truck driver salaries. Many truck drivers earn a much greater living wage during peak demand.
The Quality of the Load Hauled
Odder and more highly specialized loads can generate higher salaries. In contrast, low-value commodities such as hay may result in lower compensation.
Safety Record
Trucking companies may provide generous benefits and incorporate special bonuses for safe driving initiatives into their pay structure.
Performance
Some companies may offer bonuses for achievements like completing a job before the deadline or exceeding customer service expectations.
Additional factors influencing truck driver salaries include truckload freight rates, area of residence, quality of employer, trucking region, and more.
Equipping trucks with the latest safety and navigation equipment is also increasingly becoming an essential factor affecting truck driver salaries.
Ultimately, understanding all these various factors can help truck drivers make informed decisions when negotiating better base pay with companies to ensure they receive a fair reward for their hard work.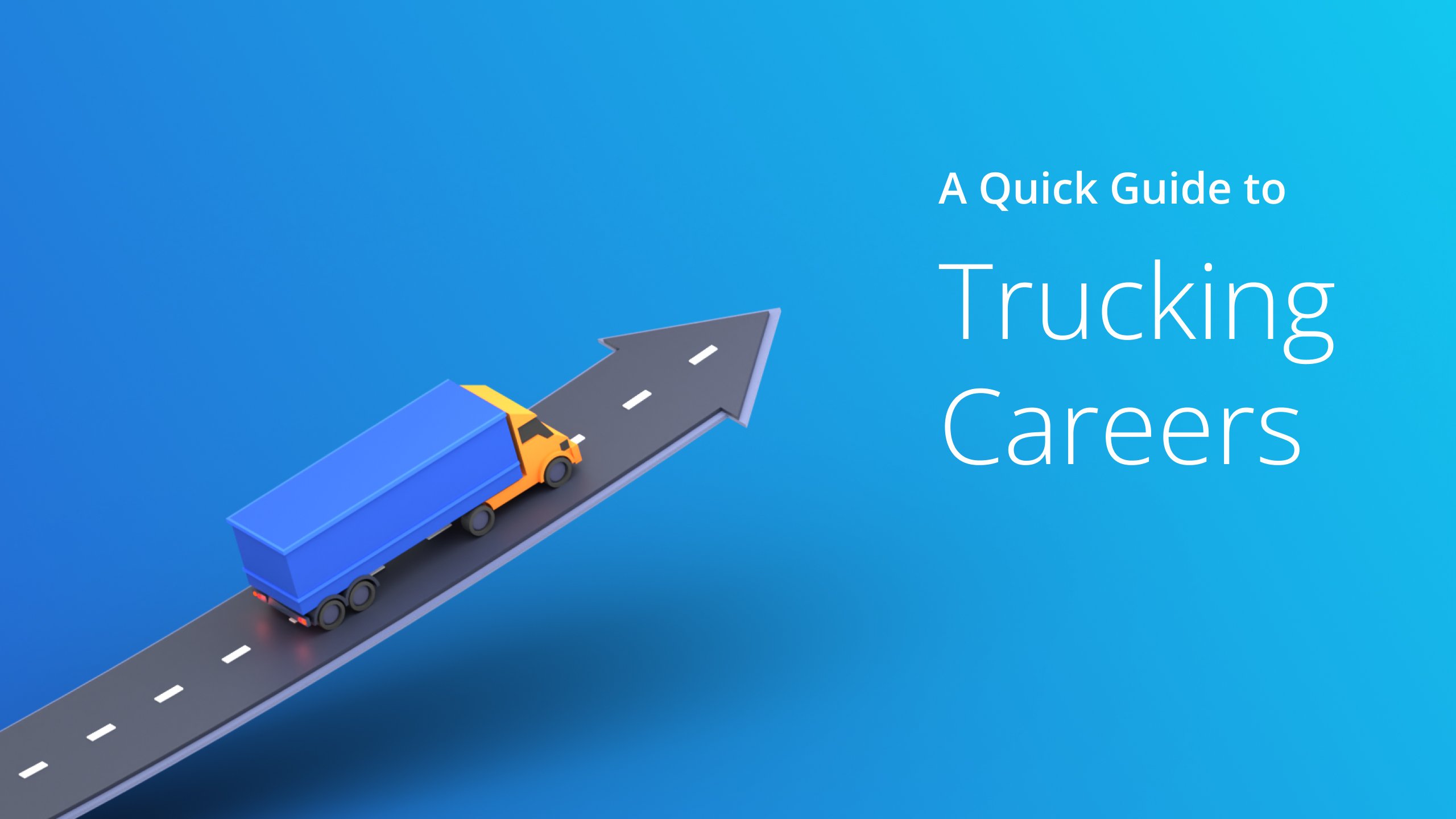 7 High-Paying Truck Driving Jobs
1. Owner Operator
Average Salary: $153,133 per year.
But the salary range typically falls between $137,112 and $170,957, as per a survey by Salary.com.
Why Owner-Operators Earn Higher Compensation?
Owner-operators usually earn more money per mile than company drivers because they own and operate their own trucks. This means they are responsible for all costs associated with trucking, including fuel, truck payments, insurance, and maintenance.
Because of these additional costs, owner-operators must charge higher salaries to make a profit. They also can choose which loads they haul and when transporting them. This allows them to be more selective about their jobs and makes it easier to find the highest-paying loads.
How to Become an Independent Owner-Operator?
Being an owner-operator truck driver is not for everyone. It takes a particular type of person to be their own boss and have the dedication to succeed.
First, you must have a commercial driver's license (CDL). You should also have a clean driving record and pass a DOT physical.
Second, you will need a carrier willing to lease you a truck. Once you have found a carrier, you must purchase your truck insurance.
Third, you will need to find loads to haul. You can find loads by searching load boards or contacting shippers directly.
Fourth, you will need to manage your finances carefully. This includes fuel costs, maintenance costs, and insurance costs.
Finally, you will need to be prepared for the challenges, including long hours on the road, away from family and friends.
Also, remember to use an advanced truck GPS app like Route4Trucks. With a route planner app, you can plan well-optimized routes, make on-time deliveries and complete more stops in less time, ultimately increasing your income.
2. Private Fleet Driver
Salary: Up to $110,000 per year.
Why is a Private Fleet driving a High-Paying Truck Driving Job?
Private fleet drivers make more money than truck drivers because they are employed exclusively by a company or organization.
Private fleets typically use experienced drivers since their operations require extra knowledge and skill due to complex routes involving different shippers and specialized routes with varying distance restrictions.
Also, private truckers may spend more time on the road as they transport products within a range that can span multiple states – this alone takes special skills, which come at an added cost.
In addition, private fleet drivers enjoy the security of knowing they will stay with their company indefinitely and are an integral part of that business's operations. As such, employers are usually willing to pay accordingly for having dependable and experienced truck drivers at the wheel.
How to Become a Private Fleet Driver?
The prerequisites for becoming a private fleet driver are relatively straightforward. Generally, candidates must have good communication skills, a valid commercial driver's license (CDL), a clean driving record, and a couple of years of experience.
Other credentials may also be required, such as specific licenses depending on what type of truck you will be driving for the company and any necessary loading or unloading certifications.
Also, you should be comfortable dealing with paperwork relating to deliveries and carrying out essential maintenance checks on your vehicles.
Once you have met all the requirements, you can apply directly to the private organization or intermediary manager who provides drivers for the companies they serve. This can be done online via job postings or by contacting recruiting managers directly.
You must pass a criminal background check and provide proof of your qualifications. Once hired, many companies will offer additional training that could include safety adjustments required in their vehicles, customer service tips, and the accompanying paperwork processes when delivering goods.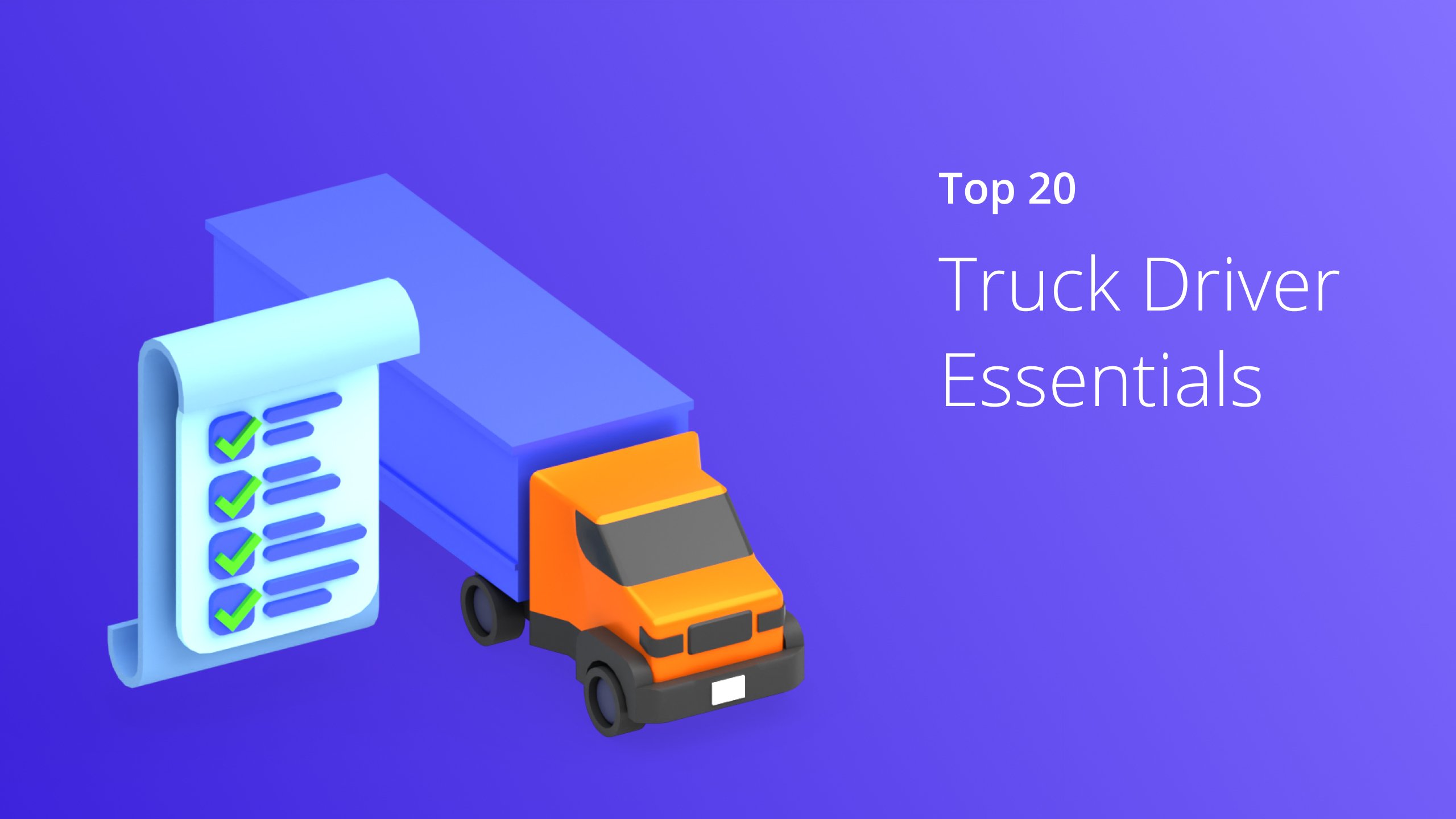 3. Tanker Driver
Average Annual Salary: $75,406, as per Glassdoor.
Why is Tank Driving a High-Paying Truck Driving Job?
Tank truck drivers have a higher salary than other truck drivers due to the added danger of their profession. Because these drivers transport hazardous and flammable materials, there is an increased risk of potential accidents or injuries.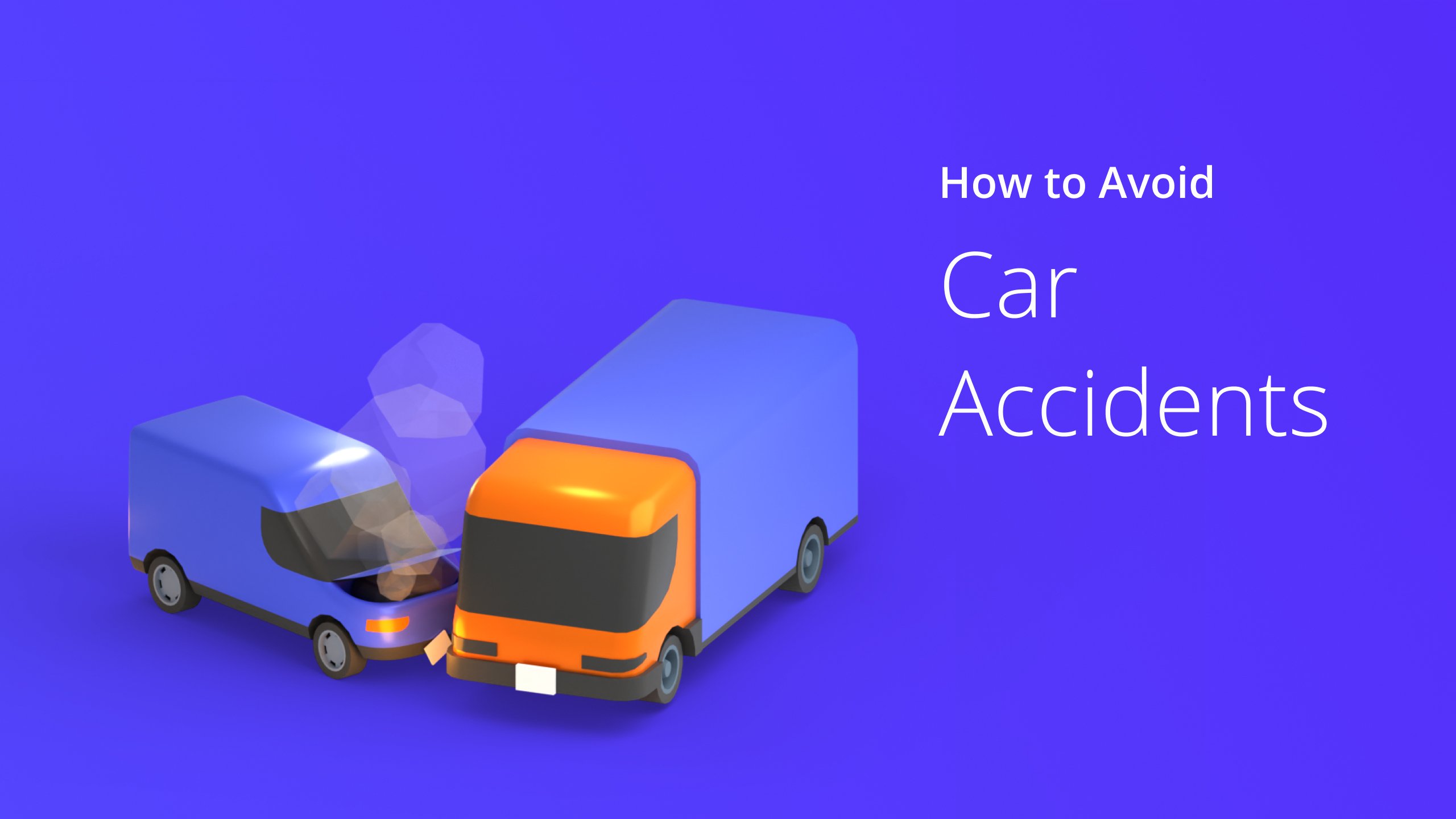 Tank truck drivers must remain highly focused and vigilant and have specialized training in handling such dangerous cargo, making them valuable assets to the company with superior pay.
This is why they receive higher salaries than other drivers and usually receive additional benefits such as health insurance coverage and vacation time.
How to Become a Tanker Truck Driver?
Becoming a tanker truck driver is no small task – it takes a special kind of person with the right skill set to take on this rewarding career.
First, you should ensure you meet all the necessary licensing requirements to become a certified driver. Most states require prospective drivers to have a valid Commercial Driver's License (CDL) and specific certifications, such as an endorsement for hazardous materials transportation.
Next, you'll need to get some experience behind the wheel, usually through an apprenticeship or training program provided by the trucking company you will be working for.
Finally, once you have begun your career as a tanker truck driver, remember the importance of safety and vigilant attention to your responsibilities to ensure safety – both yours and those around you. When done correctly, becoming a tanker truck driver can be advantageous.
4. Car Hauler Driver
Average Truck Driver Salary: $74,335 per year, as per Glassdoor.
Why is Car Hauling a High-Paying Job?
Car haulers are paid more than other truck drivers because they undertake a higher risk.
Automobile hauling requires driving larger, heavier loads and transporting vehicles across long distances that take multiple days to complete.
They also often have to deal with challenging weather conditions such as rain or snow. The work is labor intensive and physically demanding due to having to hook up car carriers and check them for safety before departing on their route.
Additionally, cars are precious and more challenging to load than other cargo like food or building materials; thus, these drivers are expected to have greater knowledge of equipment handling.
Therefore, the high salary is justified due to the degree of difficulty associated with the job compared to other modes of commercial trucking.
How to Become a Car Hauler Truck Driver?
To qualify as a car hauler, you must be at least 21 years old and have a valid Commercial Driver's License with the appropriate endorsements for classifications regarding the size of trailers and vehicles transported.
You should also have experience driving trucks to haul loads in different terrain, a clean driving record, and comprehensive knowledge of DOT regulations.
An ideal candidate will have previous experience driving in city and rural areas and demonstrate excellent customer service skills.
After meeting these qualifications, certified training is necessary for hauling cars long distances, including learning how to secure cargo properly using straps and chains and how to drive up and down ramps with varying levels of inclination.
Furthermore, depending on the company's conditions, new drivers may need to demonstrate that they have passed a background check and drug test.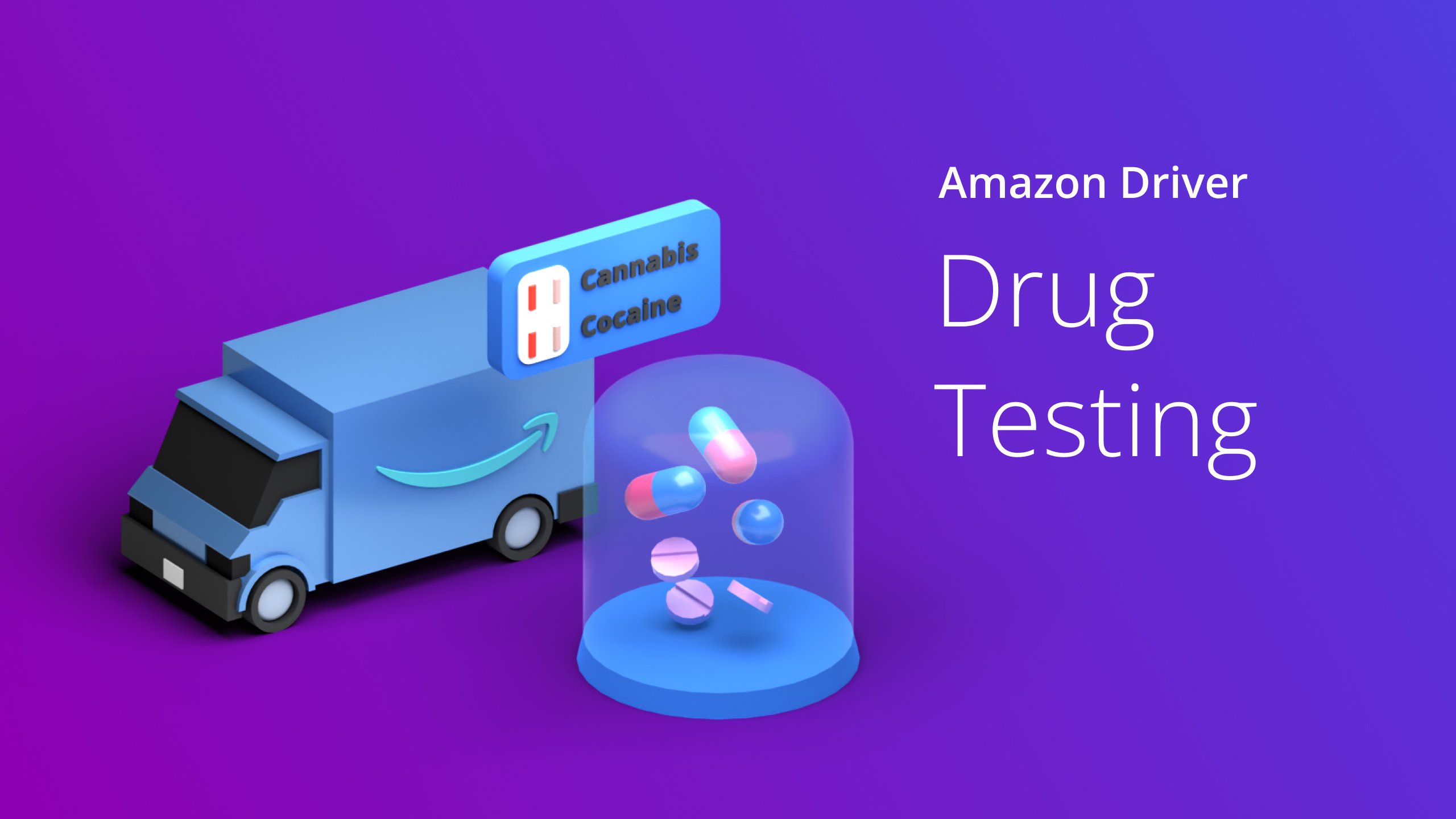 5. Team Truck Driver
Average Truck Driver Salary: $71,890 per year, as per Talent.com.
Why do Team Drivers Have a Higher Salary than Other Truck Drivers?
Team truck drivers typically have higher salaries than solo drivers because they can split the driving job between two drivers, reducing fatigue and downtime.
This allows them to complete routes quicker and make more deliveries, resulting in more significant profit for the company. Additionally, team truck drivers do not have to go through downtime periods where they cannot earn wages.
This factor significantly impacts their earning potential compared with solo truck drivers. All these benefits combined mean that companies are willing to pay more for team truck driver services, which will likely remain unchanged in an indefinitely competitive market.
What are the Eligibility Requirements to become Team Truck Drivers?
Becoming a team truck driver requires you to meet several eligibility requirements. You must have a valid Class-A commercial driver's license and be at least 21 years old. At the same time, many employers may prefer that candidates have previous experience in the trucking industry.
Moreover, you will need to be able to pass a criminal history background check and regular drug and alcohol tests when on the job, not just during pre-employment testing.
Many organizations also require at least a high school diploma or GED certification to apply as team truck drivers. Also, having an impeccable driving record is a significant plus.
Team trucks are typically owned by the driving duo, so both parties are considered independent contractors and must ensure they meet all legal requirements before assuming those roles.
Moreover, team truck drivers should have basic mechanical skills to inspect their trucks regularly and make minor repairs when necessary.
Finally, team truckers must demonstrate excellent communication skills for sharing tasks and working together to meet deadlines.
6. Oversize Load Driver
Average Truck Driver Salary: $67,365 a year, according to ZipRecruiter.
Why Do Over Size Load Drivers Get Higher Pay than Other Truck Drivers?
Oversized load driving requires special skills and training due to its large size and weight, making it more difficult to transport safely.
Because of the specialized knowledge needed for hauling oversized freight, such truck drivers can typically negotiate higher salaries than other drivers in the transportation industry.
In addition, oversize load drivers are often sent on long-distance trips that may take multiple days or even weeks to complete, making the job less appealing to many new drivers who prefer shorter trips instead.
For those willing to take on this challenge, however, they can be rewarded with a good salary plus other benefits that come along with it.
With proper training, any driver could become an oversize load driver. Still, only some have what it takes, as these unique hauls require extra responsibility and skill compared to a smaller shipment.
How to Become an Oversize Load Driver?
Becoming an oversize load driver requires specialized training, a valid CDL, and the ability to operate large vehicles in challenging environments.
Oversize load drivers must also be comfortable navigating secure driving routes and always follow state laws pertaining to oversize loads.
Additionally, they must ensure good communication between escort drivers and personnel at weigh stations and other points along their route.
Experienced oversize load drivers already possess these skills. Still, those just starting out may need to take unique courses explicitly designed for extra-long or heavy loads operators.
Sometimes, certification or endorsements may be required before obtaining employment as an oversize load driver.
7. Ice Road Trucker
Salary: $30,000 – $50,000 per season (3 -4 months). 
Why do Ice Road Truckers Earn Higher than Other Truck Drivers?
Ice Road Truckers often earn more salary than other truck drivers because of the unique risks of the job. Driving on treacherous ice roads requires higher skill levels and alertness, so truckers are compensated appropriately.
Additionally, in many cases, ice road truckers must travel farther distances and work in extreme weather conditions, so their salaries are often equivalent to those of other truck drivers with much more hazardous routes.
Long story short, truckers who brave fragile snow and ice landscapes are often sufficiently rewarded for their dedication and nerve-wracking work hours.
How to Become an Ice Road Truck Driver?
Like other truck driving jobs, you must have a commercial driver's license (CDL). You must also have a valid medical certificate from a certified medical examiner to drive across state lines.
Most positions require at least one year of experience driving similar trucks, but some jobs may require two or more years of experience for more senior roles.
A lower-than-normal threshold of comfort behind the wheel is a must, as drivers often must navigate arduous terrain during their long excursions.
The job also requires basic mechanical knowledge so drivers can anticipate possible problems on their routes and apply quick repairs if needed.
The next step is passing a criminal background check, following all federal regulations, and completing specialized training, such as winter driving courses or forklift operation classes.
After obtaining the necessary requirements, you can apply for positions with freight companies or transport services and begin your journey as an ice road trucker.
Final Thoughts about Highest Paying Truck Driving Jobs
Truck driver salaries vary widely depending on a variety of factors.
As we have seen, private fleet and owner-operator truck drivers can expect the highest salaries. In addition, other rewarding job opportunities offer different salaries but still produce excellent compensation.
Ice road truckers, hauling oversized loads, tankers, and teams working in tandem can all be profitable occupations.
So while truck driving generally pays better than other blue-collar work, how much you earn will depend on many things, such as experience, certifications, and safety records.
Regardless of your truck driving job, dedication to performing your duties responsibly and safely will always be beneficial. The pay may be high for some jobs, but the commitment to excellence will always bring its own rewards.