With the vast freight demand, now might be the best time to be a truck driver. Becoming a truck driver is a good choice if you want additional income and freedom.
But before you jump on an opportunity and spend your time and money on CDL training, you must weigh your options.
So, is truck driving a good career? Keep scrolling to learn more.
Table of Contents
9 Reasons Truck Driving Is A Good Career
1. High Income
With no minimum educational attainment required, you can earn good money by having truck driving jobs. Driving a truck for a living can earn you $50,000 to $70,000 in the first year, increasing as you gain experience.
Other drivers have more money as they deliver freight only for one company. Private fleets have a higher salary. Meanwhile, if you're an owner-operator, you can earn an average of $199,616 per year.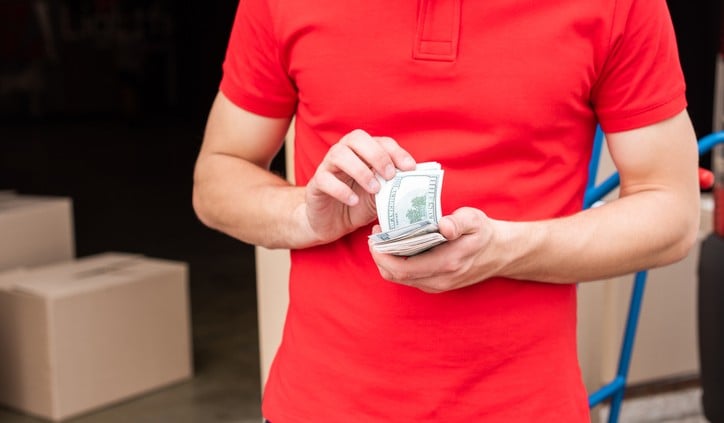 Easy Application
You don't need a graduate degree to secure a career and great pay. Some companies require a high school diploma to enter the trucking industry. But you also have to meet the general requirements.
New drivers must have a commercial driver's license (CDL), a clean driving record, and have undergone training courses. You must also undergo random alcohol and drug testing as a driver.
In-Demand
With the high demand for freight, trucking jobs are in demand today. The American Trucking Association (ATA) reported a shortage of 80,000 drivers in 2021. Truck drivers are needed in America, so if you want a stable and well-paying profession, now is an excellent time to pursue a trucking career.
Do You Want to Be a Successful Truck Driver?
Whether you want to make good money, earn extra bonuses or do your job without any hassles and stress… Route4Me helps you achieve that!
Great Perks & Benefits
If you're asking, "Is professional truck driving worth it?" the answer is yes. In addition to high pay, you also have medical, dental, and life insurance provided by your company.
You are also entitled to bonuses according to your performance and length of service. It depends on your trucking company and your position, but benefits might include paid time off (PTO), vacation, and paid holidays.
In addition, companies also offer 401(k) or other savings plans to help you plan for retirement.
Free Travels
If you like traveling, being a truck driver might be an excellent choice for you. You are paid to travel across the country. You get to see all of America -from cities to mountains.
On average, most drivers travel 2,000-4,000 miles per week. So, if you've ever dreamed of having long road trips, this is a great career for you.
Cool Trucks With The Latest Safety Technology
Suppose you're into cool cars with the latest technology and great style. In that case, you can get both as a professional truck driver as most companies have the newest and most technologically advanced trucks you can operate. Some companies have Freightliner and Volvo.
Earn Extra Bonuses
Companies offer truck drivers bonuses for the quality of work, safe driving, and years of service. Companies regularly offer bonuses to drivers to motivate them to do their best.
Career Advancement
As you grow your experience and maintain a safe record, you can be a flatbed, tanker, or specialized driver and increase your pay. You also get sign-on and referral bonuses.
You Are Your Own Boss
If your goal is to purchase your own truck and be an owner-operator, a stable career in this industry will help you achieve that. Most companies offer training and assistance for drivers who want to be owner-operators.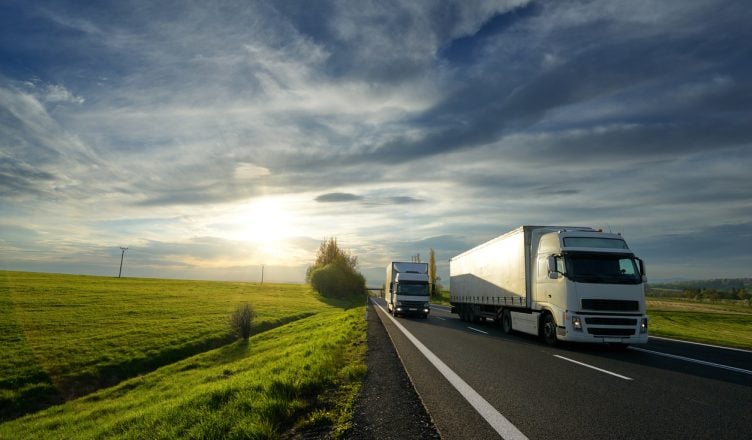 Do Truck Driving Careers Have Cons?
Yes, truck driving careers have cons. For one, accidents are always a danger since you are on the road most of the time. That is why drivers need to be alert all the time.
Sometimes there would be loading, unloading, or bad weather delays. Situations like these cause stress and frustration because professional drivers are not making money because they are not moving freight.
Another disadvantage of being a truck driver is that you drive long hours and are often away from home. Long-haul truck drivers might find this situation difficult if they have a family.
However, trucking companies provide home time options allowing a driver to choose a schedule so they can go home to their family.
FAQs
What is the highest-paid truck driving job?
The highest-paid truck driving job is ice road driving. Ice road truck drivers can earn around $65,455 per year. While working on a time-period basis, they make a full salary for a short period.
Ice road driving is risky because of challenging terrain, dangerous road conditions, and sometimes bad weather.
Is trucking a good career for future planning?
Yes, trucking is a good career for the future because the compensation is high. An over-the-road driving career offers an earning bracket of $50,000 to more than $85,000 annually, depending on the quality of the driver's work and experience.
Is truck driving hard?
Yes, driving a truck can be hard. One of the challenges of a truck driving career is hygiene. As they are always on the road, many drivers find it hard to find bathrooms.
While some truck stops offer showers, the cleanliness varies. Truck drivers' risk of getting Covid-19 is also higher since their work requires them to interact with people.
What's the hardest part of being a truck driver?
The hardest part of being a truck driver is the job stress. Truck drivers have a lot to juggle- from dealing with the motoring public to making it on time for delivery. They sometimes have to deal with dangerous road conditions that make it hard to drive and deliver to a customer on time.
For more tips visit Route4Me route planner!
Final Thoughts
A career in trucking is in demand in America nowadays. According to the United States Bureau of Labor Statistics, heavy and tractor-trailer truck drivers are projected to grow 4% from 2021 to 2031. So, if you are searching for a role in the job market, you might consider driving a truck.
A truck driver has flexible working hours, unlike a desk job. You are being paid to travel, and you get to earn good money. As you gain experience, you can establish your own business as an owner-operator.
Some companies also offer stable routines. Some CDL drivers have local routes, allowing them to go home every night. Other companies also allow working with a co-driver so drivers can fight loneliness, especially for long-distance driving.
Being a professional truck driver offers many benefits, so if you are interested in this career, pass the driving test, get that CDL license, and apply.
Do You Want to Be a Successful Truck Driver?
Whether you want to make good money, earn extra bonuses or do your job without any hassles and stress… Route4Me helps you achieve that!