CSA scores, which stand for Compliance, Safety, and Accountability Scores, measure the safety and compliance of commercial vehicles on the road. The FMCSA evaluates this.
CSA score matters for all owner-operators of trucking companies and fleet businesses because they can be the baseline of a potential client's trust.
Here's how to check your CSA score so your business can continue to thrive in the industry.
Table of Contents
3 Steps To Check CSA Scores
1. Go To The USDOT Website
The first thing you have to do to check your CSA score is to go to the USDOT website: csa.fmcsa.dot.gov.
2. Enter Your USDOT Number & PIN Into The SMS Login Page
You will then be required to enter your USDOT number and PIN into FMCSA's Safety Management System (SMS) login page.
The USDOT number is a unique identifier that collects and monitors a company's safety information acquired during audits, investigations, roadside inspections, and compliance reviews.
3. Click Enter & Check Your Scores
Click enter once the registration details are complete, and you will then be able to see your CSA scores.
If you discover that your safety record has incorrect/incomplete information, you can submit a request to review it at www.dataqs.fmcsa.dot.gov.
What Should You Do When You Don't Have Your PIN?
If you don't have a PIN (personal identification number), you can request one directly from USDOT. Delivery of the PIN usually takes anywhere from four to seven business days.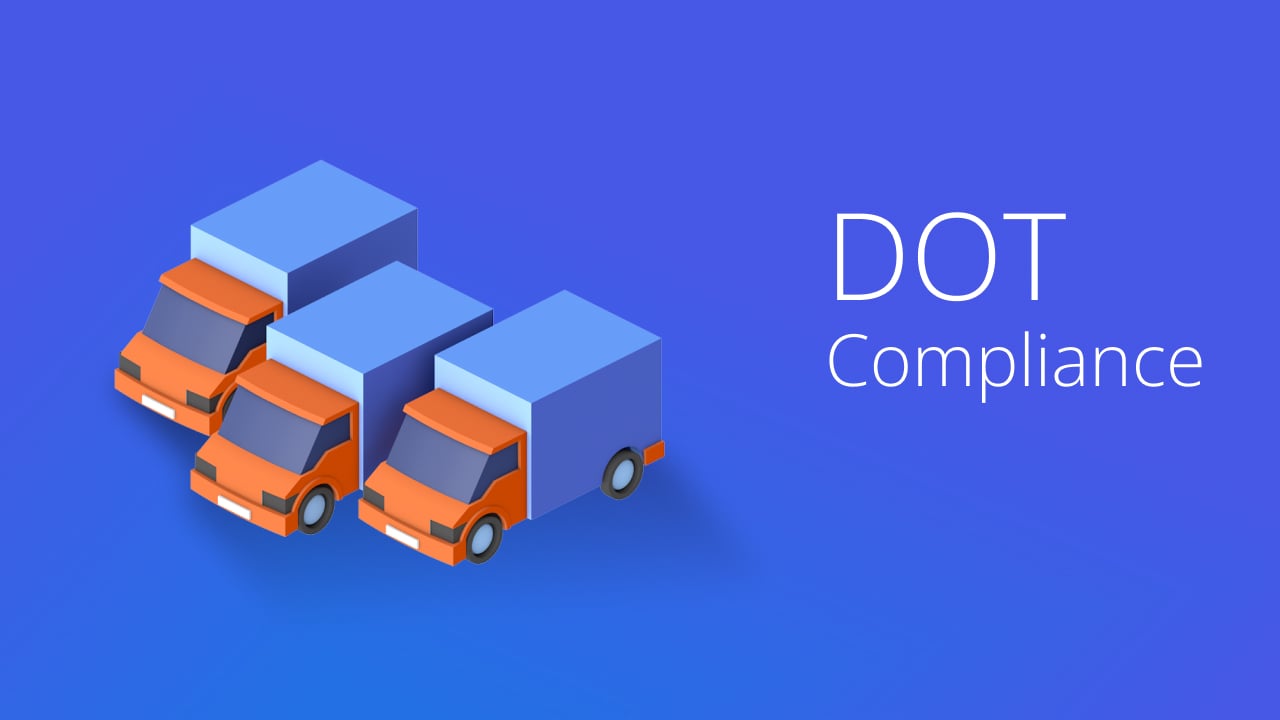 Are CSA Scores Public?
Yes, the public can access your CSA scores, so maintaining a positive one is important.
It's best to assume that potential clients will look at your track record and safety performance as the determining factor before choosing to work with you over your competitors.
Can You Improve Your CSA Score?
Thankfully, there are ways to improve your fleet's CSA scores if you don't find them favorable.
However, before improving, you must first understand the CSA program.
The CSA program looks at the safety events and categorizes them into BASICs (Behavior Analysis and Safety Improvement Categories) on a cut-and-dry point system.
The seven different behavior analysis and safety improvement categories include:
Unsafe driving, including improper lane changes and speeding
Crash indicator
Hours of service compliance
Controlled substances/alcohol/illegal drugs
Hazardous materials compliance, including missing shipping papers
Driver fitness
Once one of your drivers has been flagged with any of these events, it's given a weighted score on the safety scoring program based on its severity.
The lower your score, the fewer compliance checks your company will be subjected to. The performance data is updated monthly on the CSA database.
Once you notice a high score in any of these categories, you can take steps to improve it.
The best way to do this is to have a checklist in place that consists of the following:
Pre-trip inspections and vehicle maintenance to check for broken lights, tires, and brakes
Initial training for yourself and your drivers, consistent follow-up training to make sure you and your team stay compliant, and one-off training for roadside violations that
have been committed (either by mistake, complacency, or negligence) to promote a culture of safety
Leverage the use of ELDs (electronic logging devices) to help mitigate hours-of-service violations and the risk of exhausted driving
Improve the hiring process, which includes dutifully checking driver PSP records
How Long Do CSA Points Stay With You?
CSA scores remain on your record for an average of two to three years.
This period can vary depending on your province or territory and the type of offense violated.
Do The Scores Affect Insurance?
Yes, CSA scores significantly affect insurance.
Trucking companies with low CSA scores are eligible to pay lower insurance premiums. They are generally considered safer and will be qualified for lower insurance.
On the other hand, high-risk motor carriers with higher CSA scores can expect to pay higher insurance premiums.
Frequently Asked Questions (FAQs) about CSA Scores
Do truck drivers have a CSA score?
No, individual truck drivers do not have a CSA score. The safety violations, like reckless driving that incur during roadside inspections and DOT audits, are instead assigned to the carrier's DOT number. Instead, pre-employment screen records with FMCSA are in place of driver CSA scores.
Can you dispute CSA points?
Yes, you can dispute CSA scores. If there is incorrect information on your driving records or you have received crash reports you should not have, you can contact the State Motor Carrier Safety Office in the state the violation took place in.
How many CSA points are too many?
A good CSA score should not exceed 30; anything above 50 is considered bad. If you have a score of over 65, you might be subject to an FMCSA compliance review.
Check out how Route4Me Route Planner can help improve your CSA scores. Sign up for a free 7-day trial and see how your business can benefit today.
Final Thoughts
Keeping track of your CSA scores is important for trucking companies to stay afloat. Check your fleet's current score by accessing the USDOT website: csa.fmcsa.dot.gov.
A high CSA score isn't bad. They actually help carriers identify the areas that need to be improved. It will give you more insight into taking ownership of preventable liabilities,
like vehicle maintenance and unsafe driving so you and your team can proactively move toward safety and profitability.