Improving fleet fuel efficiency has become more important than ever. U.S. inflation is now at a 40-year high. According to the U.S. Department of Labor report, rising fuel and food costs have pushed inflation up to 7.9%.
There are many other factors contributing to high inflation. The latest is Russia's invasion of Ukraine which has affected energy prices worldwide.
How are the increasing fuel costs and inflation impacting transportation or field service companies?  And how can you improve your fleet fuel economy? Keep reading to find out.
Table of Contents
The Current Inflation Scenario in the U.S.
The inflation rate is a crucial economic indicator that indicates how quickly prices could surge. It's measured mainly by the consumer price index (CPI).
For months, America has struggled with inflation caused by supply constraints for pandemic aid and labor shortages. Below are several reasons why U.S. inflation is at an all-time high.
Core Inflation Increase
The core inflation rate increased by 6.4% annually and 0.5% in February 2022. To give you an idea of how serious the situation is, the core inflation rate is 2% higher than what the Federal Reserve said is needed to maintain a sustainable and healthy economy. Interest rates will remain low if the inflation level stays below the 2% mark.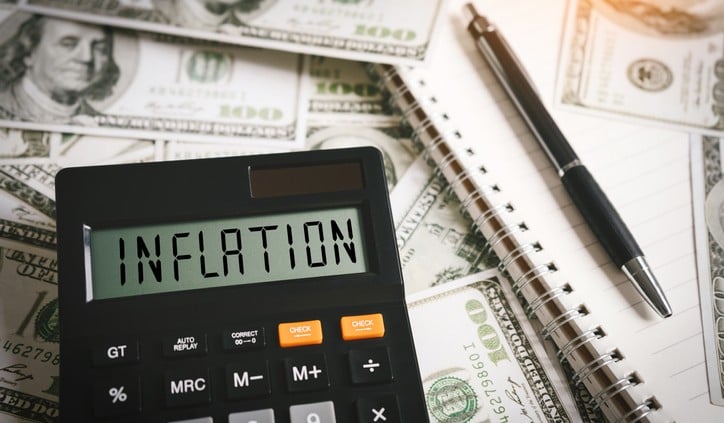 The Impact of War on Inflation
The ongoing war between Russia and Ukraine is said to have a material impact on economic activity and inflation through:
The disruption of international commerce
Higher energy prices
Higher commodity prices
The war in Ukraine has also caused a surge in energy prices as countries refuse to take oil from Russia, which is responsible for 10% of the global supply.
Energy Prices in the U.S.
In February 2022, the energy index rose by 3.5%, and the gasoline index rose to  6.6%. Over the last year, the energy index has surged more than 25% in the U.S.
The Current Fuel Costs in the U.S.
In March 2022, the fuel cost reached an all-time high of $4.31 for regular fuel. Here are the average prices for other types of gas:
Midgrade: $4.68
Premium: $4.96
Diesel: $5.11
E85: $3.76
These prices may differ according to each U.S. state. For example, the current average price of regular gas in Alabama is $4.009, whereas the fuel cost in New York is $4.345.
Want To See For Yourself How Route4Me Can Boost Your Profits?
Whether you want to slash the time it takes you to plan routes for your drivers, increase the number of stops they can make, or keep your customers satisfied knowing that your drivers show up on time… Route4Me helps you achieve that!
The Impact of Inflation on Transporation Companies and Customers
The fluctuation of fuel prices has made many transportation companies rethink their strategy to improve fleet fuel efficiency. Here's why.
Loss of Customers
Transportation companies are forced to raise fuel prices or suffer significant losses when fuel prices rise. This could also increase competition in the industry. Other transportation companies can offer customers competitive prices, which may cause you to lose your loyal customer base.
The increase in freight costs will also encourage consumers to keep products on hand, reducing the need for transportation.
Product Inflation
Products will be sold to consumers at a higher cost to make up for higher transportation and fuel costs. This means that a rise in fuel costs will also cause product inflation. There will be higher costs for time-sensitive products or goods that must be refrigerated.
Reduced Orders
As product and delivery prices increase, consumers may refrain from using delivery services frequently to save money and visit retailers directly. This will affect the transportation company's revenue and profit because there will be a decrease in orders.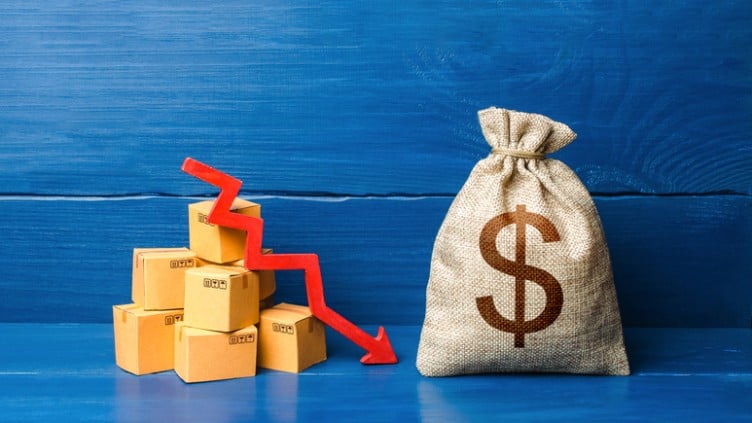 Use Route4Me to Make Your Fleet Fuel Efficient
There are several ways you can improve fleet fuel efficiency and keep your fuel costs under control. For example, avoid premium fuel, implement a fuel management policy, purchase fuel-efficient vehicles, etc. Learn the top 15 tips to save money on gas.
However, the best way to improve fleet fuel economy is using advanced route optimization software like Route4Me. Below is a quick rundown of the several powerful features and benefits of the Route4Me route planner that can make your fleet fuel-efficient.
Plan Fuel-efficient Routes to Improve Fleet Fuel Efficiency
Route4Me's multi-stop route planner helps plan well-optimized routes with accurate turn-by-turn directions in a minute. The software considers weather, traffic, roadblocks, left turns, one-ways, and more constraints while planning routes.
Route4Me's route optimizer can reduce travel time by up to 30%. Less travel time means less fuel consumption and improved fleet fuel efficiency.
Optimizes Loads Across Vehicles
Heavy vehicles consume a lot of fuel as the motor has to work harder to pull the car. According to a report by the U.S. Department of Energy, an extra 100 pounds in your vehicle could decrease your mileage by 1%. Therefore, you need to balance your load distribution across vehicles so that the engines don't need to stretch beyond their capability.
It's easier said than done, especially if odd-shaped items are on board. Plus, you need to consider many factors and perform complex calculations. And this is where Route4Me's vehicle routing software can help.
Route4Me automatically generates a route's stating and loading plan. The software three-dimensionally evaluates and optimizes the loading process into the container to ensure the items are packed more efficiently and safely as soon as the routes are optimized.
Learn how Route4Me's map route planner can help you with load optimization and reduce transportation costs.
Monitor Fuel Consumption
You cannot improve fleet fuel economy unless you track your drivers' fuel spending habits; this is where Route4Me can help.
Route4Me's delivery scheduling software offers a reporting and analytics feature that helps you keep track of fuel expenses and other information. They include average gas price, total gallons used, gas cost, and average trip gas cost.
You can even set fuel expenses for different types of gas in a specific area to monitor your costs accurately.
Furthermore, Route4Me's delivery route planner enables you to monitor how much fuel is consumed by one of your vehicles on a particular route. Learn in detail about Route4Me's fuel consumption and fuel costs analytics.
Track Vehicles in Real-time to Improve Fleet Fuel Efficiency
Planning a well-optimized route isn't enough. You also need to ensure drivers follow your instructions. For example, they could deviate from the plan and take longer routes or do excessive idling. They could even violate the speed limit or engage in aggressive driving. All such driving behaviors can increase fuel expenses.
According to the same U.S. Department of Energy report, vehicle idling can eat up a quarter to a half gallon of fuel per hour. And gas mileage decreases rapidly at speeds over 50 mph. Other aggressive driving behaviors such as rapid acceleration and braking can reduce gas mileage by up to 40% in stop-and-go traffic and 30% at highway speeds.
Route4Me's route optimization software has a GPS tracking feature that helps you track vehicles on a map in real-time. Therefore, if any of your drivers take longer routes,  keep vehicles on idling or engage in reckless driving, you would immediately know and communicate to the drivers to correct the behavior.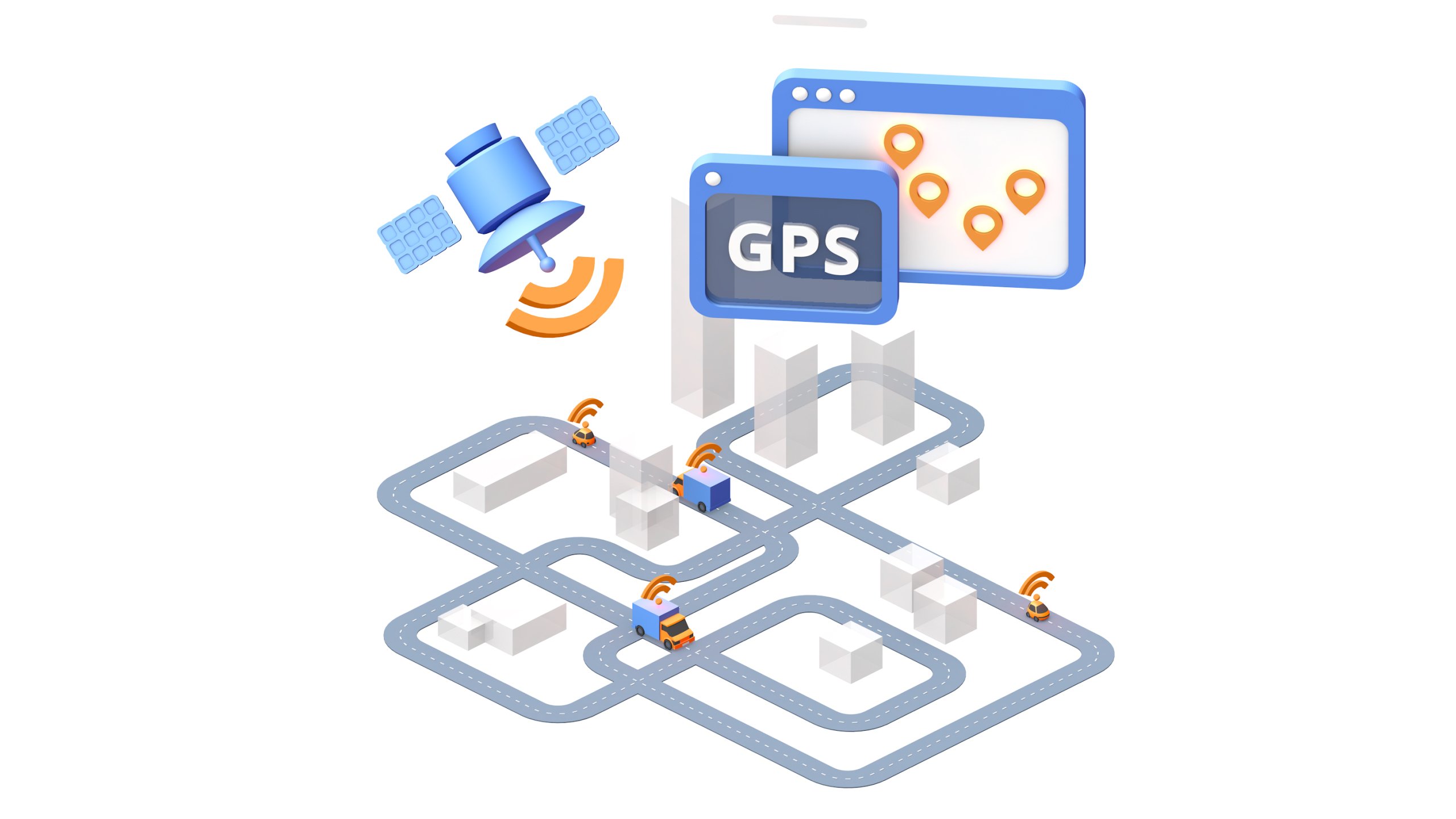 Route4Me even offers a speed alert that would automatically inform you if a driver crosses the speed limit. According to the U.S. Department of Energy, you can improve your fleet fuel economy by up to 40% by ensuring your drivers drive sensibly.
Final Thoughts about Improving Fleet Fuel Efficiency
As a transportation company, you may need to strategize on saving on fuel costs to avoid losing revenue. Reduce idle time on the roads by not traveling in peak hour traffic. Or use Route4Me to plan optimized routes and analyze your fuel data to identify fuel efficiency opportunities and become a fuel-efficient fleet.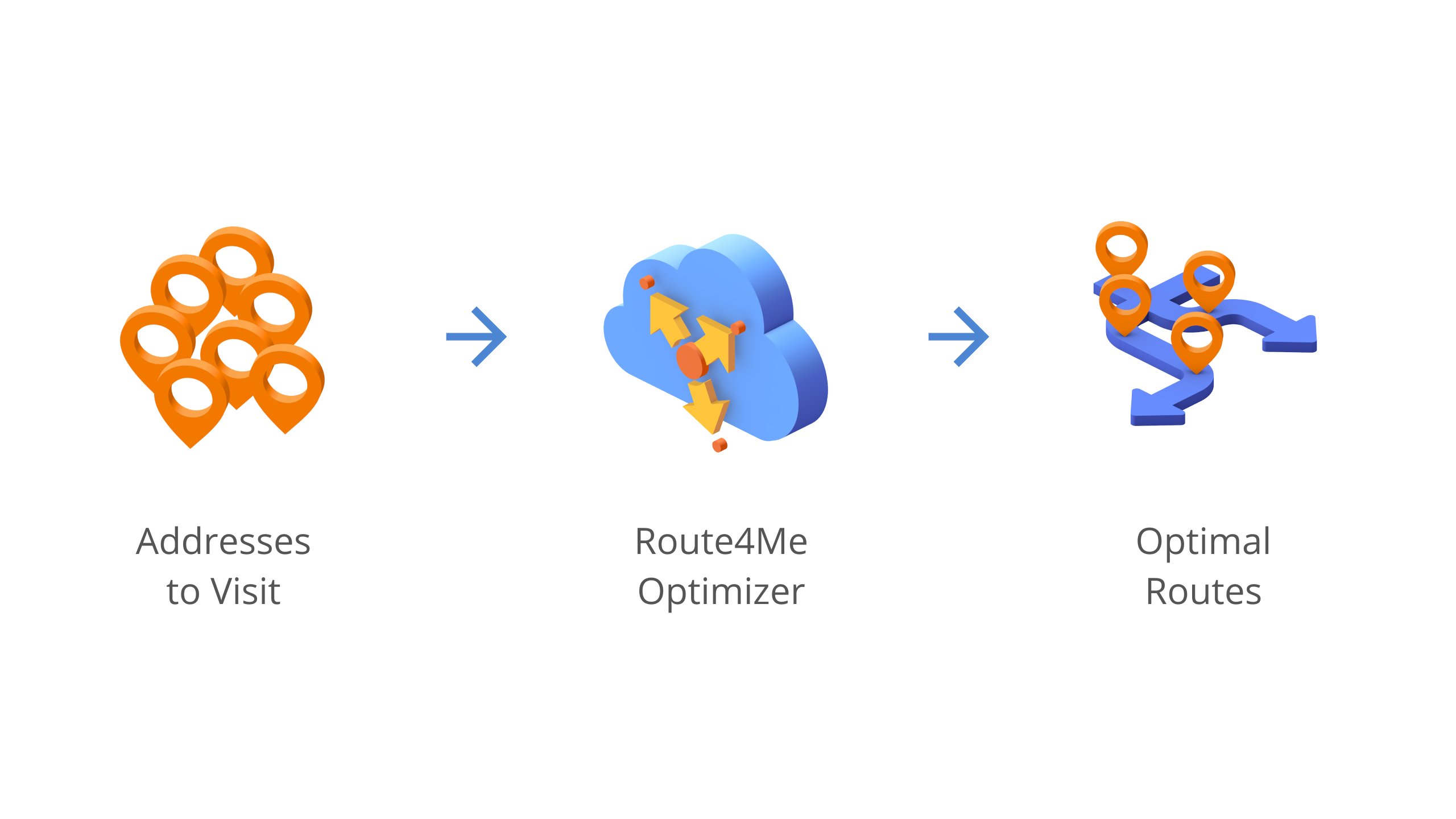 Cost control is crucial for the success of your transportation service. Find other ways to save on fuel costs to keep offering competitive transportation costs to your customers.
Want To See For Yourself How Route4Me Can Boost Your Profits?
Whether you want to slash the time it takes you to plan routes for your drivers, increase the number of stops they can make, or keep your customers satisfied knowing that your drivers show up on time… Route4Me helps you achieve that!