When employees work under the same roof as the managers, it is easy for the managers to keep an eye on the employees' activities and ensure the best performance. But, when the employees are on the road, the managers don't have the same visibility.
So, you might feel that the employees are slacking off at work and not putting in an honest day's work. If so, you can watch out for the following telltale signs:
Regularly checking the phone between tasks.
Taking prolonged and frequent cigarette breaks.
Driving leisurely or too slow.
Being glued to social media.
Actively connecting with family and friends on Facebook or WhatsApp.
Falling asleep during work hours.
Forgetting or ignoring essential tasks.
Missing scheduled appointments.
If your drivers or field sales reps are not putting in the same amount of effort that they used to, you might be tempted to blame them. But, as a field service business manager or supervisor, it's up to you to keep your drivers motivated and on track. Most misguided managers seem to think that it is not their responsibility to encourage the drivers and instead choose to accept mediocre performance. Without motivation and encouragement, your drivers will lose interest and annoyed customers will inevitably be the result.
Want To See For Yourself How Route4Me Can Boost Your Profits?
Whether you want to slash the time it takes you to plan routes for your drivers, increase the number of stops they can make, or keep your customers satisfied knowing that your drivers show up on time… Route4Me helps you achieve that!
Tips to Keep Your Drivers From Slacking off at Work
You strongly believe that your drivers are on an extended vacation, with their performance plummeting. Yet, micromanaging them will be demoralizing and they will despise being controlled. Also, constant phone calls and log sheets are surefire ways to alienate your drivers. So, what can you do?
Below are five straightforward steps that you can implement today to encourage your drivers to pick it up.
#1 Engage
Grab a cup of coffee and sit down with each driver for a meaningful conversation. But first, do your homework and prepare a list of questions. Find out how they would define job satisfaction, success, and career growth. What do they enjoy about their jobs and what are their goals? Are they stressed or suffer from work overload or burnout? What kind of performance incentives and recognition would appeal to them? Some may be motivated by appreciation, while others are motivated by monetary rewards. Each driver would respond differently, which makes it essential for you to figure out how each should be motivated.
#2 Implement
Set individual goals and incentives to keep your drivers motivated. Implementing an effective reward system will help transform demotivated drivers into satisfied and highly productive staff members. Remember, rewards don't have to be monetary; they just have to be powerful enough to sustain your team's motivation. The outcome may surprise you. Being recognized and appreciated at work will work wonders.
#3 Monitor
Setting goals and rewards will be of no use if you don't monitor your drivers' productivity in real-time. There are tons of GPS tracking tools available for field employee management, but finding the right one for your business is where the real challenge lies. Having a route optimization software with a built-in GPS tracking feature will help you monitor employees in real-time. In this way, you can also cut down the hours it takes to plan out routes and determine the best way to serve all your customers to mere minutes. You can also save time and fuel with the most efficient routes.
Route4Me's route planner is ideal. It helps drivers become more efficient by providing them with optimized routes, accommodating customers' delivery time windows, reducing transportation costs, and improving profit margins.
#4 Feedback
No employee wants to have a conversation about his or her performance. However, these conversations are a must! Once you have set goals, announced incentives, and stated your expectations, you must give feedback, whether good or bad, to each employee.
Be careful though. You should turn the feedback into a coaching session, not a criticizing session. The goal is to understand the issues your drivers are facing and offer ideas to improve their performance. So, your feedback should be in the form of tips. You could, for example, give them tips on time-management, advising that calls should be made at the end of the workday or that they should understand the route plan before starting the journey.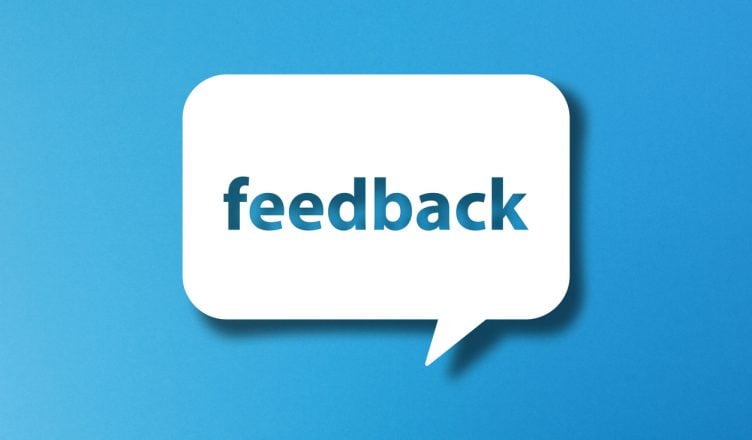 #5 Enforce
Feeling exhausted? If you have tried every possible tactic to motivate your drivers, but still can't seem to get through to a few of them, it's time to confront them and voice your concerns. It may even be time to let a slacking driver go.
Ultimately, you must address the situation rather than allowing a mediocre driver to continue slacking off at work. If one driver is habitually slacking off, it will affect the others. You can't allow one lazy coworker to keep dropping the ball and expecting the others to pick up the slack? The rest of your drivers would probably be better off without a lagging coworker.
Conclusion
Don't be a controlling manager who heads a bunch of average performers. It's up to you to motivate your drivers to give their best. So, make your drivers feel valued for their contributions and give them the recognition and appreciation they deserve. Only when they feel valued, will they be more productive. And, their performance will reflect on your bottom line.
Want To See For Yourself How Route4Me Can Boost Your Profits?
Whether you want to slash the time it takes you to plan routes for your drivers, increase the number of stops they can make, or keep your customers satisfied knowing that your drivers show up on time… Route4Me helps you achieve that!