Did you know that employee fraud costs businesses billions of dollars each year? If you are under the impression that due to being a small field service business with a close-knit operation, you are not susceptible to fraud, think again.
According to the 2018 ACFE's Report To The Nations, small businesses rank highest in the occupational fraud frequency due to their lack of internal controls to prevent employee thefts. Another report by the Association of Certified Fraud Examiners' (ACFE) highlighted that a typical business loses almost 5% of its revenue every year due to employee fraud.
The ACFE also contends that there are three factors that make an employee more likely to engage in fraudulent activities or unethical behavior –a tight financial situation, gambling addiction, and a lavish lifestyle.
Businesses need to have employee theft detection plans in place, as preventing theft is easier than recovering lost reputations and revenue after a fraud has been committed.
Types of Employee Fraud
Before we discuss ways to protect your business against employee fraud, let's look at some of the most common types of fraud.
Asset Misappropriation
This fraud occurs when an employee misuses physical assets or steals the organization's resources. Intercepting cash from the customers and hiding it from the owner is one of the many examples of asset misappropriation.
Cash Larceny
This type of fraud occurs when an employee steals cash from the company after it has been recorded on the books. Here is a common scenario- an employee steals money from the cash register and records a fraudulent cash disbursement to conceal the missing cash.
Fraudulent Cash Disbursements
Rather than stealing money after it has been recorded in the books, some fraudsters steal outgoing cash disbursements. Of all the ways that employees embezzle business assets, the most common method is stealing cash by making false cash disbursements.
Extravagant Expense Reports
Another way to steal cash out of businesses is by creating false expense claims. Some fraudsters can get an extensive reimbursement check by including personal expenses or fake expenses on their claims.
Want To See For Yourself How Route4Me Can Boost Your Profits?
Whether you want to slash the time it takes you to plan routes for your drivers, increase the number of stops they can make, or keep your customers satisfied knowing that your drivers show up on time… Route4Me helps you achieve that!
Inventory Theft
Even if your cash is safe, fraudsters can find ways to misuse physical inventory, such as fuel cards, laptops, delivery vehicles, or even stealing delivery parcels.
Payroll Fraud
Payroll fraud occurs more frequently in small businesses than in larger ones. Owners must maintain consistent internal controls since payroll complexities increase as the business grows.
Tips to Prevent Small Business Fraud
Segregate Duties
Small businesses often have one person handling bookkeeping functions, such as accounts receivables, processing invoices, making payments, managing petty cash, and recording these entries in their books. This not only makes fraud easier to occur, but also for fraud cases to go unnoticed. Small businesses should have at least two people handling functions and keep cash management and accounting separate.
Perform Background Checks on Employees
While every business strives to hire honest employees, having a formal background check process can help prevent fraud. For instance, employees facing financial challenges in their personal lives may succumb to inventing false customers to raise fake invoices. Conducting a thorough background check before hiring will help you catch any financial problems such as debts or criminal history.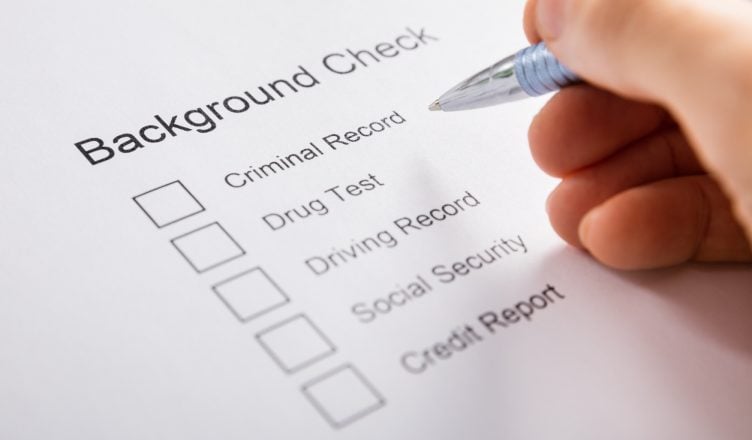 Ensure Internal Controls
Ensure stringent internal controls, such as restricting access to financial data, double-checking overtime hours, establishing multi-person approval on reimbursement requests, and reviewing audit logs. Even the ACFE study highlighted that businesses could reduce the impact of fraud by pursuing strong internal controls. Random audits will also expose inventory shrinkage and help prevent fraud from happening at your business.
Encourage Employees to Report Fraudulent Activities
First, educate employees about the warning signs of fraud, and then encourage them to come forward if they notice any fraudulent or suspicious activities. In turn, businesses should consider offering rewards and job protections to whistleblowers. Establishing a reporting system where the name and identity of the reporter will be kept anonymous can also help set their mind at ease about reporting the loss of inventory or intellectual property.
Use Technology to Monitor Employees
Giving your drivers access to fuel cards is unavoidable, but fuel cards are the easiest way for drivers to steal from your business. In fact, fuel theft is one of the biggest causes of revenue loss for field service businesses. How will you track if an employee uses your fuel card to fill up their personal vehicle? What controls do you have to monitor drivers who use a business vehicle for personal use? A route planning software with a GPS tracking feature will help protect your business from these losses. With an advanced route optimization software, such as Route4Me, you can track your drivers in real-time to make sure they're not deviating from scheduled routes or engaging in non-business activities. The proprietary algorithm in Route4Me incorporates tracking data, activity logs, mobile app usage data, and places visited into its fraud flagging modules.
Its eSignature feature will also allow your customers to sign for deliveries on your driver's mobile app and provide proof of delivery right away.
While you are using routing software to track drivers and monitor their on-road activities, why not use the same information to reward drivers for timely deliveries and fuel-efficient driving practices? Appreciating and incentivizing your employees will increase driver satisfaction, and they will feel motivated to follow safer and fuel-efficient driving practices, which would further benefit your bottom line.
Conclusion
Employee fraud is a considerable threat to modern field service businesses. As long as there are blind spots within your operations, you will always be at risk. Since the majority of these frauds occur because of a lack of internal controls and tracking mechanisms, it is essential to monitor red flags and implement anti-fraud measures that fit the unique needs of your business.
Want To See For Yourself How Route4Me Can Boost Your Profits?
Whether you want to slash the time it takes you to plan routes for your drivers, increase the number of stops they can make, or keep your customers satisfied knowing that your drivers show up on time… Route4Me helps you achieve that!