Load matching is the linchpin of profitability for any transportation or delivery business. A single mistake can prove costly, given the value of time and the expense of equipment, labor, and fuel.
Load matching is a complex process, as many internal and external parameters need to be factored in. In fact, without an advanced technology solution like load matching software powered by machine learning and artificial intelligence, load planning will be error-prone and difficult to execute.
But what exactly is load matching, what are the critical factors for accurate load latching, and how is it achieved with the help of technology? Let's find out below.
What Is Load Matching?
Simply put, load matching is the process of matching the right driver or vehicle with the right load to have the optimal balance between maximum space utilization and ease of execution. Ultimately, it helps make trips more cost-effective, efficient, and risk-free.
Key Factors for Accurate Load Matching
Here are some critical parameters that must be considered for accurate load matching.
Weight
Stuffing a vehicle with as many packages that'll fit into it is simply not optimal. Even though you can fit that many packages into the vehicle's space, the goods could weigh too much and jeopardize the delivery. Also, the shipments must be packed in such a way that the weight is distributed evenly on both sides. Excessive weight on one side could increase the risk of your drivers getting into road accidents.
Height
Height is another critical for load planning. For example, there are many bridges and tunnels that will make it difficult for your vehicles to pass by with items that are packed too high.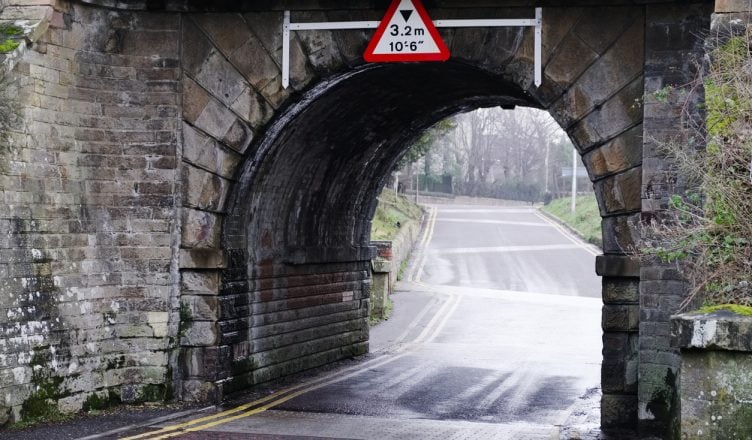 Fragility
Fragile items shouldn't be packed under heavy items. Your hard-earned reputation will suffer if you deliver damaged goods to your customers. Just consider you, too, wouldn't want damaged products, right?
Reverse Order
You need to ensure that all the packages are packed in reverse order. In other words, the items your drivers need to deliver last should be the first ones packed in the vehicle. If this is not done, your drivers will end up wasting significant time digging through all the items to find what they need before completing each stop.
Want To See For Yourself How Route4Me Can Boost Your Profits?
Whether you want to slash the time it takes you to plan routes for your drivers, increase the number of stops they can make, or keep your customers satisfied knowing that your drivers show up on time… Route4Me helps you achieve that!
How Technology Can Help with Load Matching
Many companies are unaware of the potential of technology transforming their load matching process or are simply convinced they are already doing a great job. In the latter case, the managers still use old-school, manual methods to consolidate loads. Some companies use configuration models merely as a guide for planning loads, others load vehicles strictly according to hand-drawn diagrams designed by a professional load diagrammer, and others use spreadsheets or homegrown tools that cannot evaluate different cost-saving scenarios. Also, their goal is always to fill every square inch of the vehicle; forget about efficiency.  As a result, driver safety is reduced, and cost optimization remains a distant dream.
An advanced technology solution, such as load matching software, makes load planning a breeze and can outperform veteran load planners. A load matching app automatically generates your route's staging and loading plan. It evaluates and optimizes the loading process into your container in three dimensions so that the items you are distributing or delivering are packed most safely and efficiently possible. It even does this immediately after your routes are optimized.
Freight matching software also helps you comply with tighter loading and unloading regulations and enforcement. For example, you must be extra careful when transporting hazardous materials, as a single glitch can create a nuisance for your business. Advanced matching technology can factor in such hazmat products or the nature of any product and, through product compatibility rules, will identify what shipments can and cannot be consolidated to help you stay compliant.
Long story short, an advanced load matching app can:
Make freight management seamless
Decrease empty miles
Bring in more revenue
Reduce fuel and other unnecessary transportation expenses
Ensure driver safety
Save time for both the dispatchers and drivers
Make you a trusted carrier.
Can you do all of this manually with 100% accuracy?
The best part is that today's advanced route planners are web-based, meaning you can plan, share, and access your routes anywhere and anytime. So, you don't need anything on hardware or IT resources. This only makes it more affordable for companies of all sizes.
In addition, load planning software comes with many other powerful features, such as:
GPS tracking – Helps monitor your vehicles and drivers in real-time
Geofencing – Automates the check-in and check-out process
eSignature – Helps get customer signatures as proof of delivery on your drivers' smartphones
Reporting and analytics – Tracks fuel usage, stops and routes per day, distances covered, average time on site, and more
Customer portal – Allows customers to track their package delivery statuses.
Customer alerting and notifications – Alerts customers when their intended delivery is nearby
Telematics gateway enables you to integrate a GPS tracker with leading telematics vendors to monitor your existing vehicles on a map in the route optimization software.
Territory optimization – Helps split your service area into different territories and assign one driver to each territory to save fuel and cover more stops as they are closer together.
Add notes – This lets you add and update notes and images in real-time.
So, how do you ensure optimum load capacity? Have you ever used any load matching software? Please leave your comments below; we'd love to hear from you.
Want To See For Yourself How Route4Me Can Boost Your Profits?
Whether you want to slash the time it takes you to plan routes for your drivers, increase the number of stops they can make, or keep your customers satisfied knowing that your drivers show up on time… Route4Me helps you achieve that!