With the boom of online shopping comes an immediate surge in need for reliable courier services. Nowadays, hassle-free and convenient shipping is one of the metrics people check before checking out what they have added to their cart.
If you're a business owner, read on to find the top delivery services for a small business.
Table of Contents
Top 7 Delivery Services For Small Business
1. United States Postal Service (USPS)
The USPS, which began as a postal service in 1775, is the go-to service for small business shipping. With over 34,000 retail locations, USPS ships goods both domestically and internationally.
Their free Application Programming Interfaces (APIs) enable small businesses to easily incorporate shipping tools into their websites. If you're just starting your business journey, USPS Marketing Mail tools can also help you send out current promotions to your local customers.
2. EasyPost
EasyPost, which claims an 88% savings, provides one of the most affordable options for small business shipping. It's a platform that lets you compare shipping costs and speeds from over 100 carriers.
The Base Package shipping rates are limited to 120,000 shipments per year, which is more than enough for most small businesses. If your shipping volume is higher, their Enterprise Package is the best option for you.
Want To See For Yourself How Route4Me Can Help Deliver Parcels Quickly?
Whether you want to reduce the time it takes you to plan routes, make deliveries on time, or increase profit margin… Route4Me helps you achieve that!
3. Sendle
Sendle streamlines the delivery of small packages weighing up to 20 pounds. They provide volume-based discounts, with costs reduced by up to 70% for businesses shipping at least 200 packages a month. Furthermore, delivery is 100% carbon neutral, with no contracts or hidden fees.
Sendle's free integrations with Shopify, eBay, WooCommerce, and Etsy make it simple for low-volume e-commerce businesses.
4. DHL Express
DHL Express offers detailed services and rate guides tailored to your shipping volume, shipping speed, import or export plan, and optional services.
DHL also offers wide-ranging services and door-to-door shipping options, which cover over 220 territories. They also provide On-Demand Delivery, allowing customers to select when and where they want their package delivered.
5. UPS
UPS is your best friend if you own a small business shipping large packages. If you need to send a parcel quickly, you can ship and track it with UPS without creating an account. The good news is, they also provide same-day delivery!
UPS created a separate, dedicated dashboard for small businesses that offer insight into your shipments and features designed especially for e-commerce companies.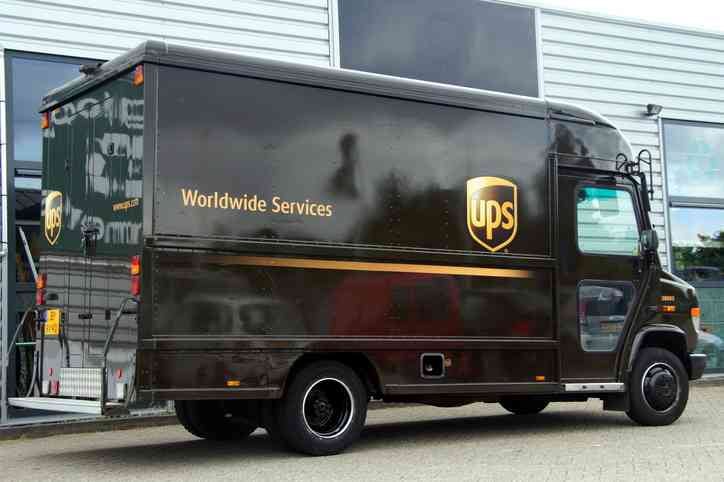 6. FedEx
FedEx made express shipping delivery possible for small businesses, even on weekends. Shipping takes 1 to 5 days on average, with standard delivery up to two days faster than other couriers.
Shipping fees may vary based on the delivery speed, and obtaining a quote would be best for you to gauge the costs appropriately.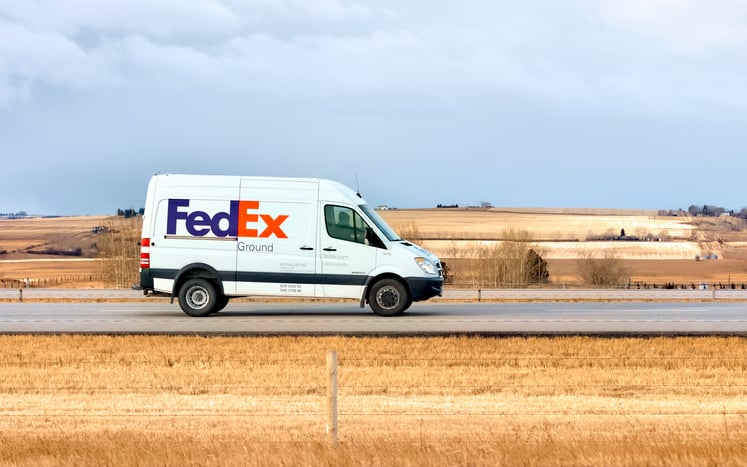 7. ShipBob
ShipBob is well-known for its full suite of e-commerce logistics services, which range from warehouse and inventory management to the shipping process. Two-day shipping is also available, and orders placed before noon are sent the same day.
ShipBob provides free e-commerce software that integrates with numerous e-commerce platforms and marketplaces, including Walmart, eBay, Shopify, WooCommerce, Squarespace, Wix, and more.
Things To Consider When Choosing Delivery Services
Rates & Pricing
Look for a delivery service that will offer you the best price—not the cheapest—without sacrificing the standard of your goods. Note the extra fees that are not disclosed. It would be good to compare international rates.
Flexibility
Find a courier that will go the extra mile to meet your business needs, like rush shipping or same-day deliveries. You must make the most out of your delivery fees, whether you ship in bulk or small packages.
Delivery Options
Check the delivery options, such as free pickups, express or regular deliveries, domestic or international shipping, and the delivery days and hours. Your customers must also be able to provide customizations on the delivery of their important packages.
Professionalism
Choose a courier who presents themselves as reliable, professional, and represents your company's ideals. You must be confident that your partner delivery service will have regular availability, short downtimes, and care for its clients.
To learn more about how to conduct your own in-house delivery, check out Route4Me route planner! Start your 7-day free route planning trial today.
FAQs
How do I get delivery service for my business?
Delivery services can be integrated into your websites through free Application Programming Interfaces (APIs), which your selected logistics will give. A range of delivery choices should be offered, and each shipping contract should be reviewed first.
If you need optimized solutions for your business, it's best to contact companies directly to discuss your needs.
How important is delivery service to small businesses?
Adding a delivery service can help your small business for various reasons, including building a solid customer service reputation, streamlining logistics and resource allocation, and keeping up with the market and online trends.
Delivery services can make or break your business, so opt for reliable couriers.
In Conclusion
To improve customer service and grow your business, reliable and hassle-free delivery services are essential.
Look for couriers that provide services and benefits to small businesses with the best pricing and rates, flexibility, variety of delivery options, and professionalism.
Ultimately, it's up to every business owner to determine which delivery services work best for them. Their decision must be based on data regarding multiple factors, such as the percentage of sales dependent on deliveries, customer satisfaction, area coverage, and cost.
Want To See For Yourself How Route4Me Can Help Deliver Parcels Quickly?
Whether you want to reduce the time it takes you to plan routes, make deliveries on time, or increase profit margin… Route4Me helps you achieve that!