OnTrac is a shipping and logistics company that provides services throughout the western United States. They offer ground, air, and express shipping options for commercial and residential customers.
But what time does OnTrac stop delivering? Our team researched and compiled essential information to help you know more about this shipping service and help answer this query.
Table of Contents
When Should You Expect Your OnTrac Delivery?
If you have a package that OnTrac must deliver, you should expect it to be delivered anytime within the day until midnight.
Remember that this is just an estimate and that your delivery time may vary depending on several factors.
If you have any questions about your specific delivery, you can contact OnTrac customer service for more information.
How Late Does OnTrac Deliver?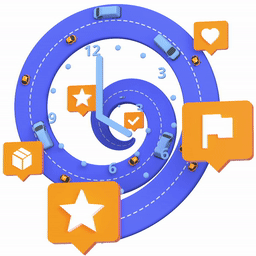 Weekdays
OnTrac has two service levels: Sunrise and OnTrac Ground. Sunrise is the mid-day service, which means packages get delivered before noon from Monday to Friday.
Through OnTrac Ground, packages will get delivered by end of day, which could mean around 5 pm until 12 midnight.
Saturday
On Saturdays, OnTrac delivers the parcels/packages until 2 PM for the Sunrise level and around 5 pm to 12 midnight for OnTrac Ground.
Sunday
OnTrac does not deliver parcels on Sundays.
Want To See For Yourself How Route4Me Can Boost Your Profits?
Whether you want to slash the time it takes you to plan routes for your drivers, increase the number of stops they can make, or keep your customers satisfied knowing that your drivers show up on time… Route4Me helps you achieve that!
Does Ontrac Stop Delivering At Night?
The OnTrac delivery driver will only stop delivering at night when it is not feasible to do so on their part.
Packages may be delivered later than the end of the business day for the end of day deliveries due to the volume of parcels.
OnTrac will attempt to deliver your package within the day, which means it may be late in the evening. Otherwise, it would be rescheduled for delivery the following day.
What "By End Of Day" Really Means
When a package is scheduled for delivery "by the end of the day," the parcel will be delivered by the end of the shipping day. This can be any time from 5 pm onwards, local time zone.
It's important to note that this is not a guarantee that your package will be delivered by a specific time. There may be delays due to the weather or other factors beyond OnTrac's control.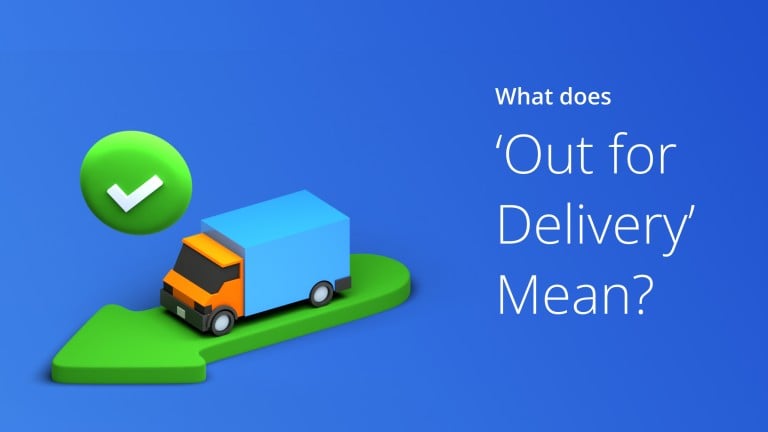 What Happens If OnTrac Is Late?
Suppose OnTrac cannot deliver your package at an earlier time that works for you and the driver. In that case, it will be rescheduled for delivery the following day.
Don't forget that OnTrac works hard to deliver your parcels on time, which means they could be delivered the next day or within 2 days.
How To Contact OnTrac For Late Delivery
While late delivery may turn into a next-day rescheduled delivery, you can still reach OnTrac by sending an SMS to (302) 246-7136, calling 800-334-5000, or using the Virtual Assistant option on the website.
Calls are available Monday to Saturday from 5 am to 6 pm PST, excluding the 4th of July, Christmas Day, New Year's Day, and Thanksgiving Day.
FAQs
Does OnTrac offer same-day delivery?
Yes, OnTrac does offer a same-day delivery service. It is possible through its Messenger Services, which include Direct Delivery, Rush Delivery, Same-Day Delivery, Point-To-Point, and Dedicated Fleet.
Same-day delivery is only available in Arizona, Colorado, Idaho, Iowa, Kansas, Minnesota, Missouri, Nebraska, Nevada, Oregon, South Dakota, Utah, Washington, and Wyoming.
For more tips visit Route4Me route planner!
What time does OnTrac stop delivering to Arizona?
OnTrac does not have a specific time before they call it a day. This means that if you have a package that needs to be delivered by OnTrac, you should expect it to be delivered until midnight.
Deliveries will likely be sometime before 10 pm, as it is the latest time for overnight delivery pickups.
In Summary
One of the advantages of using OnTrac is that they have a lot more flexibility when it comes to their delivery times.
This is because the exact schedules and deadlines do not constrain them that the major carriers have, meaning they can offer delivery times that are more convenient for their drivers and customers.
Your actual delivery time may vary depending on many factors. If you have any questions about your specific delivery, you can contact OnTrac customer service for more information.